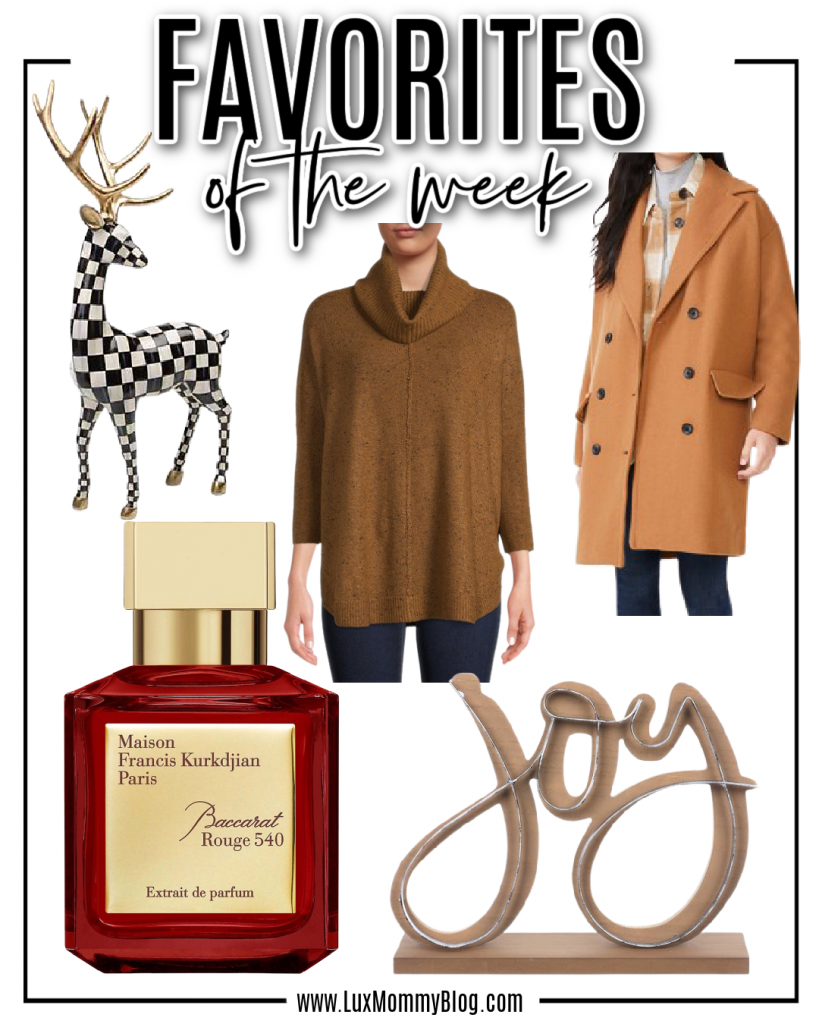 Favorites of the Week – December Week 1
DEER DECOR – I decided to add some classic MacKenzie Childs pieces to my Christmas decor this year and I ended up ordering 4 of their deers. Two each of the standing and laying down and I AM OBSESSED!! They are stunning and look so elegant and classy. If you are wanting to add some nicer pieces to elevate your Christmas decor, check these out!
COWL NECK SWEATER – There is nothing like a cozy oversized sweater and when it's a cowl neck, it's even better! This one comes in several colors and is so comfortable. It's also the perfect weight. I also love the length, it can be front tucked or worn with leggings!
OVERSIZED COAT – Speaking of oversized, I found the perfect coat that also is super affordable. It's such a great find and comes in 4 colors. It runs really big, so I went with an x-small and I love it. Check it out styled here!
MFK PERFUME – If you are perfumed obsessed, you have got to check this one out. I tried it by recommendation of you and I am so glad I did. I honestly have fallen in love with this entire perfume line. I now have 3 scents but this one is my fav. It's so intoxicating and unique. It's pricey, but it's worth it.
JOY SIGN – Another Christmas decor piece that I had to share with you. It's UNDER $10 and so cute. I ended up putting in on my breakfast room table and I love it. It adds the perfect touch without feeling cluttered or busy.