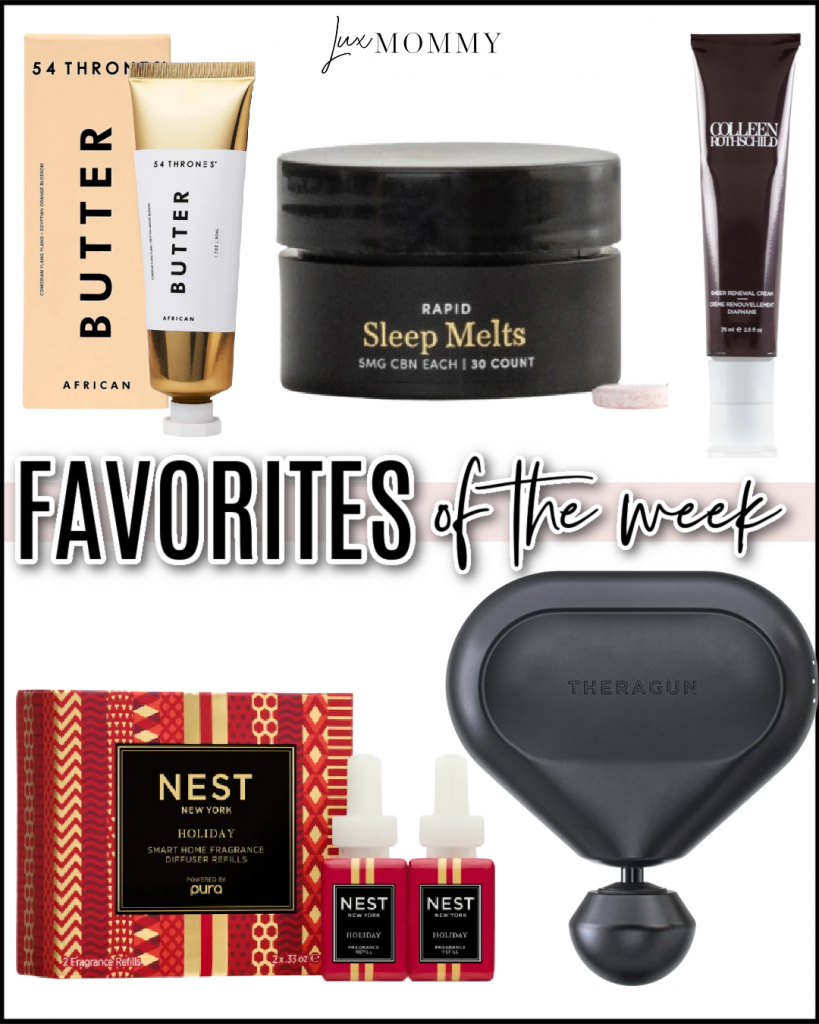 Favorites of the Week – December Week 2
Holiday Home Scent – You now how much I love this scent so it was time to stock up on the Pura refills. If you have a pura, you NEED this scent!
Beauty Butter – If you have extremely dry skin anywhere on your body, this beauty butter is the bomb!! It's super emollient and hydrating. It's also not overpowering with scent. I love it!
Theragun – I am still loving this theragun so much. This would be a great gift idea too!
Face Cream – If you need a little extra hydrating this has been a go to for me. I love adding in a little face oil too!! Use code LUXMOMMY at checkout!
Sleep Melts – Struggle with sleep no more!! These sleep melts are so good at getting me to sleep and getting a restful sleep without feeling groggy in the morning! Use code LUXMOMMY at checkout!
SCROLL + CLICK TO SHOP FAVORITES