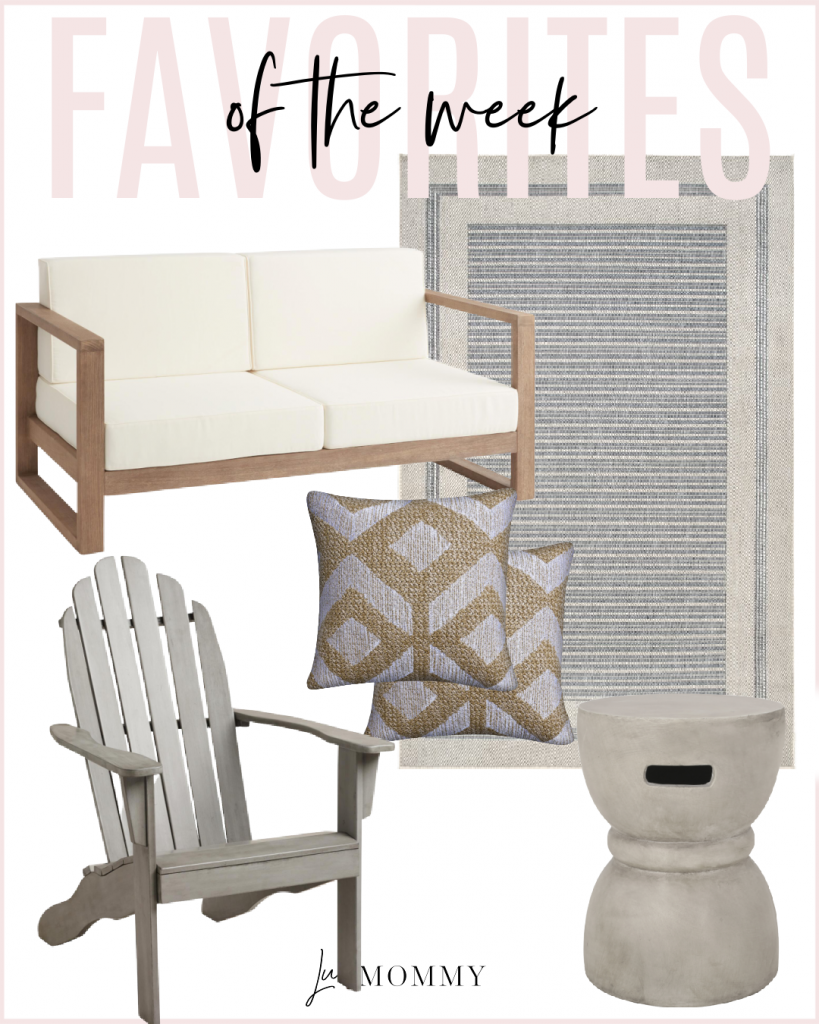 Favorites of the Week – December Week 3
This week's favorite are all about our outdoor space! We don't have a lot of areas in the house right now that feel like ours and this is one. Can I also just say, we love it!! This will definitely be a most used space in our home now but even after the remodel is done. It's just so peaceful and relaxing out here.
Concrete Side Table – I knew I wanted to add new outdoor side tables to the covered seating area and these were perfect. I love the shape and they are super affordable. I paid full price but they are currently on sale!!
Outdoor Rug – This is the second rug I ordered for this space and the second I opened it I knew it was perfect. I LOVE the color and it comes in several sizes too!
Adirondack Chair – These are a long time favorite, so I ordered two more for our space. They are so comfortable and have held up very well in the elements.
Outdoor Sofa – Speaking of holding up, these outdoor sofas have as well. They look so expensive too and for the look the value is amazing!
Outdoor Pillows – I love adding neutral touches to all the spaces in my home as well as texture and these were just what the space needed!
SCROLL + CLICK TO SHOP FAVORITES