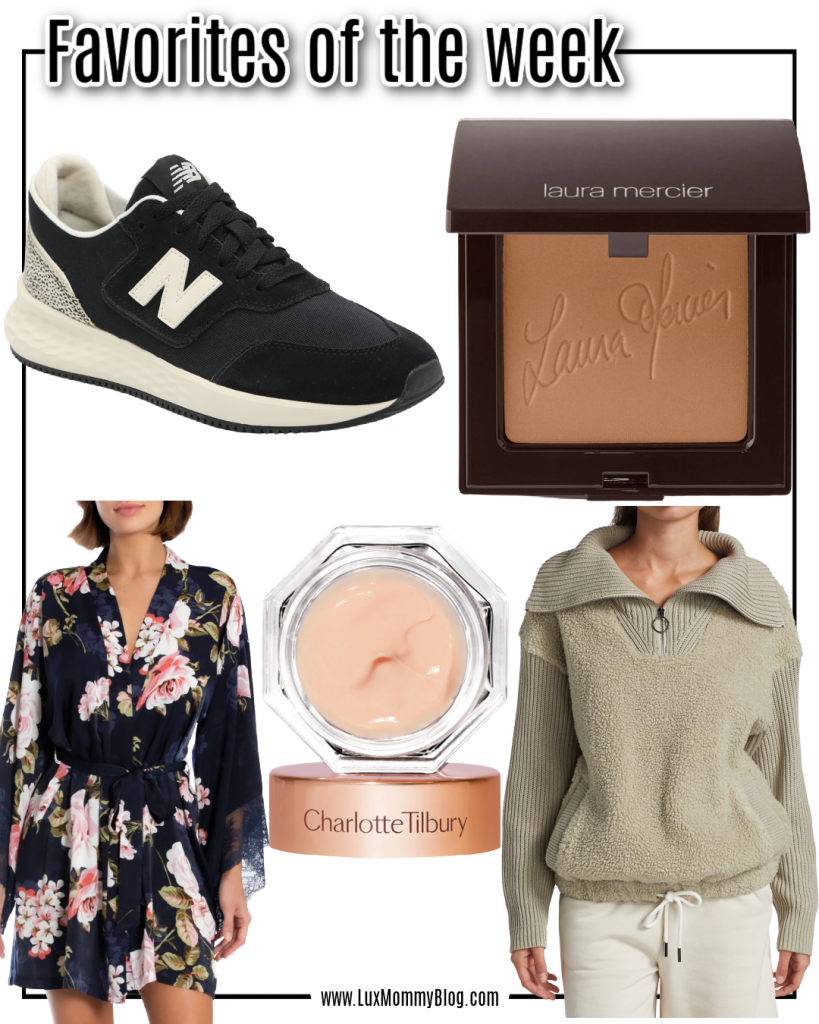 Favorites of the Week – January Week 2
NB SNEAKERS – I've been wanting to add a black pair of sneakers and when I saw these I had to have them. I went tts and they are so comfortable. I love them with leggings and an oversized sweater. The leopard touch on the heel is so cute!
BRONZER – Bronzer is a must in my makeup routine. I've been wearing the same two for years but I decided to give this one a try and I LOVE IT!! It comes in 2 colors, mine is the 2 and it's beautiful. Not orange or red just the perfect sun kissed bronze. It blends nicely and layers great. Less is more, it has a lot of pigment!
FLORAL LACE ROBE – You know how much I love robes. I have so many of them but there is something about a silk lace robe that I can't pass up. This one is so beautiful and I love the length of it too. The shorter kimono lace sleeve are so classy and elegant. It's my current fav robe for sure.
EYE CREAM – If I am going to use an eye cream it better be amazing! Well, I found one and I had to share. It's super hydrating but not to rich for the delicate under eye area. No milia issues at all. Just hydration and smoothness. I highly recommend this one.
HALF ZIP PULLOVER – I've been all about the cozy vibes and this pullover is so comfortable. Check it out styled here. I love it super casual or lounging around.