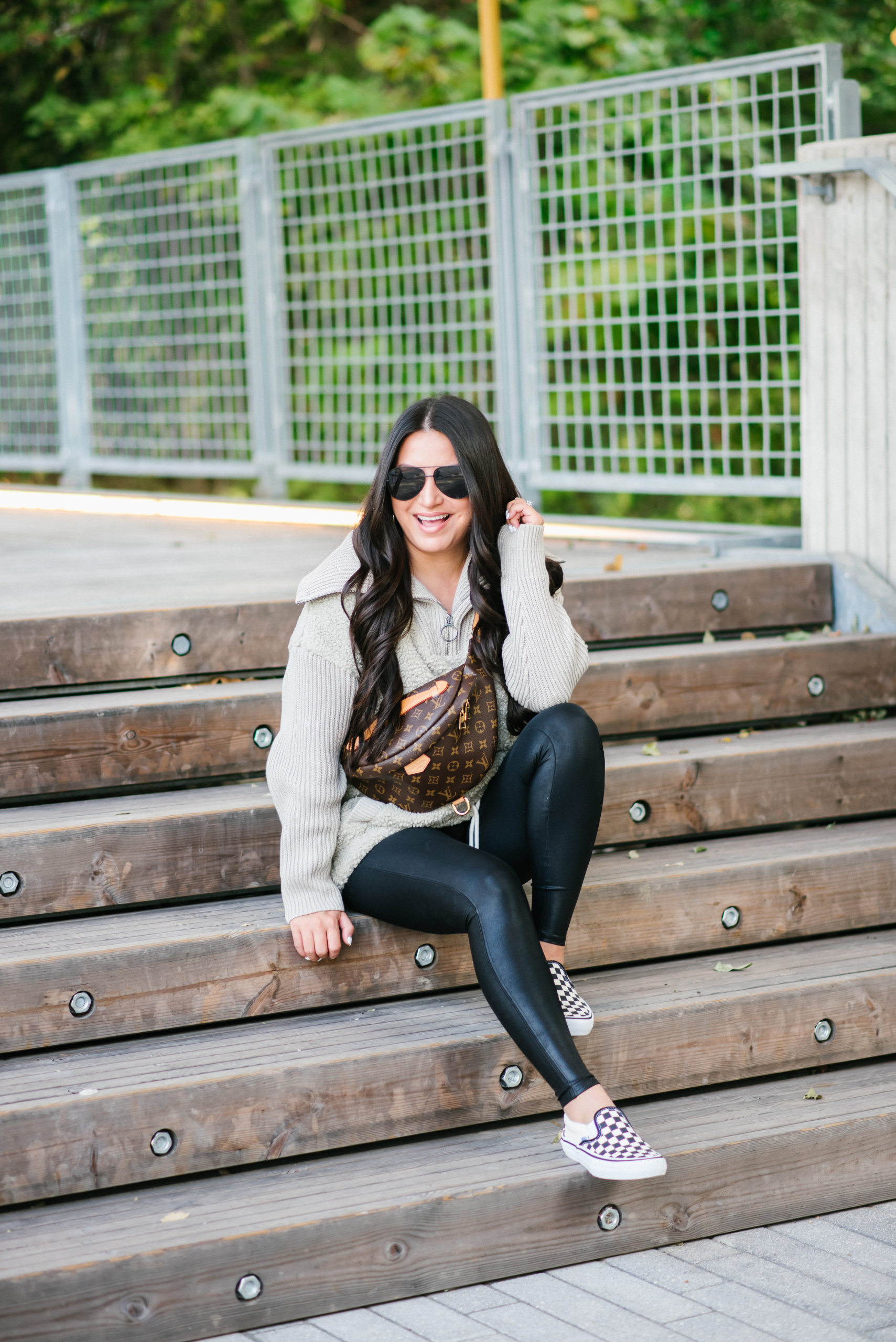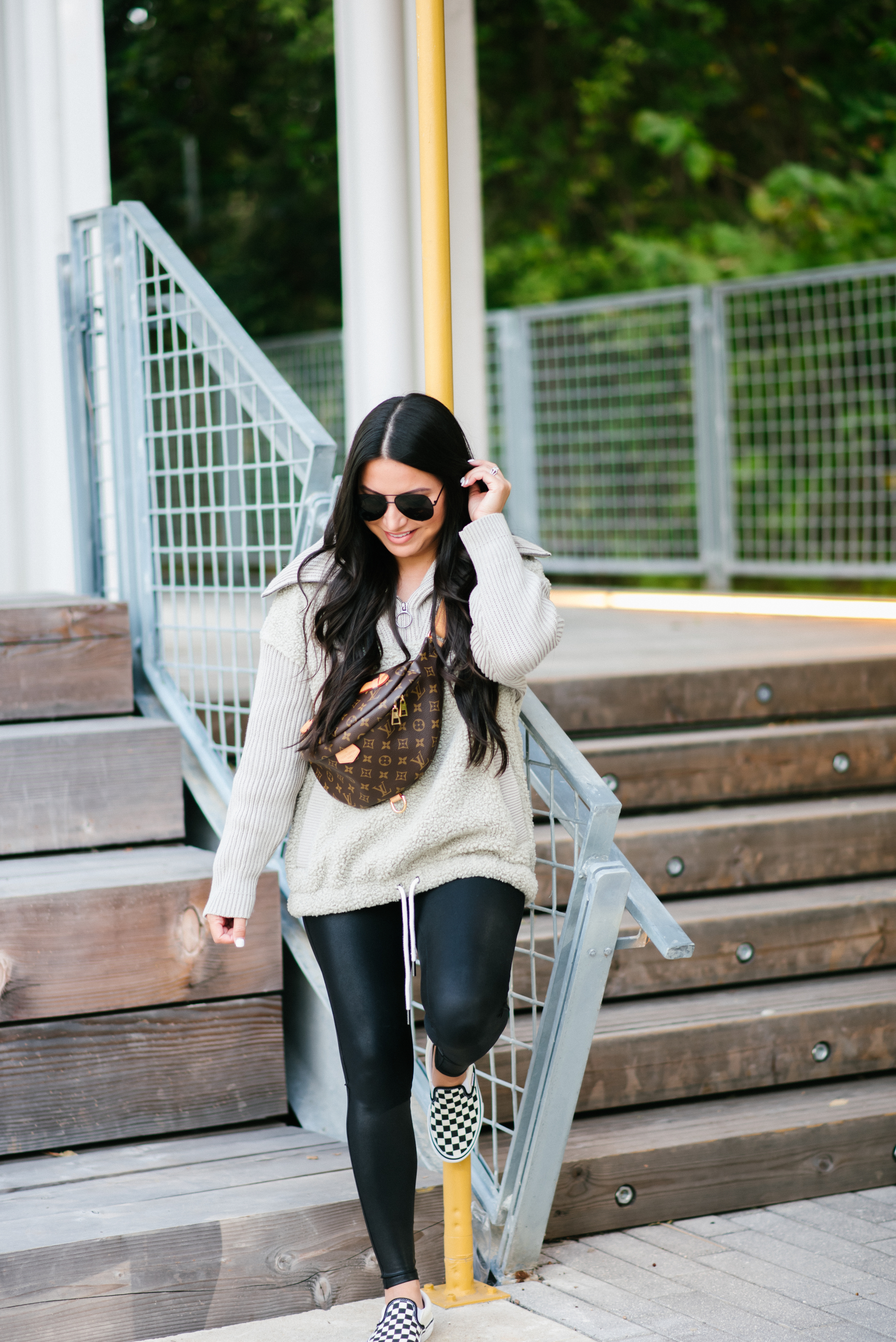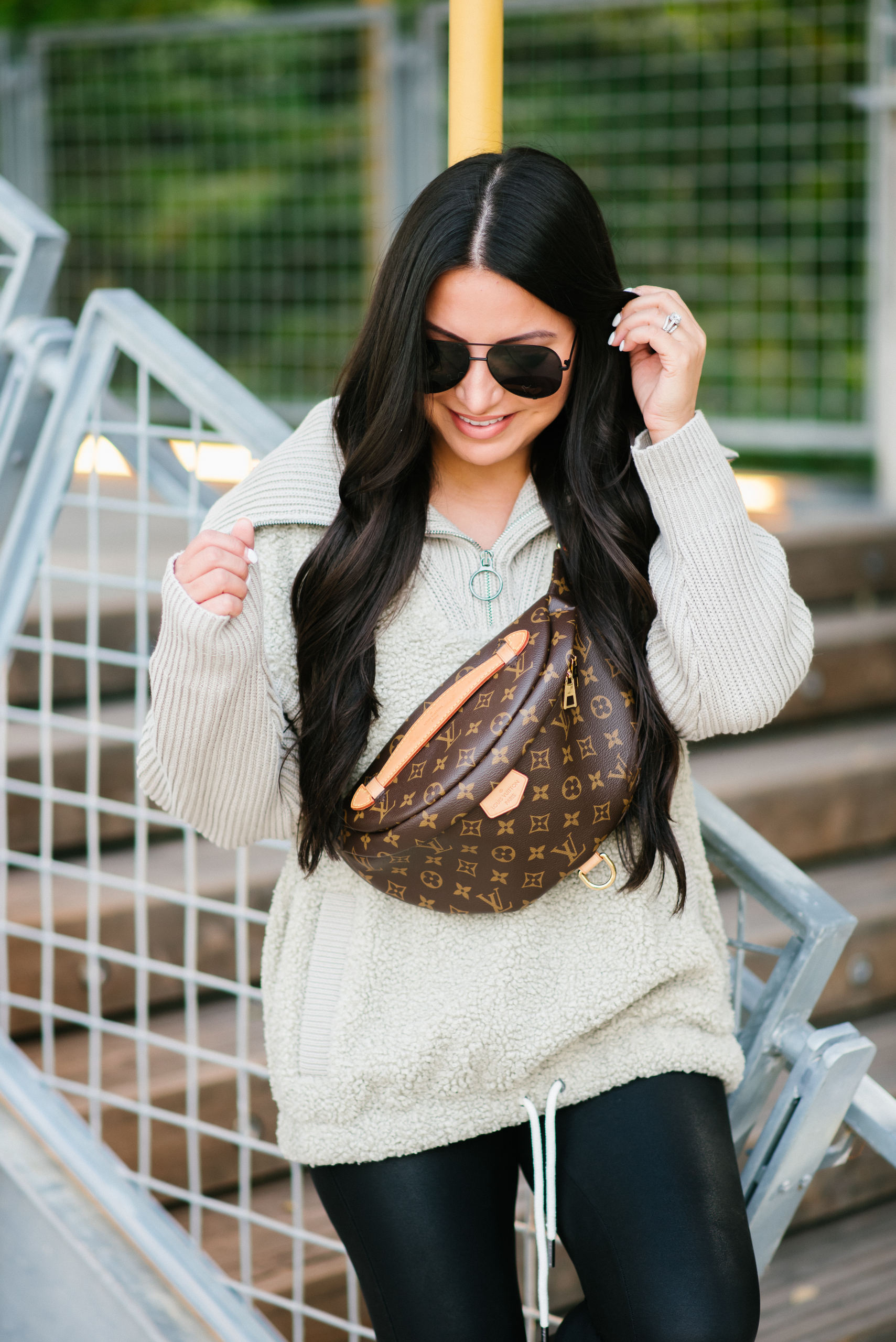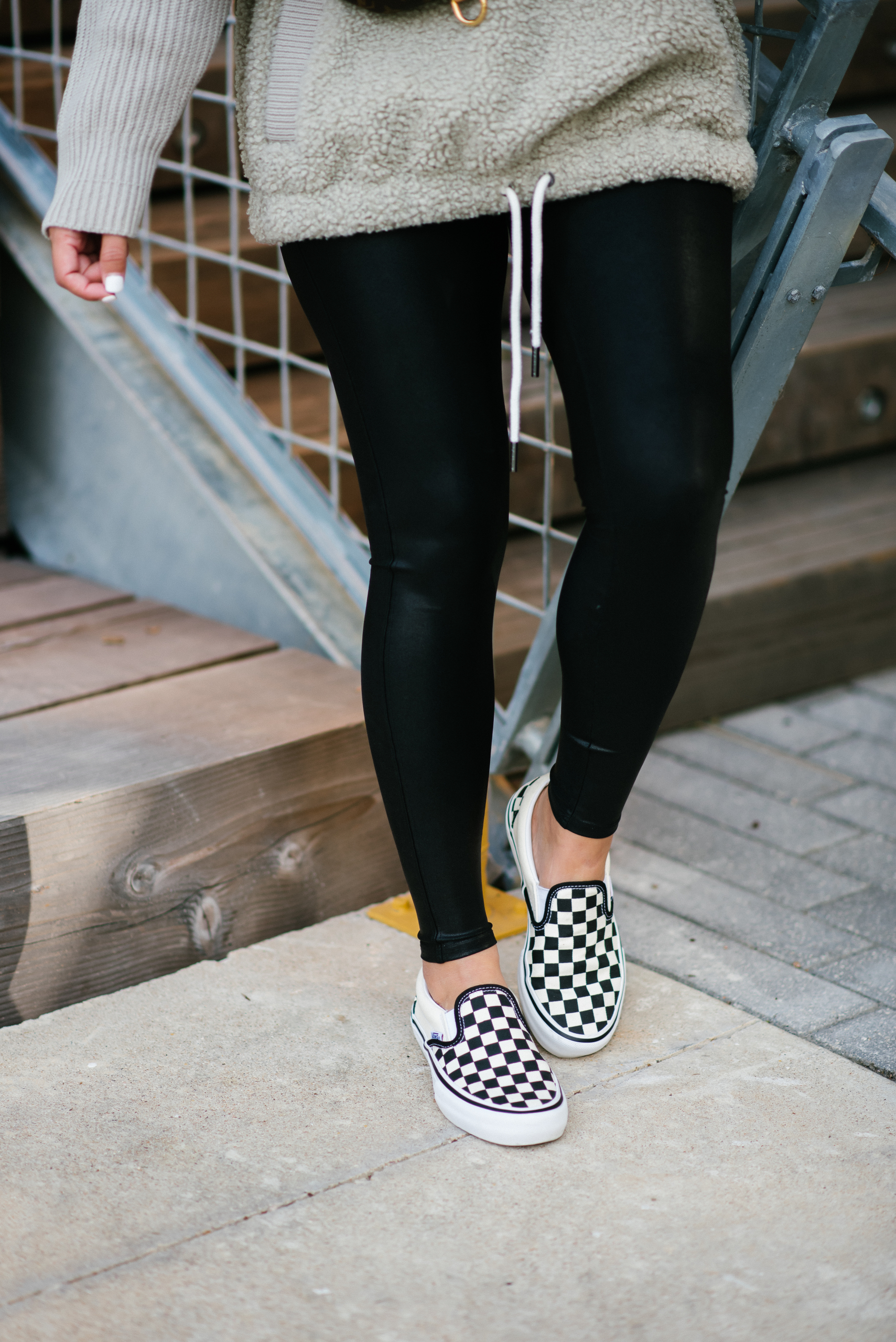 OUTFIT DETAILS
Sweater – runs tts | Leggings – small petite(runs tts)use code LUXMOMMY | Sneakers | Sunglasses | Handbag
I've been all about the cozy casual lately, who else?! It's been a little chilly, so a comfy pullover is just what I needed. This pullover is so soft and who doesn't love a little teddy action. You can wear it zipped open and loose or zip it up for a little extra warmth around the neck. I added my fav faux leather leggings. I've got about 6 pair at this point, I live in them year round. These sneakers have been a go to recently for me. I will say, they did need a little breaking in but they are super comfy now.
On another note, I need your help! I am putting together some content ideas for 2022 and I would love to get your suggestions. If you have any blog or YouTube suggestions please send me an email or leave a comment on this blog post. I really want to step up my game when it comes to content but I also want to make sure it's content you want to see. I would really appreciate any suggestions you may have. Thank you so much!
Thanks for stopping by! Have a great weekend!