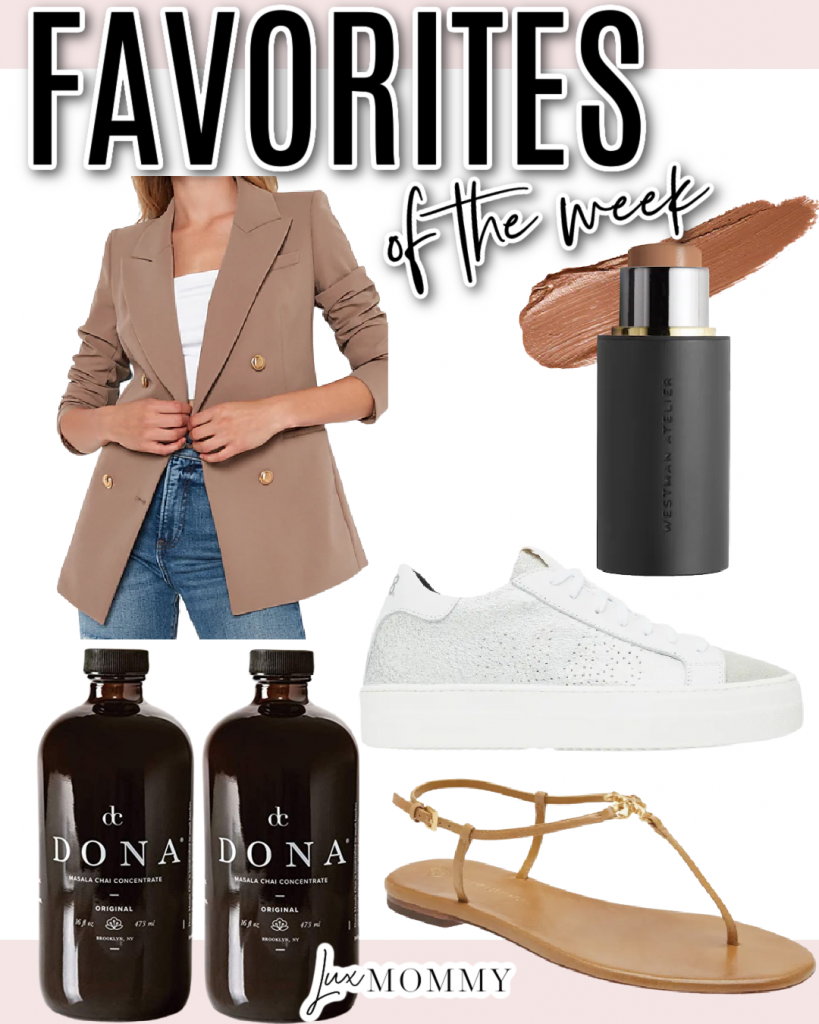 Favorites of the Week – June Week 4
Chai Concentrate – I've been looking to make chai's at home for the longest time. The addiction is real, but they are pricey and packed with sugar. So, I've been trying chai concentrates behind the scene for the longest time and I think I've found the winner. This chai concentrate is so good, has a lot of spice and can be used for iced or hot chai!
P448 Sneakers – I've wanted to add another pair of P448 sneakers for the longest time. They are still to this date my favorite as far as comfort. These are so cute and super comfortable. I did size up!
Cream Contour – On the hunt for the perfect cream contour, I've got you covered. This formula is immaculate and it looks so beautiful for a natural look or even full glam.
Blazer – Another blazer find worth sharing. I love this taupey color and the gold buttons are perfection. It is a little heavier but it will sell out fast so grab one if you need one in this color.
TB Sandals – I've found the perfect simple sandal. These are so cute and go with everything. I went up half, but I didn't need to, so go tts for sure.
SCROLL + CLICK TO SHOP FAVORITES