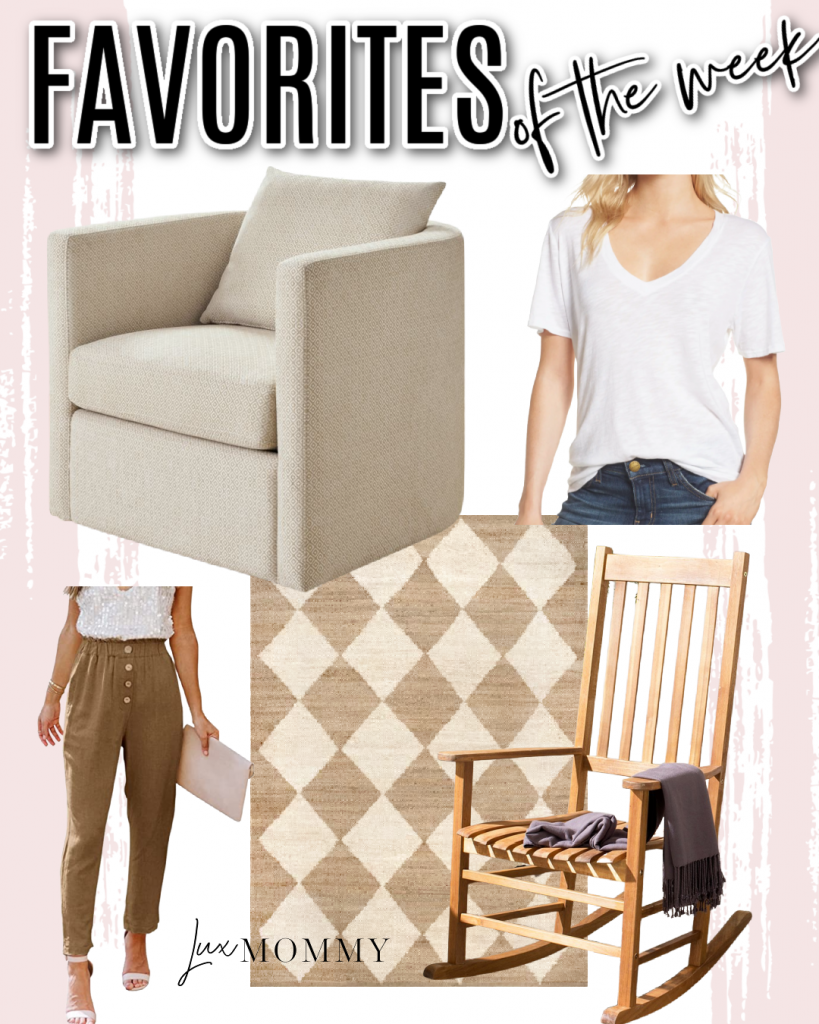 Favorites of the Week – May Week 3
Rug – I love a good jute rug and the checked detail on this one is perfection!! I added it to my entry and it looks amazing!!
Swivel Chair – Is it weird that I have always wanted a swivel chair? I feel like it was one of those home goals, random I know, but true! This one couldn't be anymore perfect. It's a great size, comfortable and can be customized!
Rocking Chair – Another home goal has always been rocking chairs, I found these online at an amazing price so I ordered two for the fire pit area!
V-Neck Tee – One of my all time favorite tees is back in stock and you NEED it!! It's a great fit, quality and looks amazing on!
Linen Pants – I have wanted these pants for so long, I finally ordered them in a tan color. They fit really nice and are a step up from jeans. I went tts with a small and they fit great!
SCROLL + CLICK TO SHOP FAVORITES