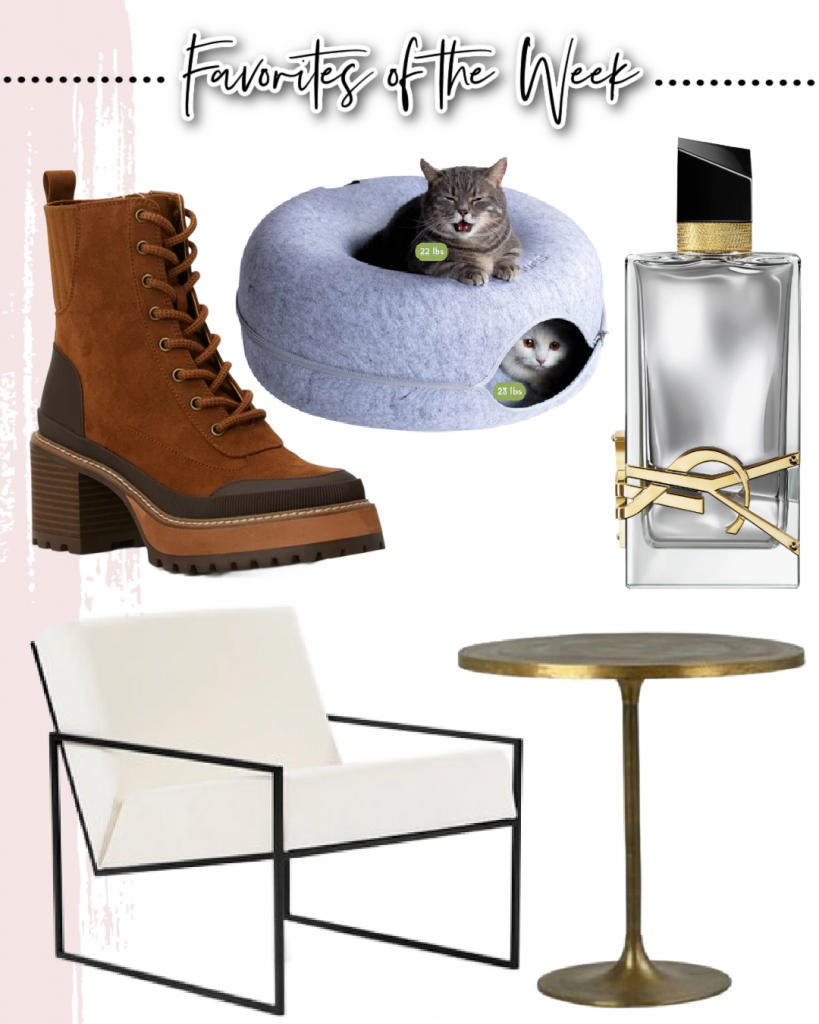 Favorites of the Week – October Week 3
Boots – In love with the boots from Walmart! They are only $50 and look way more expensive. I ordered the 6, I am usually a 6.5 and they fit perfectly!
YSL Perfume – I found a new love and she's stunning!! Looking for your signature fall scent, this is it!!
Entry Table – My entry table finally arrived and it's even better than I expected! The size is perfection and the brass is gorgeous!!
Cat Donut – This cat tunnel and bed combo made an impression this week, so I had to include it in this week's favs!! The cats love it so much!
Arm Chair – I did a little chair swap in the living room and so happy I did. It needed a little more modern in that space and these were PERFECT!! Use code LUXMOMMY44 at checkout!
SCROLL + CLICK TO SHOP FAVORITES