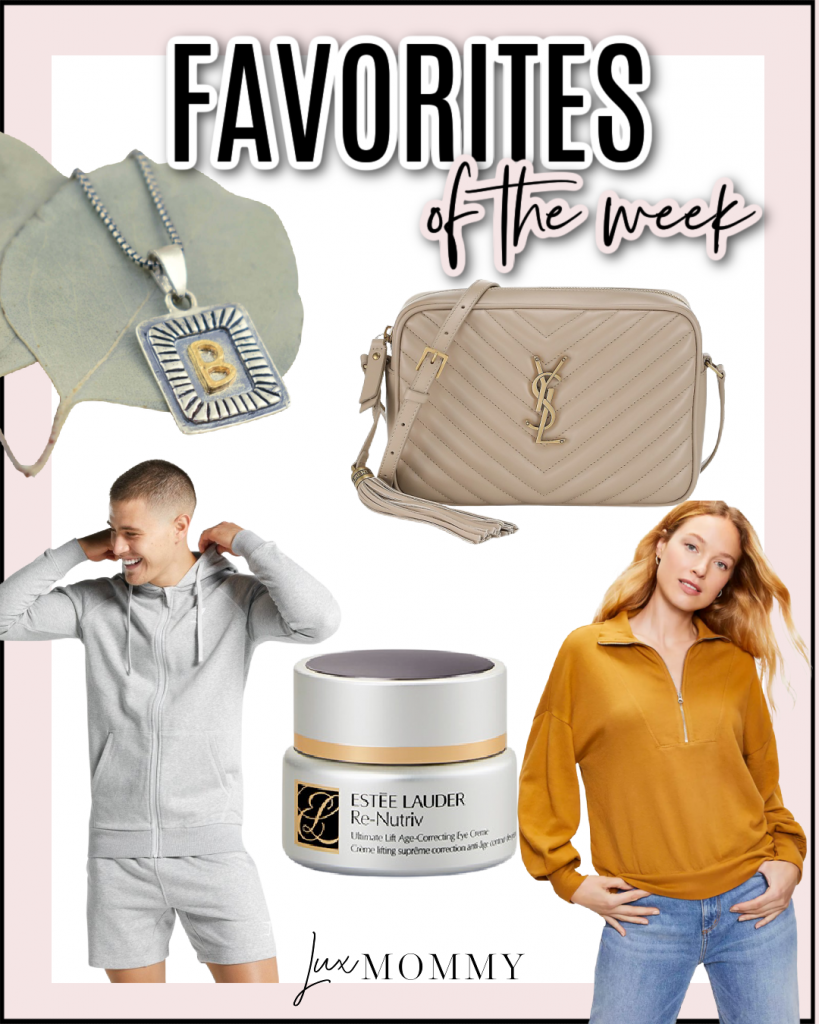 Favorites of the Week – October Week 3
Happy Friday Friends! Check out this week's Favorites!
ZIP SWEATSHIRT – This sweatshirt is so soft and comfortable. I wore it in a recent Fall LOOKBOOK, watch it here.
HOODIE – Yes, this is a men's hoodie but I wanted an oversized fit and this was perfect. I went for a medium and it fits exactly how I wanted. It covers the bum or perfect for tying around the waist.
EYE CREAM – I've loved this eye cream for years. It super hydrating and makes my under eye area look brighter. It's pricey but lasts forever!
INITIAL NECKLACE – I love two tone jewelry so when I saw this necklace I knew I had to have it. It's so cute and can be worn alone or stacked!
YSL HANDBAG – I can't put this bag down y'all. It's seriously so good! If you are looking for a casual everyday bag, this is it!
SCROLL TO SHOP FAVORITES OF THE WEEK