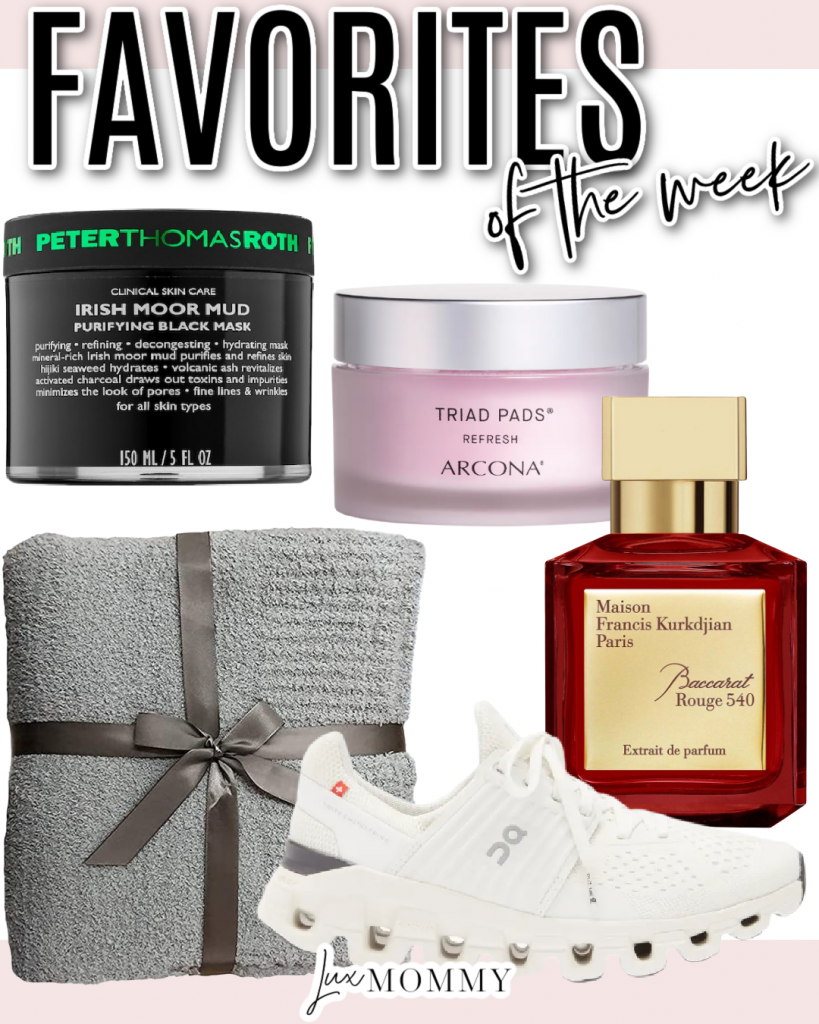 Favorites of the Week – September Week 4
Triad Pads – I love when I discovery a new skincare product that I love. I've been using these triad pads for a few weeks now and still love them. They cleanse, tone and hydrate and are perfect for sensitive skin.
Mud Mask – Another perfect for sensitive or dry skin favorite. This mud mask has become a weekly go to. It purifies without stripping my skin.
Perfume – Does anyone else go into perfume phases?! This is my current daily go to. I just fall in love with it all over again!!
Sneakers – Another repeat favorite! These sneakers are my current favorite workout sneaker that I own. The look is just so modern and unique. Bonus, they are super comfy too. Go up half!
Throw Blanket – I've found my new favorite cozy blanket. This one is the perfect weight, size and it's affordable. I will be grabbing more for everyone in the house!
SCROLL + CLICK TO SHOP FAVORITES