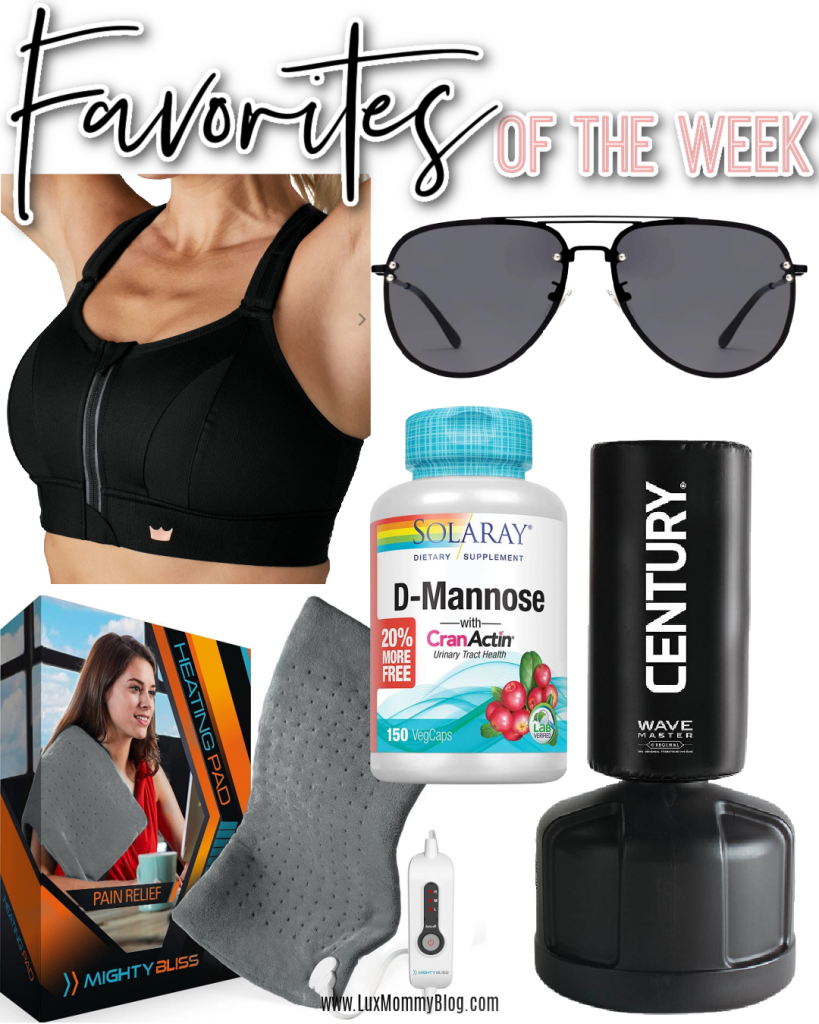 Favorites of the Week – June Week 3
Sunglasses – When it comes to sunglasses I am a total creature of habit but I always keep my eyes out for new ones to add to my collection. These are another great find. They are super affordable and look very expensive!!
Heating Pad – I didn't realize my heating pad had decided to quit which means I was on the hunt for a new one. I ordered 3, yes, 3 and this is the one I kept for me. It's so good, the perfect size and have adjustable settings. You always need one on hand so I had to share.
High Impact Sports Bra – I am getting back to adding high impact workouts into my routine and this is my go to sports bra. If you struggle with size and movement, you need to try this one. It's the best!
UTI Vitamins – I know for some people this might be TMI, but this is important for some so I had to share. If you struggle with UTI's you need to add this to your daily routine. It's helped me so much.
Training Bag – My all time favorite workout is boxing, so I added this training bag to my garage gym a while back. It's still one of my favorite pieces of equipment. Check out this blog post here with all the details of my home gym.
SCROLL + CLICK TO SHOP FAVORITES