Who else could seriously live in joggers?! I still wear my sweats at home but sometimes they can be a bit much for this hotter weather so I have these. They are sweatpants minus the weight and yep I ordered them in multiple colors. Of course you can wear these year round, but they are also perfect for the hotter months that we are in. They are lightweight, comfortable and a great length. I threw on a basic tee, but I love these paired with a graphic tee and denim jacket too. Check out some fun graphic tees here. How do you style your joggers?
Check out all the colors these joggers are available in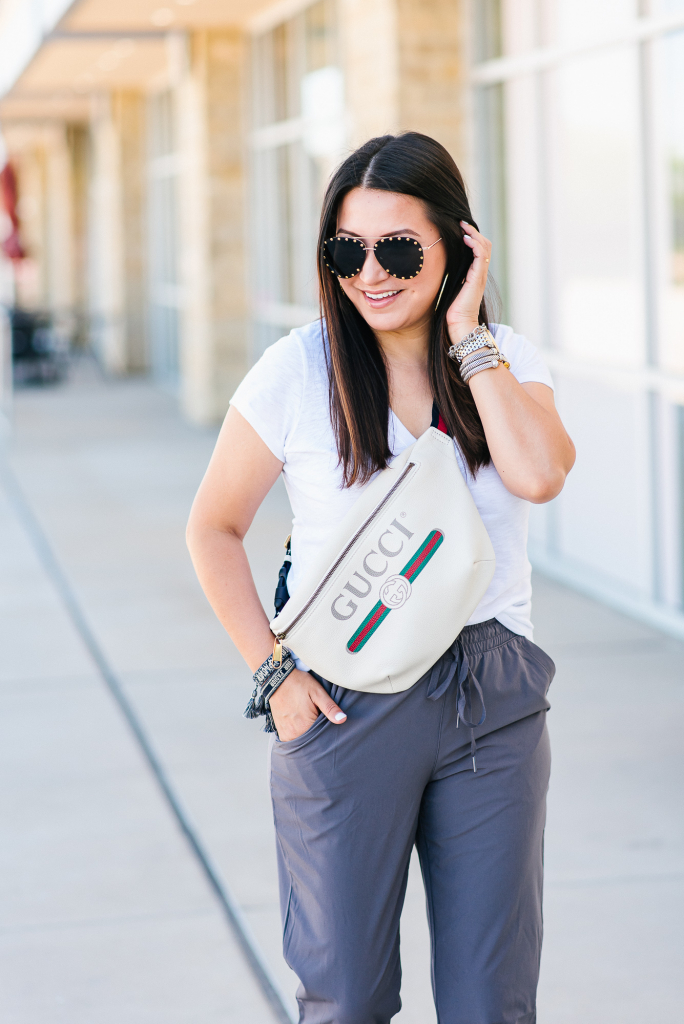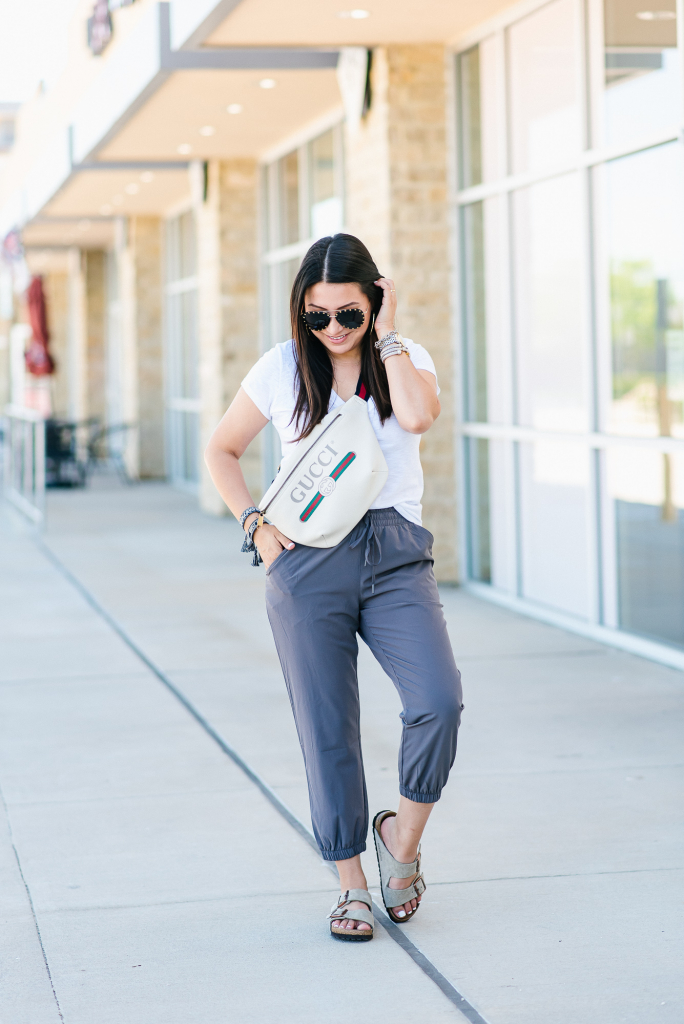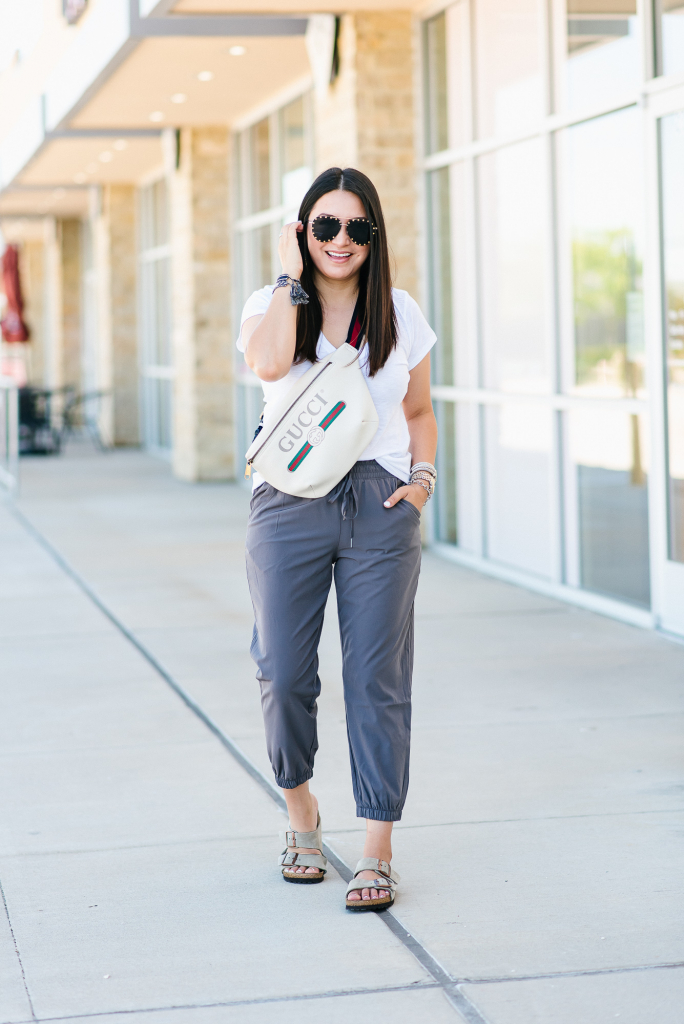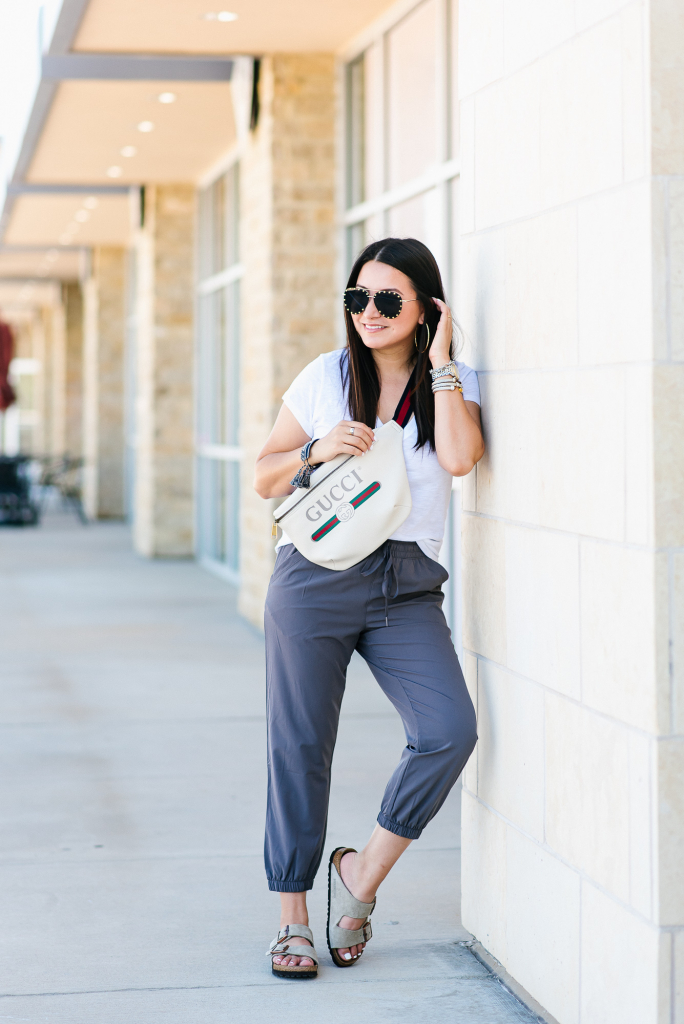 OUTFIT DETAILS
Tee – small | Joggers – small | Sunglasses | Sandals – an affordable dupe option here | Earrings | David Yurman bracelets | Dior bracelets | Handbag
How cute is this easy casual look? Everything runs tts. I am wearing a small in both the tee and joggers. I also recently shared the perfect affordable dupe for the sandals I am wearing here. I have them in my tts but they are selling out fast. They are just as cute and just as comfortable to me, so I wear them both. I also get a ton of questions about this belt bag. Make sure to check out my YouTube channel I've done several review videos on this bag. So, could you live in joggers too, is that just me?
SCROLL + CLICK TO SHOP OUTFIT DETAILS