It's no secret that I love luxury! I've been adding to my luxury collection for as long as I can remember. It wasn't until 2016 that I started adding pre-loved luxury for very specific reasons. In today's post I want to share a few reasons why I've bought pre-loved luxury handbags in the past and sharing a few of my handbags. Make sure to scroll all the way to the end to watch the video on this topic. If you are new to luxury this is a great place to start. Let's dive in!!

Save Money on Luxury
One of the most obvious reasons to consider pre-loved is to save money. Keep in mind, this is the case all the time but in a lot of cases you can save hundreds of dollars shopping pre-loved. The perfect example in my collection is my two Dior Lady Dior handbags. These are both very classic handbags but for some reason the resell on them is much lower than retail so for me it made sense to go the pre-loved luxury route. I purchased both of my Lady Dior handbags from Fashionphile and I saved a ton of money.
When shopping around always compare the retail cost to the pre-loved cost to determine the savings so you can make an informed decision. There are a lot of factors that will determine pricing on the pre-loved market. Always pay attention to condition, photo details, year it was made, etc. There are several reasons why saving money is a no-brainer when shopping luxury. I also think it's important to shop somewhere that offers a return policy, which Fashionphile offers. I've purchase 3-4 items that I've returned in the past with zero issues.
Buying Discontinued Luxury
When it comes to luxury backpacks, the Louis Vuitton Montsouris is my favorite backpack ever produced. I had it on my wishlist for the longest time but it was discontinued so my only option was pre-loved. If you're a luxury lover, you're bound to fall in love with a discontinued piece at one point. My tip when it comes to something discontinued, pay attention to condition. It's hard to compare retail price since prices go up so often but you can get a general idea if you know the last known retail. What that said, discontinued items can go for way less or even way more than what they retailed for when in production. This is going to depend on demand, condition, rarity, etc.
I was lucky enough to find a Louis Vuitton Montsouris backpack in excellent condition. That bag in general is getting hard and harder to find in excellent condition. Since it's an older bag they usually have lots of signs of wear. If you are struggling finding the item you want in the condition you want keep in mind you can always have it repaired to bring it back to life. As long as you get the item at a price you feel comfortable with you have options.

Unsure about a Luxury Purchase
Have something on your wishlist but not sure if it will work out for you or maybe it's more of a special occasion bag and you worry how often you'd actually reach for it? That's when I strongly consider buying pre-loved. Finding a wishlist item at a discounted price can give you peace of mind if the purchase doesn't end up working out for you. This also falls in the saving money with pre-loved category, but for me it's a different reason. There have been a couple of times when I wanted to try a new brand or new style and I just wasn't sure. I wanted to "test" it out a little first before I went all in. Pre-loved luxury gives you that option. My Prada Cuir was one of those cases for me. Now, I'd definitely pay full retail but I wasn't sure if it was long term worthy so I went pre-loved just to be sure. Now, I love it but so glad I was able to save a little money in the process.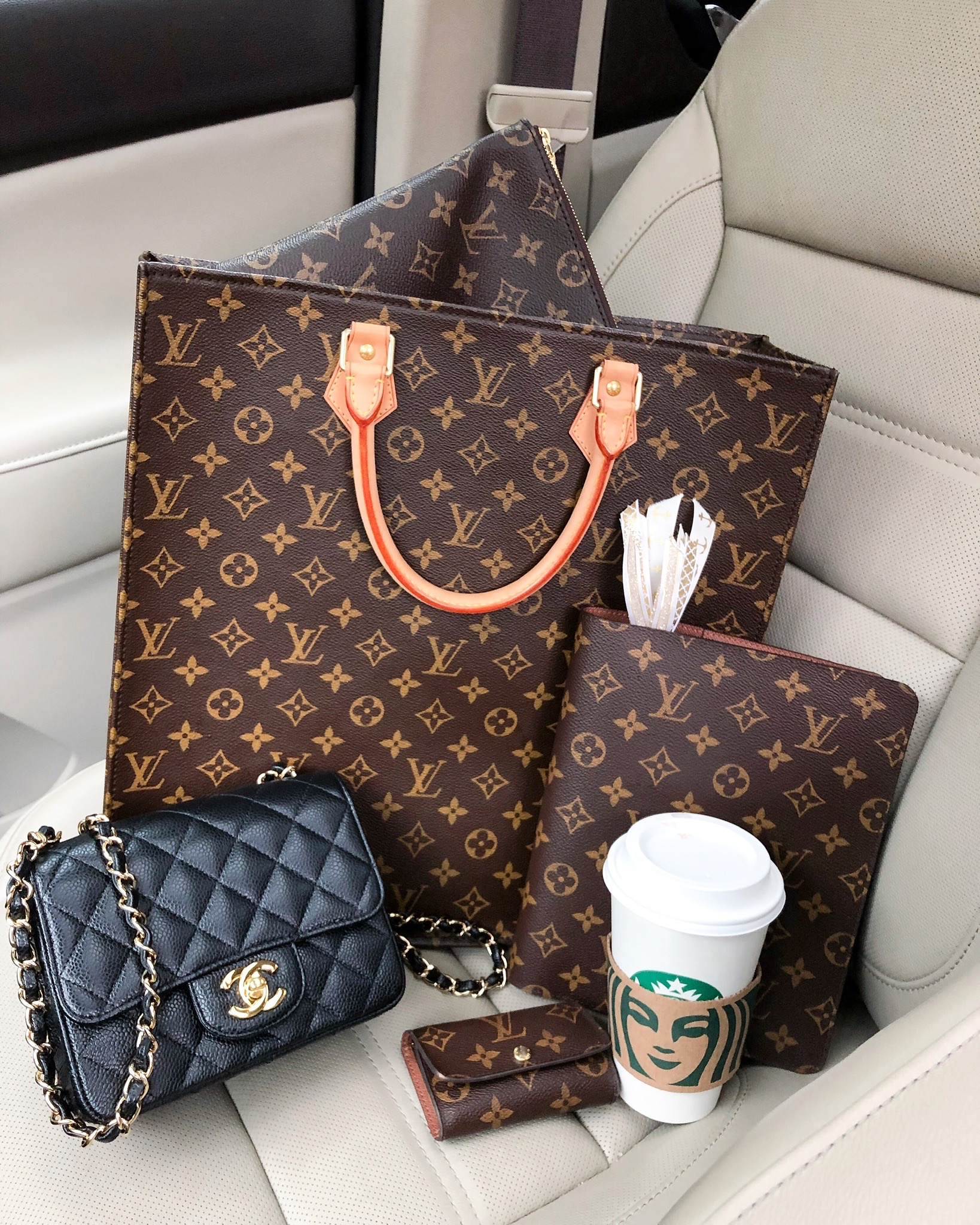 Finding Rare Luxury
There is something about getting your hands on that rare piece on your wishlist. Keep in mind, there are levels of rare when it comes to luxury and some items require more patience than others. For me, the Louis Vuitton Sac Plat was something I was having a hard time finding in a condition I was willing to buy but in time I found the one!! It's since been reintroduced but I still love my OG Sac Plat better than the newer versions. It's a special piece that not many people own and prior to its relaunch wasn't available except for on the pre-loved market. If you are willing to wait and in some cases pay a premium you can find rare items on Fashionphile all the time!
Exclusive Luxury
It's no secret the Hermes game is strong. You either play or you pay, that's the way it works when it comes to Hermes. For me, I wasn't willing to play. I turned down two Hermes Birkin's, which I know is considered faux pas in the luxury world but I wasn't going to spend my money on a bag or bags that I didn't want. They weren't the color or size I wanted, so I went the pre-loved route. Keep in mind when it comes to the pre-loved market it doesn't always mean used. All 3 Birkin's were bought brand new from the pre-loved market. Yes, I paid a premium but for me it was worth it. If you want to get your hands on an exclusive luxury item and want it to be in excellent or new condition expect to pay a premium. Check out some Hermes options here.