I don't know what it is about Louis Vuitton but it is one of my favorite topics when it comes to luxury. I've been collection LV bags for so long I don't remember a time that I didn't. Fun fact….my first LV bag was the pochette accessoire? I used it as a handbag in high school. I still have that bag to this day. It's technically not a handbag, it's a pouch, but it's the first LV item I used as a handbag. I currently use it as a pouch to hold my chargers, cords, etc in my laptop bag. I will never get rid of that piece, it feels so special. There are a lot of options when it comes to luxury handbags, even shopping Louis Vuitton can be a little overwhelming. Today I want to talk about 5 LV bags worth the investment. Let's dive in!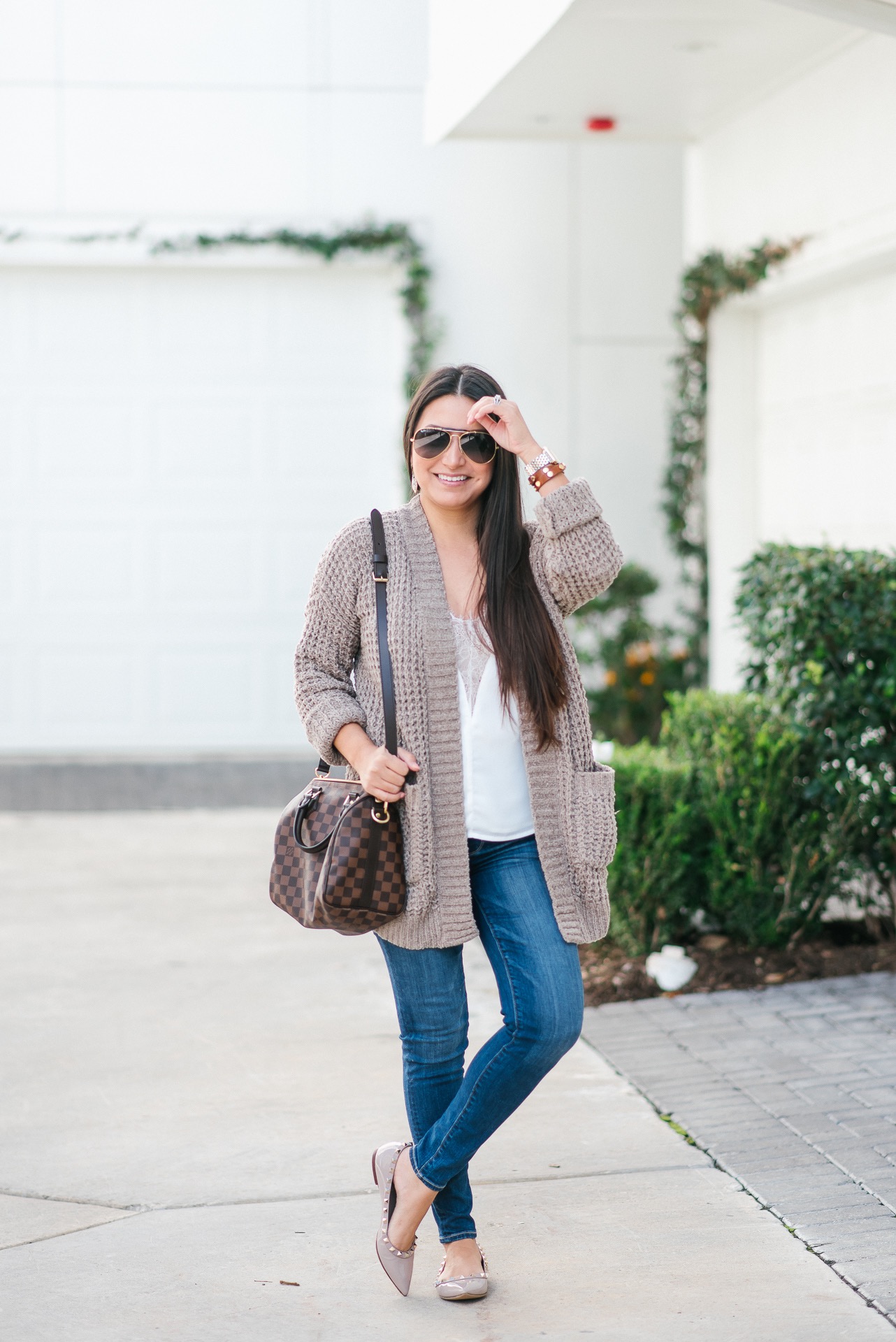 Which LV bag is worth buying?
When it comes to LV bags and which are worth buying I think you can't go wrong with one you love. I will also say, I think Louis Vuitton has done a much better job on creating new styles that fall in line with more classic silhouettes. With that said, there are some LV bags that are a smarter investment both financially but also style wise. When it comes to deciding on that first LV bag or growing your Louis Vuitton collection, I think there are a few questions you need to ask yourself. What size do you need? Are you looking for something relaxed and casual or structured and dressier? What styles do you find yourself reaching for most…tote, crossbody, top handle? Answering these questions will help you narrow down the best handbag for you.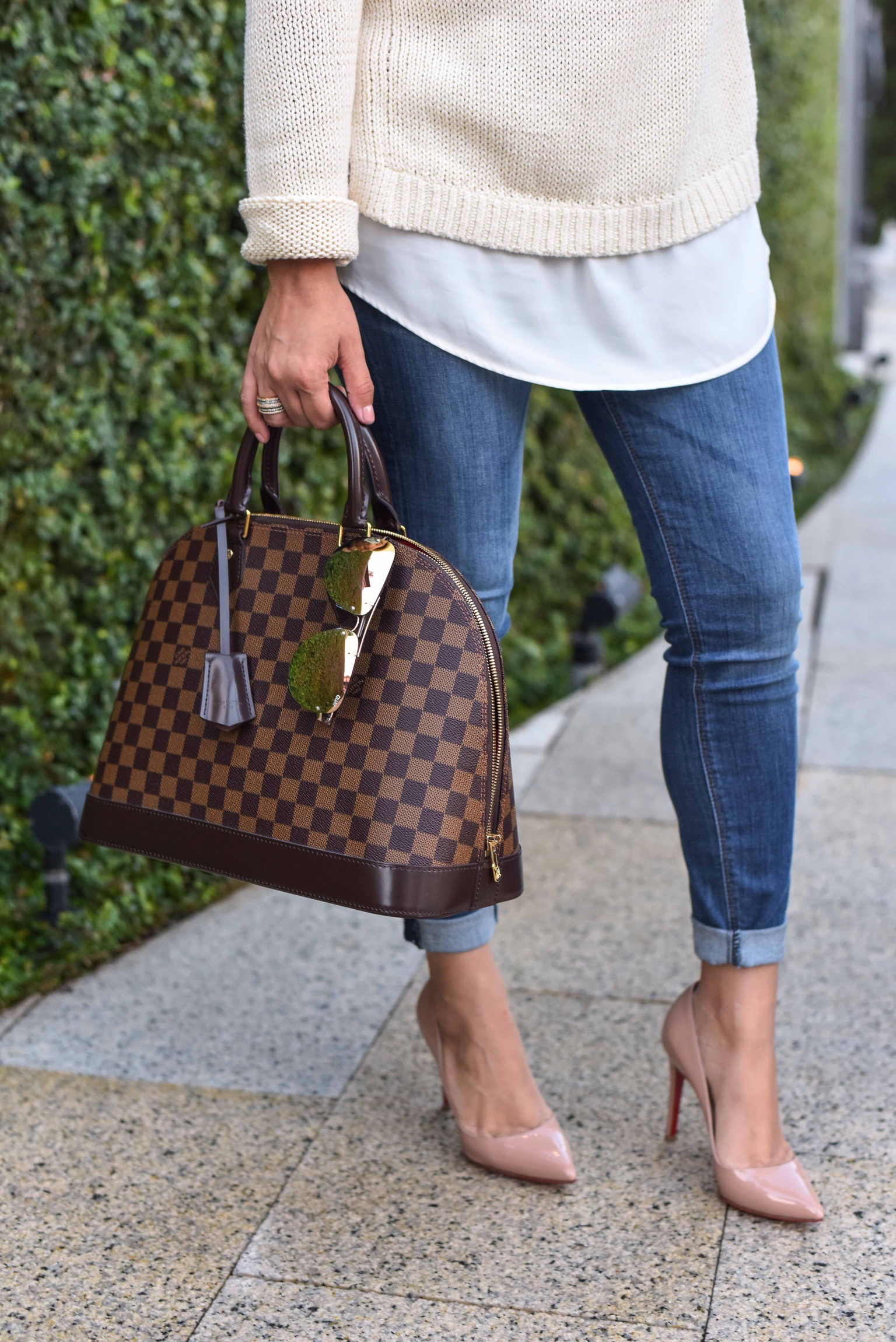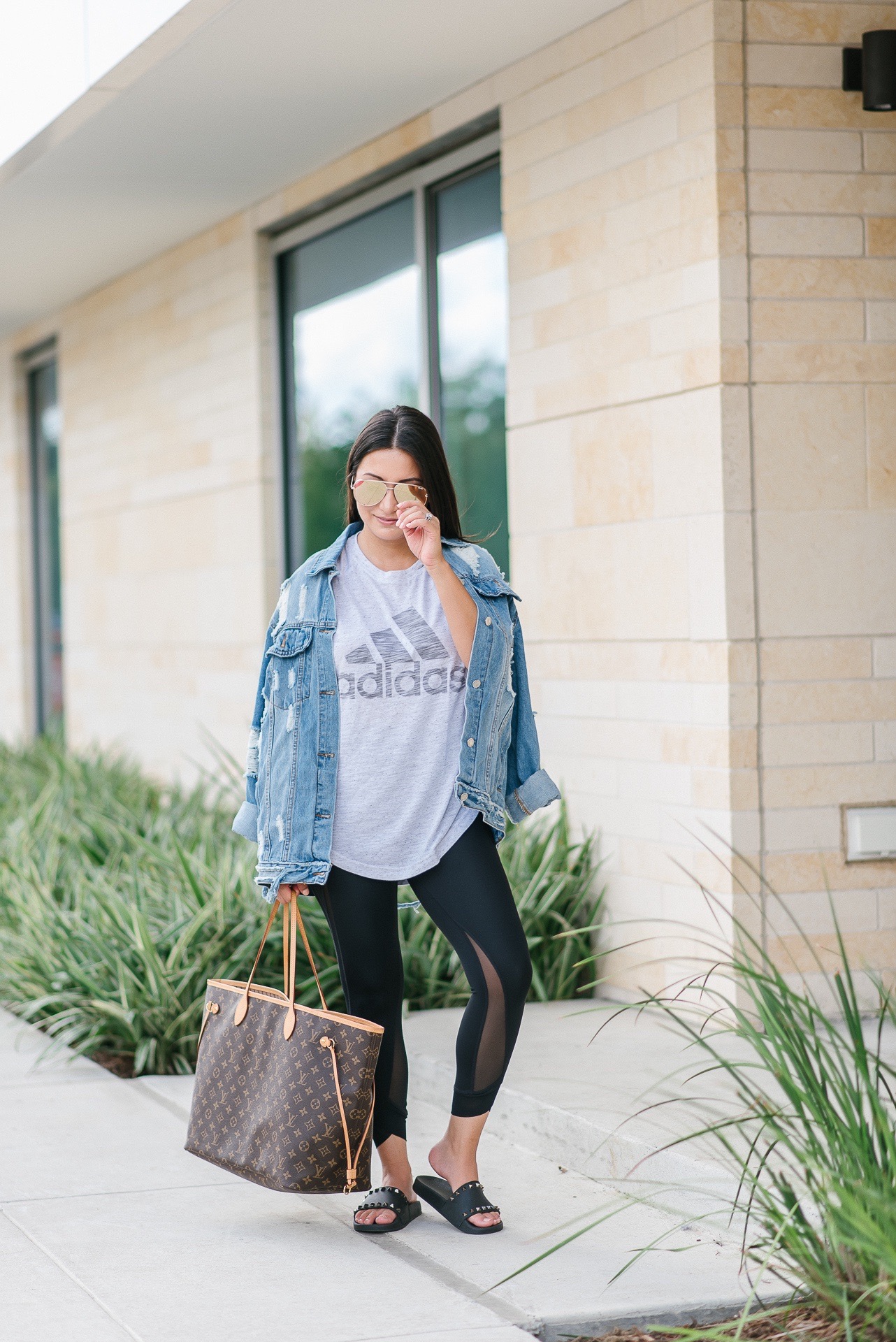 What is Louis Vuitton's least expensive bag?
If you are wanting to add an LV bag to your wardrobe but looking for the most budget friendly option, you're going to want to stick to canvas. The all leather bag options can really get up there in price. LV canvas is still some of the most affordable luxury bag options out there. I happen to love Louis Vuitton canvas. I think they are one of the only brands that managed to do canvas right. It still looks chic and classic. If you prefer a more subtle branding look, the ebene canvas line would be perfect for you. I have both prints and love them. Ebene is stunning year round but I especially love it in the fall and winter styled with deeper color tones. Monogram is what Louis Vuitton is known for. Fun fact…ebene was actually the OG canvas print, though most people think it was monogram.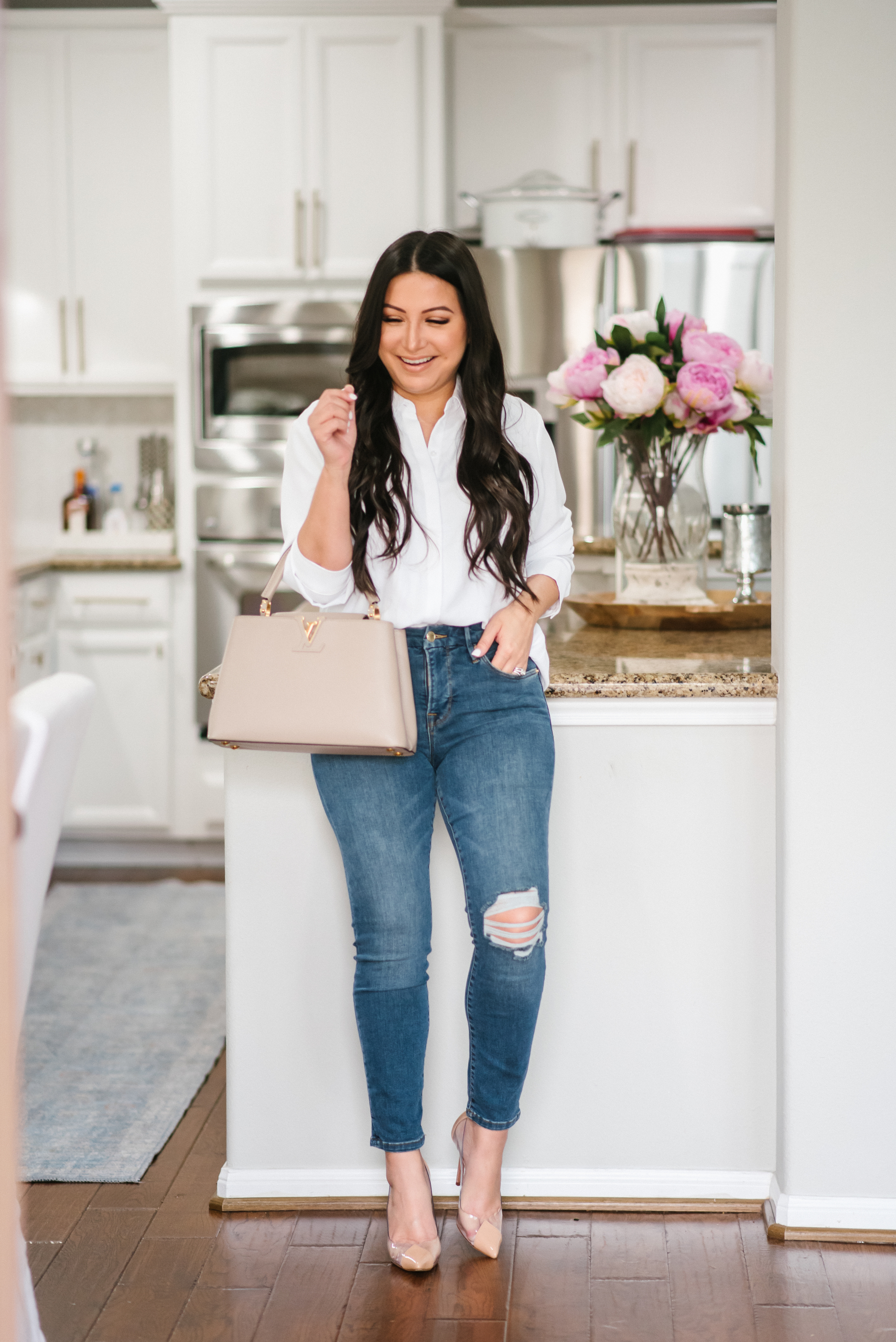 Top 5 LV bags worth investing in
Louis Vuitton Neverfull – Talk about practical. The Louis Vuitton Neverfull was released in 2007 and is one of the most versatile LV bags available. It can be an everyday bag, a work bag, school bag, diaper bag or even a travel bag. They fit so much and just have an effortlessly casual vibe. It comes in 3 different sizes…PM, MM and GM. The MM and GM are most popular. I happen to have both and love both. Check out this YouTube video if you want a comparison of the two to help you decide.
Louis Vuitton Speedy – My first LV bag love was the Speedy. It still holds a special place in my heart. Did you know it was Louis Vuitton's first ever handbag, designed after their travel bags. It launched in 1930 and is still to this day one of Louis Vuitton's most iconic handbags. They introduced the bandouliere version in 2011 to make the bag more versatile sky rocketing it's appeal. It allowed anyone to carry this iconic bag on the shoulder or crossbody. Not sure what size to get, watch this YouTube video.
Louis Vuitton Alma – When it comes to looks, the Louis Vuitton Alma is one of my all time favorites. This cult classic launched in 1934, it was Louis Vuitton's 3rd handbag option. It has this elegant chic look about it. It also comes in 3 different size. I currently have a PM and MM, but the BB is on my wishlist. This LV bag instantly adds a touch a class to any outfit, but it's versatile enough to dress it down.
Louis Vuitton Pochette Metis – This uber popular LV bag released in 2012 and quickly became a cult classic. It's still highly sought after 10 years later and sold out the majority of the time. It's still in production but with Louis Vuitton releasing limited monogram canvas bags it can be harder to get your hands on. The style has a vintage vibe to it and magically looks amazing with every outfit. It's simple, yet statement worthy! It truly is one of my personal favorite. Want more details, watch this YouTube video.
Louis Vuitton Capucines – This stunner launched in 2013 and instantly shot up to the classic list. The structured shape and minimal design was exactly what the LV bag community needed. This all leather stunner is the epitome of chic. If you want classic Louis Vuitton without the monogram, this is a smart choice. It's the perfect day to night bag to add to any wardrobe. It will definitely be an LV bag you can pull out for many years to come.