When it comes to luxury handbags I'd say designer crossbody bags are my favorite. I used to be a top handle bag for years but then quickly realized how easy a good crossbody is. Whether you're a mom, student or just need to be hands free you need at least one of these in your handbag collection. Today I am going to dive into my top designer crossbody bags. Let's go!!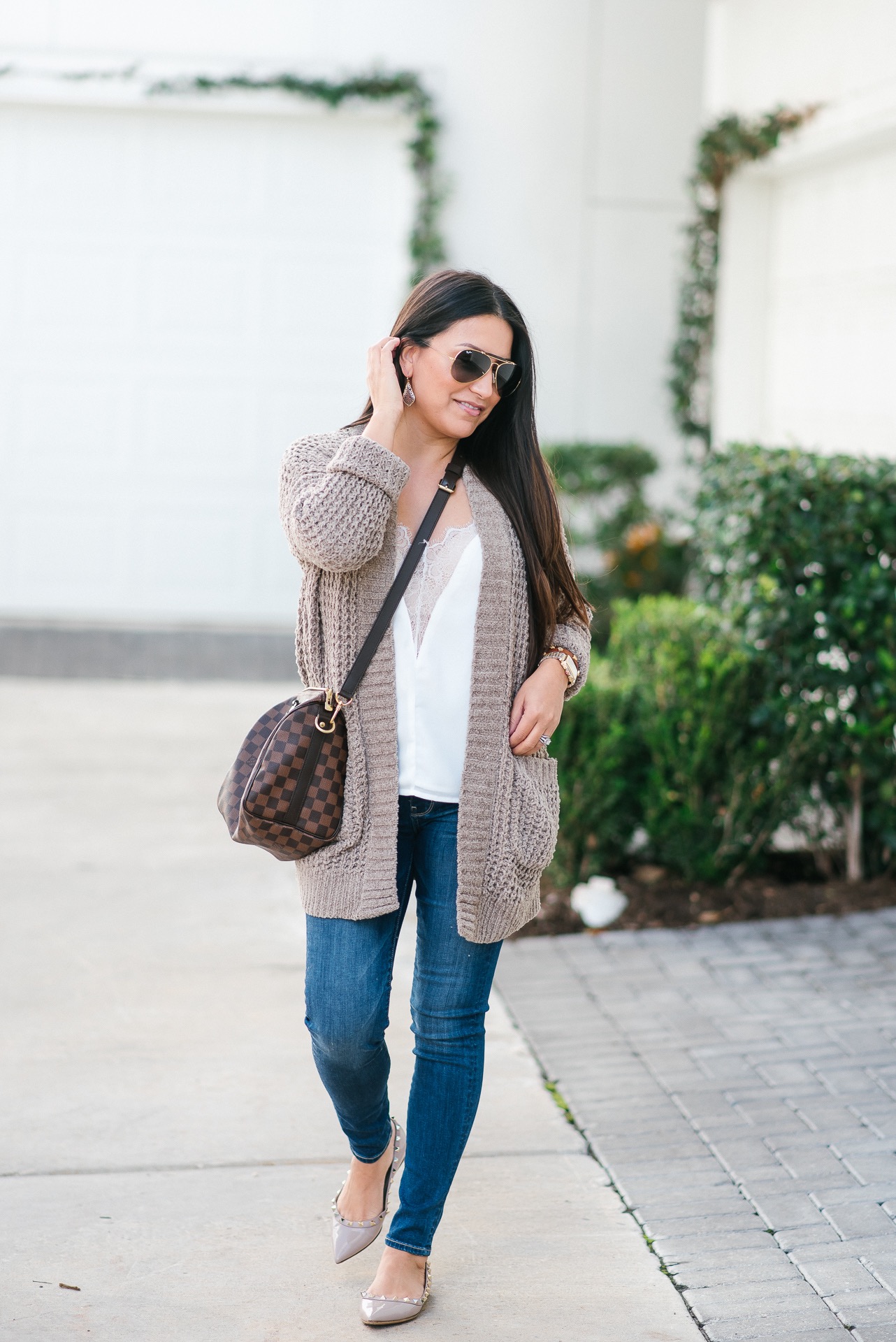 best designer crossbody bags
Narrowing down the best designer crossbody bags is tough, I have so many that I love. I decided to do my top 5, which one is your favorite from this list?
Louis Vuitton Pochette Metis – This is definitely one of my most used designer crossbody bags over the years. It's easy, practical and super stylish. The strap is adjustable so it works for many body types too. I just love this bag. It's a favorite for sure!
Saint Laurent Camera bag – When it comes to designer crossbody bags this is my #1 recommendation for your first bag. It's an all leather bag, priced under $2000 and classic. This really is a personal favorite!
Chanel 19 – I can't have a best designer crossbody bags list and not have at least one Chanel bag. I picked this one because of its versatility. Chanel is typically a dressier bag option but I love that the Chanel 19 leans more casual. It's a great bag for many reasons.
Saint Laurent LouLou – Another favorite from Saint Laurent is the LouLou bag. It comes in several sizes but I have the small. It's classic, stylish and a great size. It's a best seller in not only the designer crossbody bag space but also from Saint Laurent. It's often available in limited edition color, leathers and fabrics so it's a great one to add to any collection.
Louis Vuitton Speedy Bandouliere – A good ole classic! Who doesn't love a speedy B! It's easy, fits a ton and super practical. I love the 25 size when getting it in the crossbody option but you can't go wrong with any of the sizes. It really is an oldie but a goodie!
Louis Vuitton Bumbag – BONUS Favorite!! Okay, I am cheating a little here because technically this is a bumbag BUT I wear it as a crossbody and it's a MAJOR favorite!! It's such an easy bag and it instantly adds a stylish element to a casual outfit. It's just amazing and if you've been hesitant, here is your sign!

designer crossbody bags for travel
Let's talk best crossbody bags for travel! I either travel with a tote or a crossbody bag but today we are focusing on the latter. You want something easy, not bulky and has pocket options for easy to reach paperwork, ID, etc. The pochette metis is one of my favs to travel with but the bumbag is another great option. Since you wear it on your chest I've even gotten away with it not counting as a personal item. I just wear it under my top layer with no issues. The reality is, you can't go wrong with anything crossbody for travel. It's all about easy and practicality!
small designer crossbody bags

Mini bags are majorly trending right now and there are a ton of mini designer crossbody bags available. When shopping for a mini crossbody, it's all about style. We already know they won't fit much so have fun with it. I will link some that I love below for you but keep in mind there are tons more. When adding a smaller or mini crossbody they aren't going to be a daily go to but they are perfect for date night, special occasions or when your outfit just needs a little something special. I've added a couple to my collection lately and love them!