If there is one jacket that everybody needs no matter the climate you live in, it's a denim jacket. I reach for mine often no matter the season. They can style up a super casual look or tone down something a little dressier. I rounded up some of my favorite denim jackets to share with y'all. As you can see I prefer a distressed look, but it you want a jacket with no distressing, this is a good one too.
My Favorite Denim Jackets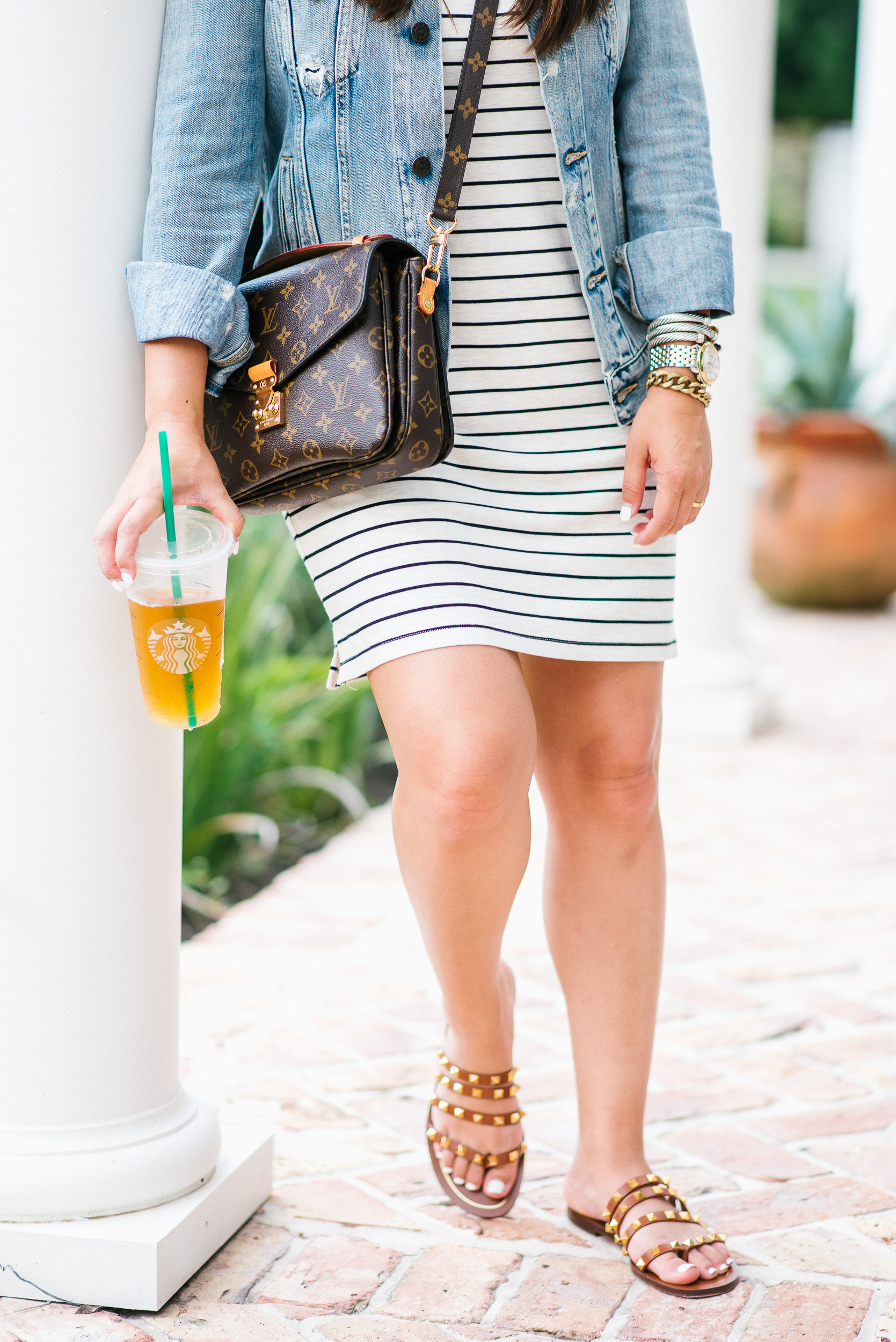 OUTFIT DETAILS
Dress – small | Denim Jacket – small | Sandals – tts | Hat | Earrings | Sunglasses | Chain bracelet | Watch | DY Bracelets | Handbag
So, what's your denim jacket style? I've added more denim jackets to my wardrobe recently and I find that I reach for them often. They are great grab and go layer or tie around your waist for a little edge to an outfit. I love the oversized and distressed look. It's my go to but honestly I love all denim jackets. They are the perfect transition layer that you can wear year after year.
How's everybody doing out there? School is started, some of us in person and some of us virtual. We are doing virtual and even though things aren't going perfectly smooth we are getting the hang of it. As much as I know they miss their friends, I think they are actually loving this mix of being home and seeing friends. They love our daily run to Starbucks too, which they can't get when they are in school….haha. I've turned them into addicts just like me. Speaking of………
SCROLL + CLICK TO SHOP OUTFIT DETAILS