The Louis Vuitton Pochette Metis is one of my all-time favorite, most used handbags. I recently started carrying more things in it, so that led me to do an updated "what's in my bag" video on YouTube shorts. Seeing as you all loved that video SO much, I decided to expand on it here in this blog post! Today, I thought we'd also take this chance to chat about some SLGs and about the experience I had reglazing my Louis Vuitton Pochette Metis.

What's in My Bag?
Let's jump right into what's in my Louis Vuitton Pochette Metis.
First up is my 6-ring key holder. It has all my keys, gym fob, and a mini mace. Next up is a YSL card holder, it's my mini wallet for smaller handbags. It holds my most used cards and my ID. Last in the front pocket is my iPhone. Sometimes I put my phone in the back slit pocket, it fits in there perfectly.
In the largest center pocket, I keep a toiletry pouch, it's my purse junk drawer. I carry a lip gloss, mini hand soaps, sanitizer, lip balm, and all my other essentials. My mom essentials go in there, too. I also started carrying my iPad mini and Apple pen with me.
And in the very back pocket, I keep my sunglass MM case that holds my sunglasses of the day. That sums up everything I carry in my Pochette Metis. It fits a decent amount of stuff, and I can arrange it in many other ways. This is just the current way I pack it, and it works perfectly!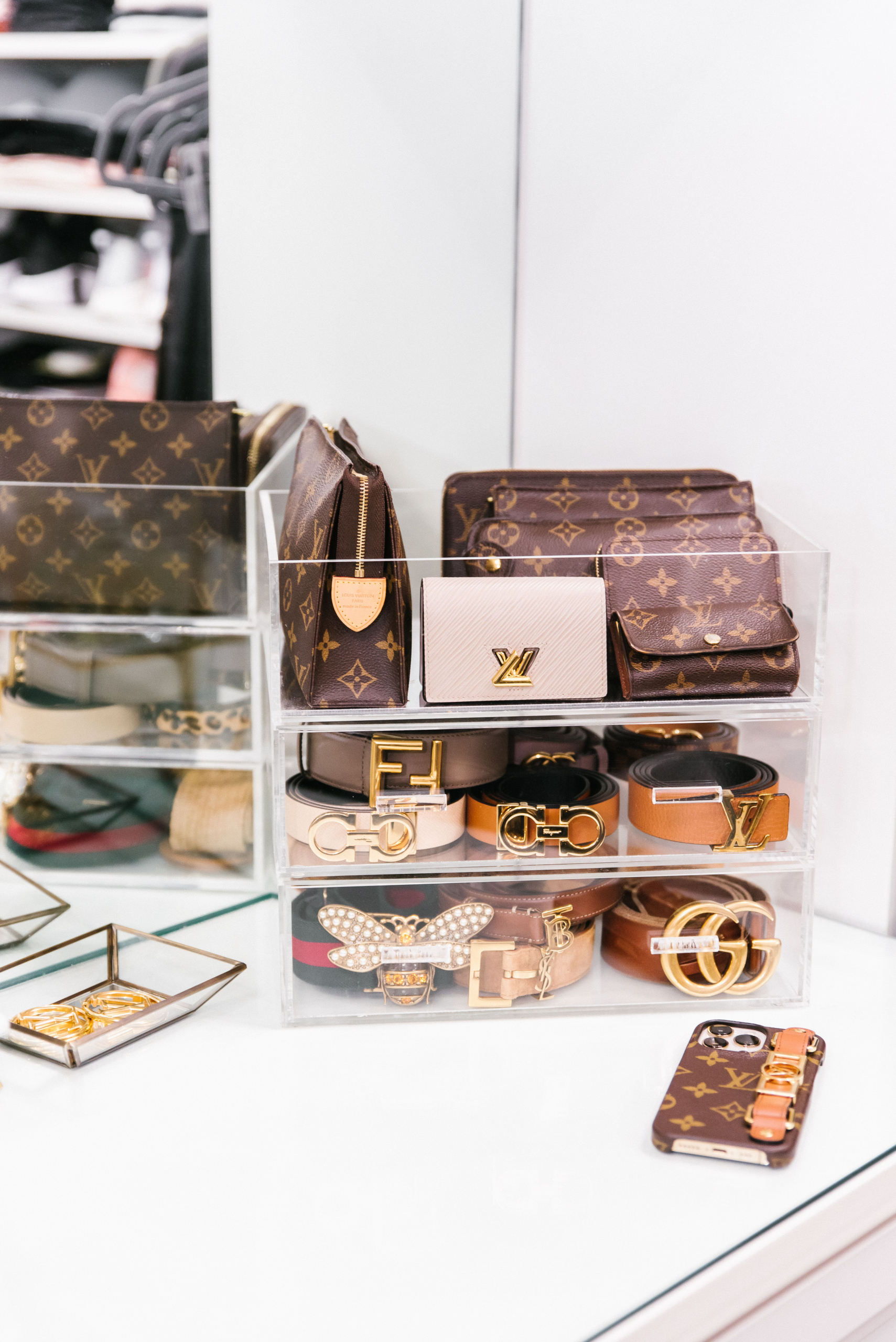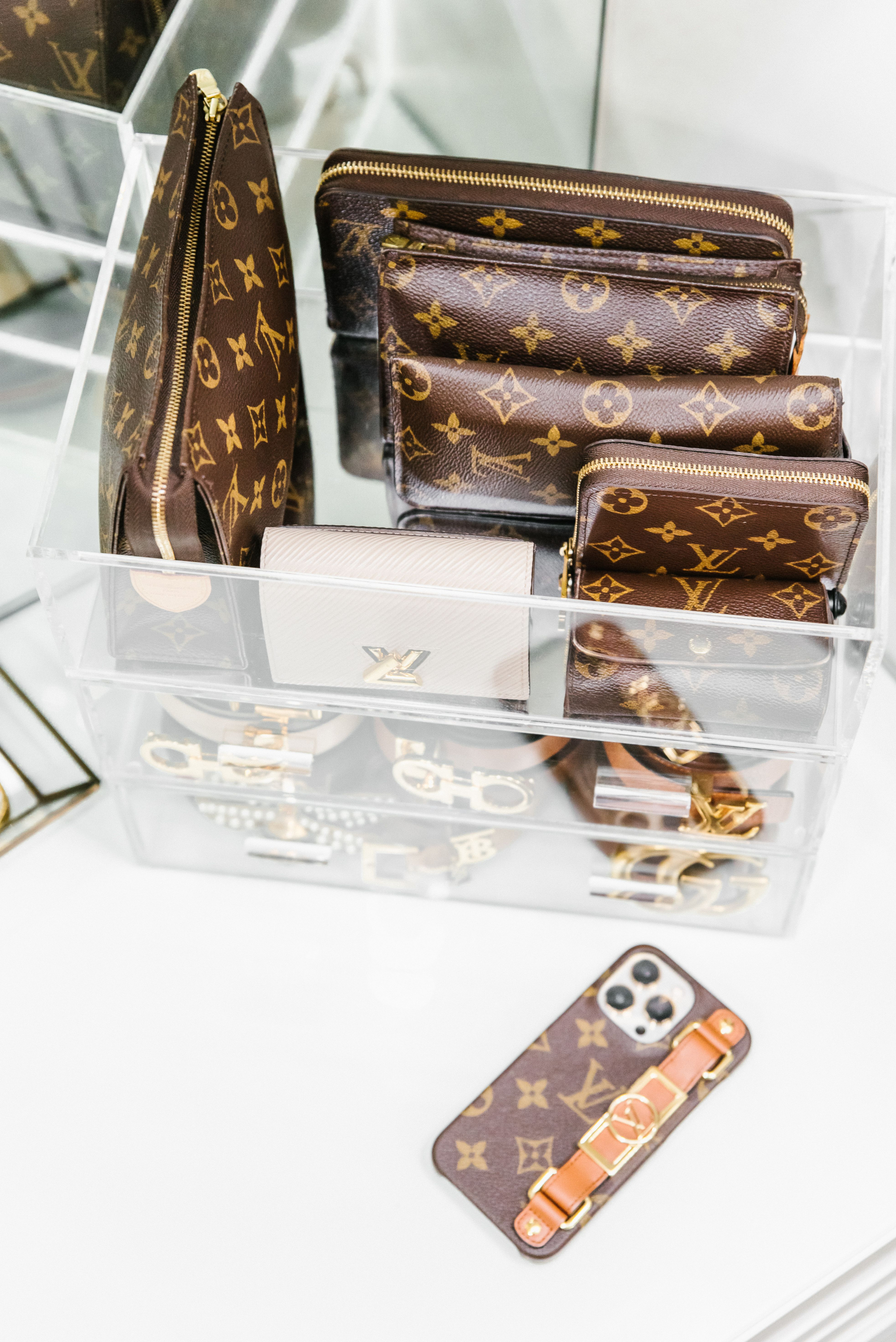 Do I Need SLG's?
If the Pochette Metis makes the outfit, then the SLG's make the Pochette Metis… As you can see from the what's in my bag section of this blog, I love my SLG's. With a bag that has the number of pockets and amount of space that the Pochette Metis has the right SLG's can help keep everything organized. SLG's are essential in any handbag, but if you know me you know this already, right!?
What is an SLG?
SLG is just an acronym for Small Leather Goods, don't worry everyone asks me this!
The ones that I have mentioned are simply the ones I prefer to carry in the Pochette Metis. If you did not see what you need to organize your bag, don't worry, I still have you covered. I have a YouTube video that goes over my collection of Louis Vuitton SLGs that will go great with your Pochette Metis, or any other bag, really. I've also recently published a blog post on how to organize an LV bag for moms… this blog post also highlights some of my favorite SLG's and shows how I keep everything organized in my closet as well!
Louis Vuitton Reglazing
I always get asked about whether or not I would recommend the Pochette Metis. I do have another YouTube video that covers the Pochette Metis in detail that you can find here. To answer your question though, yes I would recommend it. It's the most used handbag in my collection.
The issue that people bring up the most is the glazing. It's a well known issue with Louis Vuitton, unfortunately. I did have to send my Pochette Metis off for reglazing pretty soon after purchasing it. It definitely was an inconvenience to be without my handbag for a month, but they didn't give me any issues and they covered the entire repair. I can't say the same for other luxury brands. It has now been several years and I haven't had the same issue since. If you ever have any concerns about your Pochette Metis or any other Louis Vuitton bag, take it in immediately. I've been really happy with their customer service and making sure they fix any bag or SLG issues.
So what do you think? Do you have a Pochette Metis? Are you looking to buy one? Let me know in the comments below!