When it comes to luxury, Chanel has always been a top player. I've spent several years growing my Chanel bag collection and I thought I'd share it with you. To answer a few questions I know I will get. Yes, I have a lot of neutrals. That is what I like. I don't wear black often. I prefer to have a variety of styles in a color tone that I feel can go with basically anything. Yes, I still have that one classic black bag and even though I don't wear it often, I am glad I have it to reach for when the time is right. Check out my collection and let me know which Chanel bag I need next!!

Chanel Bag Prices
It's no secret that Chanel bag prices are getting out of control and they continue to increase year after year. I put together a current pricing list of some of my favorite Chanel bag options so you can see the current prices. I can't believe how pricey the classic flap is getting. If you're just looking at this list, the Coco handle seems to be the best value.
Can you believe the current prices? Would you pay $9500 for a large classic flap?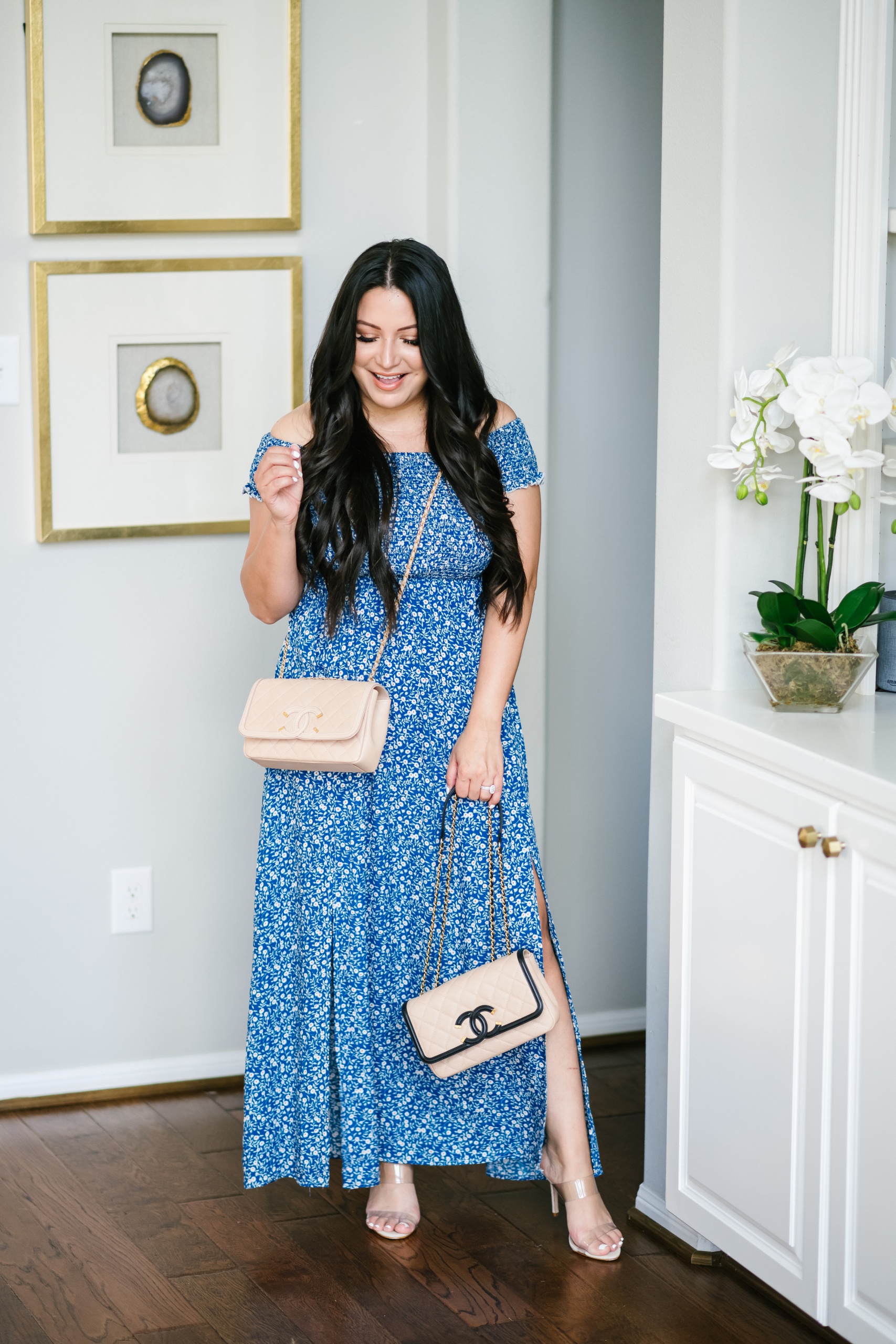 Classic Chanel Bag

When it comes to picking a classic Chanel bag, you can't go wrong with a classic flap. I also consider the Coco handle, Trendy and 2.55 in the classic category. There are a few others but those are my top picks for sure! I have all but the 2.55 and even though I do consider it one of Chanel's most classic bags, it's not on my wishlist. If you love understated luxury, the 2.55 might be a good fit for you. I have just always loved the other styles more. I'd love to get more classic flaps, just not sure I am willing to pay the current retail prices.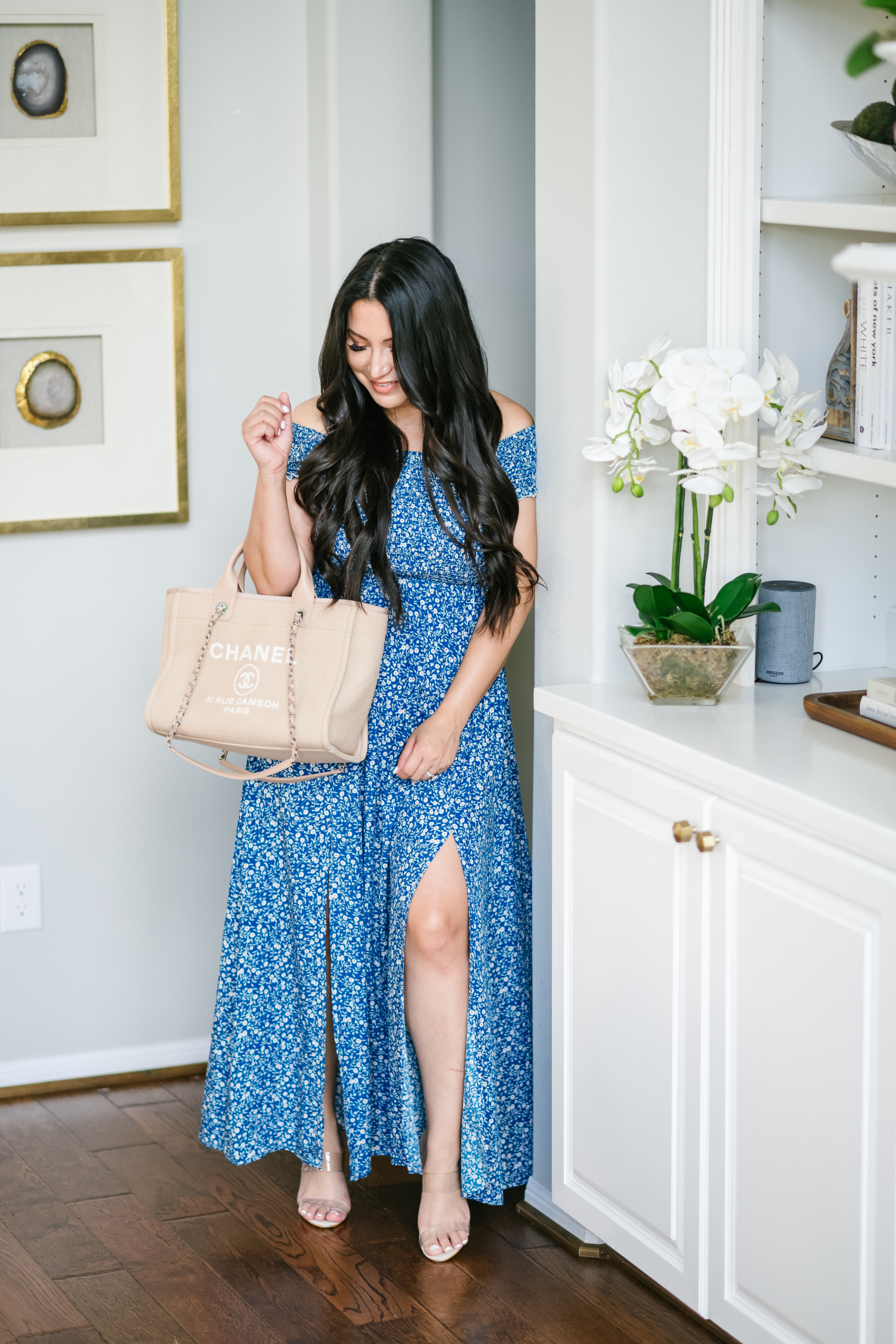 Chanel Backpacks
I still get asked about my Chanel Gabrielle backpack. I really fell hard for that bag and then almost as quickly realized what I didn't like about it. If I were to buy another backpack I'd get the classic quilted or the filigree. I think those styles are more up my alley, but the Gabrielle backpack was super cute. The issues I had with it was that I could tell it wasn't going to wear well over time. I also wanted something just a little bit bigger. I do love a backpack, especially a Chanel backpack but if you are just starting your Chanel collection, I personally wouldn't start there. Start with a classic or two, then branch out! Just my two cents!!
So, will I be adding more to my Chanel collection?! Yes, of course, but I will most likely buy preloved or buy something in a seasonal collection. I personally love the vintage Chanel quality better that the newer stuff. I have both vintage and newer Chanel and the vintage Chanel quality just isn't the same. I am not saying I won't ever buy new or even splurge if something is launched in a dream combo. I just don't have any plans as of now. Make sure to scroll through all the Chanel bags I linked in the widgets. I am linking some pre-loved options from a reputable website I've had great luck with.
In case you aren't sure what the names of each of my bags are here is the list of my Chanel bag collection in the order shared in this post. Chanel Jumbo single flap(beige clair), Chanel medium double, Chanel Trendy small, Chanel Coco handle small, Chanel filigree in small(two colors), Chanel Deauville small, Chanel 19 small, Chanel mini square.