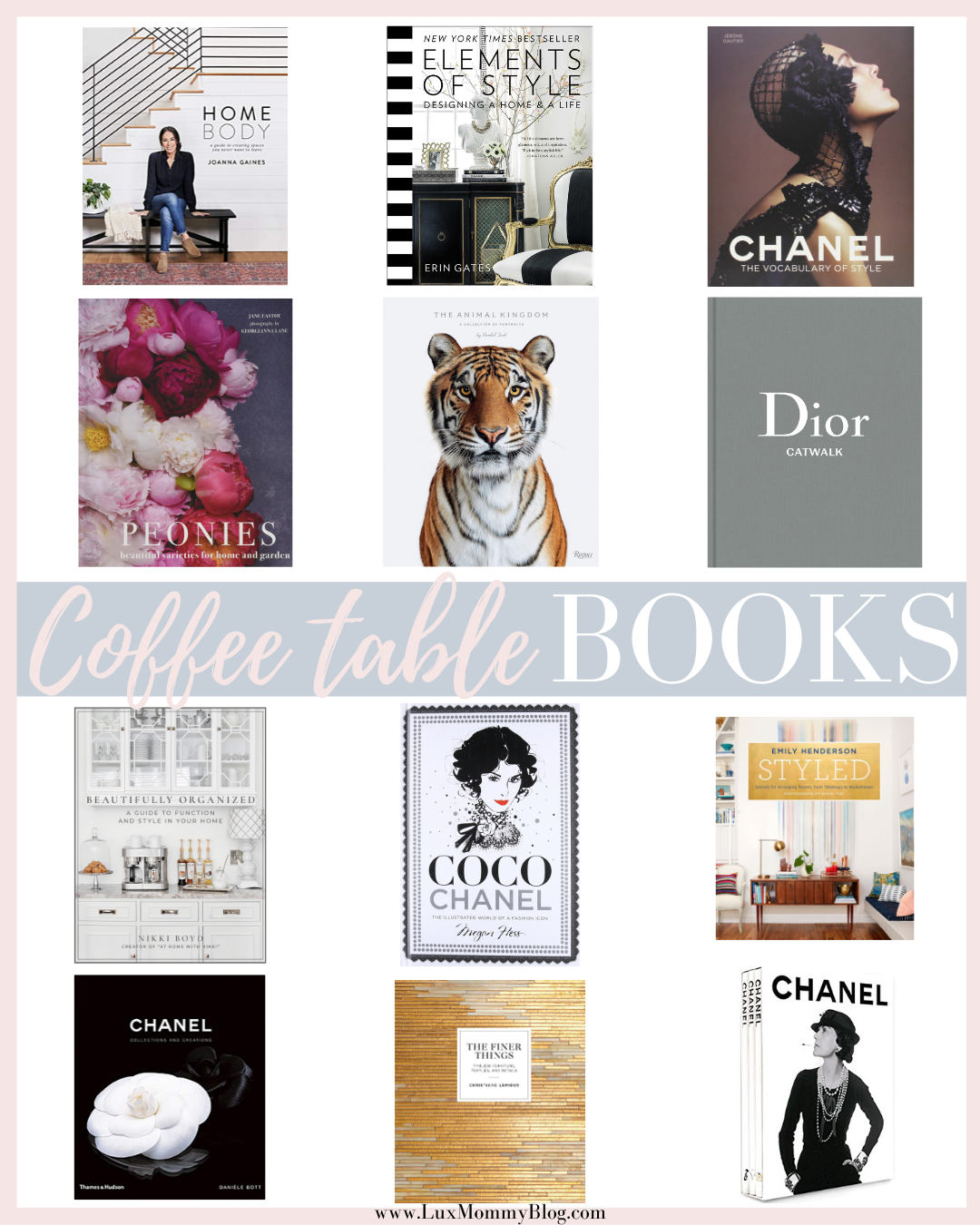 My name is Amanda and I am obsessed with coffee table books! HAHA, seriously though. I've been ordering so many so I thought I'd share some of my favorites with y'all.
Coffee Table Books I Love

I have to admit, I don't typically read these books, they are used primarily for decor but recently I bought this one and have to say the images inside are amazing. I'll be buying two more just for the boys because they love them. I figured they could each have their own copy. I also plan on going through this one . I'm a huge fan of theirs so I had to get this one. If you're looking for a luxury statement book this one is my fav. The font on the main cover is HUGE and makes a statement when used as decor. I also bought this one over a year ago and the stripes on the spine make it perfect for decor but the inside has some useful info too.
As you can see I have a variety of prices and sizes. When it comes to coffee table books there are so many options. I really try to find affordable options and add in a few luxury ones so the overall look is expensive. My go to is to stack 3 and add some decor on top for the perfect accent on a tray or table. That added layer of books under decor has made a huge different in my home. It looks so much more polishes and put together. It's like the books are the cherry on top. When it comes to decor, I don't like clutter but you do need to finish it off. Very much like putting together an outfit, books act as accessory to a tray or table to give that finished look.
I hope you find a few books to add to your home. Do you like coffee table books? Let me know some of your favs in the comments below. 
SCROLL + CLICK TO SHOP COFFEE TABLE BOOKS