I will be honest, I wasn't sure I could pull this off but I ordered it anyway and I am loving the final look. This cropped windbreaker is the cutest and I love it paired with my favorite bike shorts and sneakers. These sneakers have been a favorite of mine for a while now. They are so comfortable and I love the subtle chunky sole. I'm all about comfy and cute lately and this outfit is as comfy as it gets. Oh, and the windbreaker has a hoodie in collar and y'all know how much I love my hoodies. Check out all the color options here.
SCROLL + CLICK TO SHOP OUTFIT DETAILS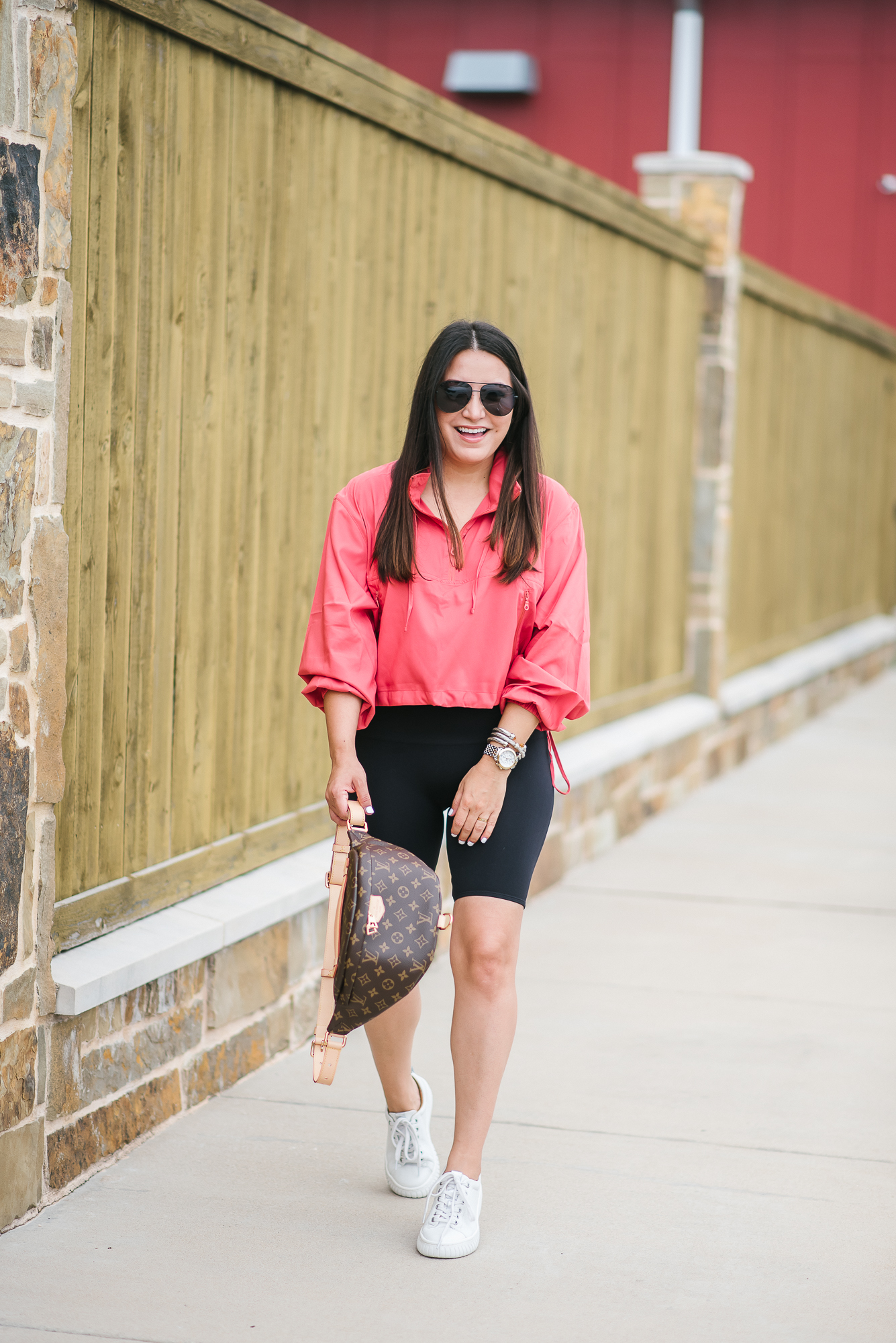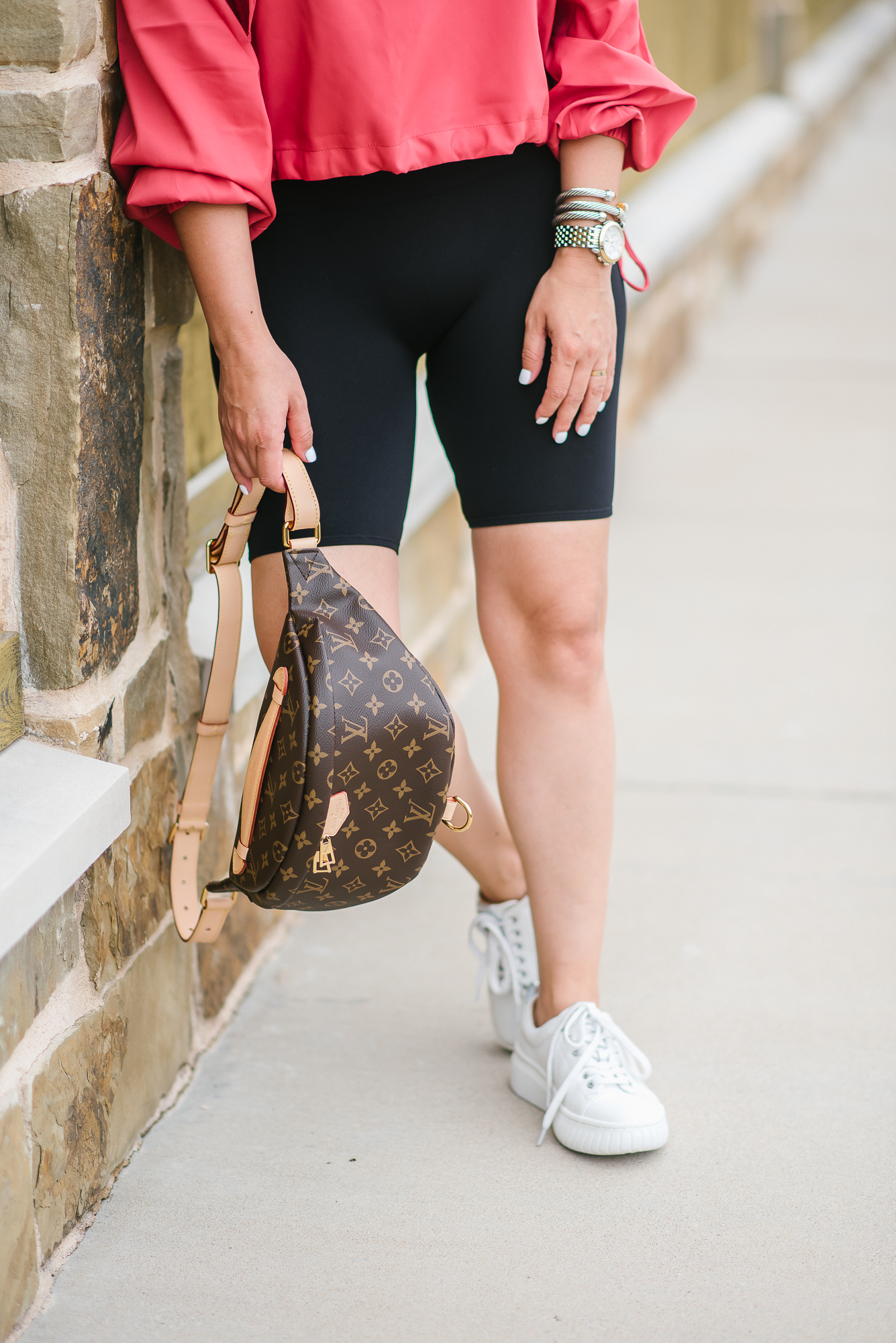 OUTFIT DETAILS
Cropped Windbreaker – small | Bike shorts – small | Sneakers – tts | Sunglasses | Watch | Bracelets | Handbag
On another note, I just wanted to give y'all the run down for the Nordstrom Anniversary Sale. It's starts tomorrow and will open up based on your Nordstrom card level.
If you want to shop early and don't have a Nordstrom card, you can apply here.
I will be sharing a lot this year but in a more casual way. I love shopping the sale and sharing the sale with y'all but I know this year things are different for everyone considering everything that's going on but also the way the whole sale is happening. It's spread out a lot more which I think can be a good or bad thing. I do know that because of covid the inventory will be less and I heard nothing will be re-stocked. So, if you see something you want I highly recommend you order it. Don't forget there are free shipping and free returns.
Check out the dates below for card holder(sale opens up to the public on August 19th) and please let me know if you have any specific requests. Make sure to subscribe to my YouTube channel and to follow me on Instagram if you aren't yet.
ETA: I've had a lot of requests to share my new curtains that I just hung in the studio. They are linked here, mine are the 108″ length but they have several lengths to choose from.
SCROLL + CLICK TO SHOP OUTFIT DETAILS