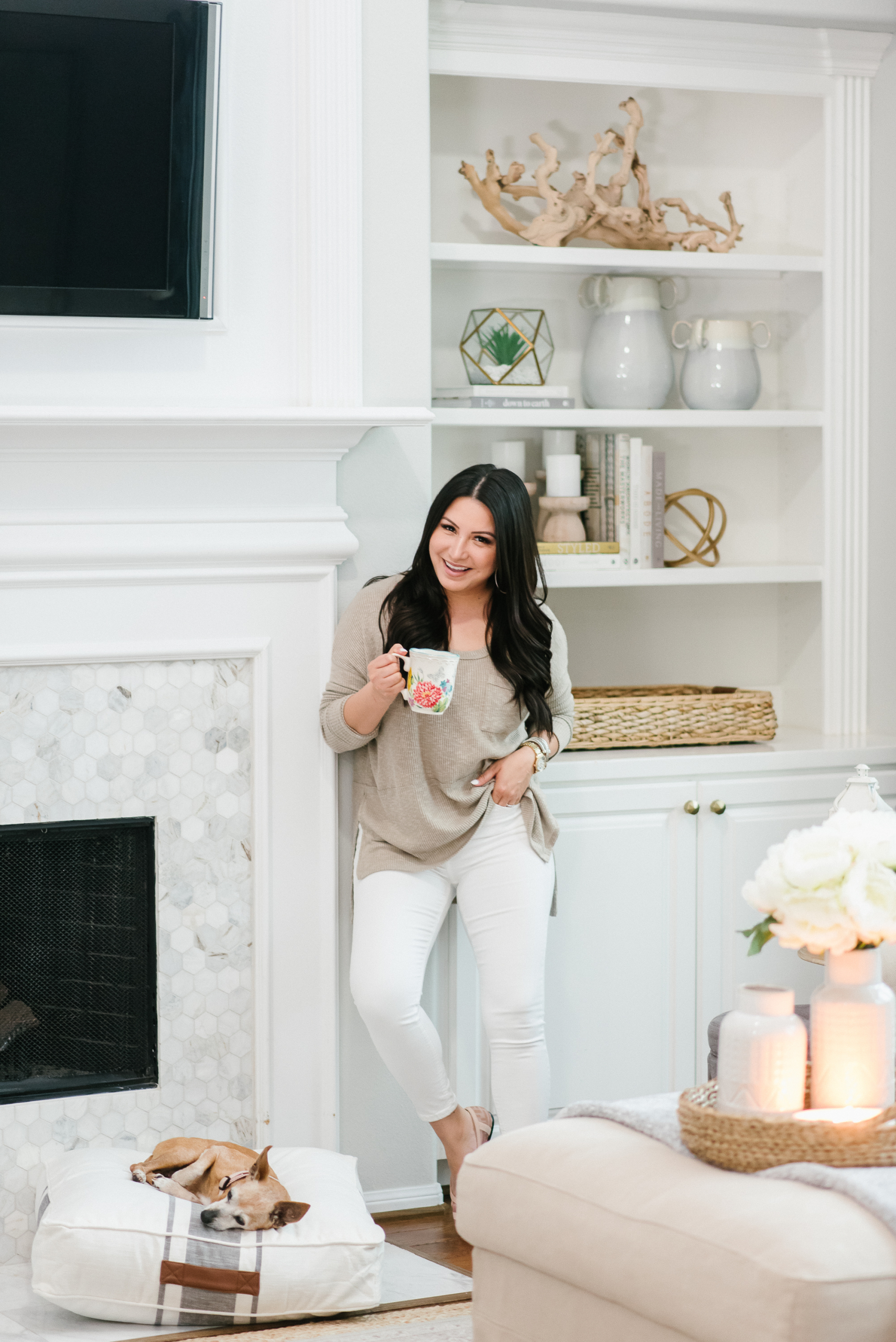 We've been living in this house for almost 10 years and I feel like this is the first time that I've truly been happy with the living room as a whole.
Living Room Tour
Who's ready for a Living Room Tour?! I've gone through several "themes" in this space but none of them ever felt right. I knew I wanted something lighter and brighter about two years ago so I slowly started making changes. I've been known to take my time when it comes to decorating because I truly want to love every single piece in my home. I also knew I wanted to do it right this time. Home decor is so personal IMO and it's important that it reflects who you are. I really wanted this space to feel homey but still be live-able and beautiful. This is our main living space, so it's usually crammed with kiddos, fur-babies and toys just like I like it. That's exactly why I need our home to work for everyone in this house.
When it came time to adding the finishing touches and accessories throughout the room I knew exactly where to go. Walmart's Spring Home collection had all the pieces to finish off this space. I found the cutest pillows, throw blankets and lots of decor for under $15! These floor lamps were one of my favorite finds and I had to snag this floor pillow aka dog bed now!!. It seriously makes the perfect pet bed, the fur-babies love it.
SHOP WALMART SPRING HOME DECOR HERE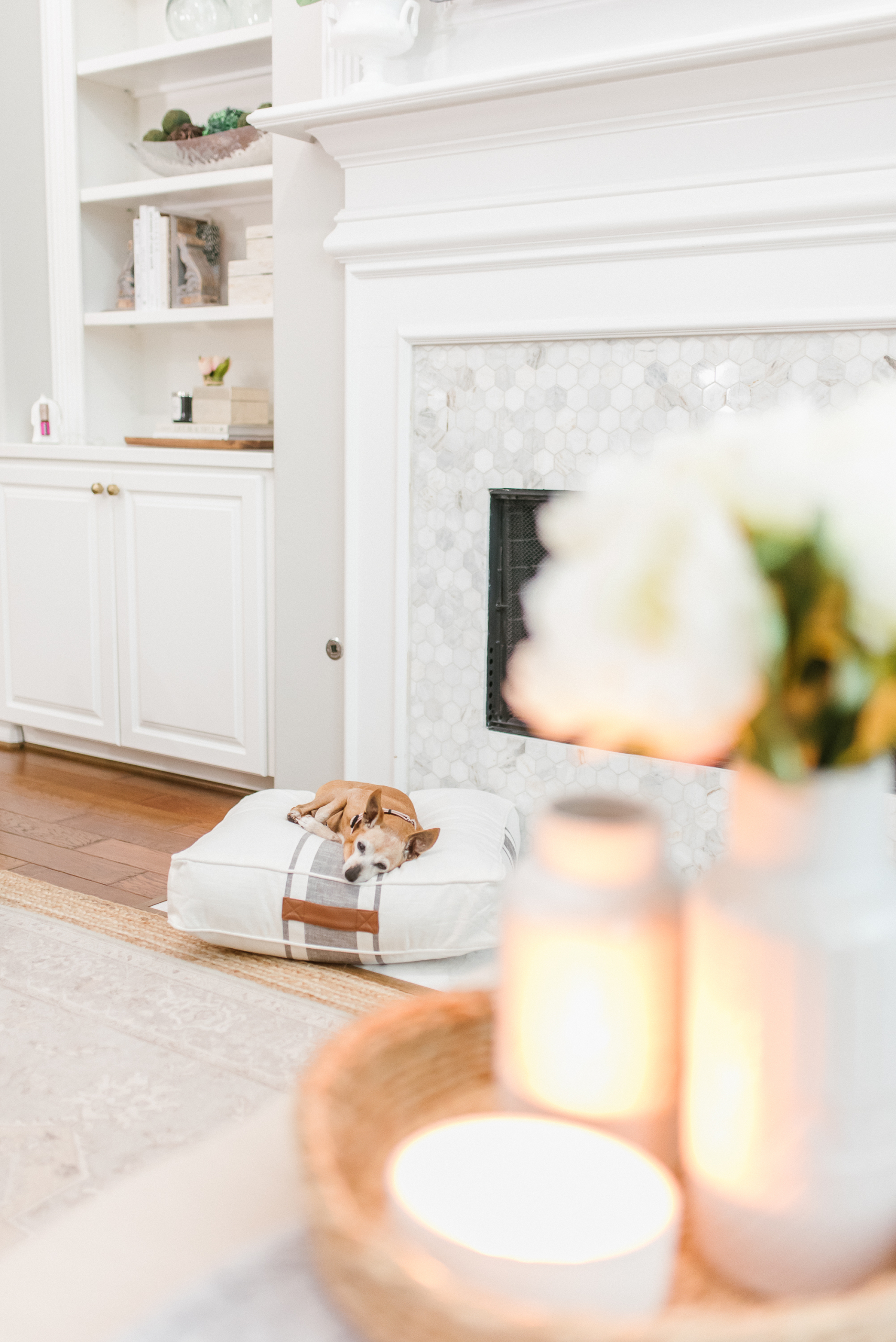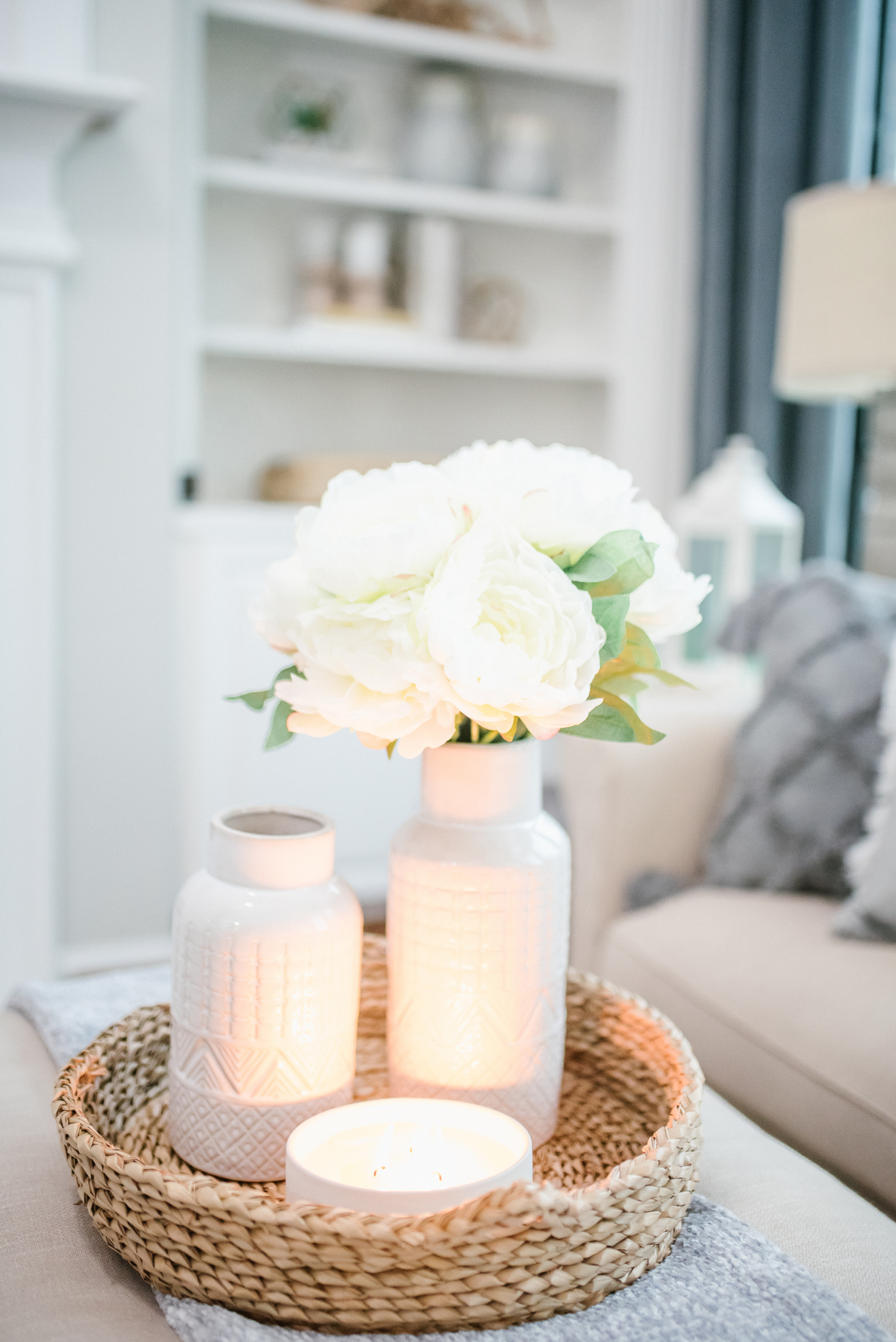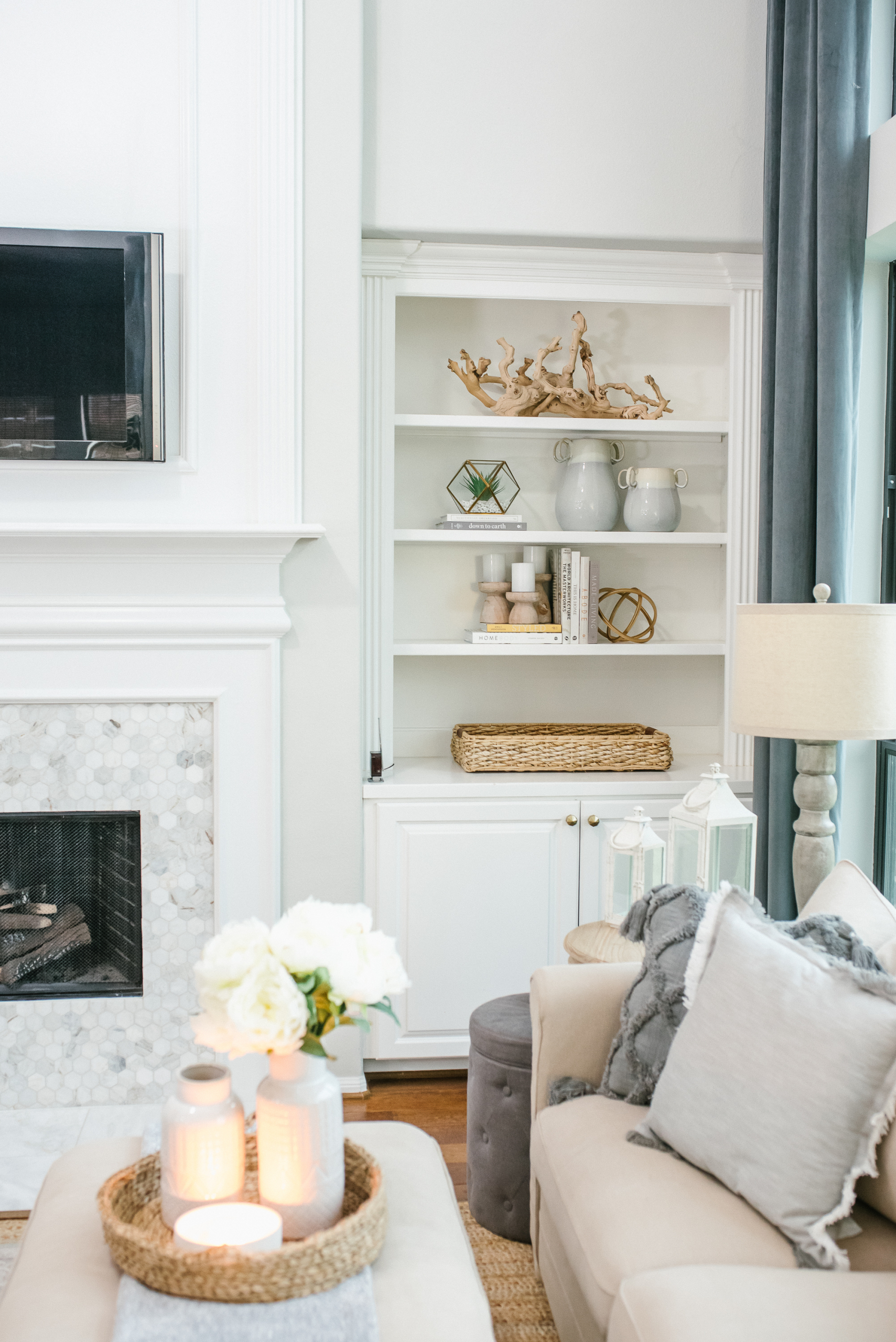 I honestly can't decide which area of this room is my favorite now. It has so many special spots that I truly love it all. This woven tray was exactly what this ottoman needed. The textures of the throw blanket, tray and textured vases just work. This oversized 3 wick candle is such a great buy for ONLY $12!! Oh and I have to mention these faux peonies. They are seriously a must have. I am VERY PICKY when it comes to faux flowers and these are AMAZING QUALITY!! There are two bunches shown here for size reference.
SHOP WALMART SPRING HOME DECOR HERE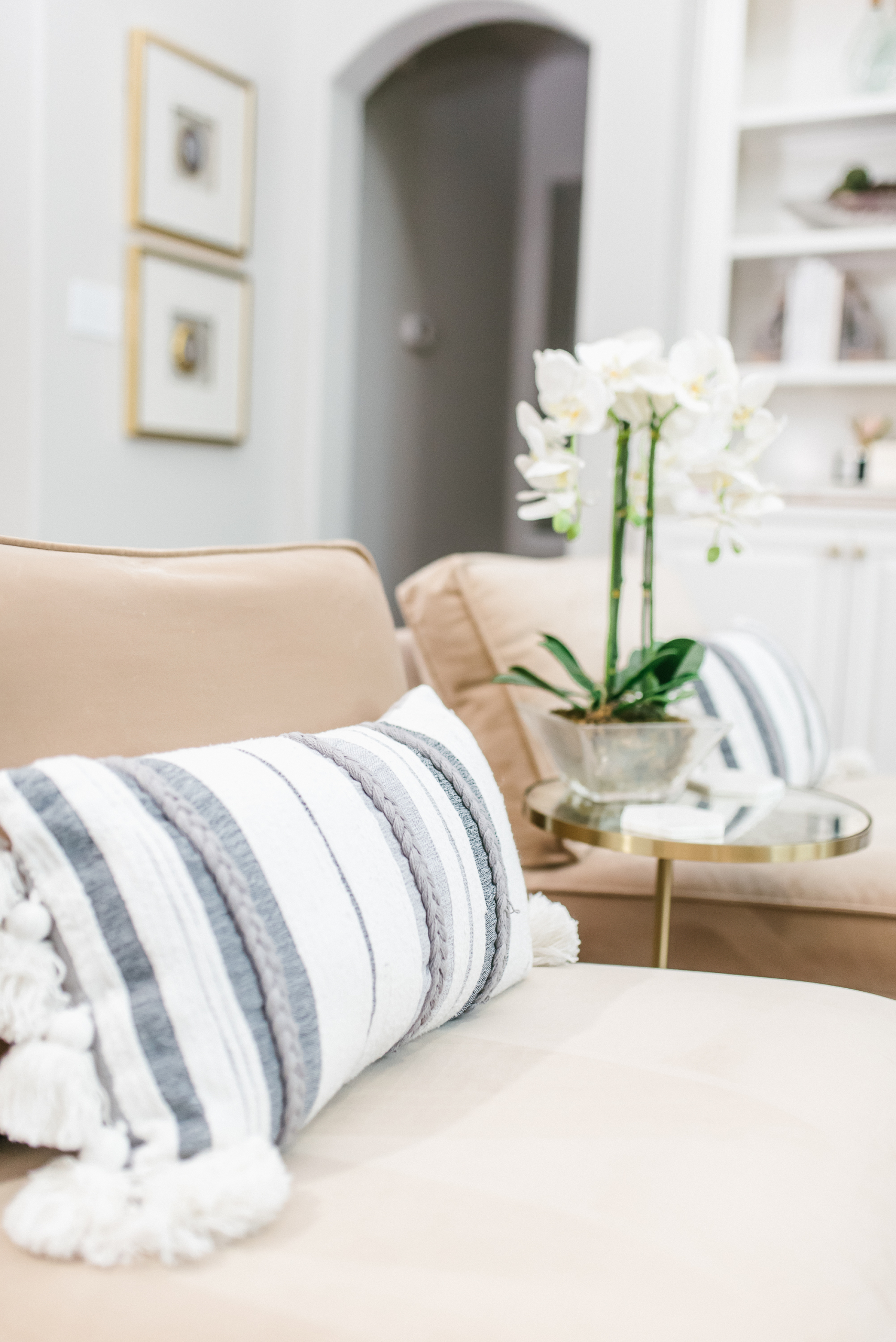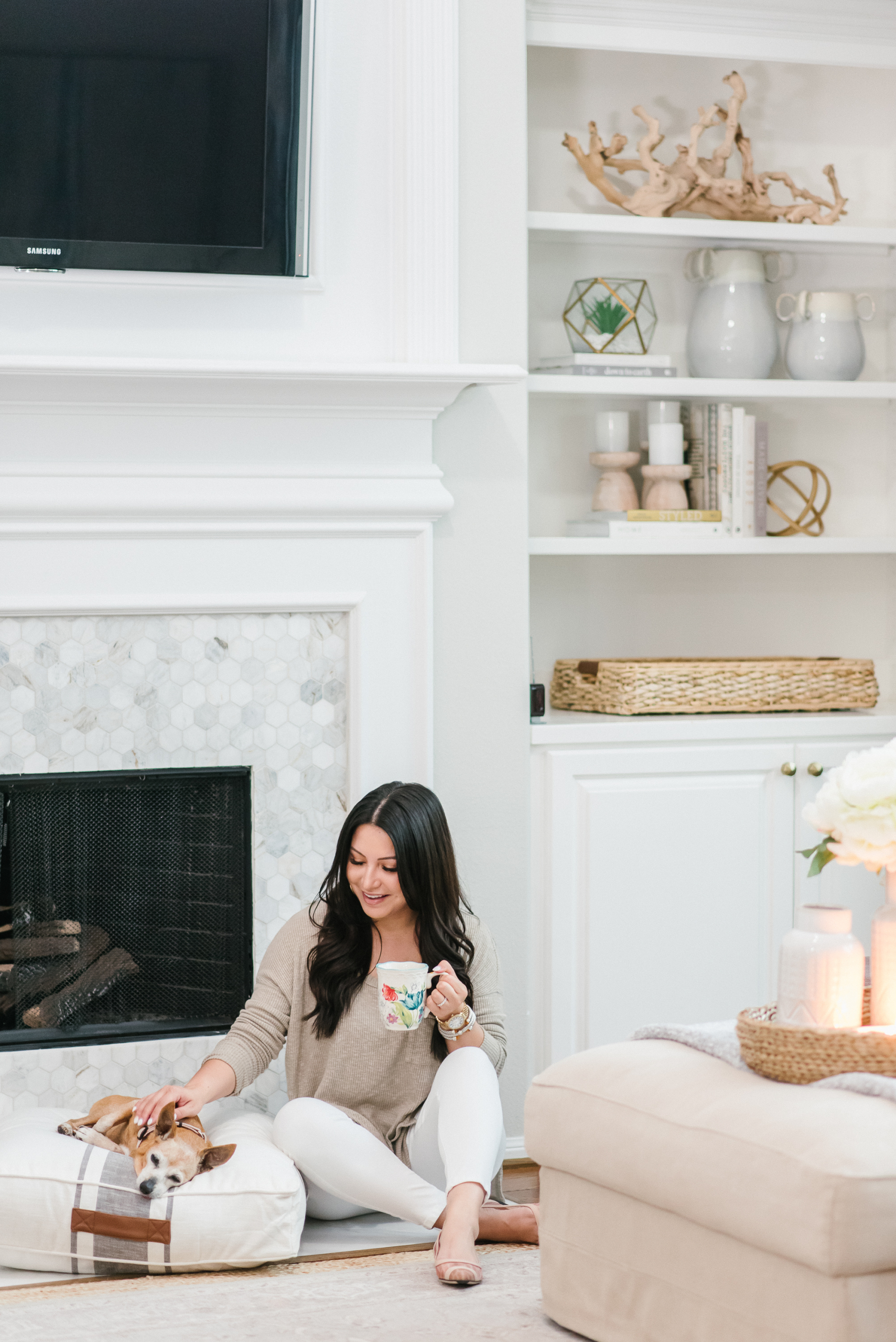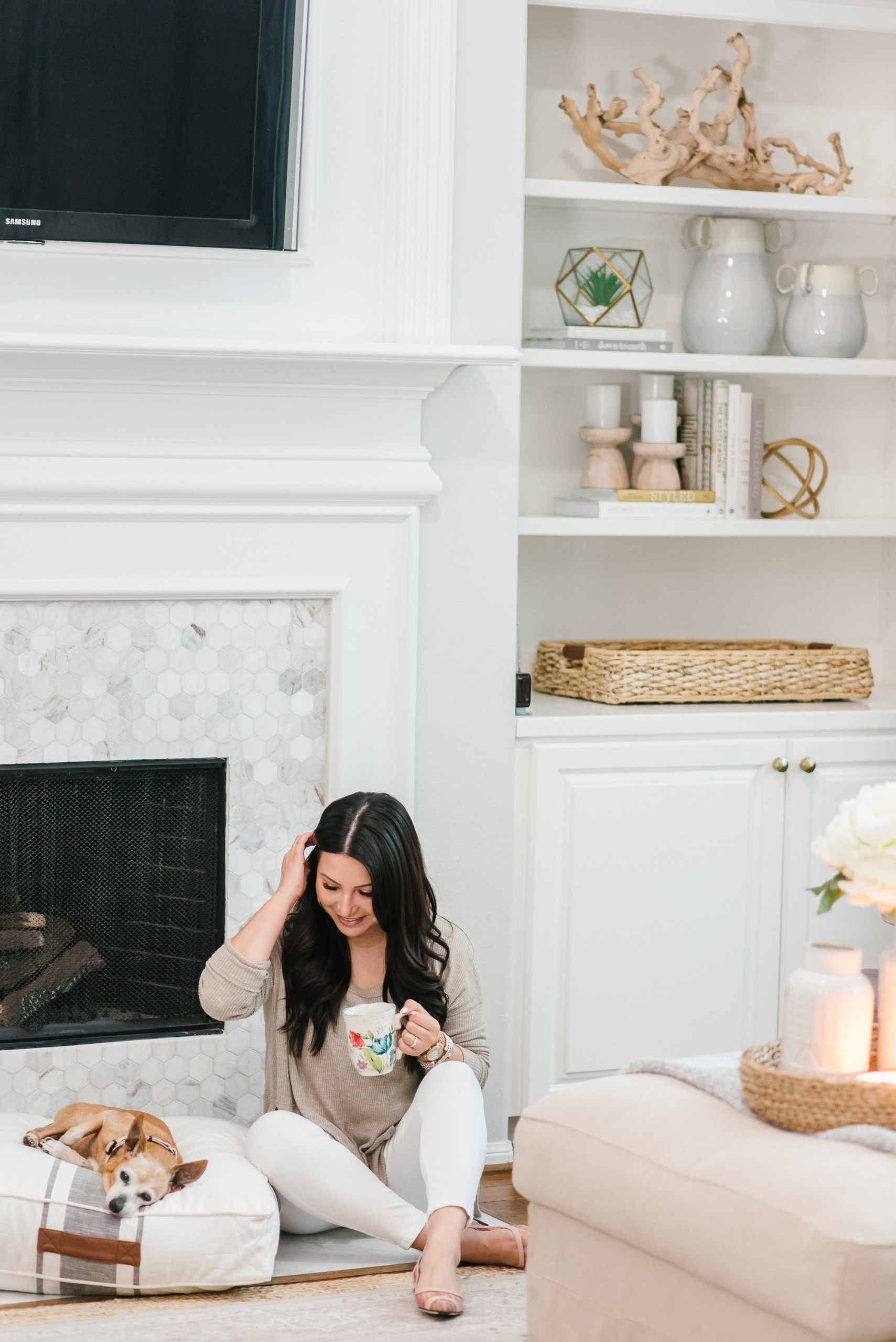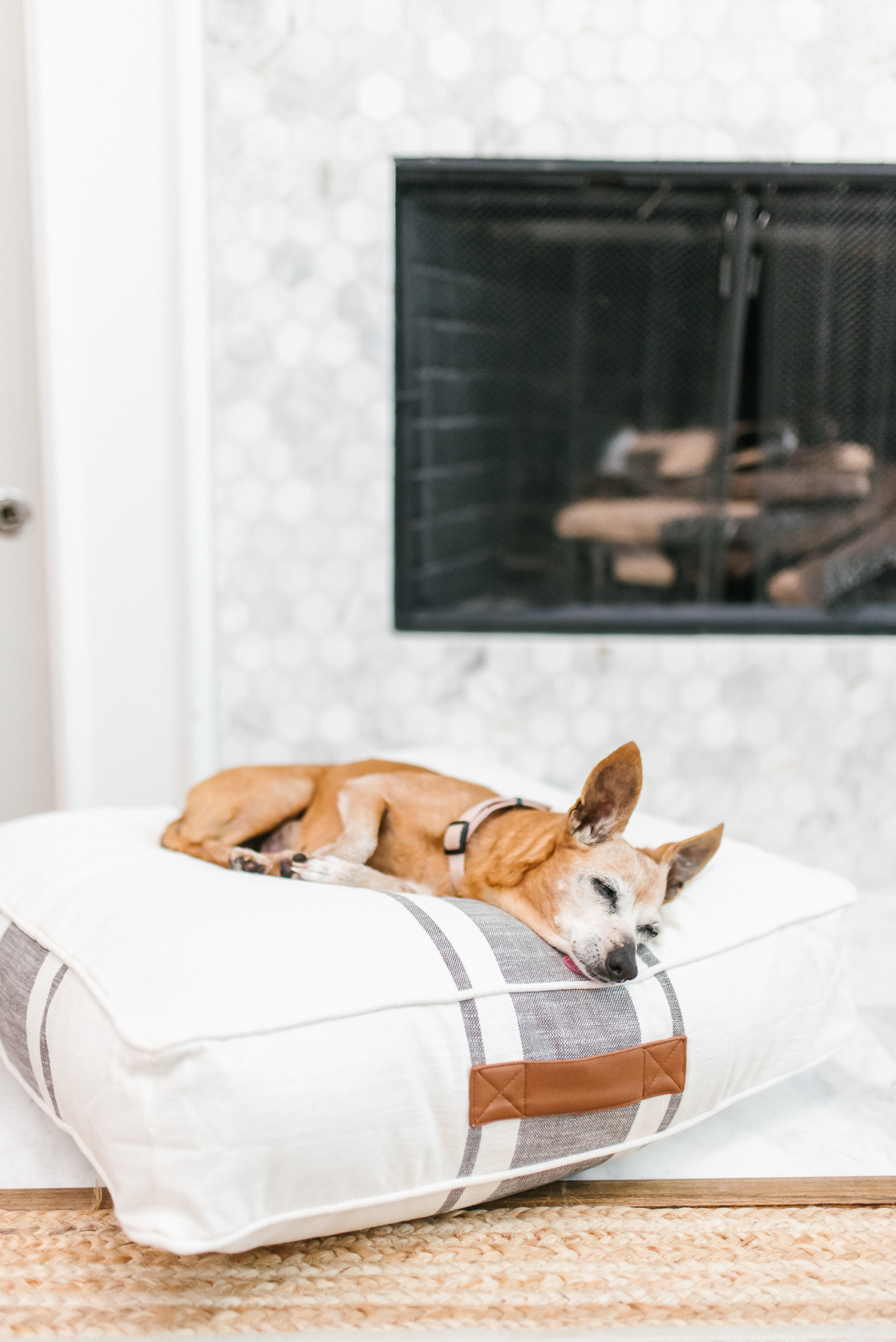 I also love the selection of throw pillows that Walmart has. They had a ton of texture and sizes available. I opted for nuetrals and greys to keep the space feeling light and soothing. The warmth of the creams and tans mixed with the cool of the greys gives this space perfect balance. I think that's why it works so well. It's not all warm or all cool. It's a great balance of both texture and colors.
What's your favorite colors to decorate with?
SHOP WALMART THROW PILLOW FINDS HERE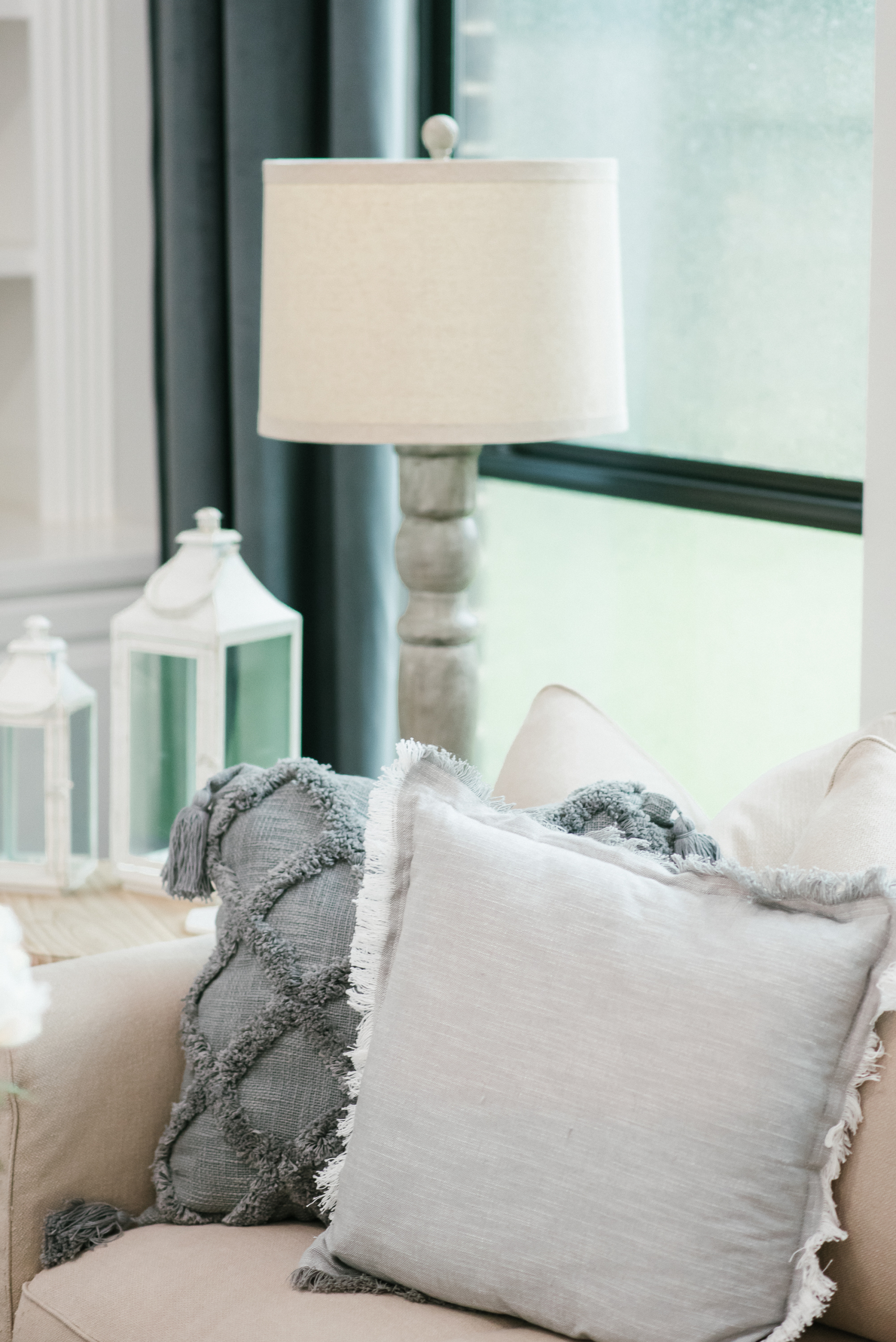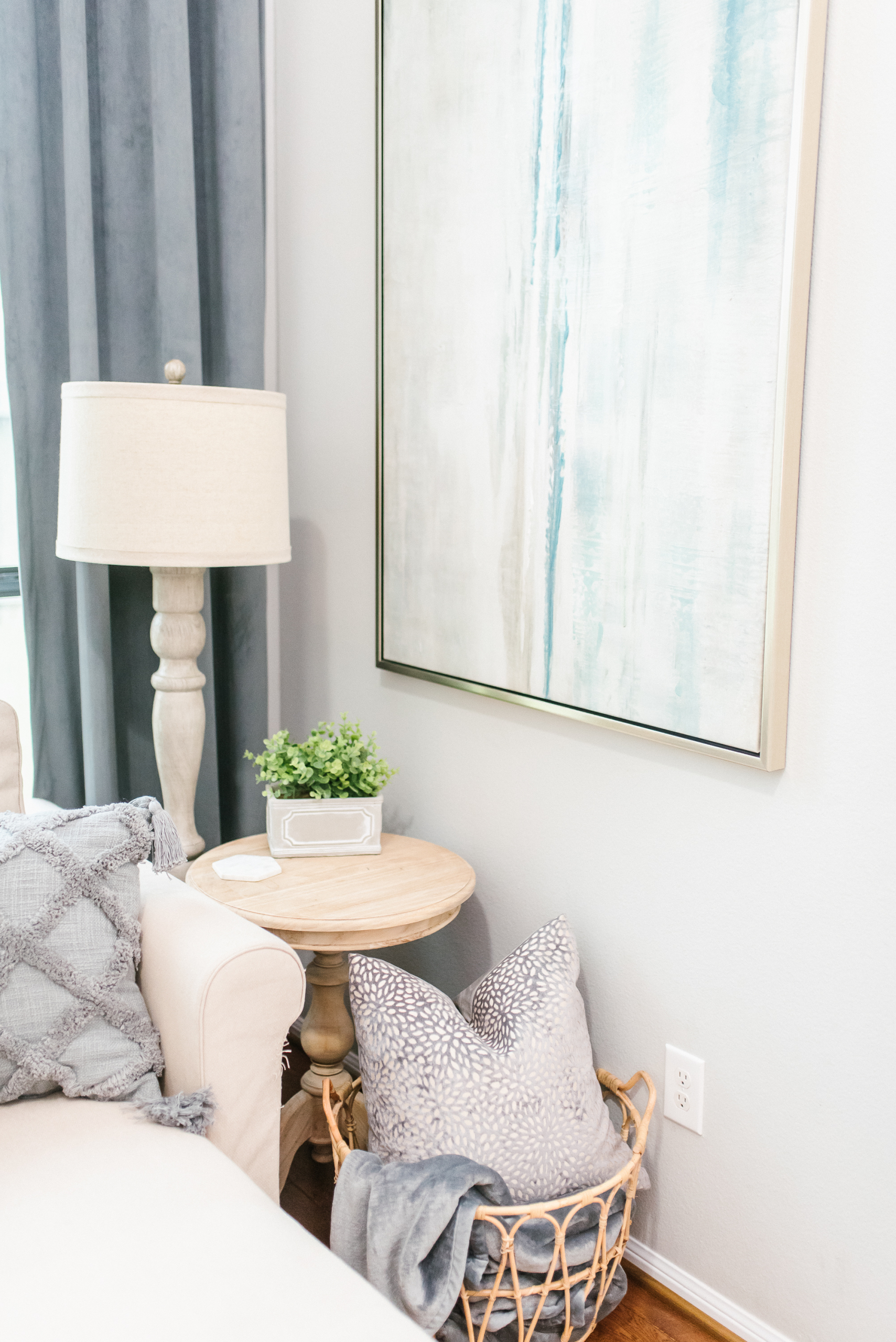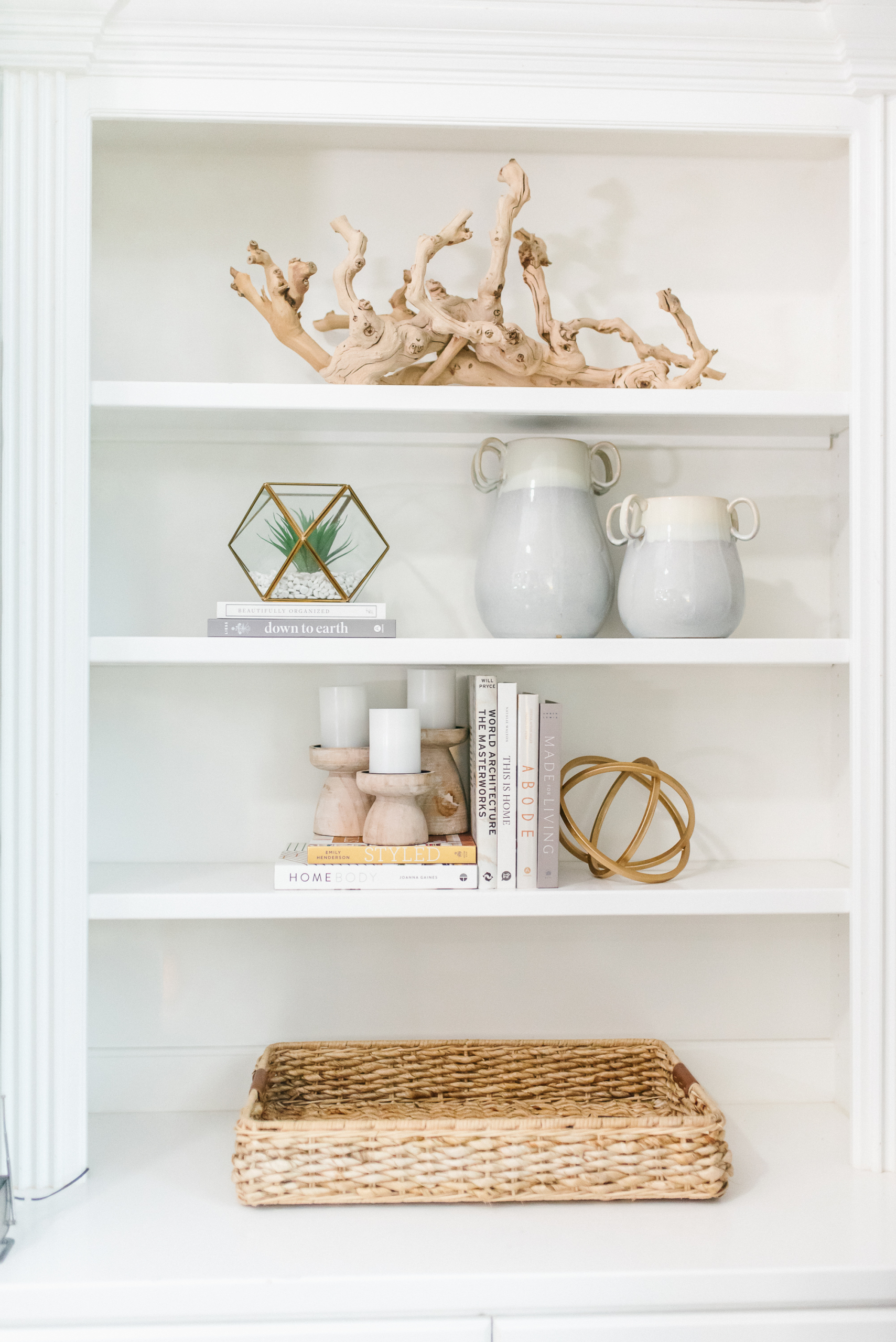 This space turned out perfect. Walmart added the finishing touches that this space needed. Check out their Spring Home Collection here. They've got everything you need to make your home look beautiful inside and out.
Want more Walmart decor finds? Check out the cutest entertaining set here!

Thank you to Walmart for Sponsoring this blog post!
SCROLL + CLICK TO SHOP LIVING ROOM TOUR DECOR