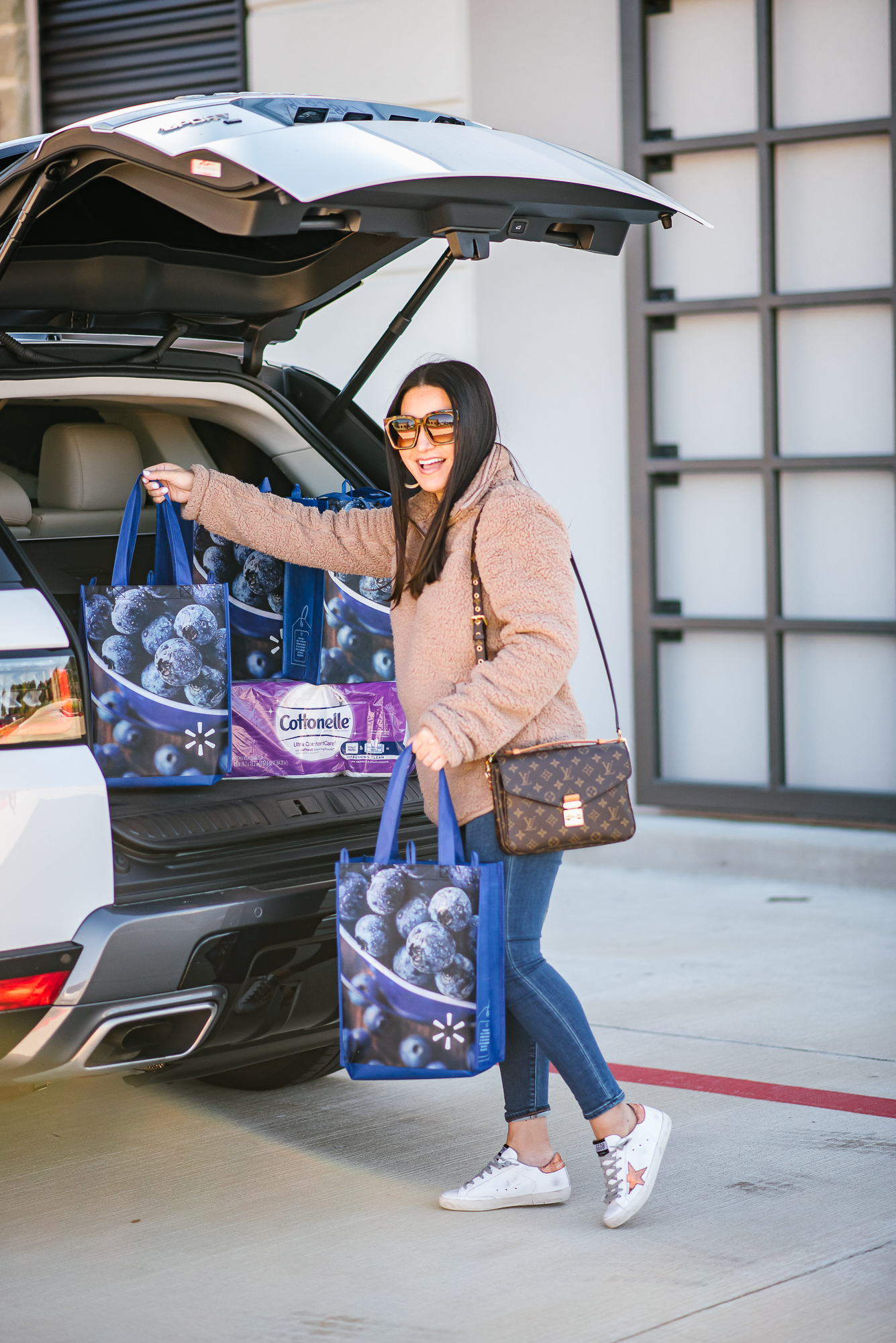 Please tell me you are like me and have zero free time?! I'm always looking for ways to make life a little easier and save time. As a mom, we always have entirely too much on our plate, am I right? I had to share my new little secret, I signed up for Walmart+.

Making Life Easier with Walmart+
I can save money on gas with member prices on fuel, get free unlimited delivery($35 minimum, restrictions apply) and use the mobile scan & go feature if I decide to shop in store. That last one is so convenient. I love that if I decided to go in-store(even though delivery is my favorite)I can be in and out quickly. I've tested it out y'all and it's pretty amazing. My boys enjoyed helping me scan items and it was so easy to check out right from my phone. Whether you prefer delivery or visiting your local Walmart, this membership has you covered and will have you saving time with either option.
Walmart+ Benefits:
Free Unlimited Delivery (Min. $35 order) –  Get almost anything you need from Walmart as soon as same day at the everyday low prices you love. Think how much time this will save for all that Christmas shopping. *Some restrictions apply.
Member Prices on Fuel – Save $.05 per gallon at Walmart, Sam's Club & Murphy fuel stations. These savings really add up.
Mobile Scan & Go – Check out with your phone as you shop in-store. It saves time & it's contact-free. Just scan, pay and be on your way! This might be my favorite feature. Plus, it's something the kiddos can help with.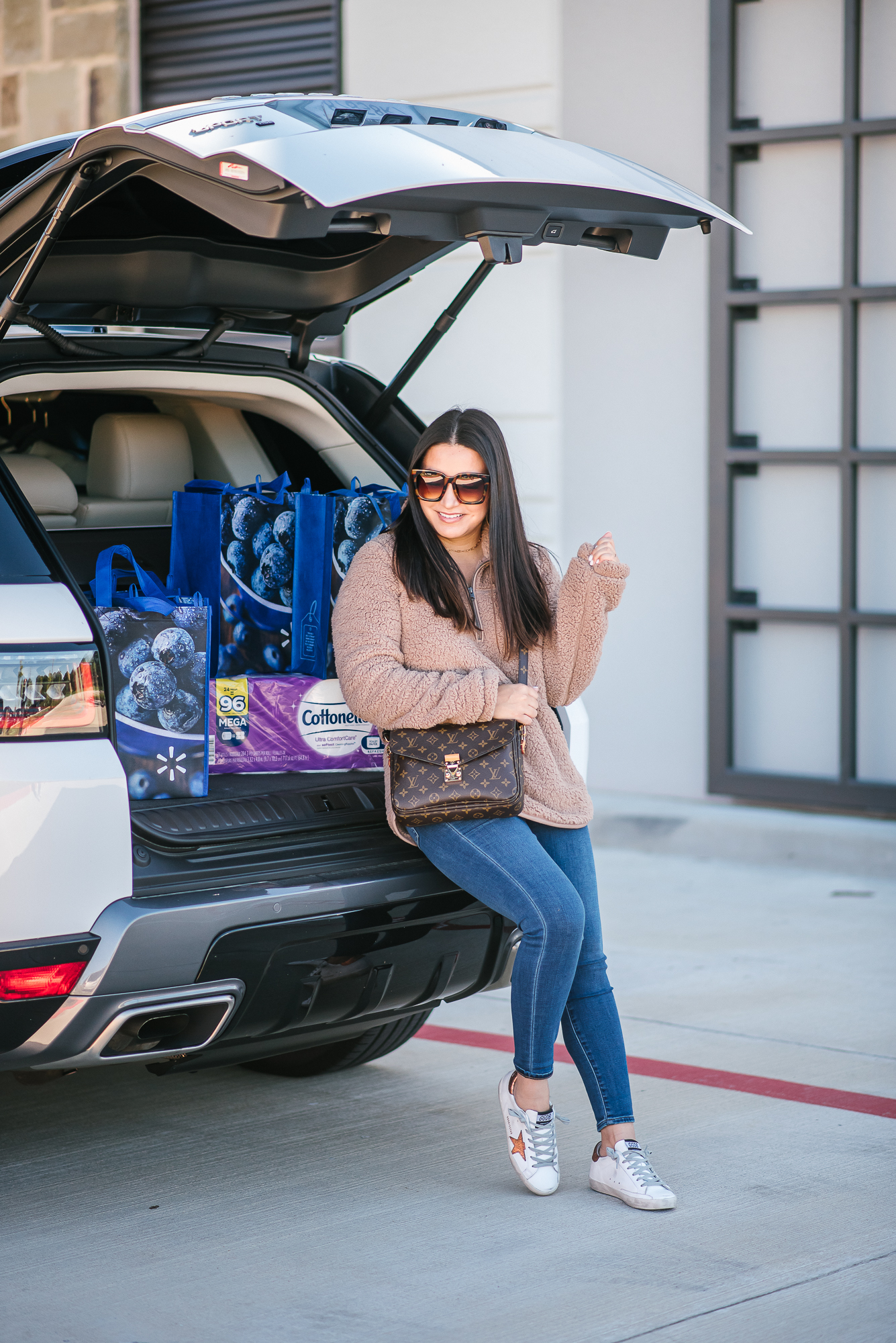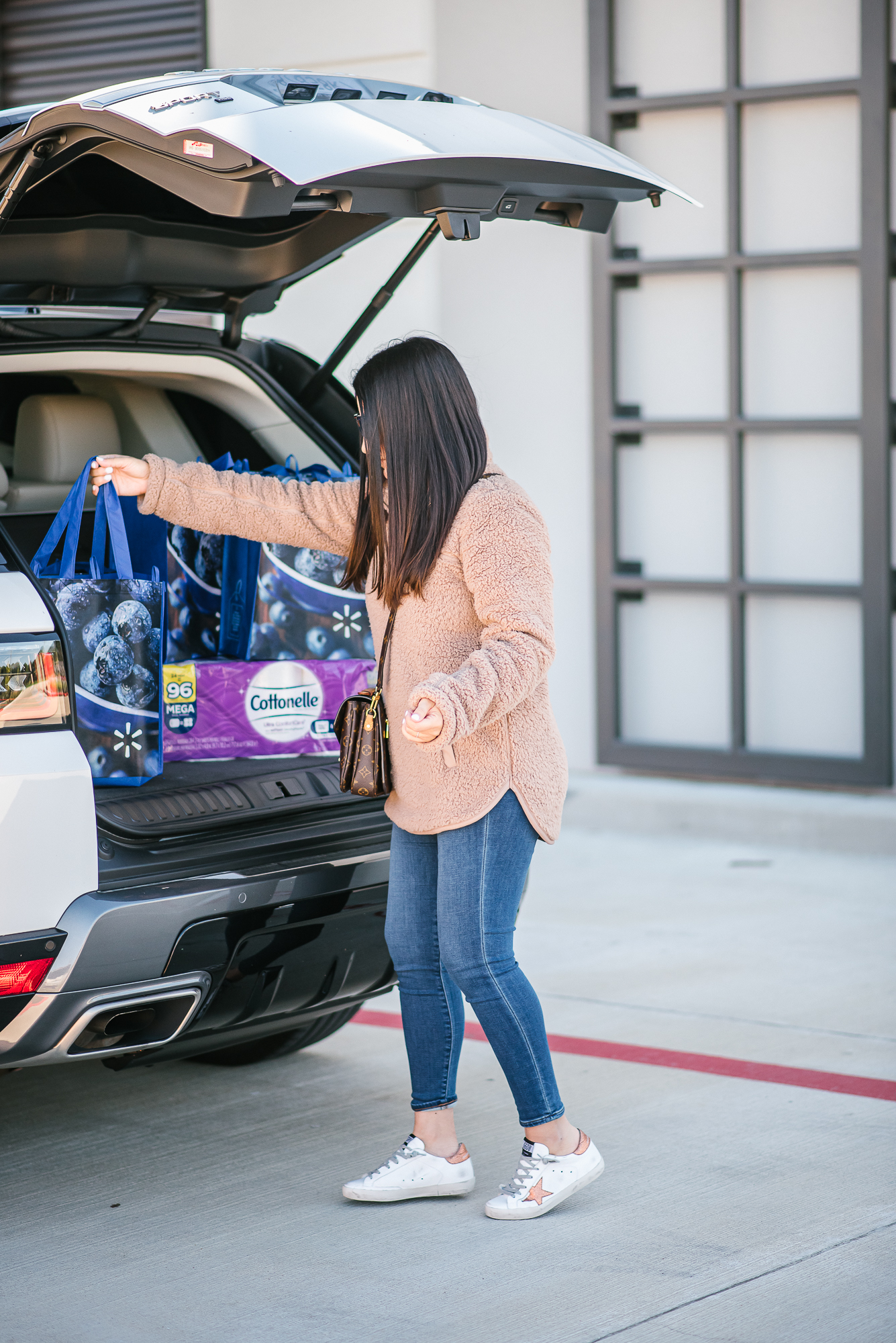 So, which benefit is your favorite? It's the free unlimited delivery($35 minimum, restrictions apply) for me! Check out the Walmart+ benefits in your area and start saving time and money now. Join Walmart+ for $12.95/month or $98/year. That's ONLY $2/week for the annual plan(calculated based on 52 weeks).
Thank you to Walmart for sponsoring today's post. All opinions are my own.
SCROLL + CLICK TO SHOP WALMART FAVORITES