"Snake print is the new leopard print" – Cosmopolitan
Must Have Trend – Snake Print
That's a pretty bold statement considering leopard will never go out of style. Either way, I'll take it. I love adding touches of snake print in shoes and accessories. These strappy sandals are so much fun and still in stock. There is just something about a little animal print and the snake print trend is so modern. I rounded up a few snake print pieces that I think you'll love. If you want to add a little snake print in your life, you have to see some of the things I found.
SNAKE PRINT SHOES YOU'LL LOVE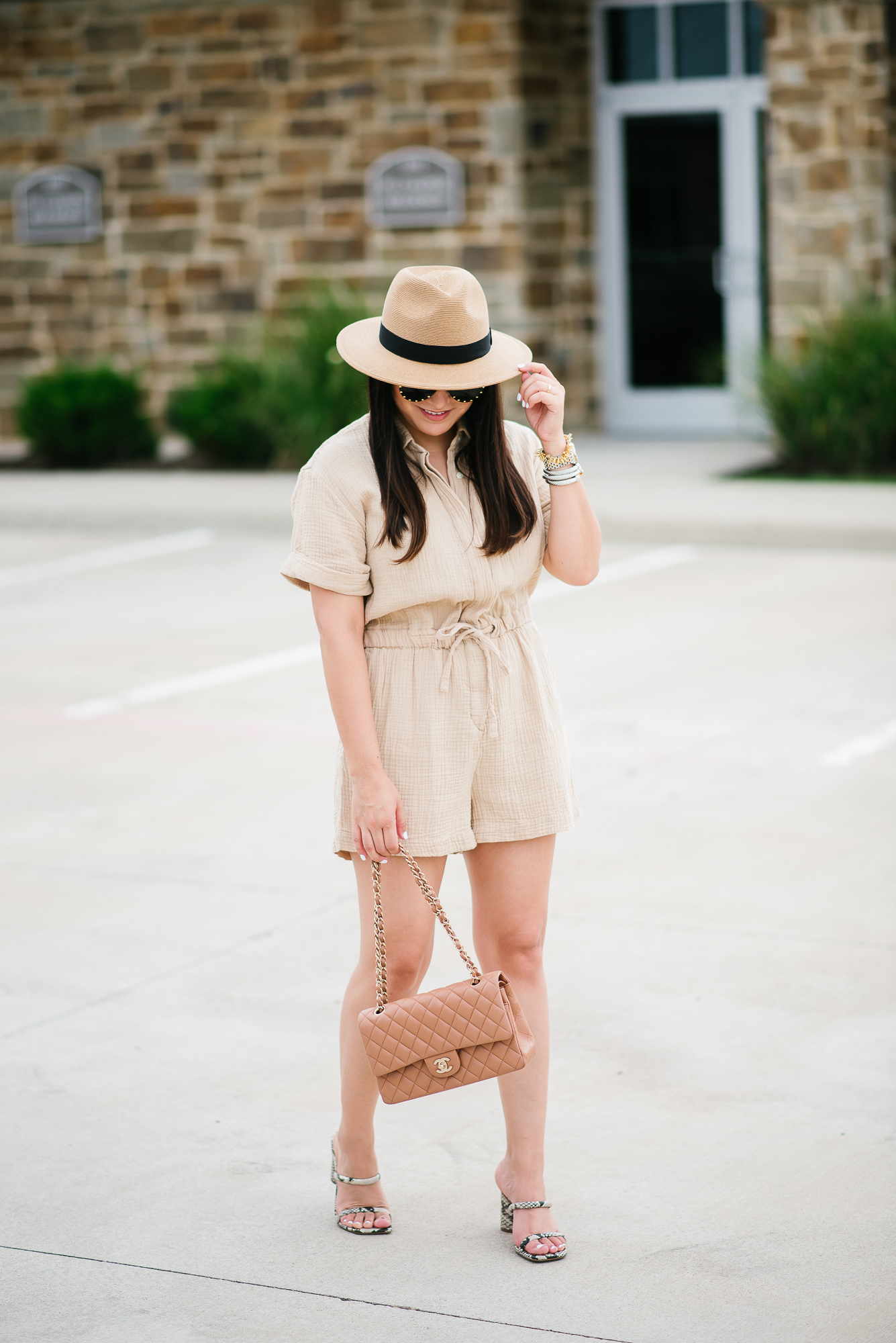 SNAKE PRINT HANDBAGS YOU'LL LOVE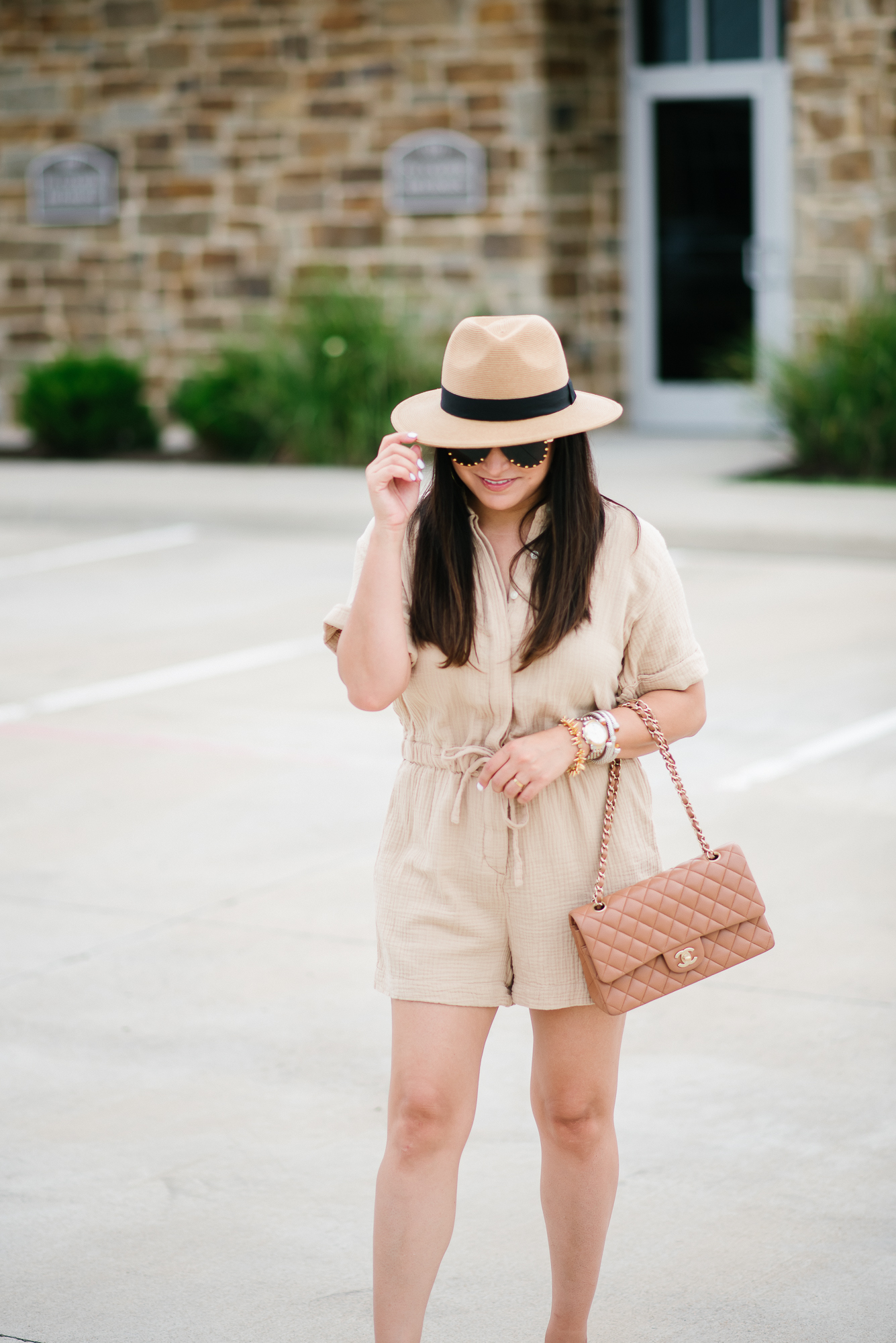 MORE SNAKE PRINT YOU'LL LOVE

OUTFIT DETAILS
Romper – small | Shoes – tts | Hat | Sunglasses | Spike bracelet | Cable Bracelets | Watch | Handbag
So, what's your take on animal print? Do you love it or hate it? I happen to love me some animal print. If you're not a fan but want to try the trend start small. Although I will say, I bought a pair of snake print booties for fall last year and they were my favorite booties all season long. It really is a neutral print! Whether you go big or small a touch of animal print really changes up the vibe of an outfit.
I hope y'all have an amazing week. Another virtual school week for us over here, but I think the boys are finally getting the hang of it. We started a little late this morning…oops, but it's Monday, does that really count?! HAHA!
Check out more snake print options below! Are you loving snake print as much as I am??
SCROLL + CLICK TO SHOP OUTFIT + SNAKE PRINT