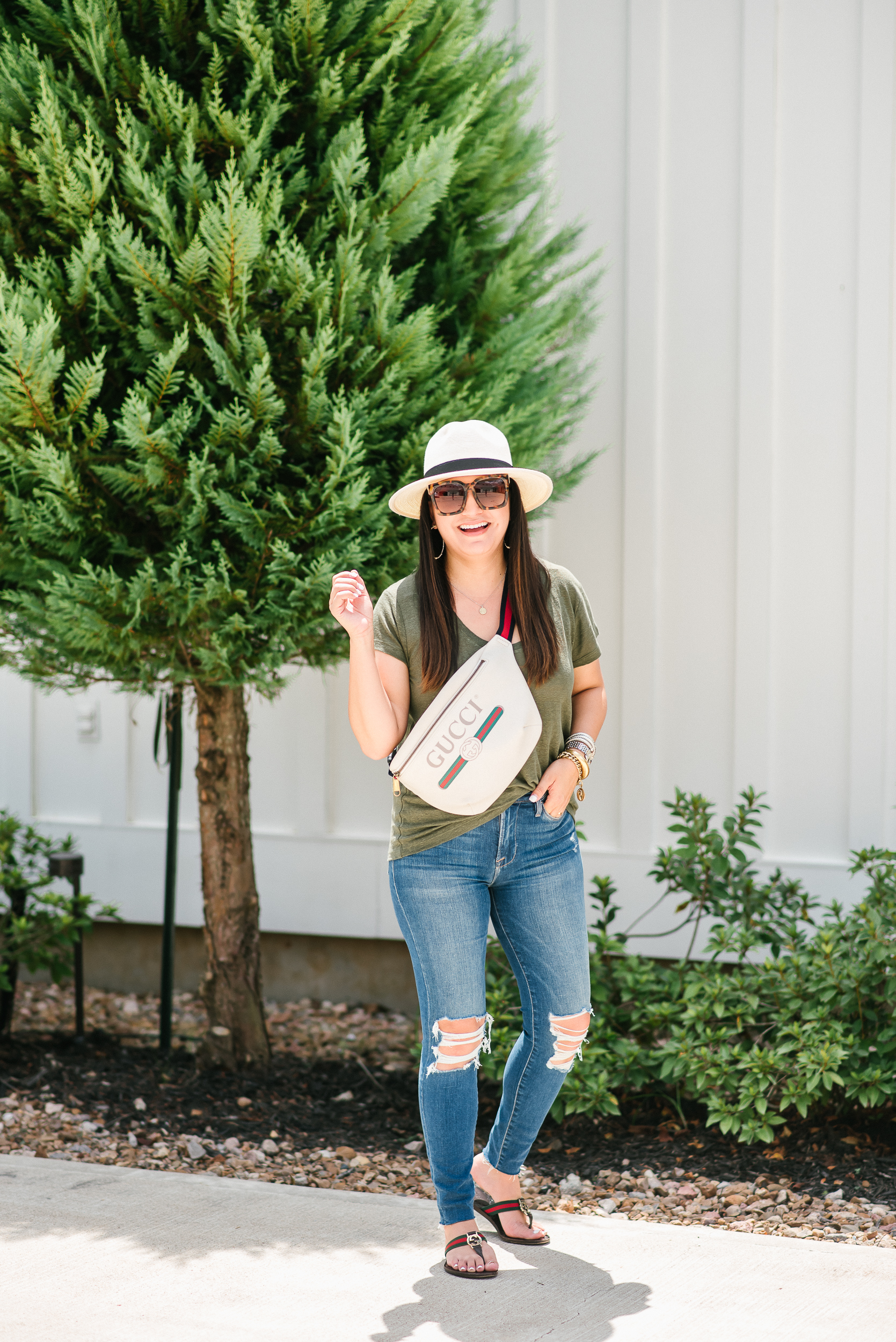 Let's chat accessories y'all! I've rounded up 5 accessories that I am loving now and I think you are going to love them all. When it comes to putting together an outfit, accessories are a must. They really do make or break the outfit!
5 Accessories I am Loving Now
I don't think it's a secret how much I am loving this straw fedora hat. I now have 3 colors(brown, beige and white(shown)). They are so comfortable to wear and they are adjustable. To be honest, I don't typically look good in hat. They just don't look good on me but this one is SUPER flattering. If you struggle to find a hat that works you need to try this one. They offer free returns, so to be honest there isn't any risk. Oh, and it's super affordable too!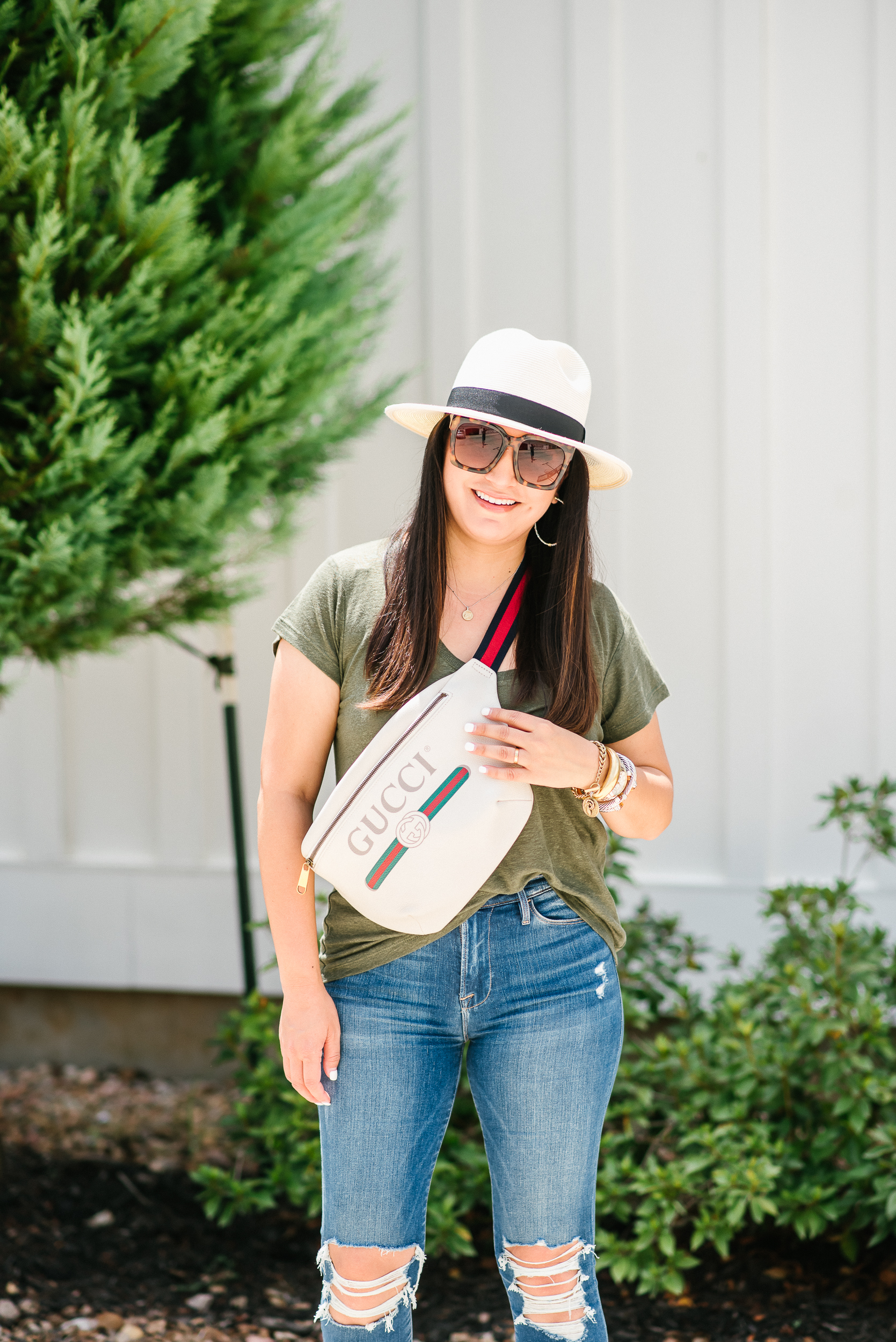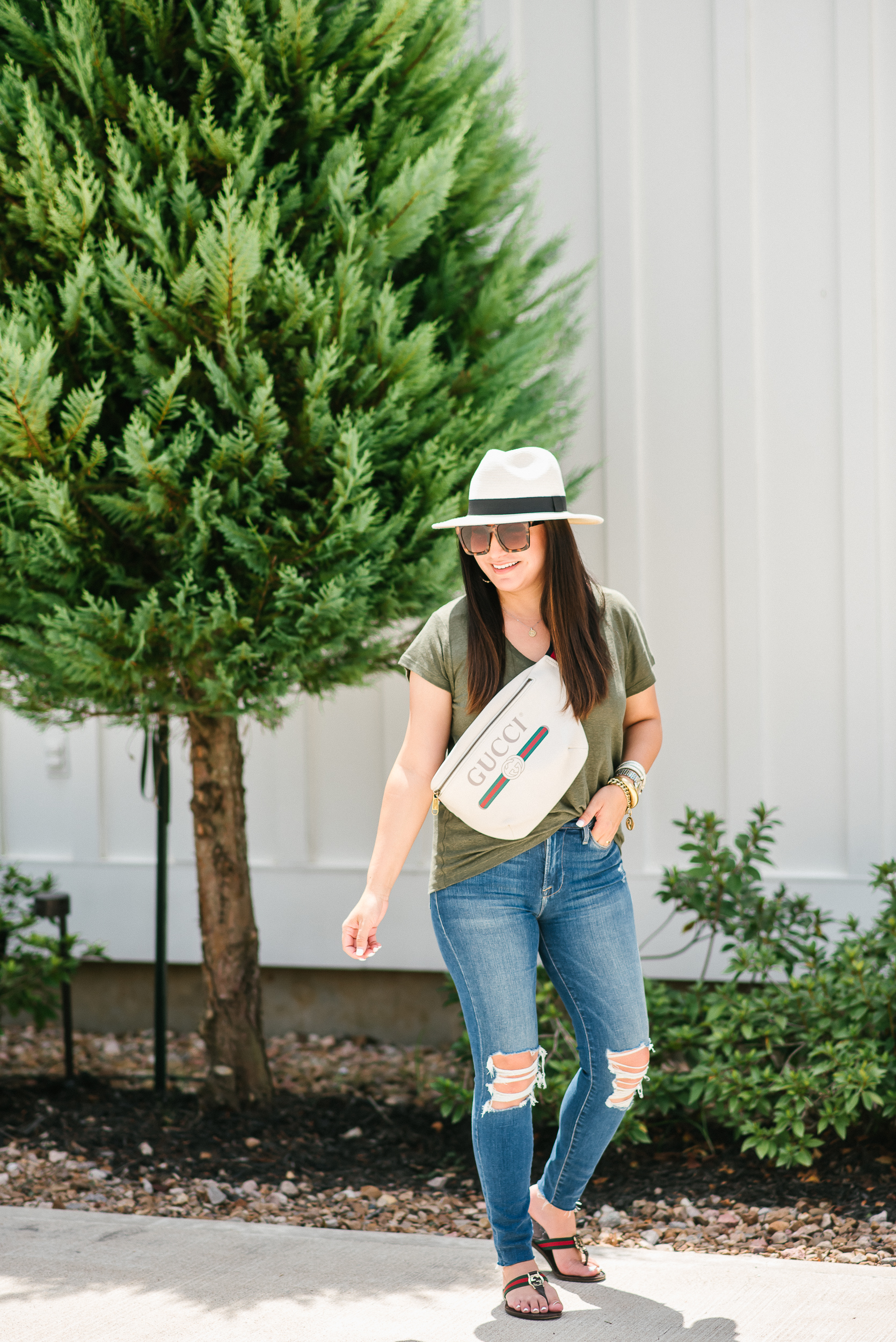 I love me some sunnies, just check out my IG feed. I don't leave the house without a pair BUT that doesn't mean I like them all. I'm super picky when it comes to sunnies. They need to be cute, flattering and comfortable(I tend to get headaches). Not only are these the cutest oversized sunnies ever but I can literally wear them all day long without any issues. Keep in mind they are VERY oversized, but I love that. They are perfect for those no makeup days too, when you want to cover up a little. Oh, and they are UNDER $15!!!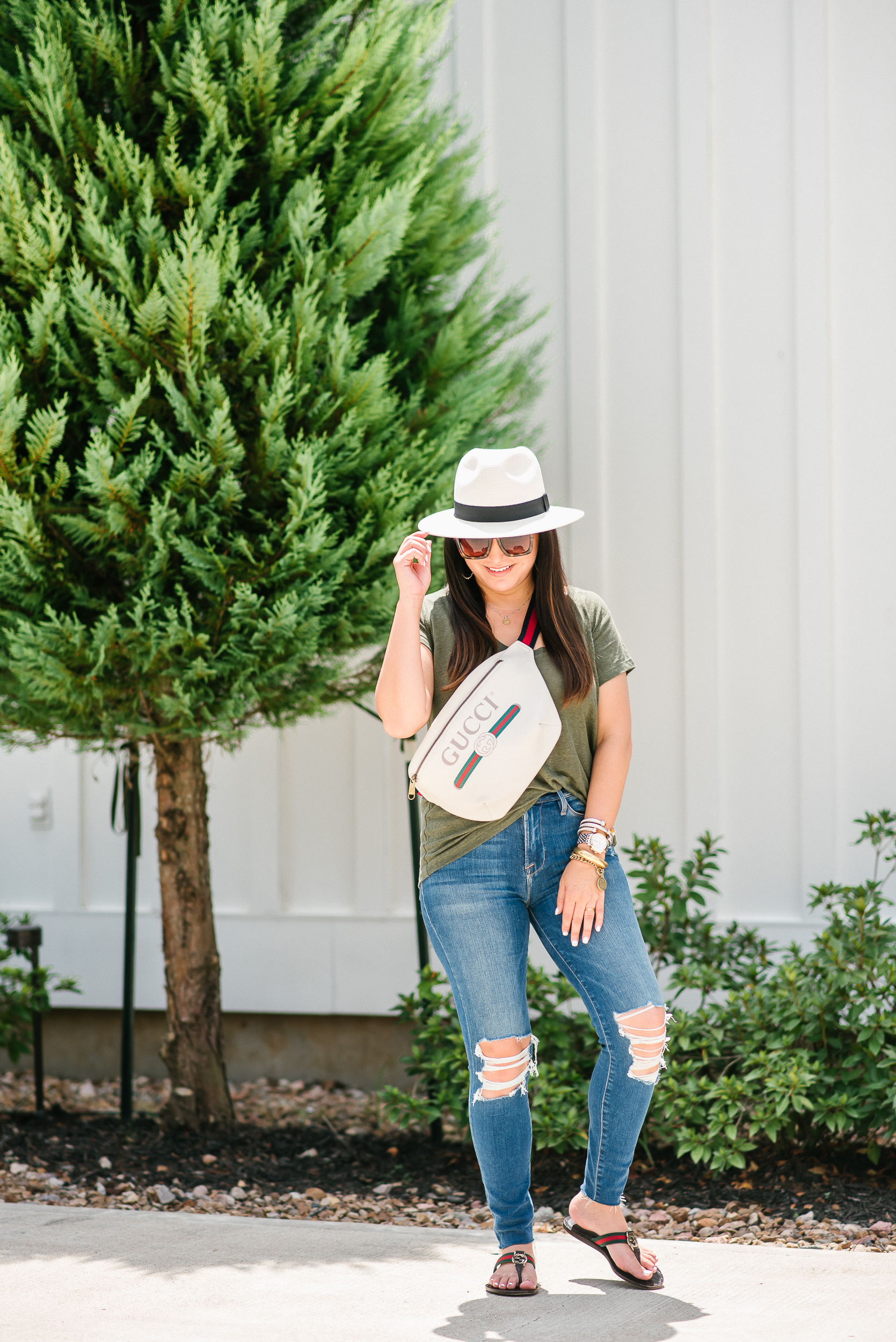 There is something about coin jewelry, I just love it and I recently ordered this coin necklace and I've worn it basically everyday since. I love the antique vibe and it's two tone! It's perfect alone or layered with some of your other favorites. I also ordered this coin bracelet and love it too!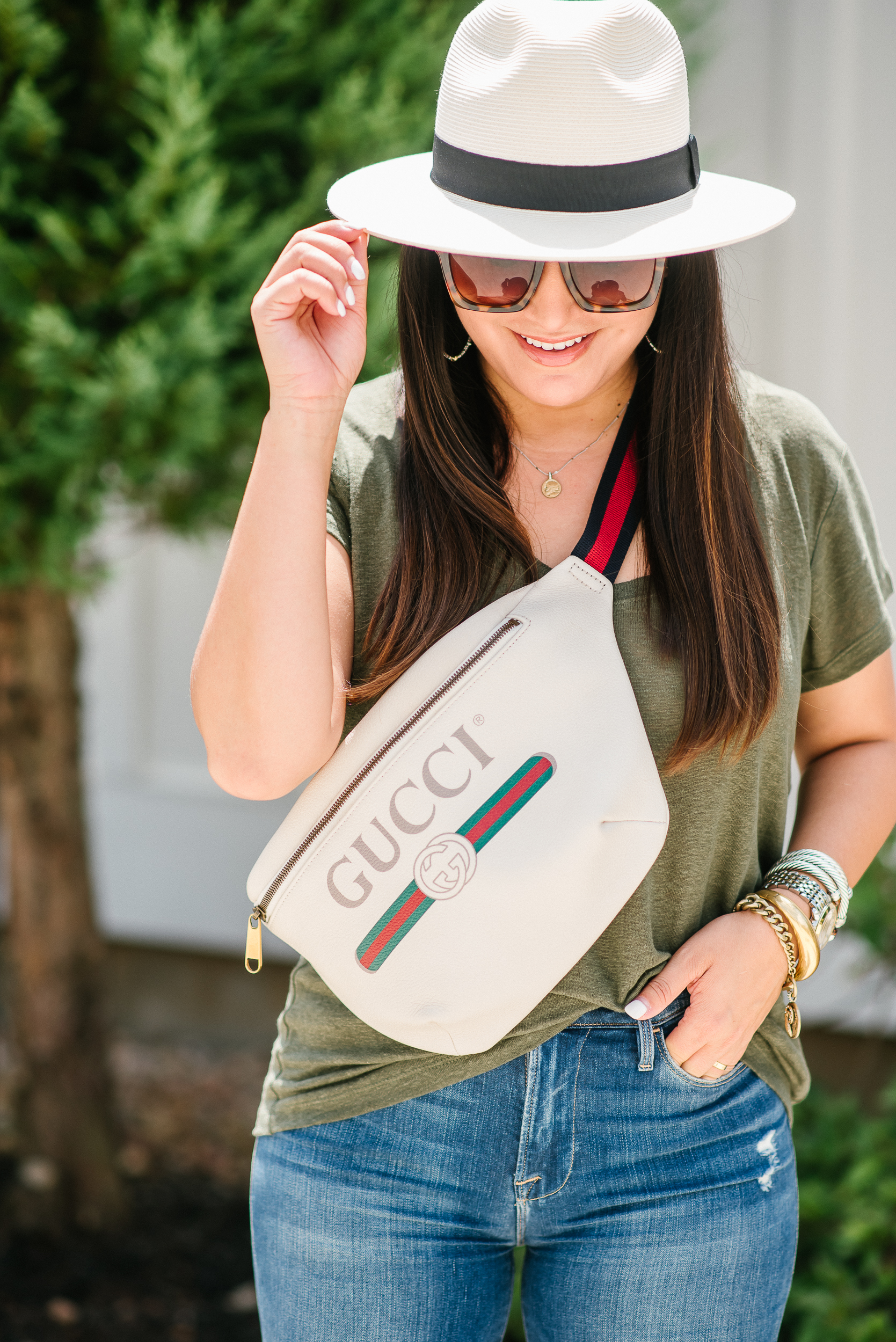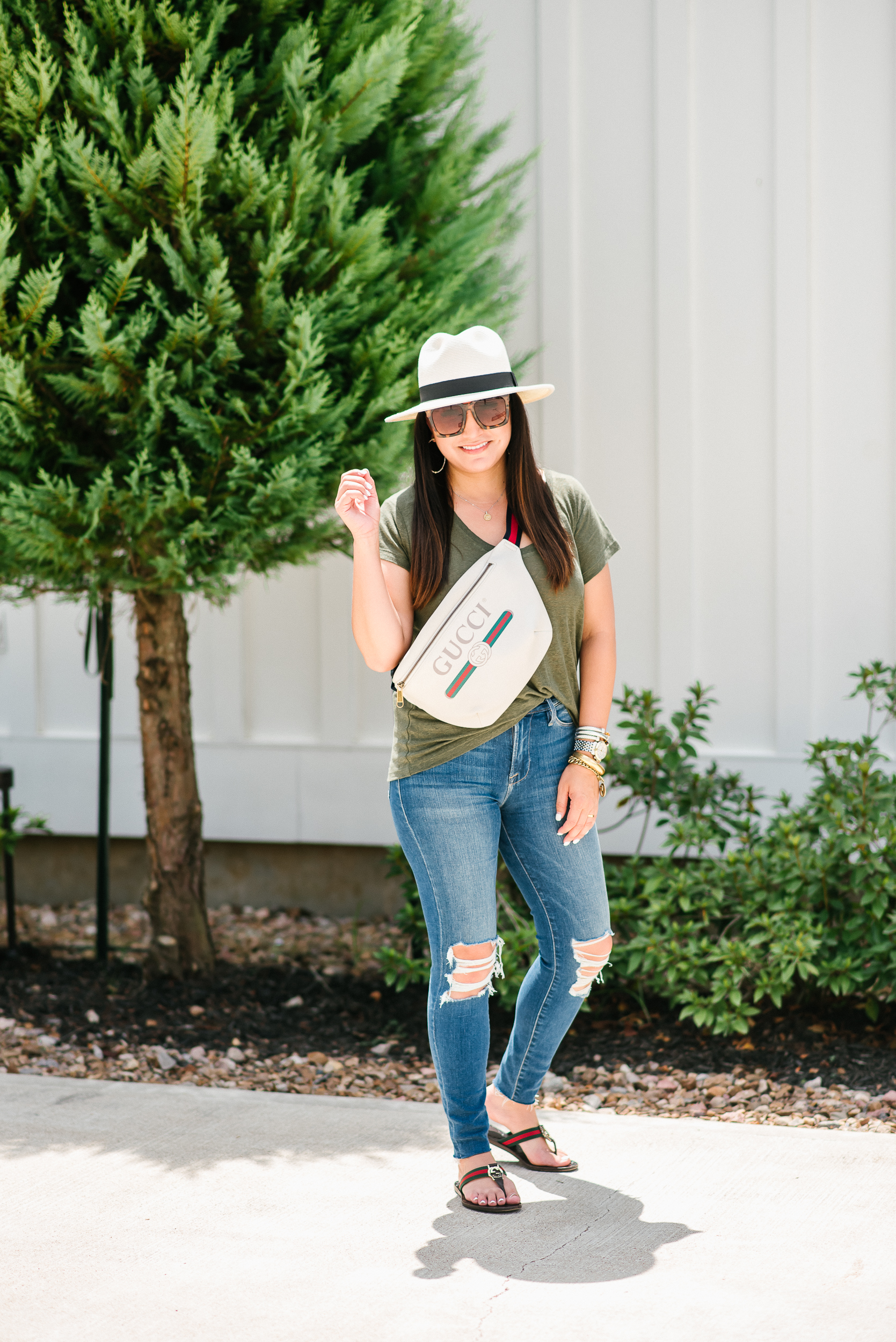 If you watched my recently FALL TRENDS YouTube video, you know that chunky jewelry is on trend this season and this chunky bangle bracelet is a new favorite. It's super lightweight but makes a statement without being gaudy. I love it layered in with my normal go to stack.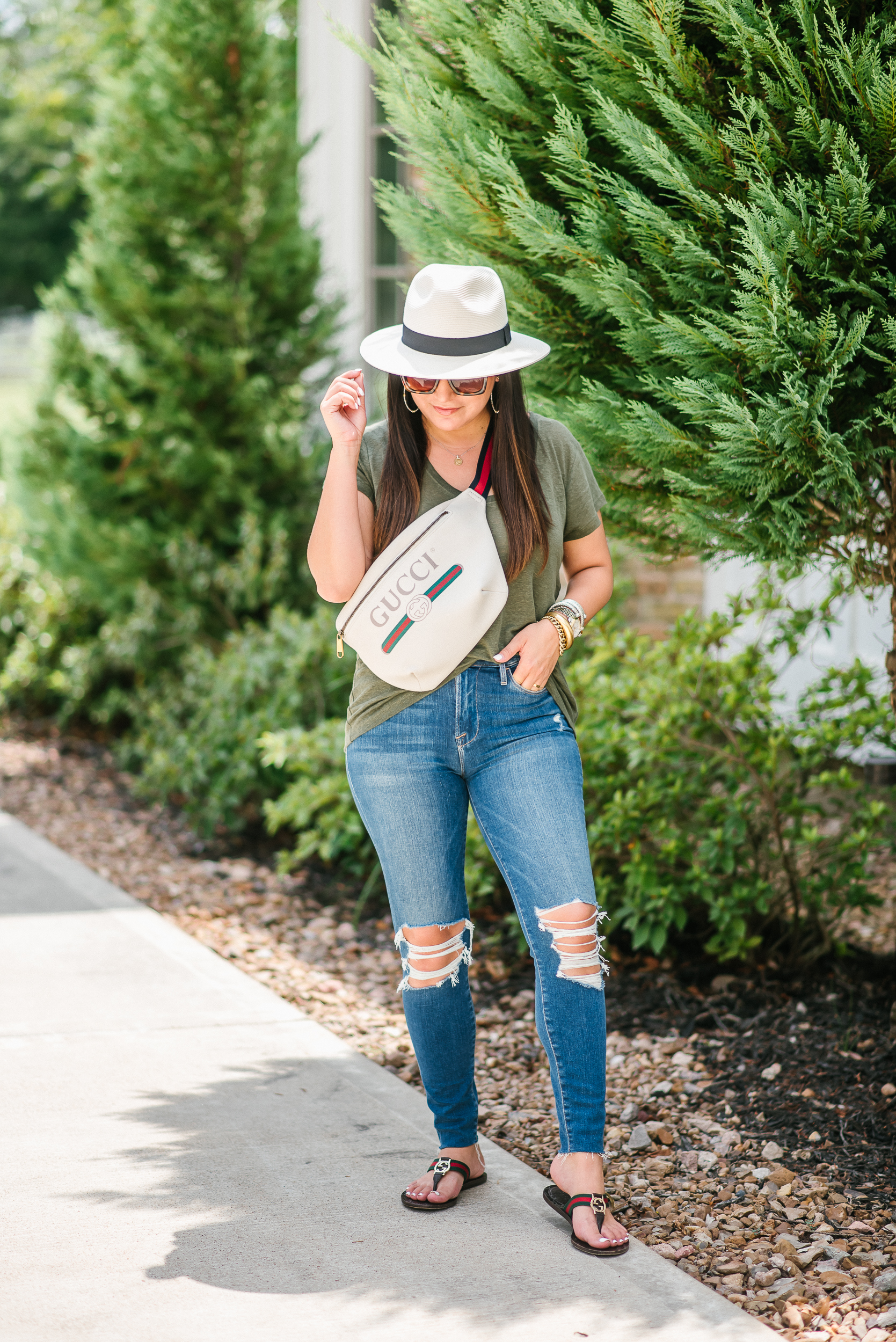 I fell hard for the Gucci Belt Bag, so much so that I ended up ordering this bumbag too. I love how practical this bag style is, whether you buy a luxury version or not. It also instantly makes your outfit look that much cooler. This style can dress down a casual look or make a super causal look way more stylish. Check out some other bumbag options below.
SCROLL + CLICK TO SHOP OUTFIT DETAILS