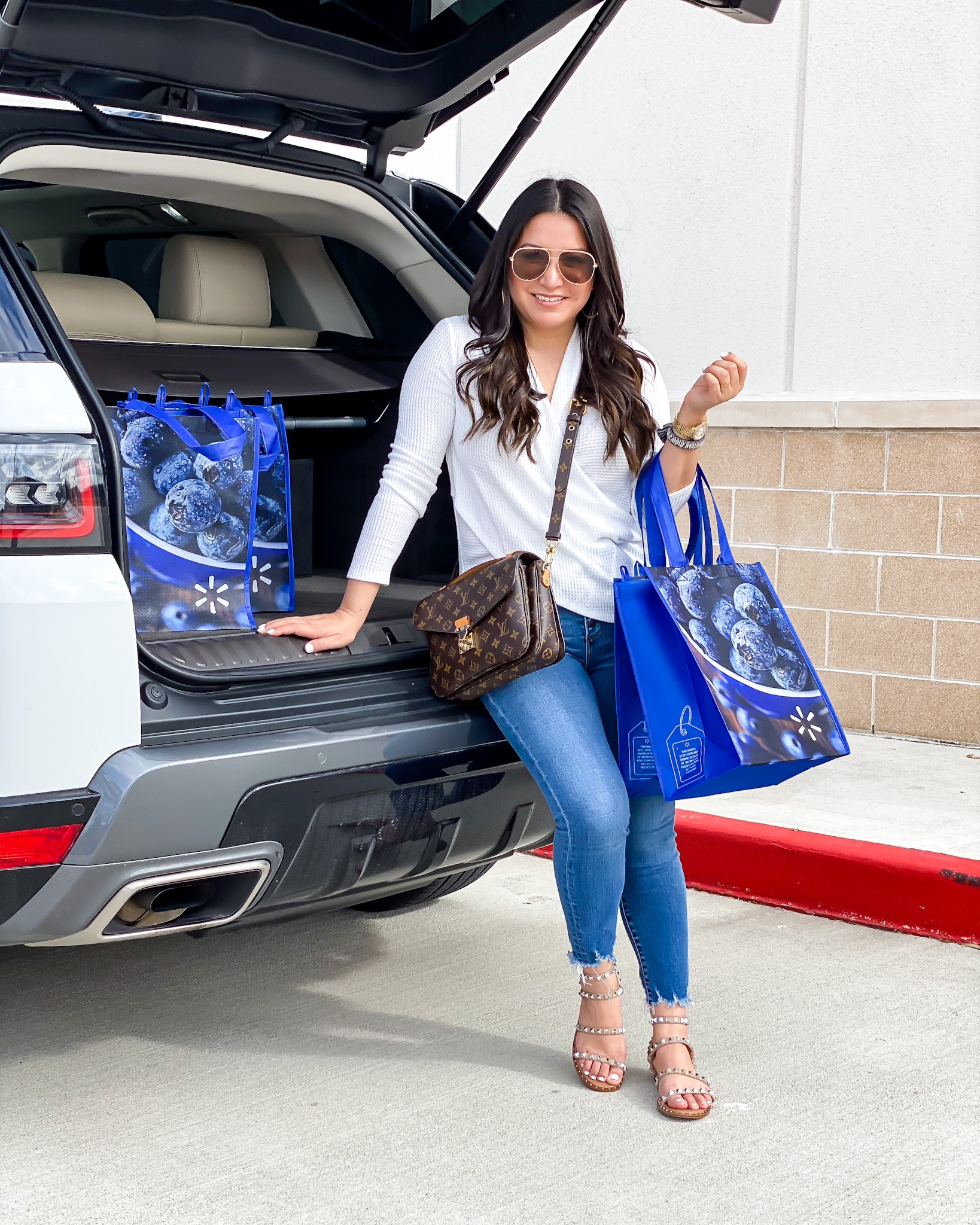 I've gone to the grocery store more in the last two weeks than I usually do in an entire month. If you haven't heard, things were a little crazy here in Texas last week. We lost power for 3.5 days during a snow storm, well snow storm by Texas standards. We had no heat, no internet and very limited phone services. All the things that we typically rely on daily failed us, but you know who didn't….our local Walmart. They were open and stayed stocked, which made it easy to run up to get the things we needed.
You don't realize how easy we take our basic essentials for granted until they are taken away from you. Having a membership like Walmart+ made it easy to get in and out of my local Walmart quickly and save a little on gas to fill up the cars just in case. To say we've gotten our money's worth on our Walmart+ membership is an understatement.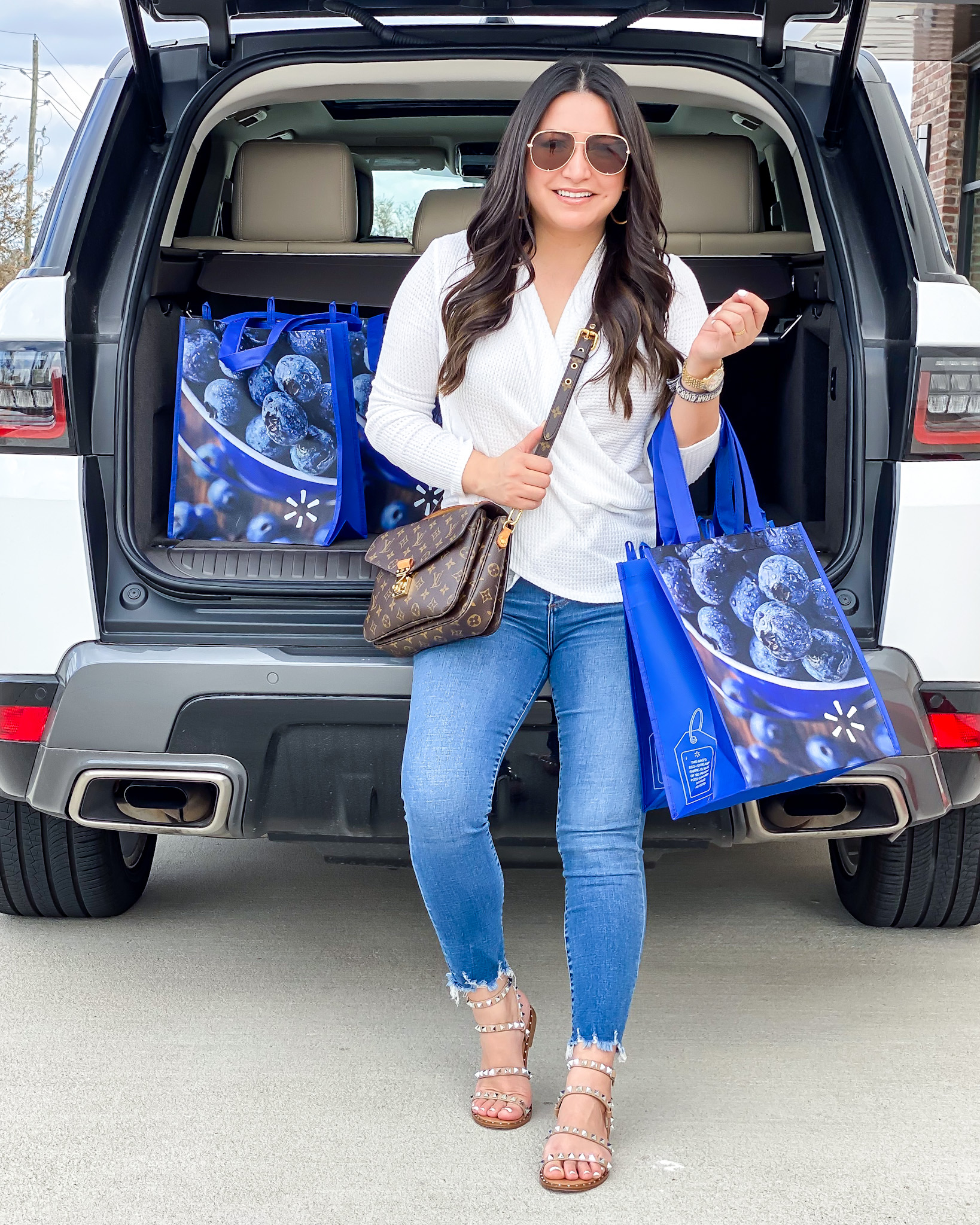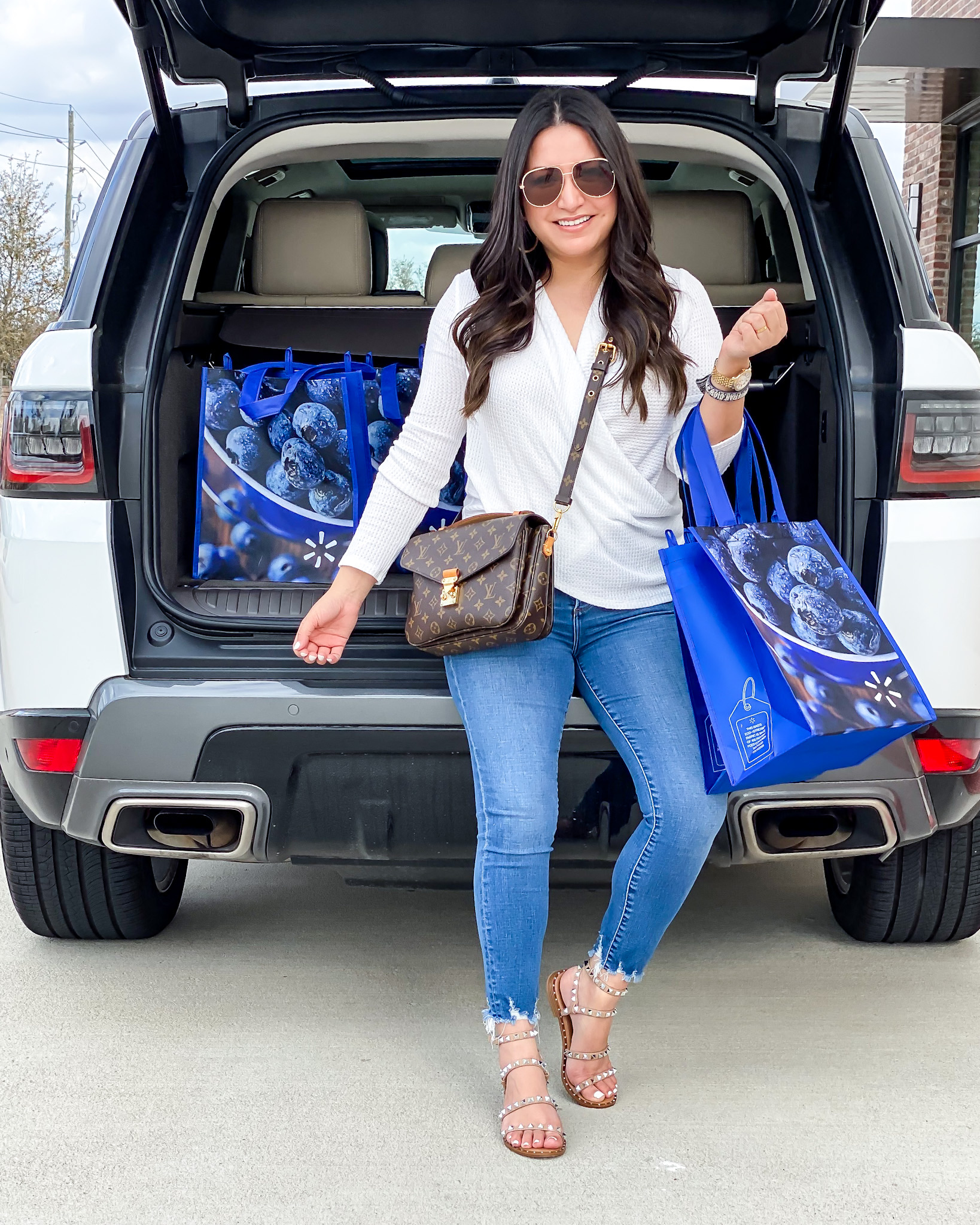 Free Delivery From Your Store (Min. $35 order, restrictions apply) –  This benefit is perfect if you're looking to just cut your time in your local Walmart. You can basically get almost anything you need from Walmart as soon as same day at the everyday low prices you love.
Member Prices on Fuel – You can save 5¢ per gallon at Walmart & Murphy fuel stations. I get gas once a week and these savings really add up.
Mobile Scan & Go – And my FAVORITE benefit! You can literally check out using your phone as you shop in-store. We pack my reusable bags as we shop(the boys love to help), then just pay and are on your way! It's also contact free, which is perfect right now!
Free Shipping, no order minimum– Who doesn't love free shipping! Free Shipping, no order minimum(excludes freight & Marketplace items) with next-day and two-day shipping options.
SIGN UP FOR WALMART+ HERE
Sign up here and check out the Walmart+ benefits in your area to start saving time and money now. Join Walmart+ for $12.95/month or $98/year. That's ONLY $2/week for the annual plan(calculated based on 52 weeks).
I have to admit, as a family we were not prepared for last week. So, we decided to order a ton of emergency essentials and put together an emergency kit in case something like this ever happens again. Check out all the essentials I ordered from Walmart below. Yes, we already have some of these on hand but this kit will be dedicated for emergencies only.

I also just have to give a big ole' thank you to Walmart to being there for us last week. Thank you for keeping your shelves stocked and staying open when we needed things we weren't prepared to need.
Thank you to Walmart for sponsoring this post.