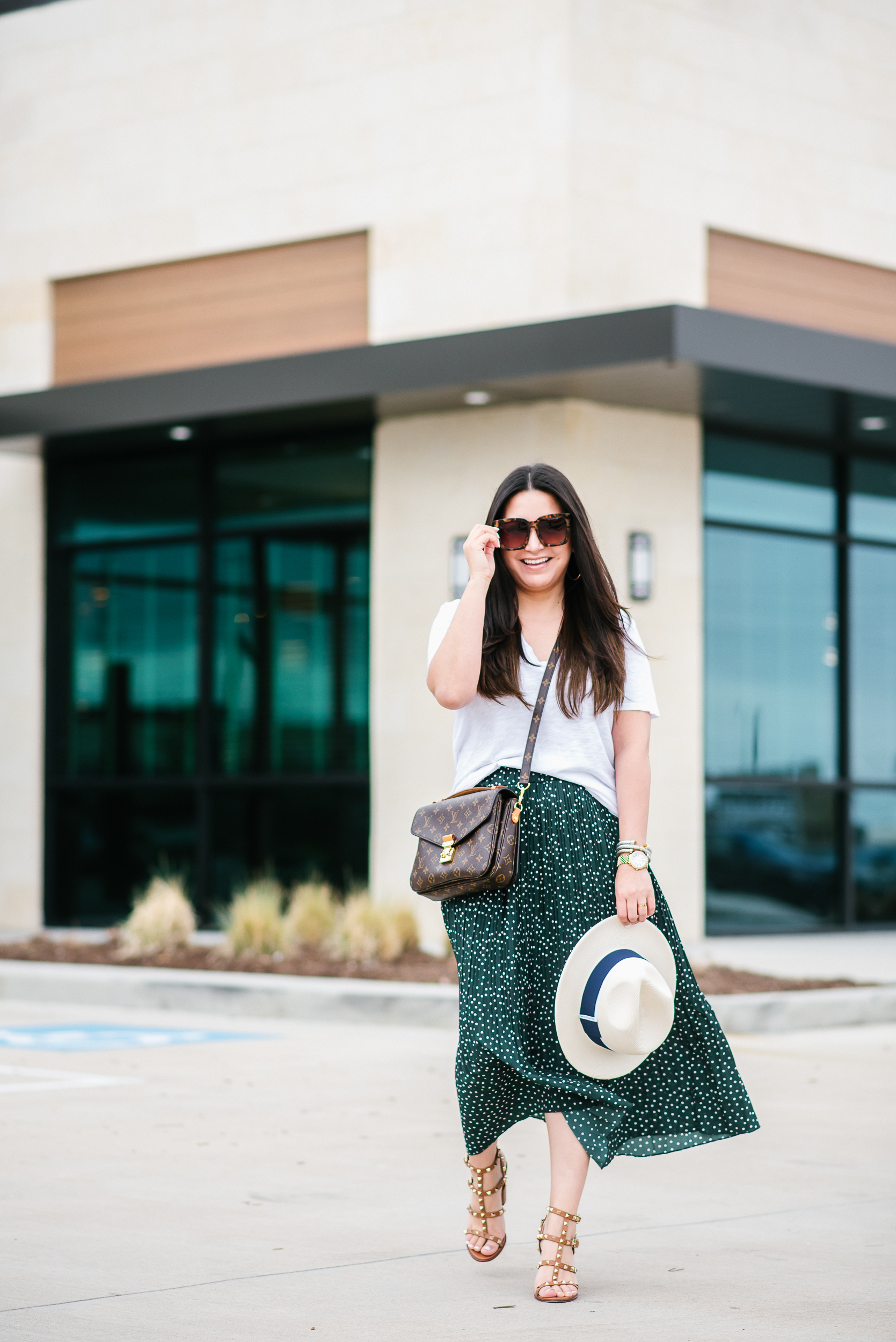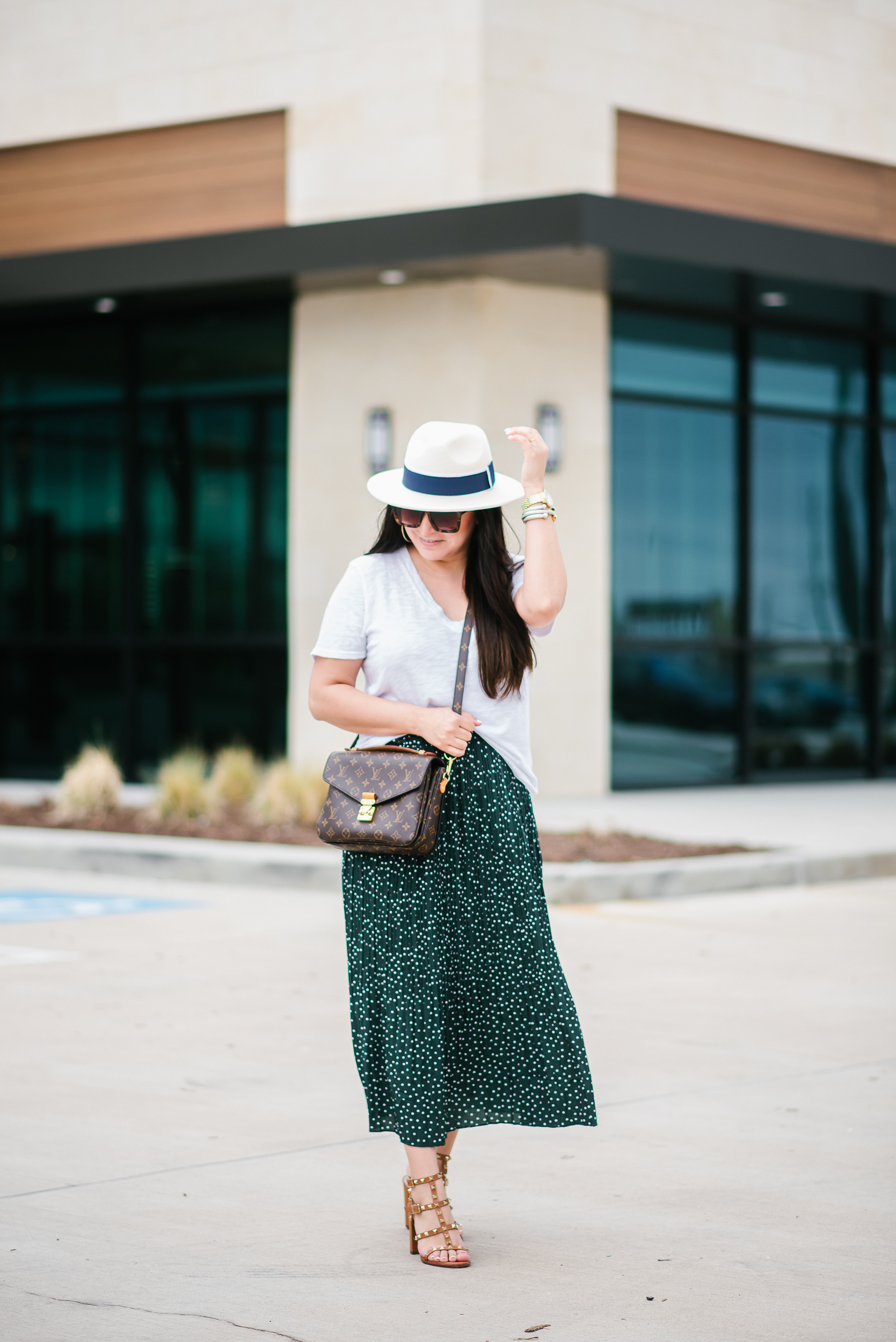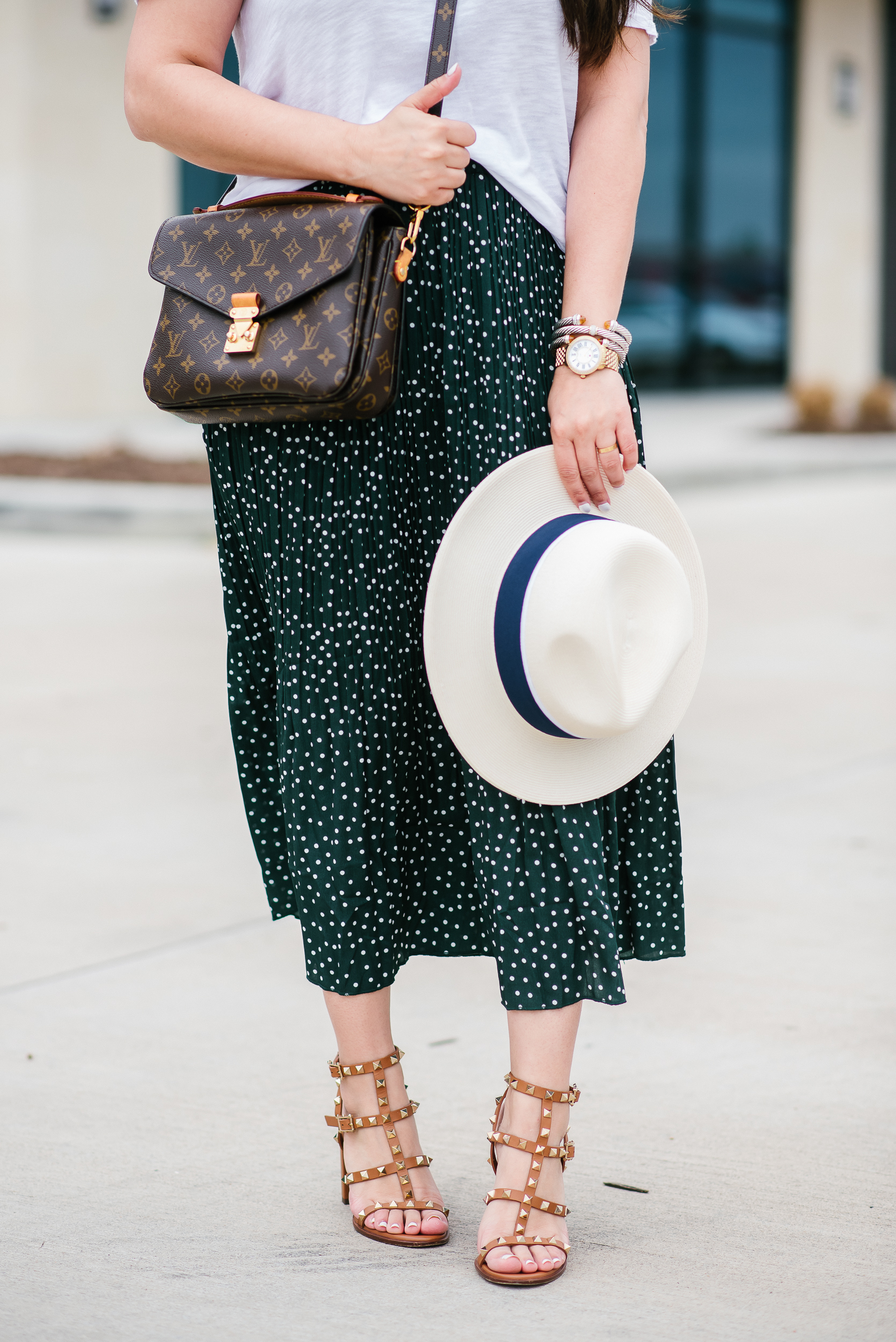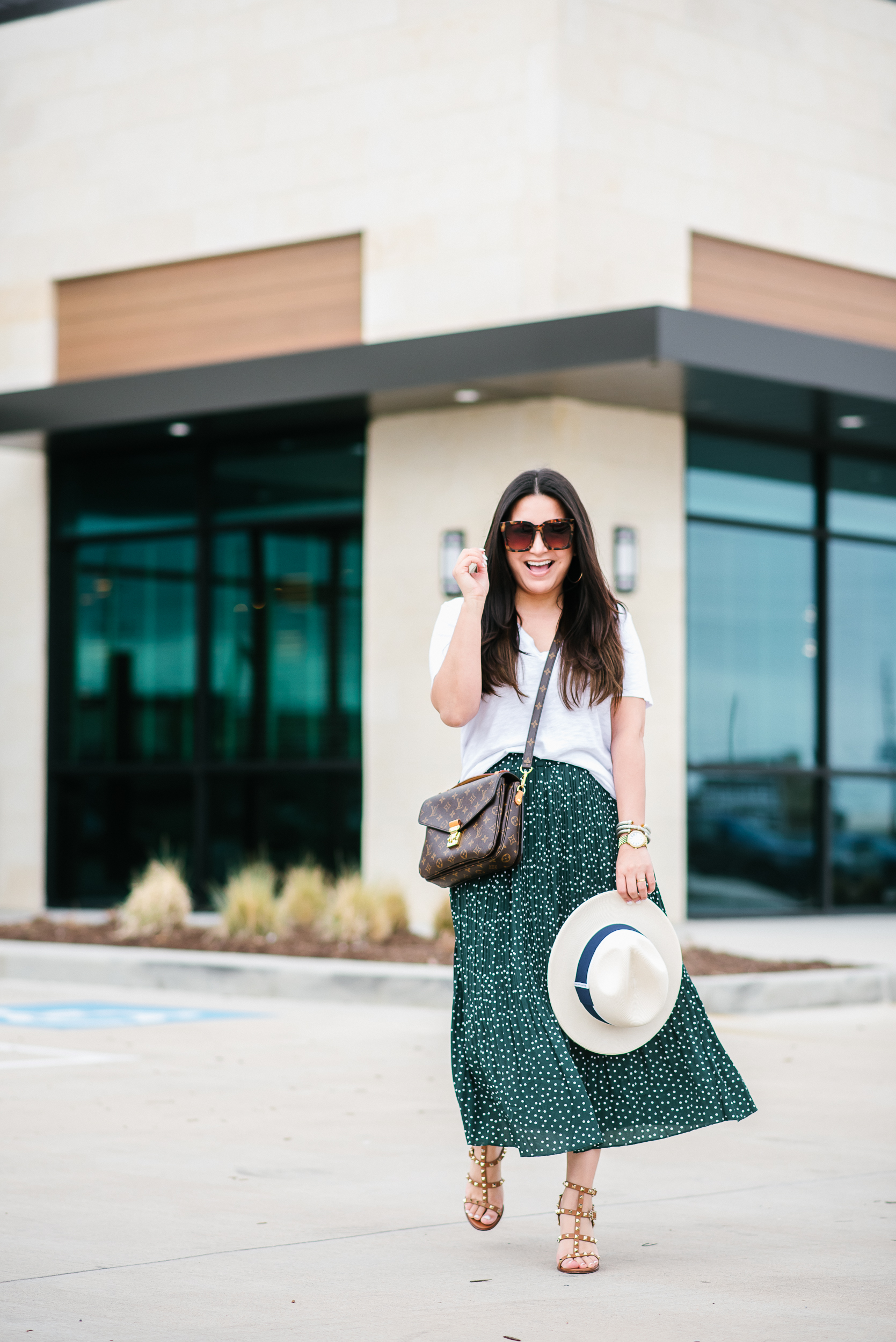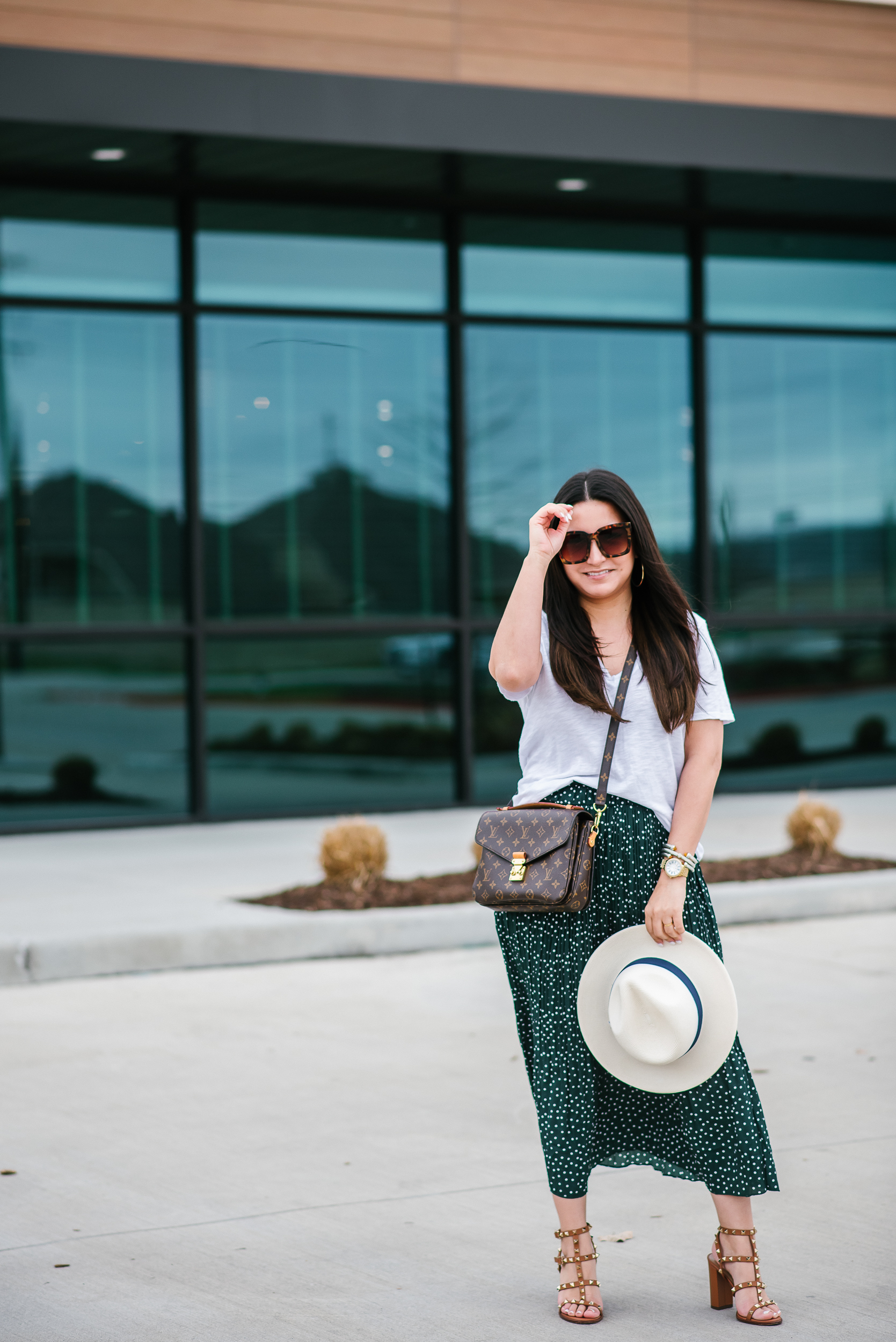 I don't typically like maxi skirts on me. They just don't usually work for my body frame/type but I love this one. It's so comfortable and actually really flattering. Bonus, it's a steal and one of my favorite Amazon finds recently. It comes in a ton of colors but this green was calling my name. I could see this styled so many different ways too. Think blazer and booties for transitioning into fall. It really is such a versatile piece.

I also have been so ready to wear my new hat. I've said it 1000 times, I can't typically pull off a hat but this one just works. I have it in 5 different colors now. Yes, it's the same one I've been wearing the last two seasons. I had to have it with the blue band. I have mine in a medium and then adjust it down a little. It fits perfectly.
Are you a maxi skirt lover? I have always loved the look but wasn't sure I could pull them off. I am glad I found one that works. I might have to order another color. Which color should I get next?
OUTFIT DETAILS
Tee – small | Skirt – small | Hat | Sunglasses | Shoes – tts | Bracelets | Watch(similar) | Earrings | Handbag

SCROLL + CLICK TO SHOP OUTFIT DETAILS