Who is ready for another week of best sellers? Also, is it me or do weekends seem to fly by so fast?! It's already Sunday. Luckily the boys have tomorrow off too, so we get a little extra QT. We are still in our jammies having car races….boy mom stuff…haha!! I could honestly stay here all day. I am trying to decide if I want to go get groceries today or just wait for tomorrow. What are you up to today?
BEST SELLERS OF THE WEEK

I fell in love with these platform sneakers online so I had to order them. They do come in a few colors but I thought this was the perfect neutral. I love that they have a little height to them. I went tts and they fit perfectly.
It's one of my favorite things to find closet essentials that I love and this basic tee is a new must have for me. It's cotton, so they wash and dry well. I they fit great and are super flattering. I'd go up to a medium for a little looser fit. I will be stocking up on this one!
Speaking of closet essentials a blazer is another must have IMO. I loved the longer length and looser relaxed fit of this oversized blazer. It's a modern take on a closet basic. I ordered a small and it fits perfect. See it styled here.
These are seriously the BEST no show socks EVER!! I wear them with sneakers and booties year round. I don't have issues with them sliding off or moving throughout the day. They fit like a glove. They do have a few other color options if you prefer, but you need to give these a try if you are looking for some good no show socks.
I am pretty sure I have an addiction to joggers, I could wear them daily. These are one of my all time favs lounge joggers. They are super comfy, aren't too thick and fit great. I have them in smalls and mediums and like them both for different things. The smalls(tts) are perfect for lounging or styling and the mediums are the best for lounging. A little loose is always a good idea when lounging around the house.
CLICK TO SHOP BEST SELLERS OF THE WEEK

---
POSTS OF THE WEEK:
CLICK PHOTO TO SHOP DETAILS
---
VIDEOS OF THE WEEK:
CLICK THUMBNAIL TO WATCH VIDEO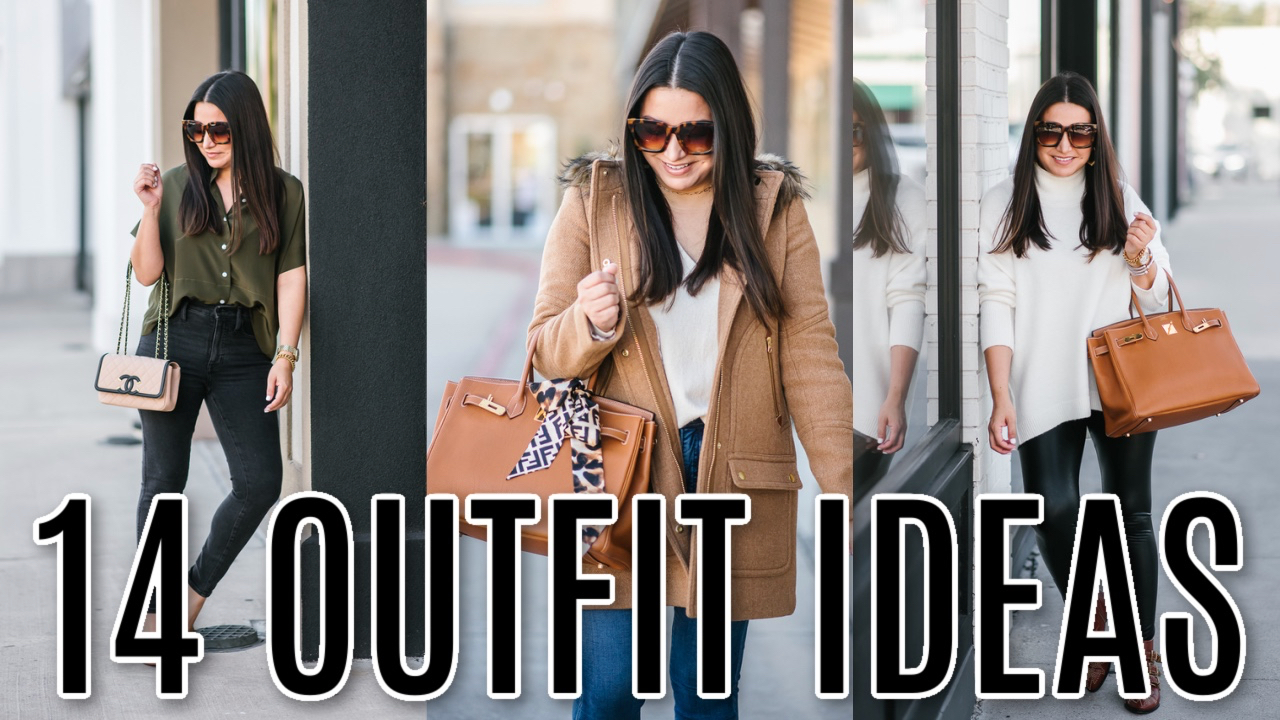 ---
RECENT PURCHASES:
SCROLL THROUGH + CLICK TO SHOP RECENTLY PURCHASES

---
SALES YOU NEED TO KNOW ABOUT:
NORDSTROM – lots of stuff on clearance, ends 1/18 – Shop NORDSTROM sale here
EXPRESS – 40-50% off everything – Shop EXPRESS sale here
COLLEEN ROTHSCHILD – 25% off everything with code 7YEARS – Shop COLLEEN ROTHSCHILD sale here
KENDRA SCOTT – 2 for $80 Bundle – Shop KENDRA SCOTT sale here
CLICK TO SHOP BEST SELLERS OF THE WEEK