I am loving how the best sellers of the week are giving me all the neutral vibes. We've got a couple of repeats, but I love when that happens. This tunic is a closet must have and these pumps have been a favorite of mine for years. Check out the rest of the best sellers below.
BEST SELLERS OF THE WEEK

CLICK PINK TEXT TO SHOP
Perfume Discovery Set
I am pretty sure this perfume set made the list last week. Perfume has been a hot topic and I am loving it. This set is perfect if you are wanting to try out the Le Labo brand. Just a warning, they are VERY small but it's a pricey line and this is a much better start if you aren't sure which one to buy. These are their 4 classic scents and best sellers from Le Labo, so I think you will find one that you love. I really liked 3 of the 4 so I am glad I decided to buy this set.
Studded sandals are another hot topic this year. If you don't have a pair for Spring and Summer you need them. These are one of my favs, especially for the price. They give off designer vibes for sure. I went tts and they fit great. I also have them in clear but the tan is more comfortable.
Loving this new Givenchy bag y'all. The color is so much fun and I love that it can be carried handheld or crossbody. The silhouette is so classic too. I added the small size to my wishlist, but I am glad I started with this size for sure.
Literally my all time favorite nude heels! I love me some nude heels but if I had to only keep one, it would be these. The color is perfect, they are very sexy and wearable for shorter periods of time. If you walk a lot, these will not work…lol. But, you can wear them if you sit at a desk most of the day or out for dinner.
Another repeat from last week and another all time favorite of mine is this tunic top. It's the perfect closet basic for year round. It's long enough to wear with leggings but also looks so cute with a front tuck. I have it in several colors. The fit is super flattering and it runs tts. If you haven't snagged this one yet, you should. You will reach for it often.
CLICK TO SHOP BEST SELLERS OF THE WEEK

---
POSTS OF THE WEEK:
CLICK PHOTO TO SHOP DETAILS
---
VIDEOS OF THE WEEK:
CLICK THUMBNAIL TO WATCH VIDEO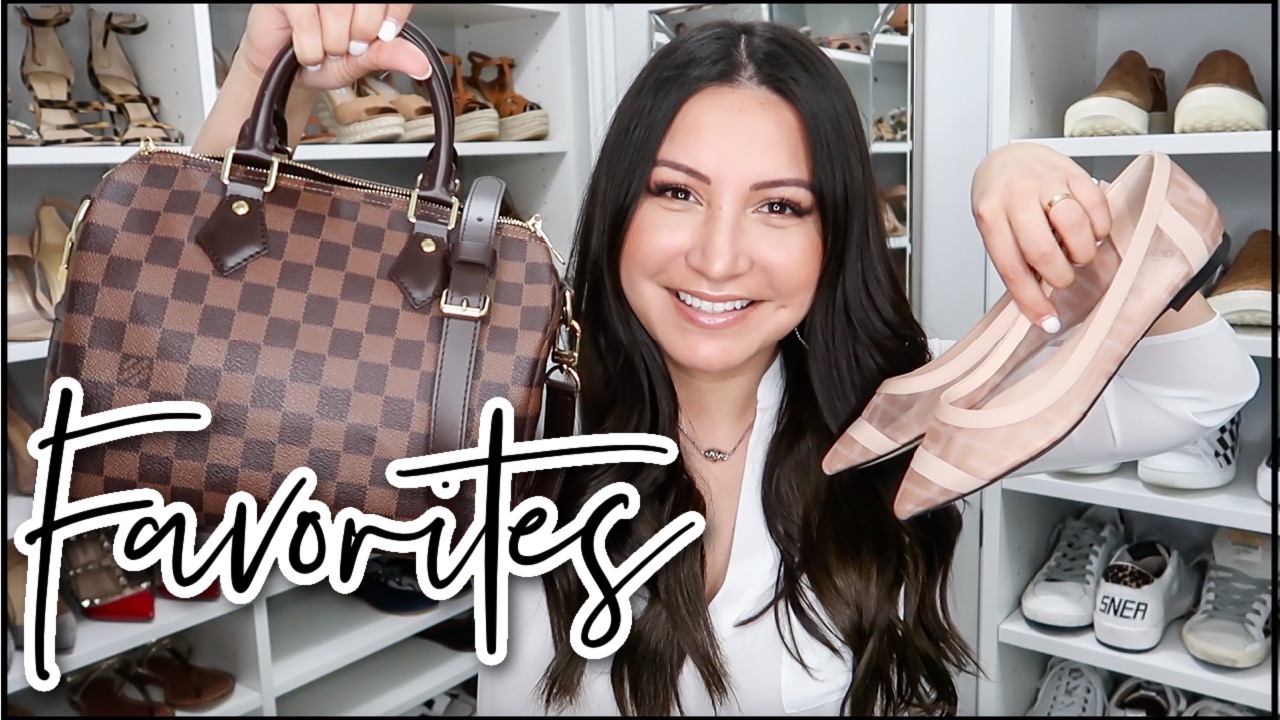 ---
RECENT PURCHASES:
SCROLL THROUGH + CLICK TO SHOP RECENTLY PURCHASES

---
SALES YOU NEED TO KNOW ABOUT:
OVERSTOCK – Semi-Annual Sale – up to 70% off  + FREE Shipping
SAKS FIFTH AVENUE – Additional 20% off
EXPRESS – Extra 60% off Clearance
GAP – up to 50% off + EXTRA 10% off
CLICK TO SHOP BEST SELLERS OF THE WEEK