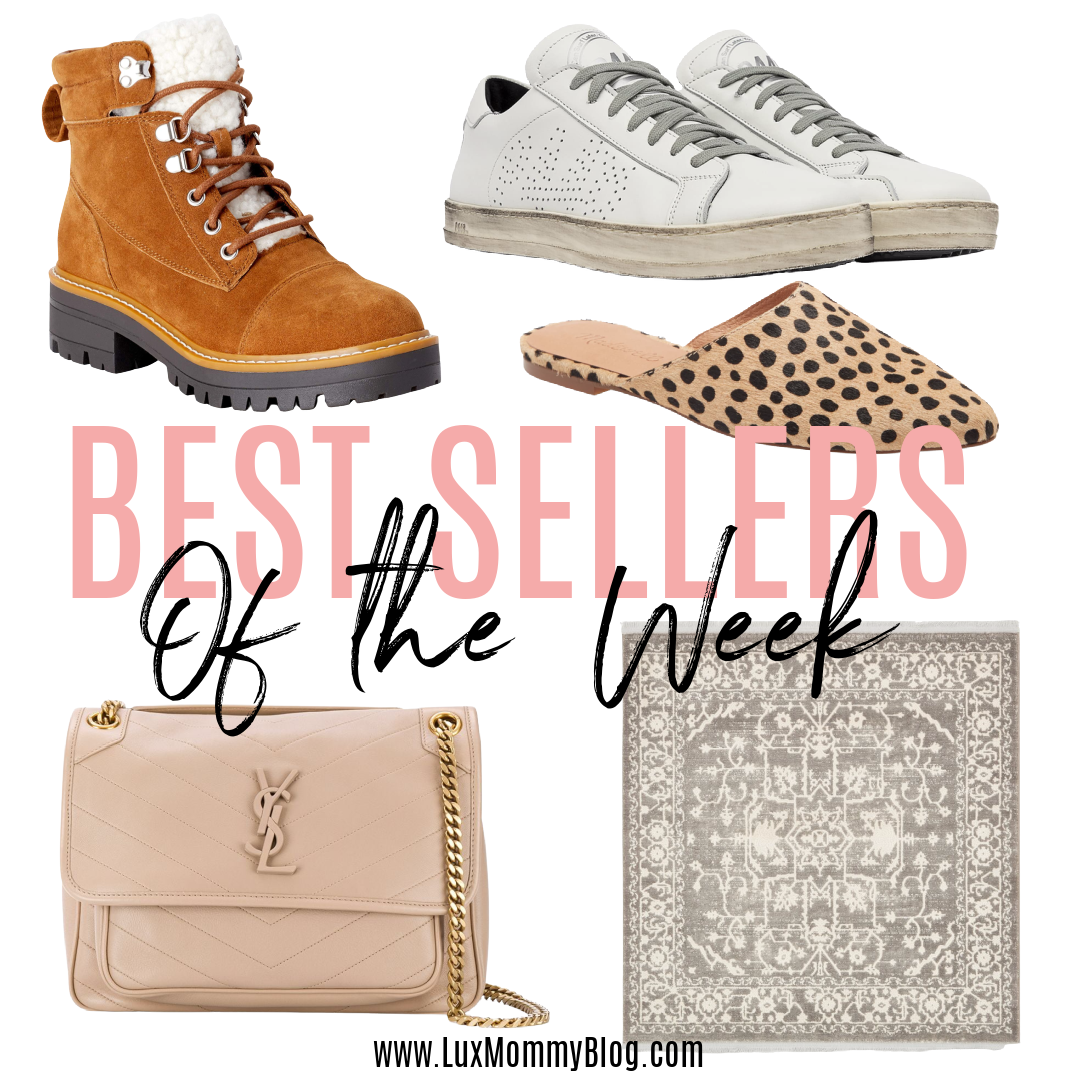 Happy Sunday!! I hope y'all are having a great weekend. We took the boys to a drive in movie last night. It was very nostalgic. I remember going as a child. I have to admit, it was different as an adult but it was still fun. We will definitely be going back with more pillows and a bluetooth speaker….lol.
BEST SELLERS OF THE WEEK
CLICK PINK TEXT TO SHOP
These hiking boots are not only a favorite find but a best seller this week. They are ONLY $25 and selling out fast. They come in 3 colors and are just so cute. I can't believe they are only $25. I've been wanting to get a pair for the season and these are by far the best deal I've seen and they don't look cheap at all.
These P448 sneakers have been an all time favorite of mine. They are a little bit of a splurge but they are so comfy. I turned them into slip on sneakers by tying the laces up. They have just the right amount of distressing to be on trend but not too much to look crazy. They surprisingly go with everything too.
I love me some mules and these flat mules have been a go to for me recently. They come in several color options, I naturally went for leopard. I love this leopard print, it's subtle. I'd also recommend you go up half in these. I noticed most mules run a little small.
I mentioned this exact YSL Handbag in my recent YouTube video as it being on my wishlist. I have the suede version and I love it. I'd like to add another one to my collection in something that can be worn year round. I love this color so much. It's a great everyday size and will go with everything since it's the perfect neutral.
Lots of questions recently about the area rug in my filming area. This is it and I love it. It's surprisingly pretty affordable. I personally no longer spend a ton of money on area rugs because of all the pets. I love the colors and pattern of this one. It will look great in so many spaces.
CLICK TO SHOP BEST SELLERS OF THE WEEK

---
POSTS OF THE WEEK:
CLICK PHOTO TO SHOP DETAILS
---
VIDEOS OF THE WEEK:
CLICK THUMBNAIL TO WATCH VIDEO
---
RECENT PURCHASES:
SCROLL THROUGH + CLICK TO SHOP RECENTLY PURCHASES

CLICK TO SHOP BEST SELLERS OF THE WEEK