Petunia is never too far away whether we are vegging out watching tv or I'm getting my cardio on. I recently added the Bowflex C7 Indoor Cycling Bike to my home gym and had to share my thoughts with you. I knew I wanted to get a stationary bike after falling in love with my Bowflex Max Trainer and when Bowflex launched the new C7 I knew it was the perfect one. Check out the top 5 reasons why I love my C7 bike so much below.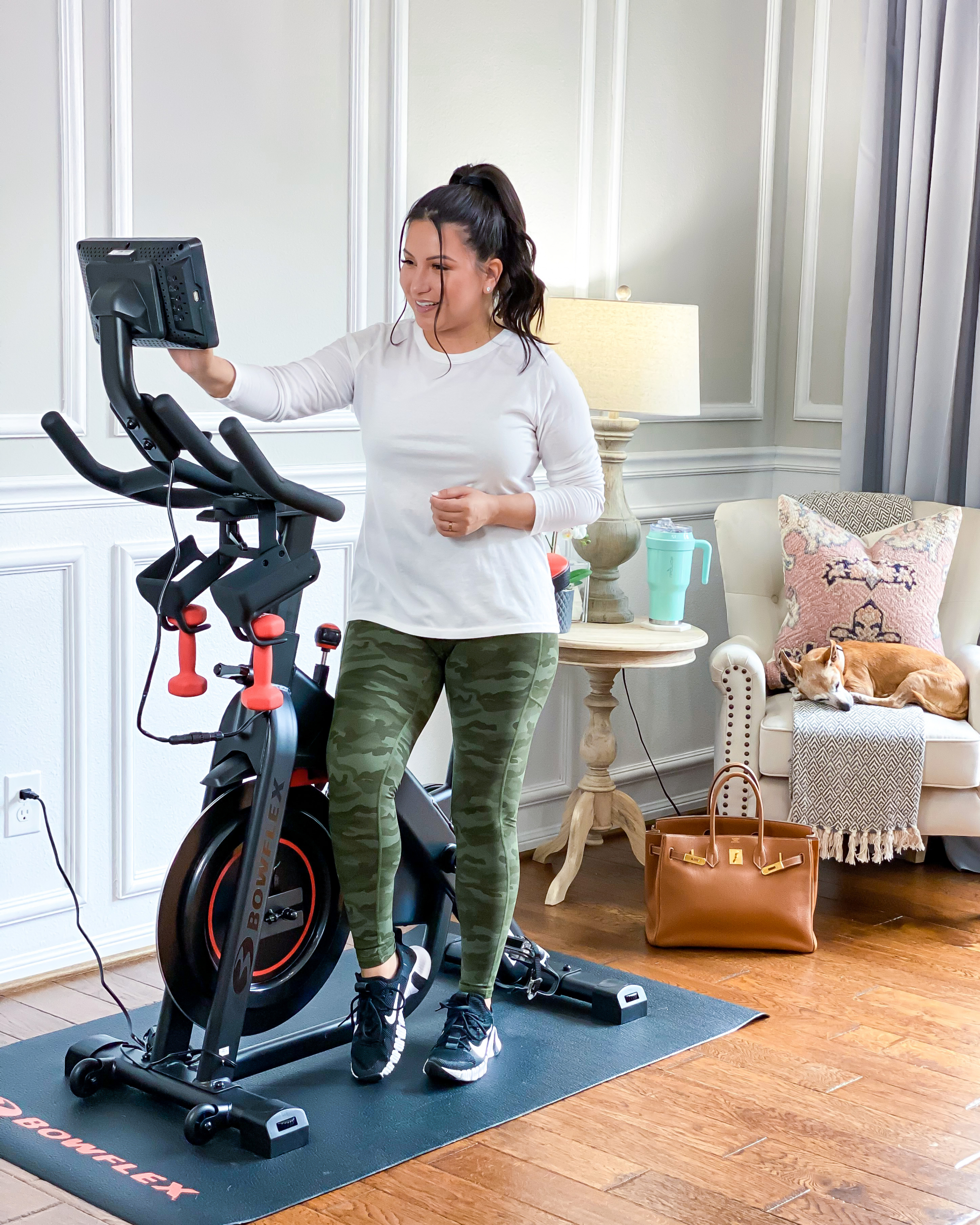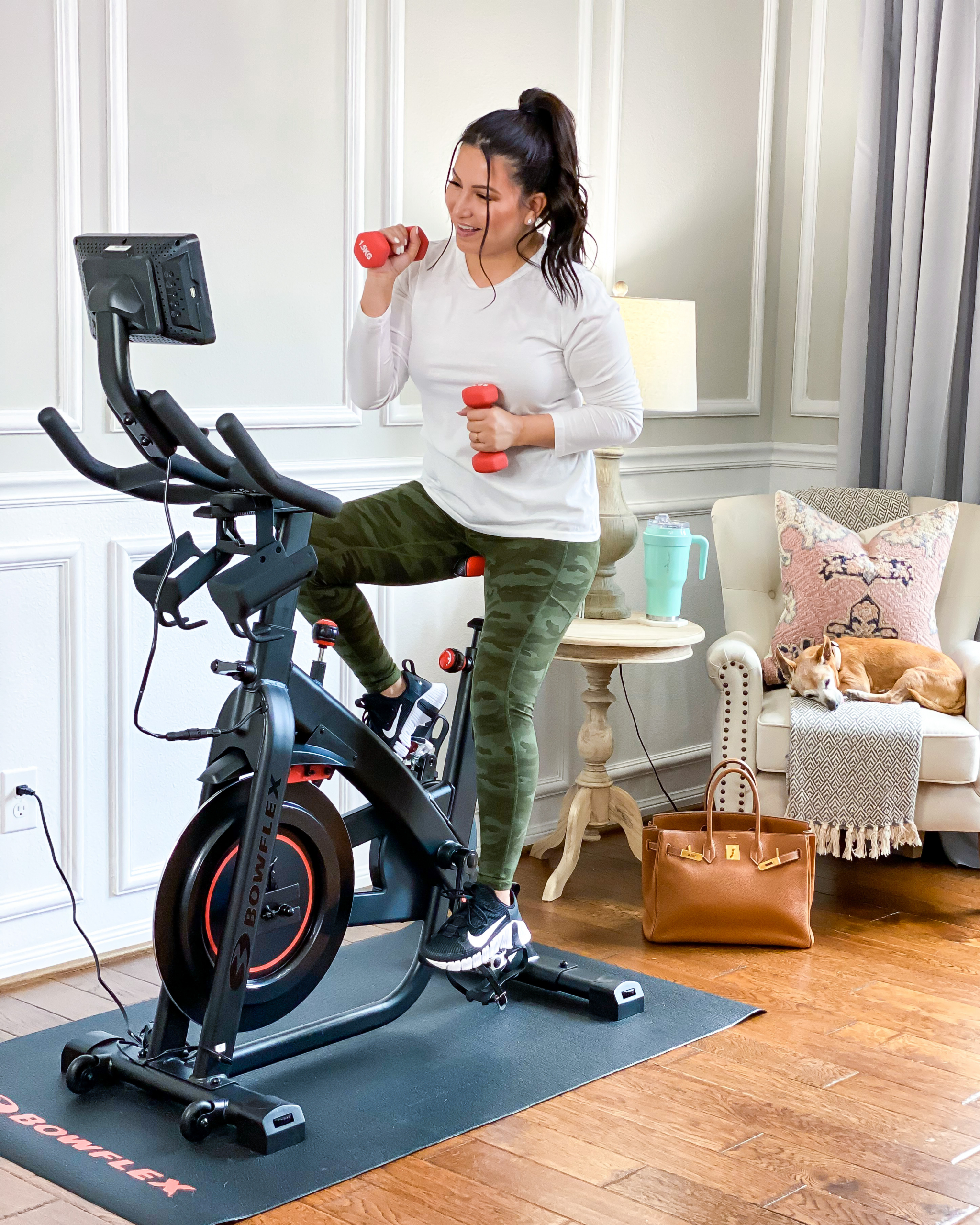 5 Reasons I Love my Bowflex C7 Bike
The Compact Footprint
It was so important to find a bike that took up very little space and was also easy to move. The Bowflex C7 is very compact for the features it offers and I can move it around the house on my own. I've moved it to 3 times in the last 3 months but I think it's finally in it's final spot. I wasn't sure if it would fit upstairs next to my Bowflex max trainer, but it does. I love that it's compact enough to fit in any space.
The Entertainment System
The entertainment system is where it's at! This is what sold me! The Bowflex C7 has a 7″ HD touchscreen that can stream Hulu, Netflix, Prime Video, Disney+ and so much more all while you ride. You can also connect to fitness apps like My fitness pal, peloton and more.
The Bowflex JRNY Membership
Not sure how to get start on a bike or get bored easily, then the JRNY membership is for you. Your Bowflex JRNY membership will adapt to you. Get tailored workouts based on where you are now and change with you as your fitness level changes. Whether you prefer trainer led workouts or doing something on your own JRNY has you covered. They have over 50 different destination rides and dozens of trainer led workouts. You get to choose all within your JRNY membership.
The Quiet Ride
The Bowflex C7 has to be one of the smoothest stationary bike experiences I've ever been on but it's also the quietest. Lots of other cardio machine are super loud, you don't have to worry about that with this one. Whether you are an early bird or a night owl this one will not bother others in the house.
The Workout Journal
I love that the Bowflex C7 keeps a workout journal for you. You get to see your progress, rewards(yes you get rewards) and everything all in one place. If you are just starting your workout journey this is a great way to stay on track. It's very motivating to see how I've gotten faster in specific class or burned more calories during a specific ride. If seeing your progress motivates you, you will love this feature.
If you are looking to get a stationary bike to ride at home, check out the Bowflex C7 bike. It's a great piece of equipment and something I know I will be able to use for years.
Thank you to Bowflex for gifting the C7 bike! All opinions are my own.