One of the smartest things I did was to create an at home gym. I use it several times per week and really love this space. It's practical and keeps me on track. I have a hard time staying motivated to actually drive to the gym. I don't know why, but my brain isn't wired that way. I need help in this area of life. Setting up these two spaces was exactly what I needed. The only change I plan on making in the new house is adding a few more pieces of equipment. But, I love having all the workout essentials, my two Bowflex machines, the punching bag…it's the perfect setup for me. Now, let's check out more of my at home gym and Bowflex machines.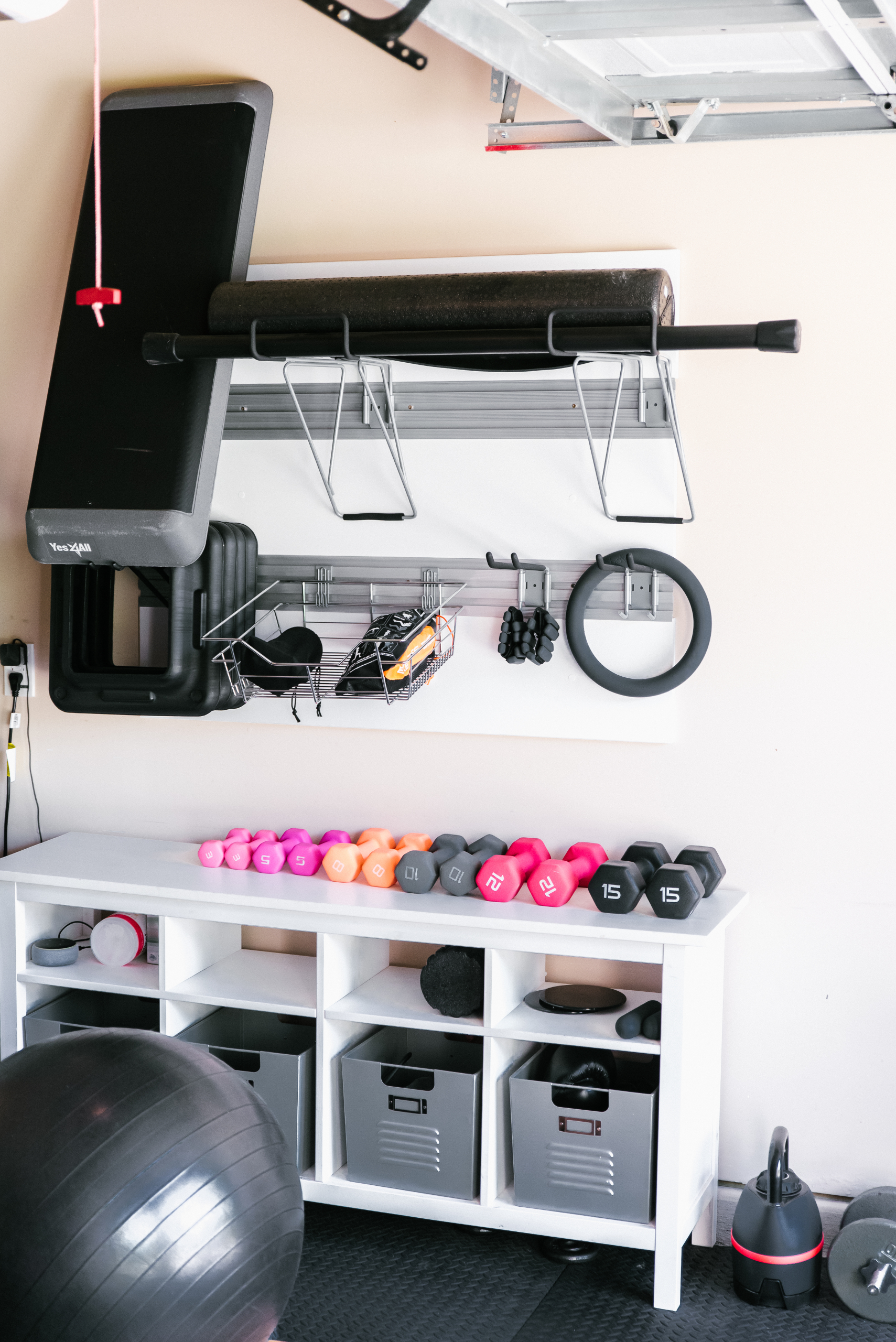 Best Home Gym Equipment
When it comes to the best home gym equipment I think you need to ask yourself what your goals are. For me, I wanted to be able to do full body hiit workouts at home but also have the essentials. Home gym essentials are dumbbells, resistant bands, a kettlebell, a mat, a box and a bench is also nice(I use my chair or box). Essentials will be different based on your specific goals but I will link some of my gym must haves for you here.

I also have to mention my two Bowflex machines. I am a huge fan of Bowflex and hope to add a treadmill to my home gym eventually too. Right now I have a Bowflex max trainer and Bowflex c6 bike. I love them both for different workouts. The Bowflex max trainer gives a harder workout IMO but I get a great workout on my Bowflex c6 bike. I love starting my workout on the bike and ending on the max trainer. This weight set is on my Bowflex wish list! I have this Bowflex kettlebell too, which I love!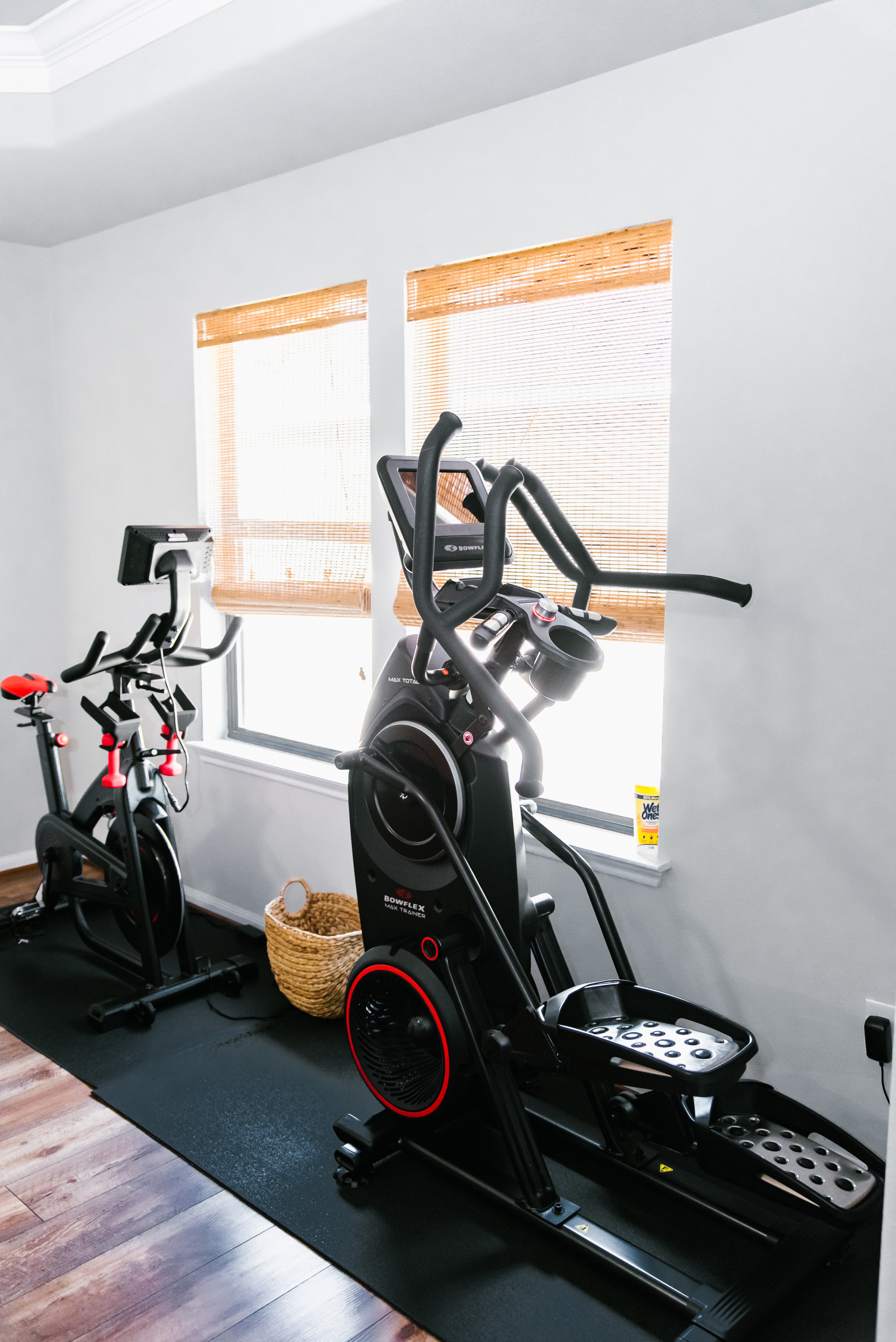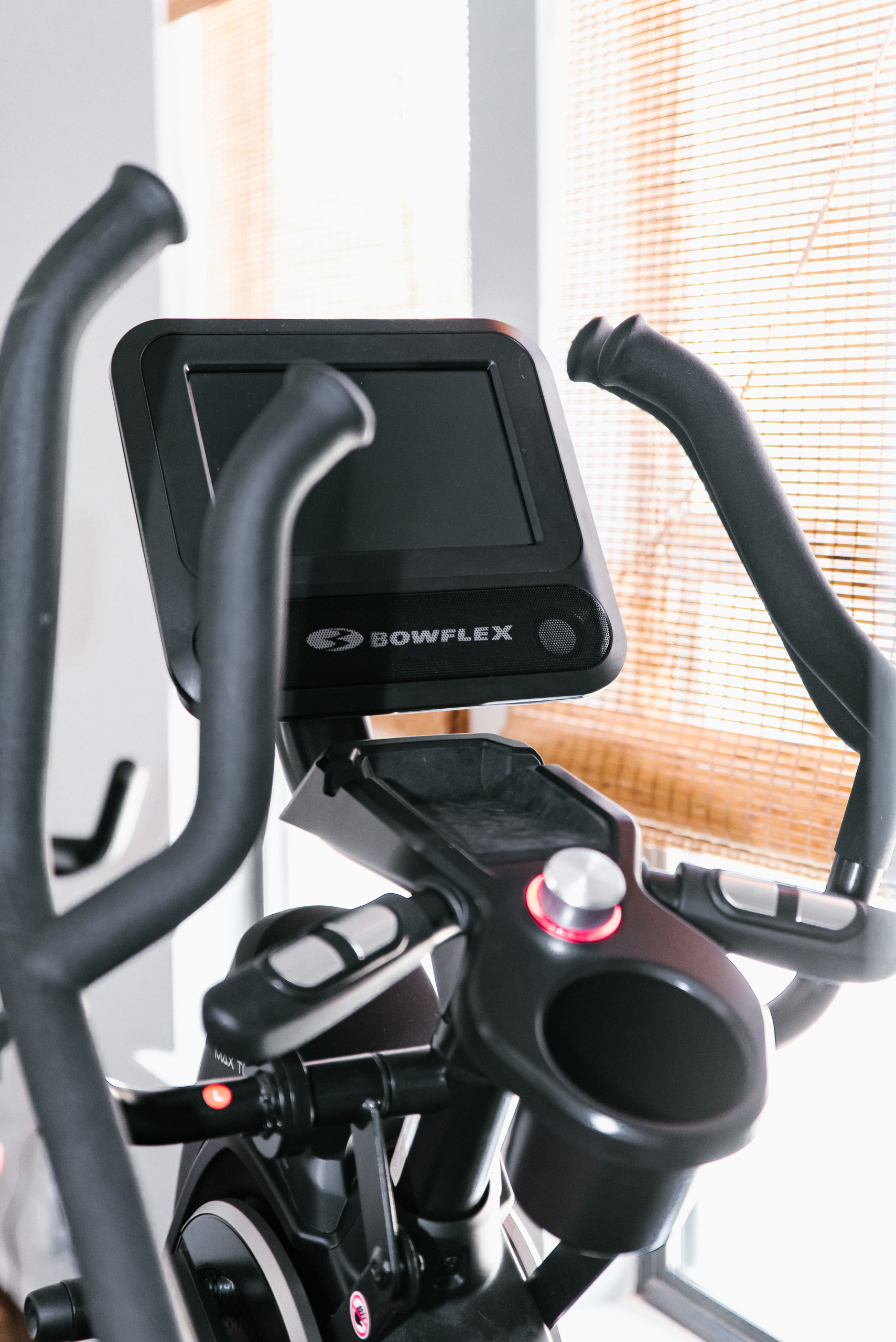 How to Keep your Home Gym Organized
It took me a little while to come up with what works for me as far as organizing my home gym. I recommend setting up how you think you will like it but being open to changing things up as you start to workout in the space. I changed my gym organization a few times before I came up with a solution that worked for me. I also encourage you to think outside of the box. Use a piece of furniture to elevate your space while organizing. I added a console table and it not only makes the space look a little nicer but it adds the perfect amount of organization. These bins were the perfect touch too. I will be moving soon and I am taking the entire setup with me and setting it up the same. I plan to extend my home gym too, so make sure to subscribe to the blog so you don't miss the updates.
How to Organize Gym Clothes?

When it comes to organizing gym clothes, this is total preference. It took me a while to get to this point but I love. I tend to come from the mindset of seeing it so you use/wear it. I love having everything where I can see. I pick my workout colors based on my mood but also the workout for the day. This setup makes it easy to see what I need a grab it. My tip for organizing would be to set up a space just for your gym clothes. Put your sports bra, sneakers, etc. all together. This makes it fun to see it all together and it's a little motivating to see it all together. I don't know about you, but cute workout clothes motivate me to workout more!!