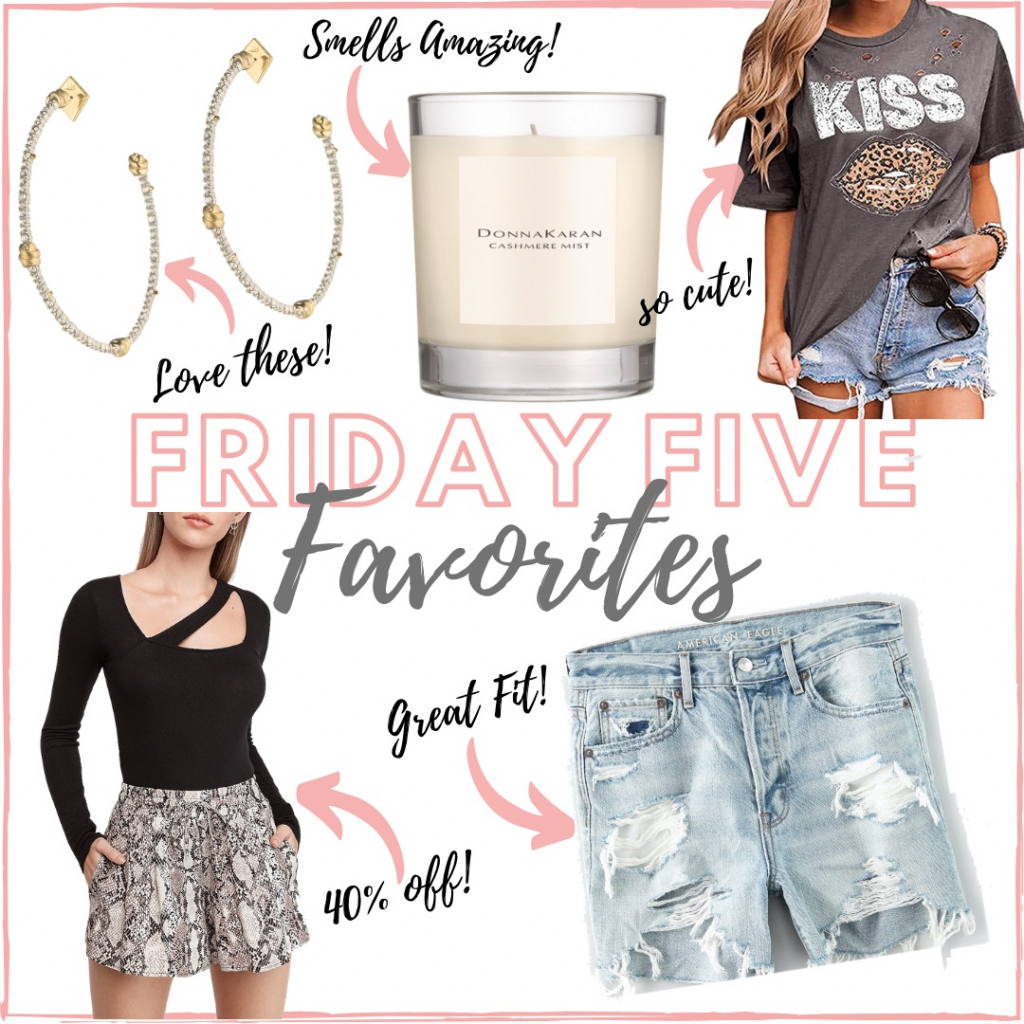 Happy Friday my loves. It's been a busy week over here. I also started the car hunting again. I mentioned several months back that I was going to get a new car but I just didn't find anything I just had to have so it was put on the back burner. Then we were quarantined so it just became the last thing on my list. I haven't gone to a dealership yet, but I have been looking online and I think I've narrowed it down to my top 3-4 options. I hope to go look at them in person in the next few weeks. If you have any full size SUV suggestions, please let me know! Okay, enough about that, let's get to the Friday five favorites!
FRIDAY FIVE FAVORITES

Click pink text to shop
I have to admit I am a little hoop obsessed but I think these pave two tone hoop earrings might be my all time favorites. They have bling, are two tone and the perfect weight and size. They really are stunning and can be dressed up or down.
This used to be one of my favorite perfumes so when I saw they had the candle I had to order it. It smells amazing y'all. It's a soft delicate scent but still noticeable. I have been burning it in my office and I love it!
Are y'all tired of this kiss tee yet? It's so cute and the grey came in this week and I love it just as much as the white. They have several colors and non-hole options too.
These shorts are already selling out fast. They are so cute and comfortable. If they have your size left, I'd grab them.
When it comes in denim shorts it can be tough to find a good fit and length, that is key but these are perfect. They give off that perfect summer distressed vibe without being too short. I just can't do the super short shorts. These are flattering and will be on repeat all summer long.
CLICK TO SHOP FRIDAY FIVE FAVORITES