It took me a minute but I am in y'all. I am loving the bike shorts so much. I've worn this outfit twice in the last week and I will be living in it all weekend too. These bike shorts are so comfortable and a great length. They are high rise and soooooooo flattering. I am not kidding, these actually make me feel confident. This tee is such a great length and cut for bike shorts. I'm wearing a small in both the tee and bike shorts, so they run tts. I paired them with sneakers, which has been a little obsession lately. These are so comfortable but I went down half and they fit perfectly.
CLICK TO SHOP OUTFIT DETAILS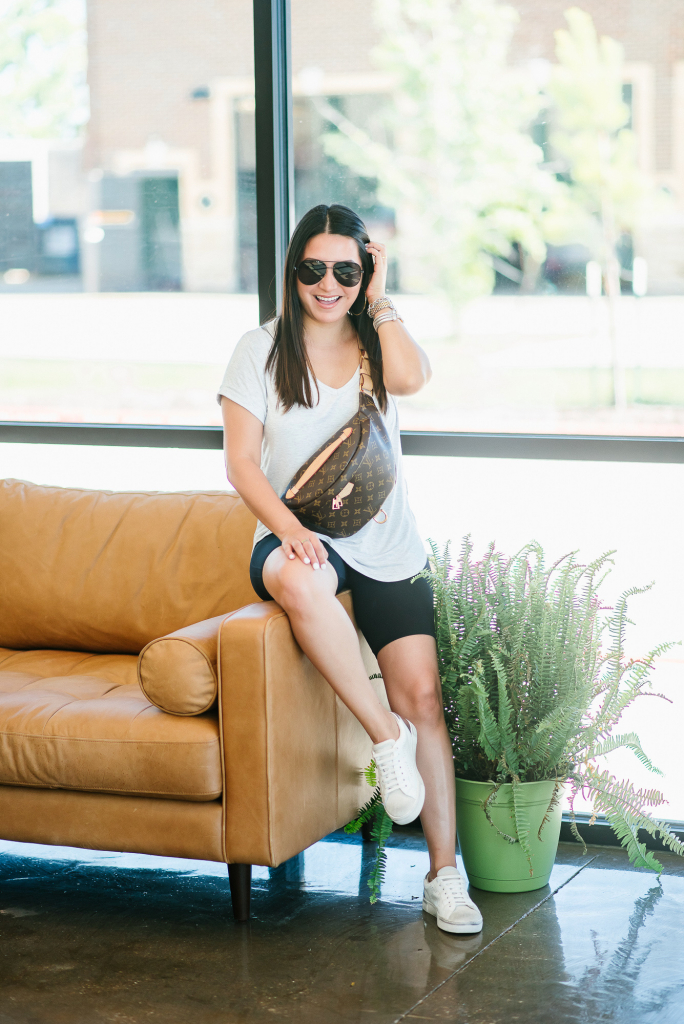 SHOP MORE SNEAKER OPTIONS HERE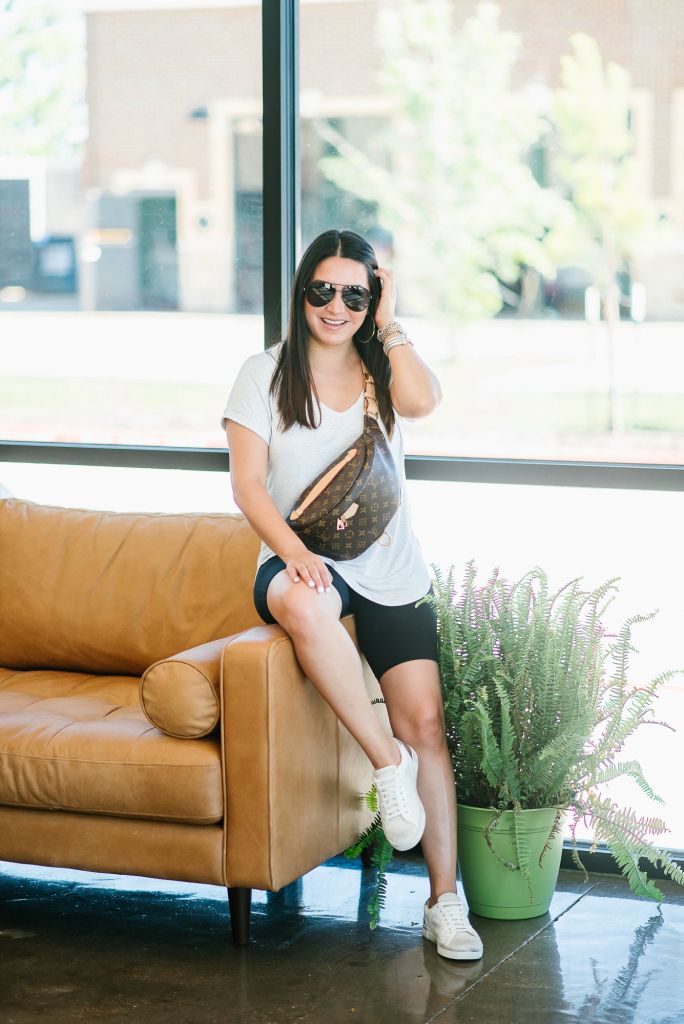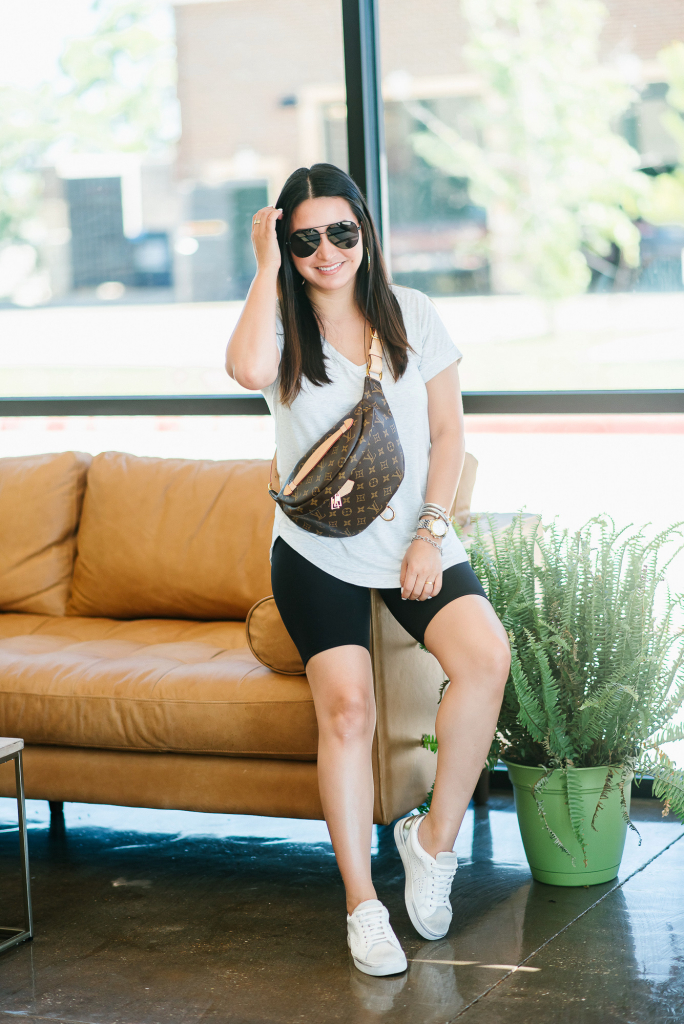 OUTFIT DETAILS
Bike shorts – small | Tee – small | Sneakers – down half | Sunglasses | Earrings | Watch | Bracelets | Handbag
Okay, so be honest. Are you loving the bike short trend? Have you at least tried it. If you are just dipping your toes in I recommend you try these. They were the first pair I bought and it helped confirm that I wanted to buy more. I was thinking about doing a 3 ways to style bike shorts video? Let me know in the comments if you would like to see that.
CLICK TO SHOP OUTFIT DETAILS