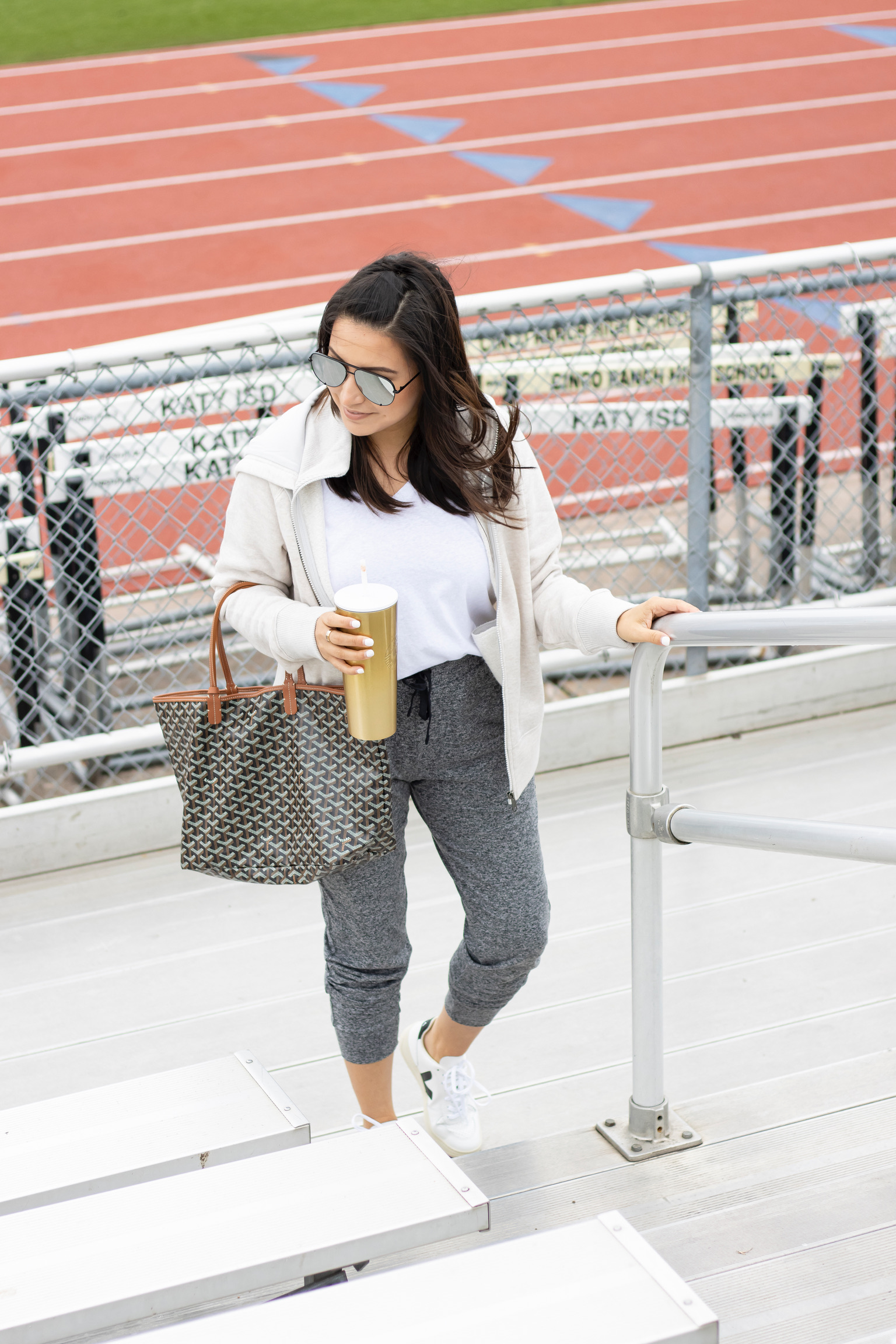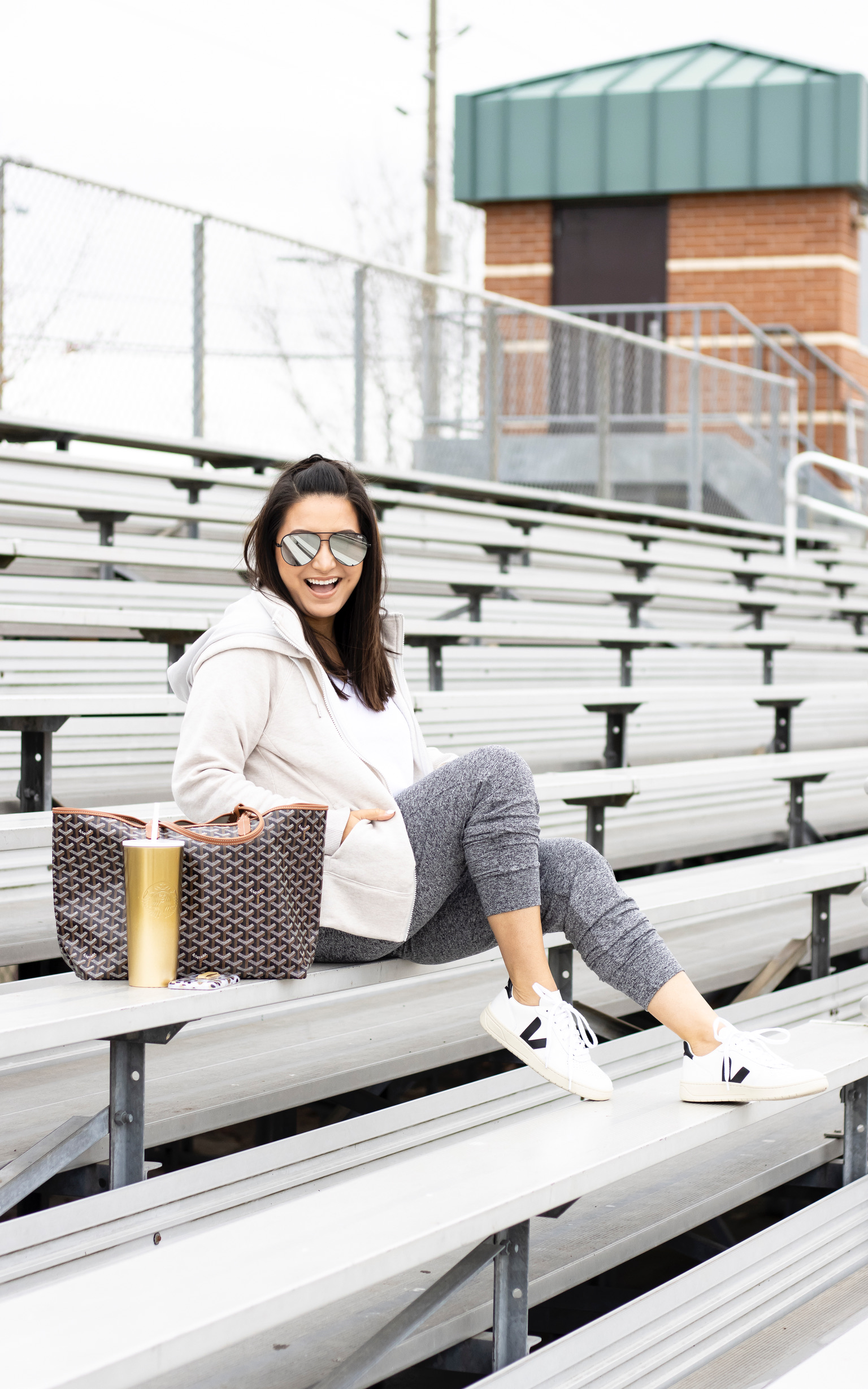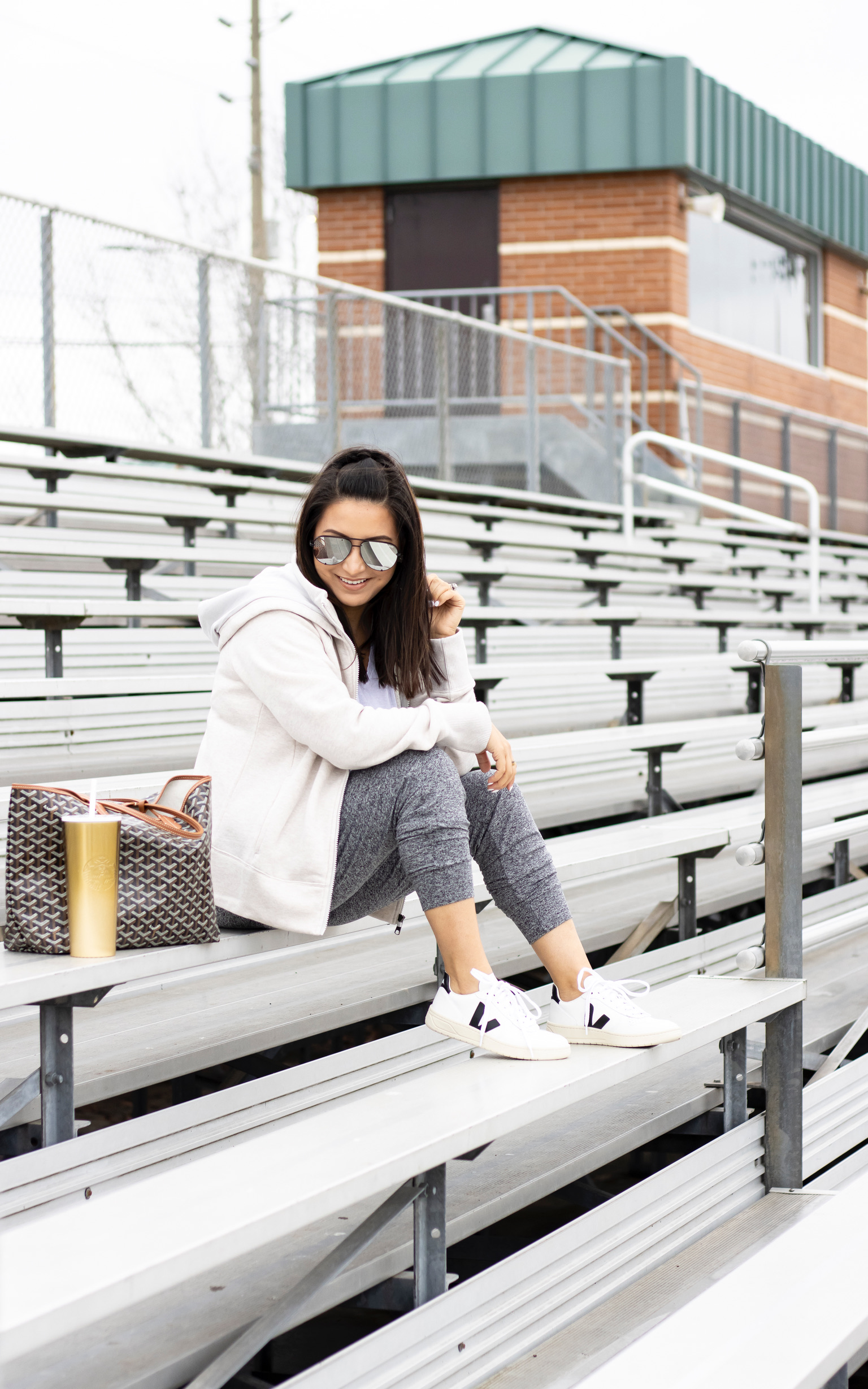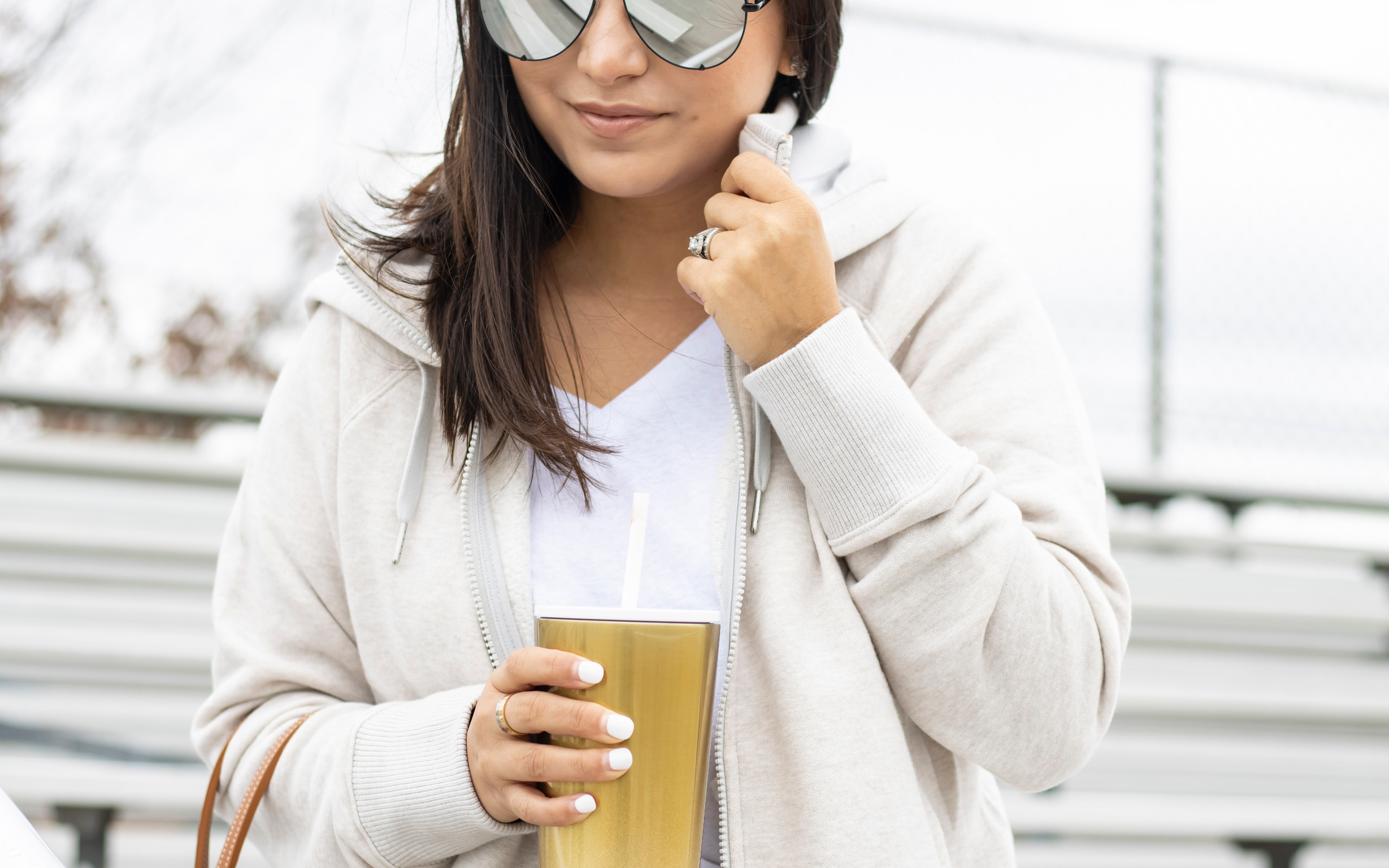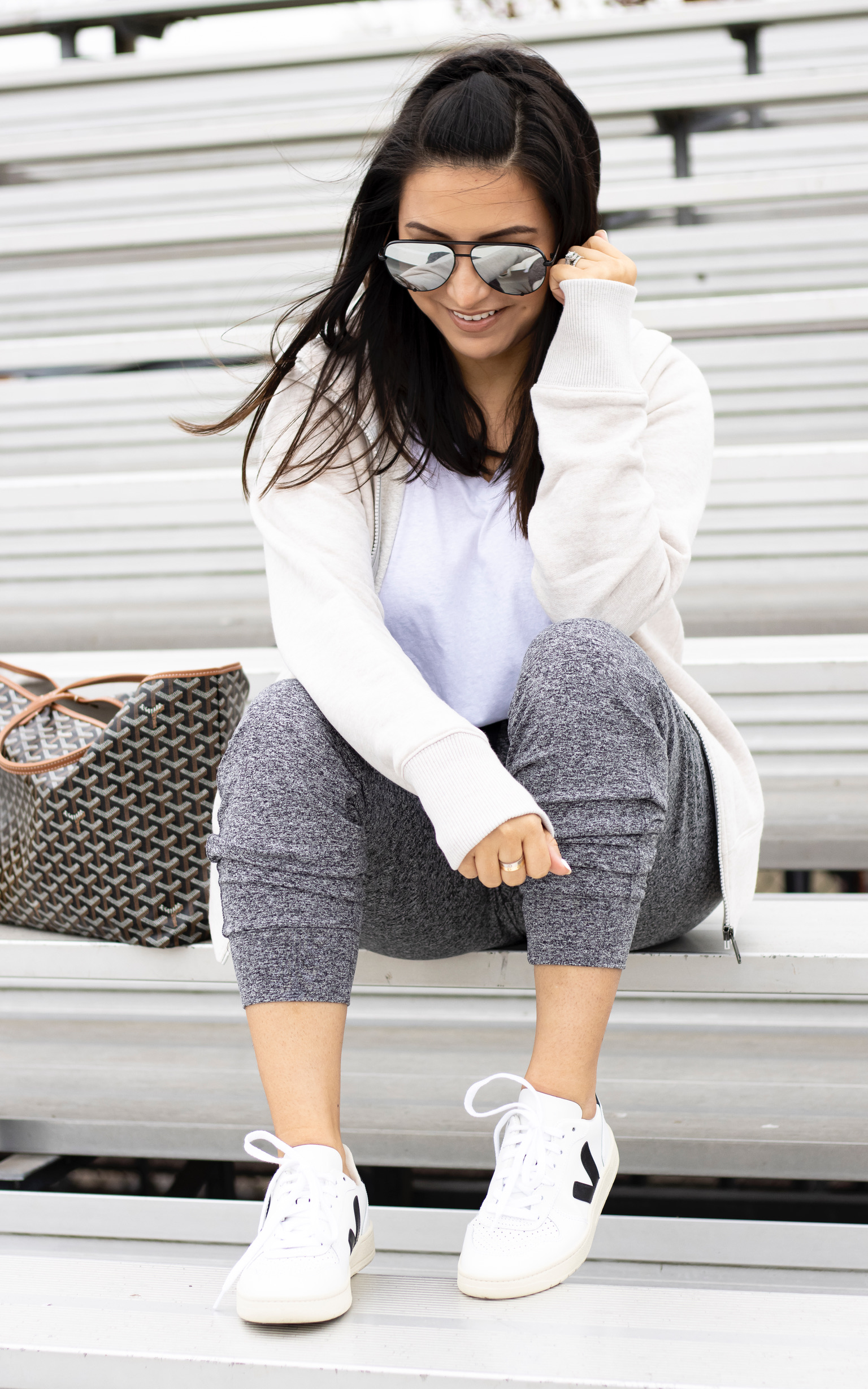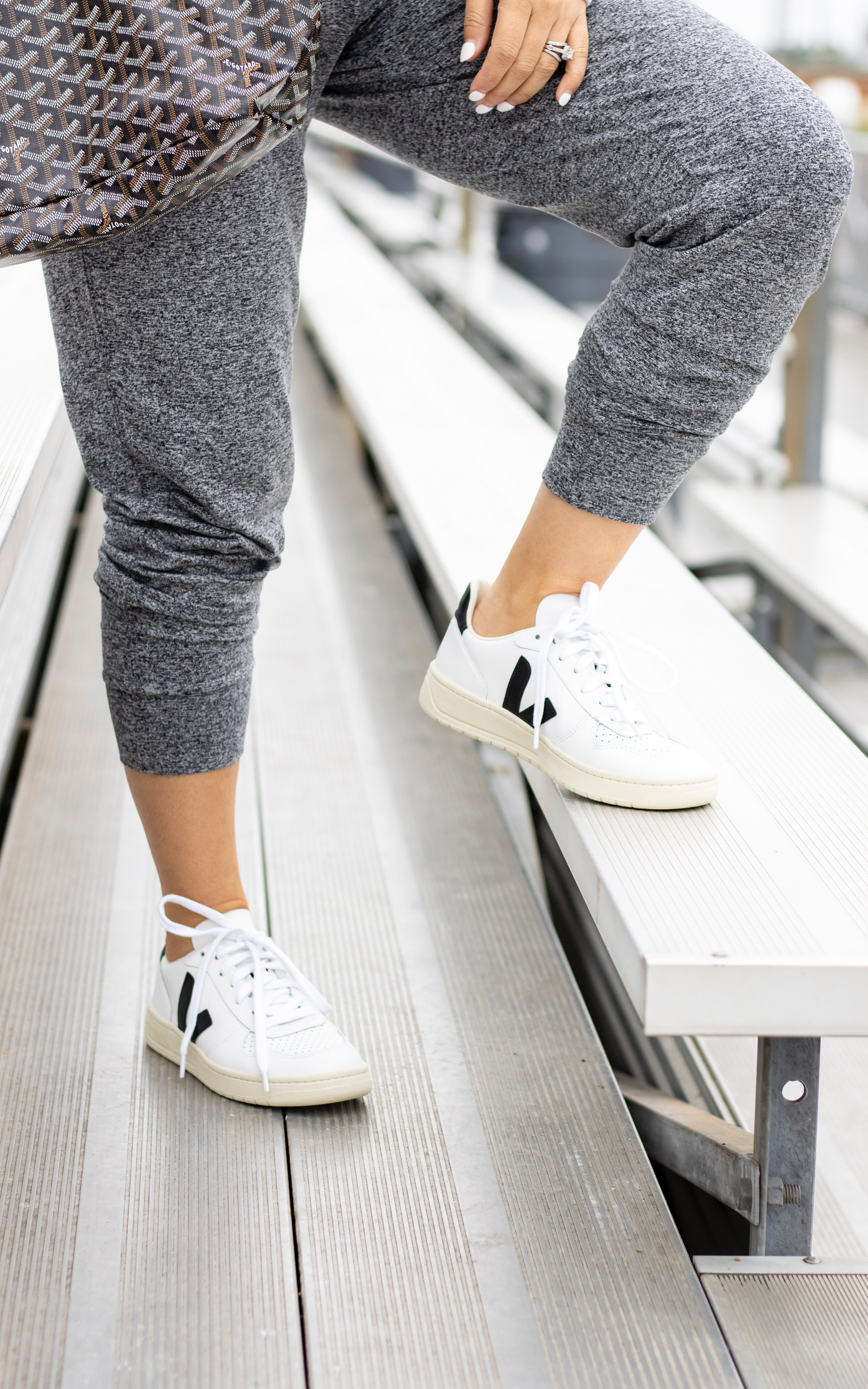 Is it me or does it seem we are dressing more casual in our day to day lives? Yes, we have to dress up for work, events, etc. but there is nothing like slipping into those comfy lounge pants, soft hoodies and new favorite sneakers. Am I right?!? Speaking of soft hoodies…I found the softest one ever from Nordstrom. They have the best loungewear essentials. This one has a layered look around the neckline that is different than your typical hoodie and it's seriously the most comfortable hoodie I own. This whole look is from Nordstrom, my go to one stop shop for fashion. Check out some of my favorite Nordstrom brands here. Check out the widget below, I will share a few other essentials in my cart.
OUTFIT DETAILS
Tee – xsmall(runs big) | Hoodie – small | Pants – Small | Sunglasses | Sneakers – run big, mine are women's 5 and I am usually a 6.5
Thank you to Nordstrom for sponsoring this post. All items were purchased by me.
SCROLL + CLICK TO SHOP OUTFIT DETAILS