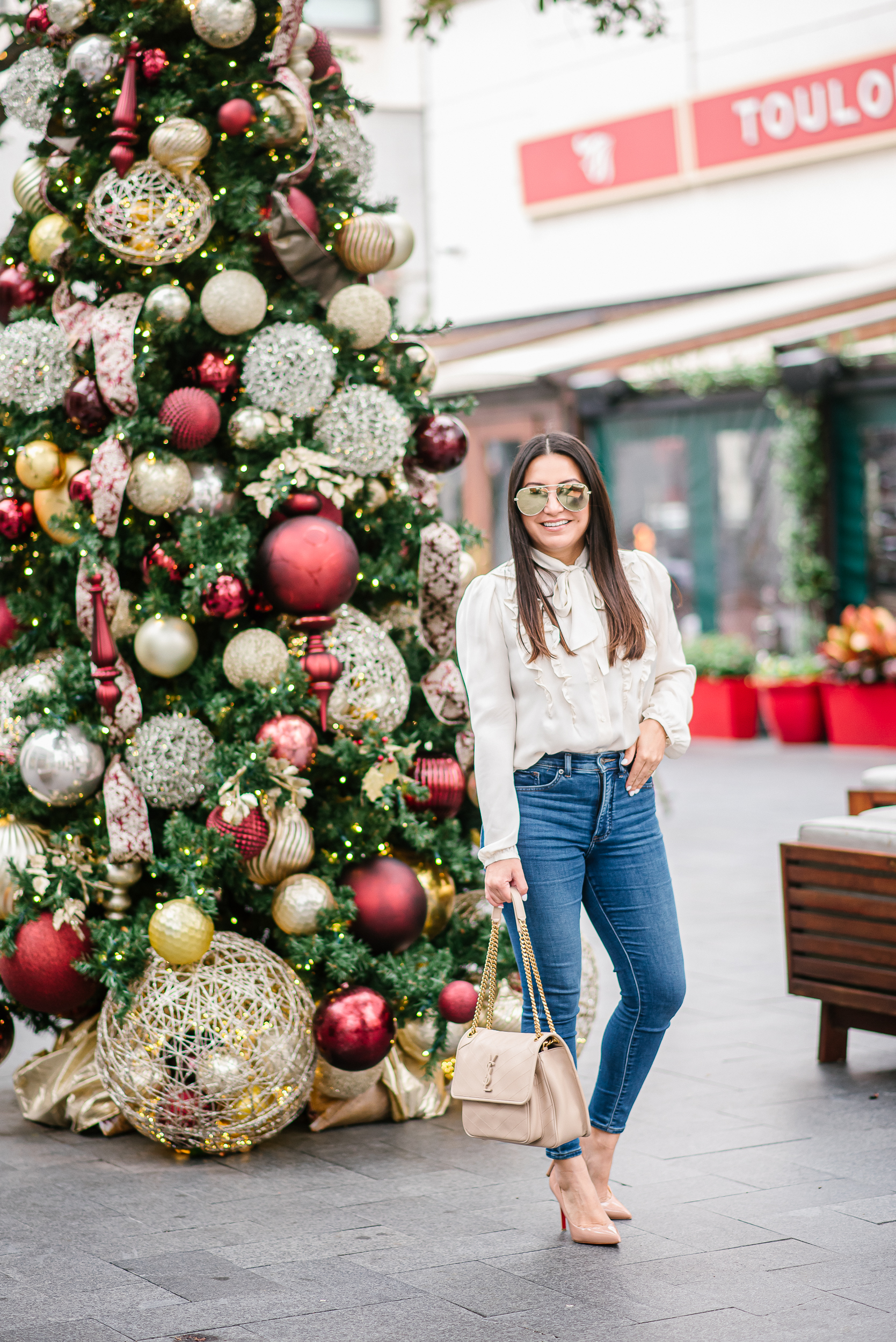 Happy New year!! How was your Christmas? Ours was amazing. It was probably the most stress-free Christmas I've ever had. It was just us at home, spending time together. We played games, watched movies, ate yummy food, drank hot chocolate and relaxed. The boys loved all of their gifts. I got them several things so that we could play as a family. I play lots of games with them and I'm pretty sure Matthew's love language is quality time so he always wants me to do everything with him.
I'm so glad I got this dart set, it's magnetic so no holes in any walls…lol. I also bought this bowling set so we could play it inside. It's the perfect family game. This stomp rocket might be Mason's favorite. They played with it for hours yesterday. I also got these pocket player's(Pac-man and Galaga). Pac-man is one of my all time favorite games so I had to get them on it too.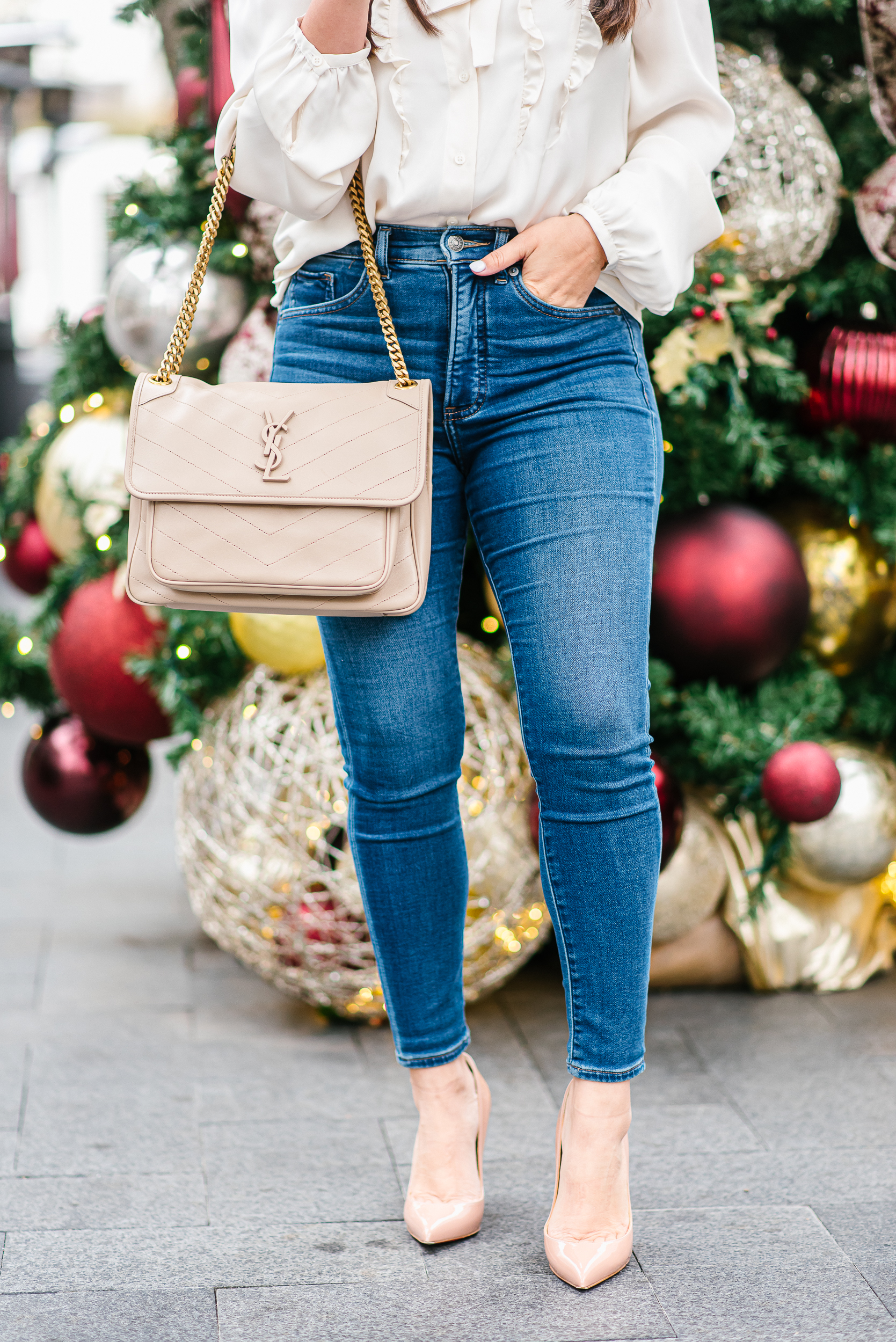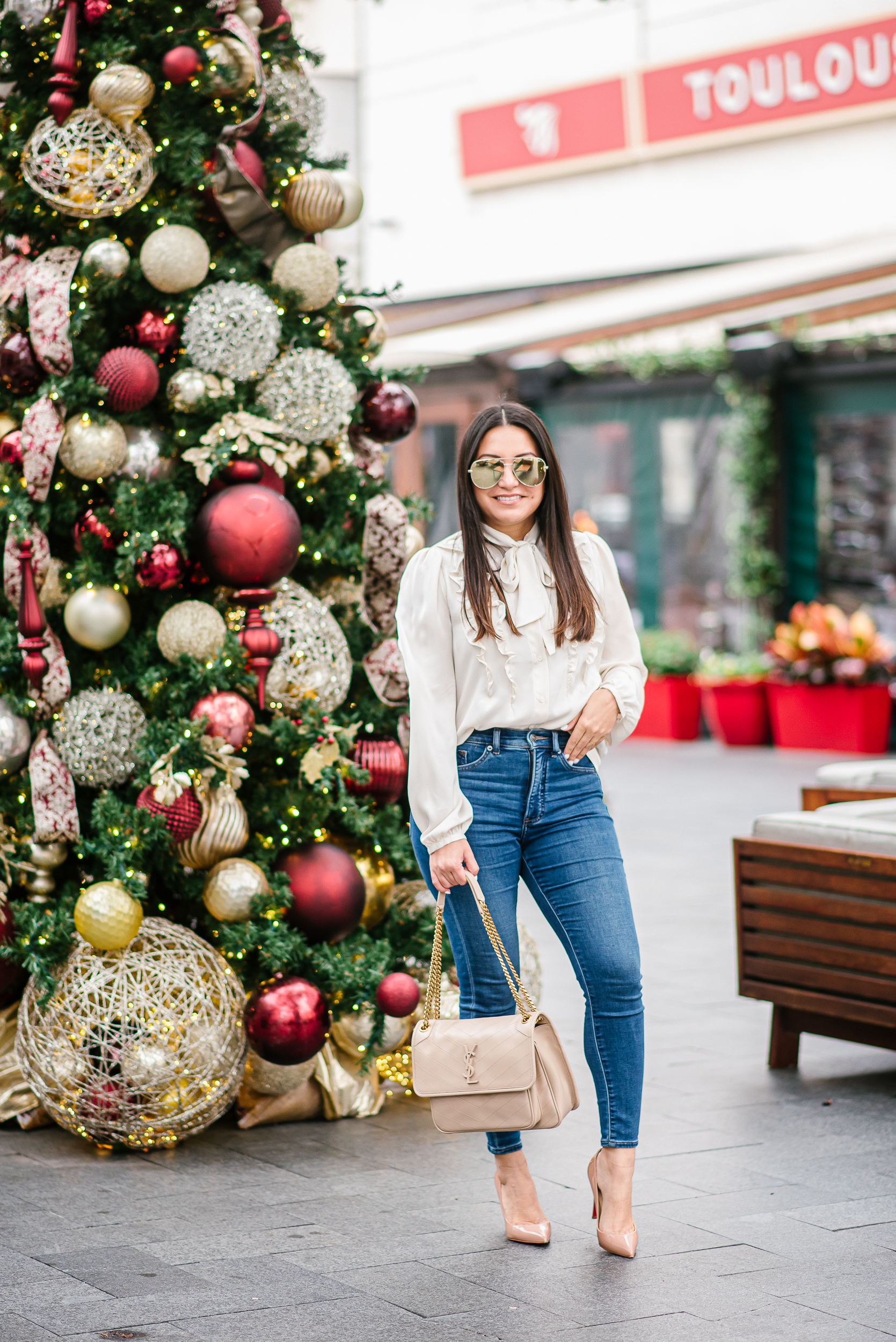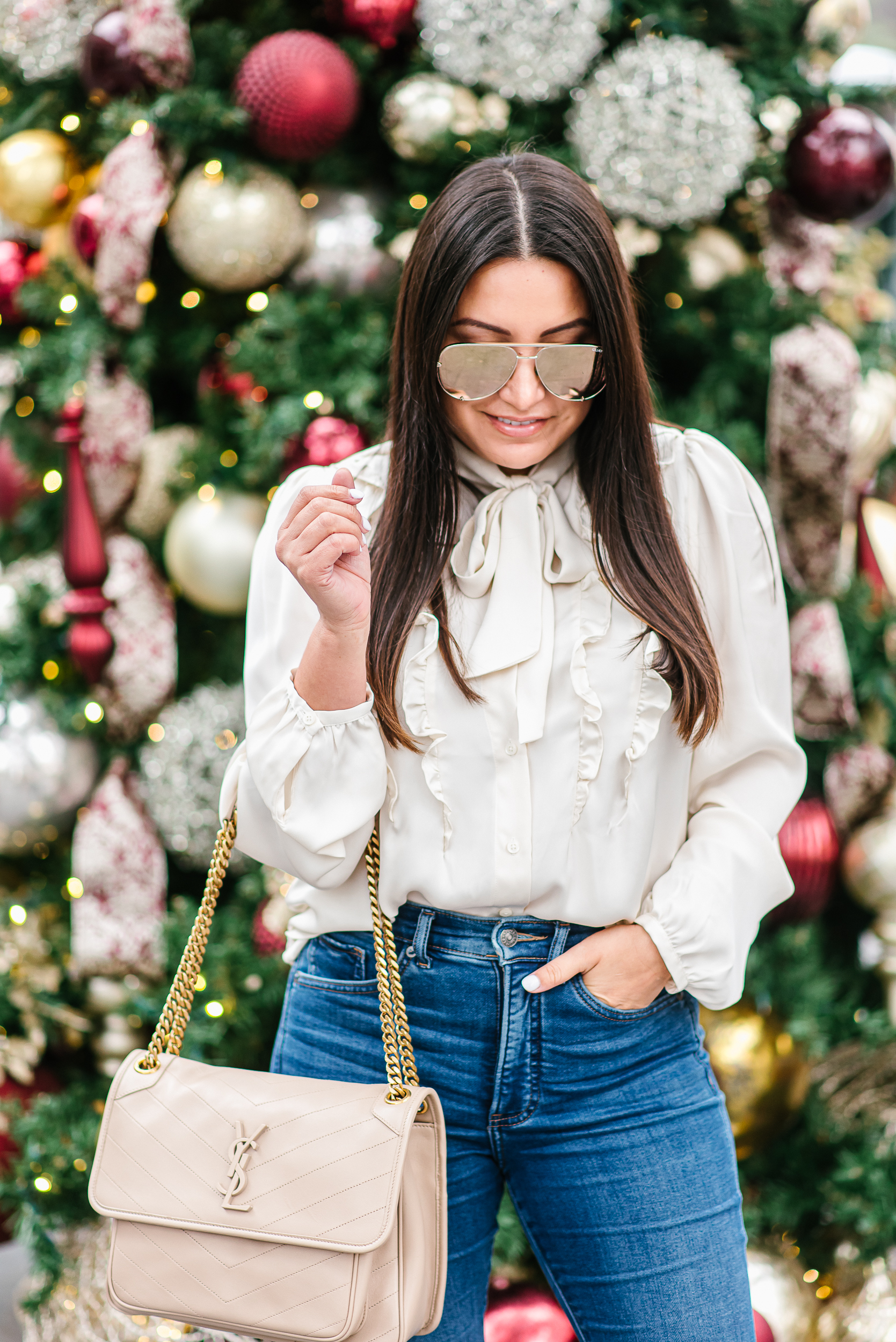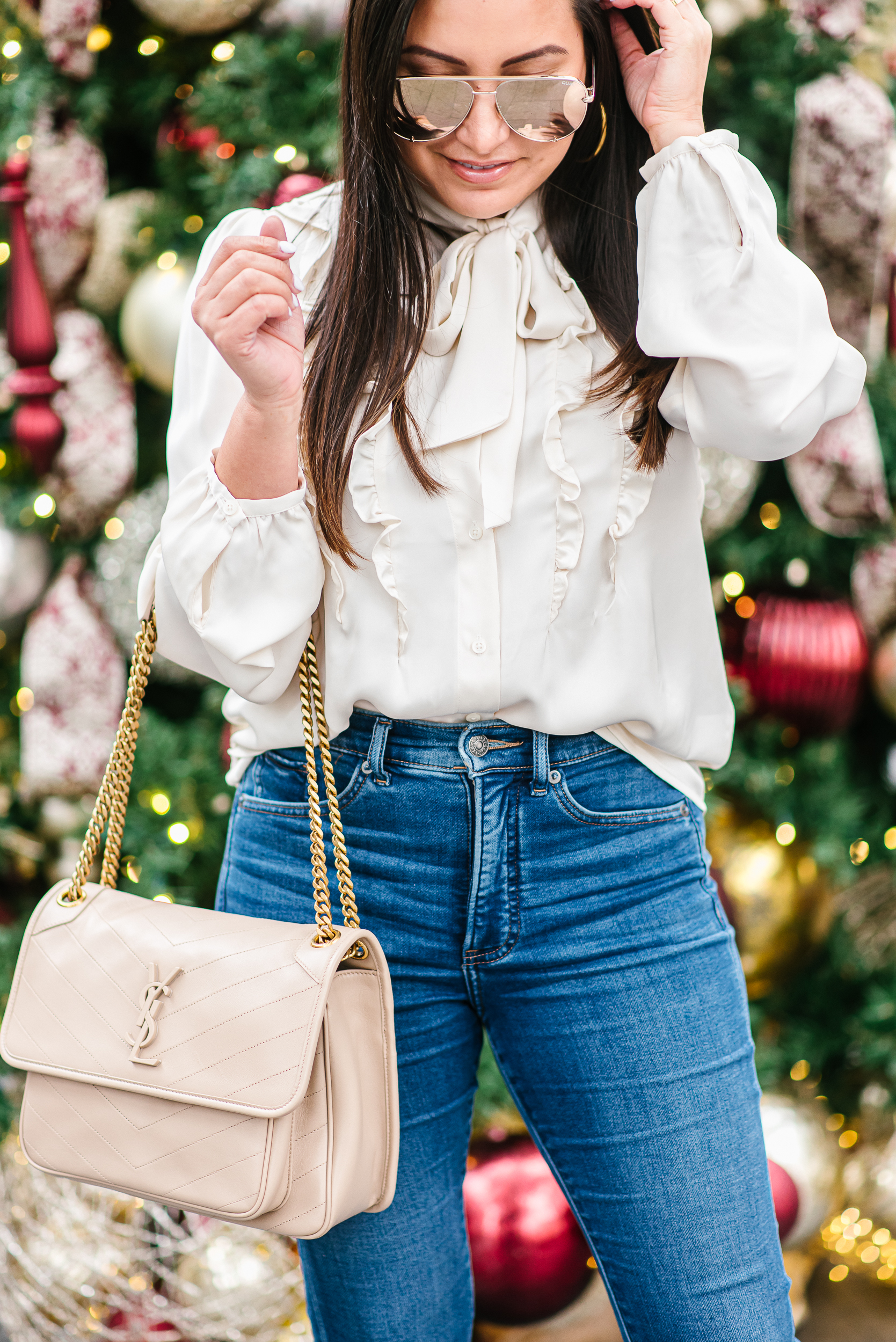 OUTFIT DETAILS
Top – small | Jeans – 2 short | Shoes | Sunglasses | Earrings | Handbag
 Can we take a moment to talk about this ruffle front tie neck top and my new handbag?! I am a little obsessed with both. This ruffle blouse is perfect for the office or brunch on Sunday. I love it dressed down with jeans. AND this handbag….y'all!!! It's seriously so good. I said it recently but 2020 has been the best year for handbags. This is my second YSL niki, I fell in love with it in suede that I had to grab it in a more neutral year round option. It's the perfect size and color. It's going to be a staple for me for sure.
Thanks for stopping by. I am still trying to take a little time of to be with the boys this week, but I may pop back on the blog once or twice more this week. As always, thank you so much for stopping by.
SCROLL + CLICK TO SHOP OUTFIT DETAILS