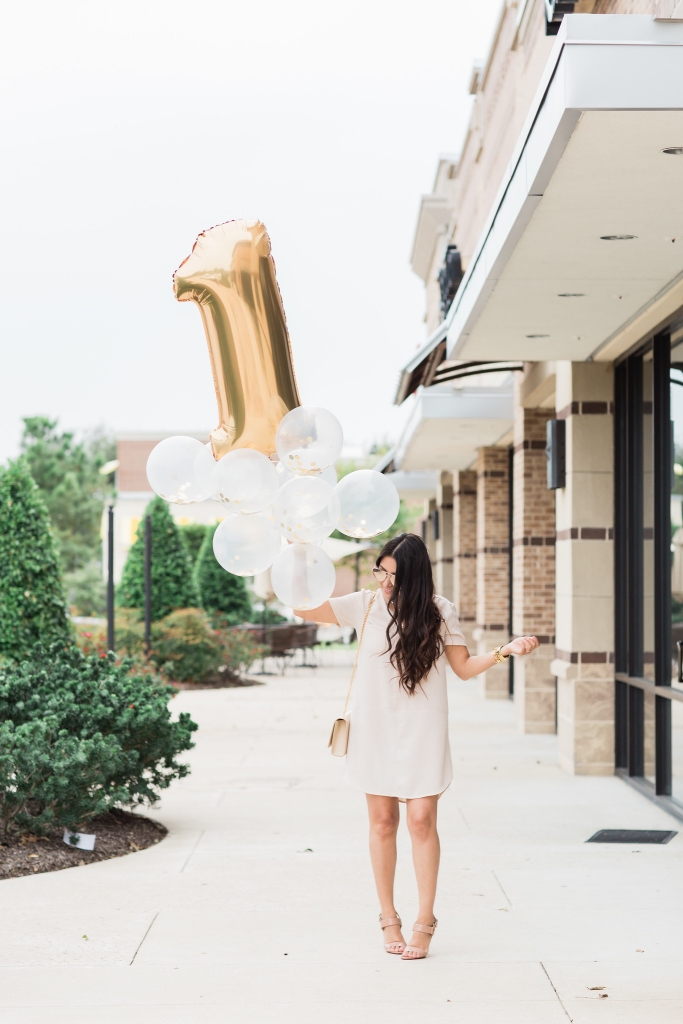 "My mission in life is not merely to survive, but to thrive; and to do so with some passion, some compassion, some humor, and some style." – Maya Angelou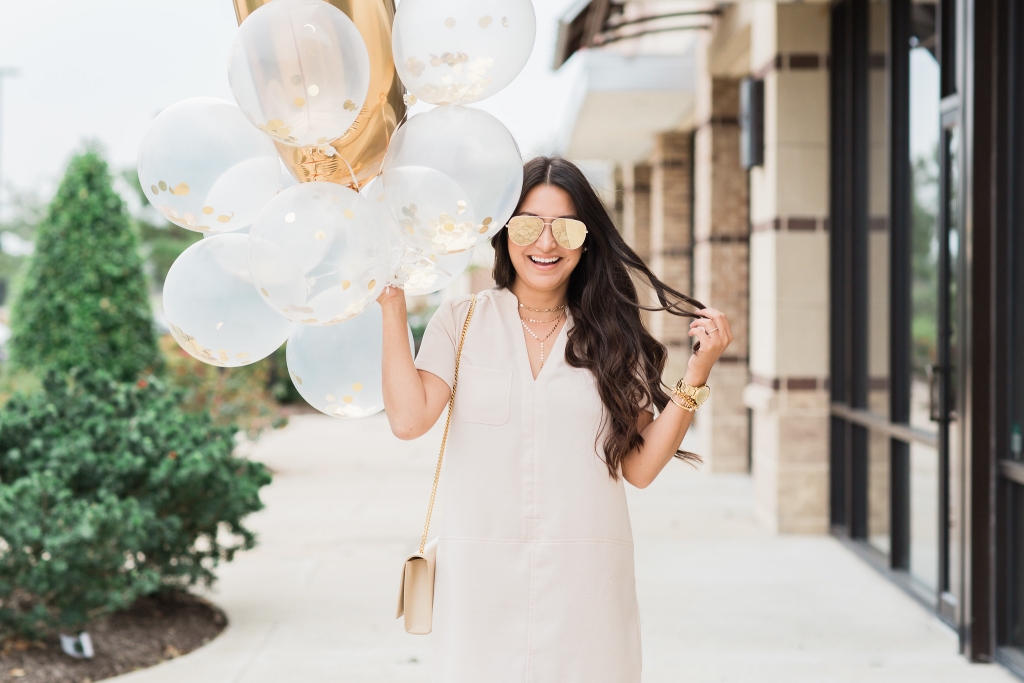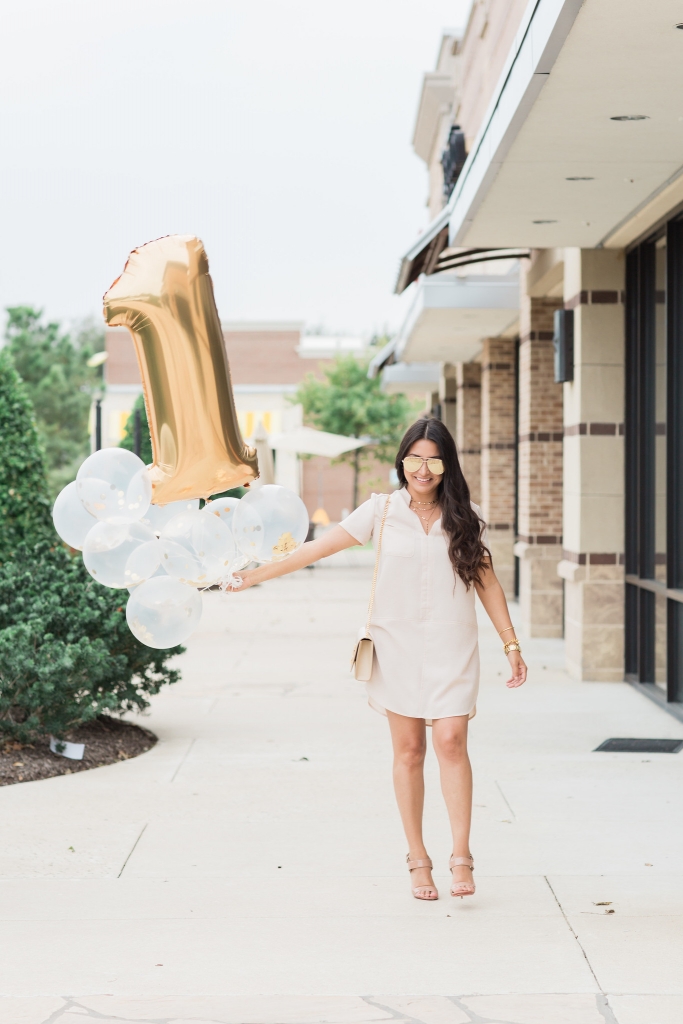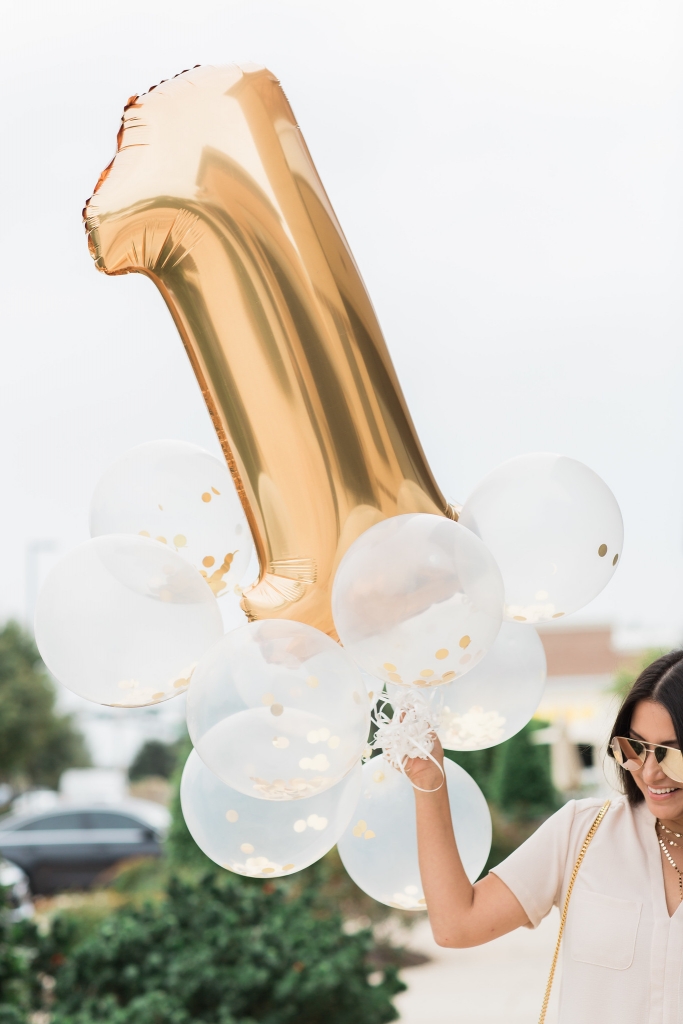 "The more you praise and celebrate your life, the more there is in life to celebrate." – Oprah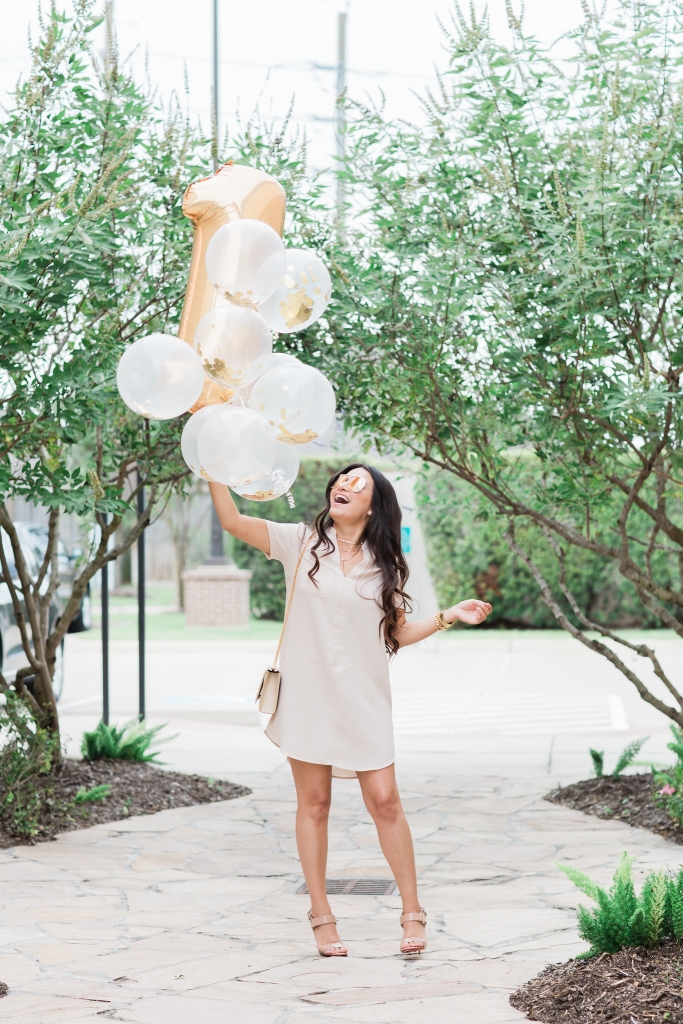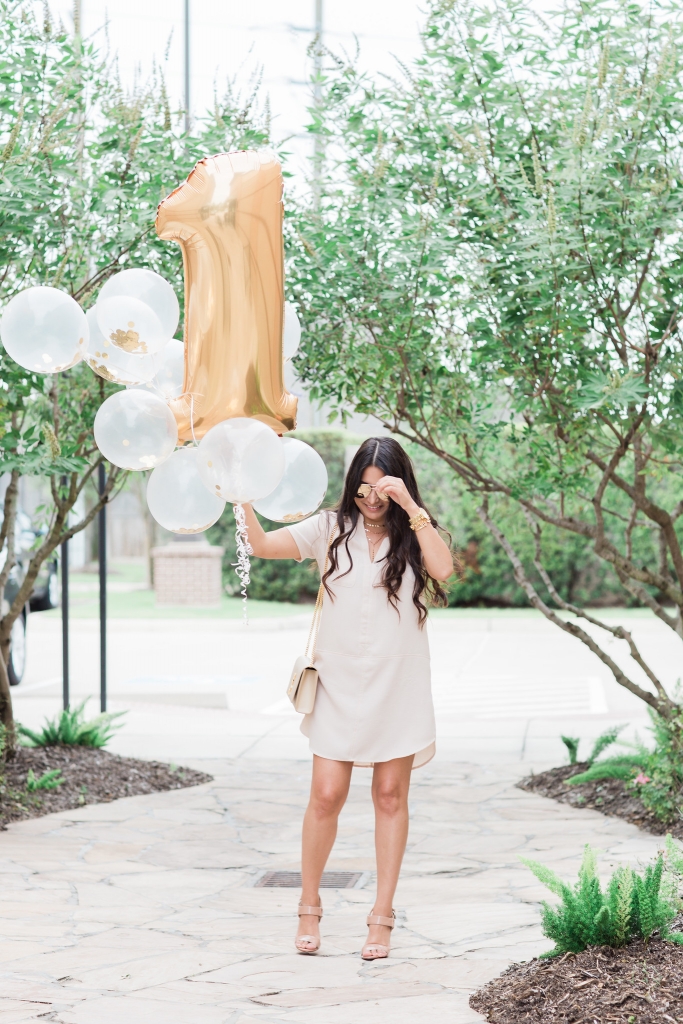 "We must find time to stop and thank the people who make a difference in our lives." – John F. Kennedy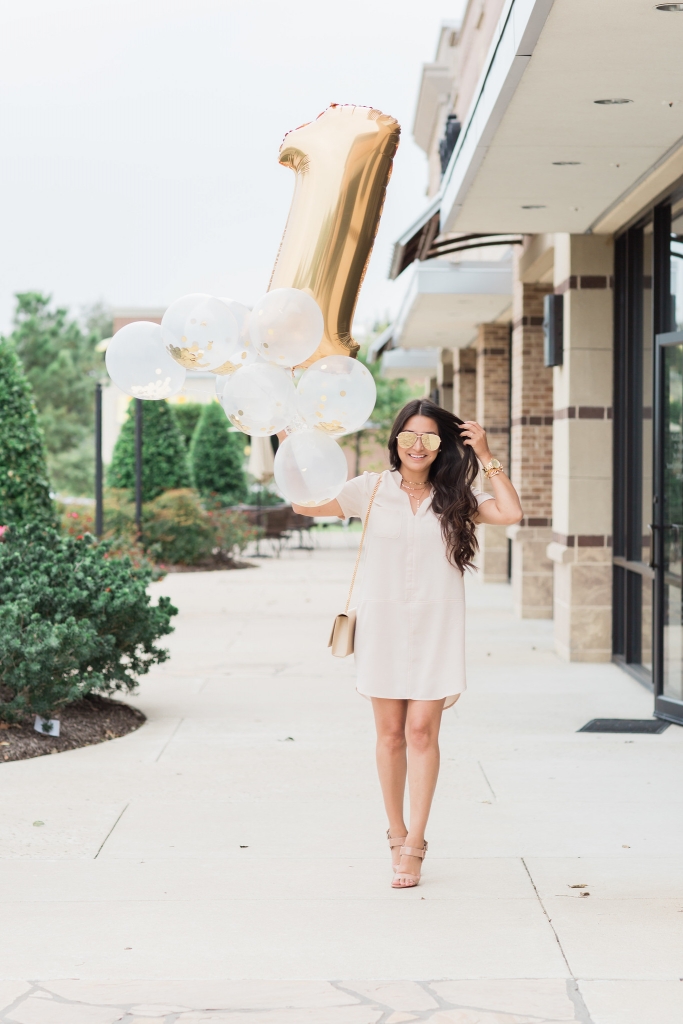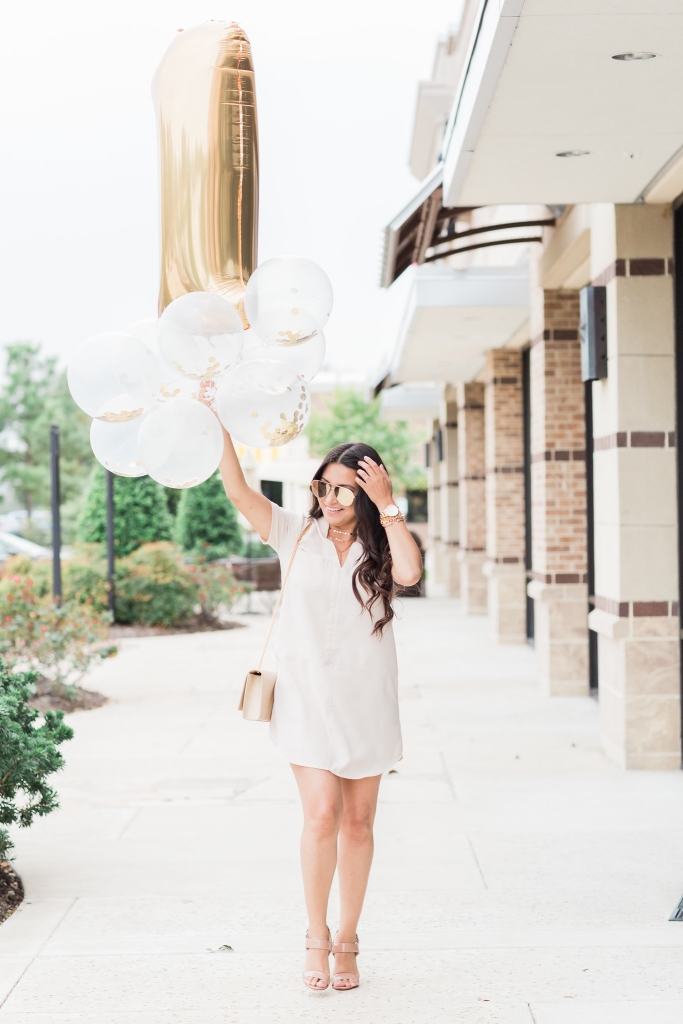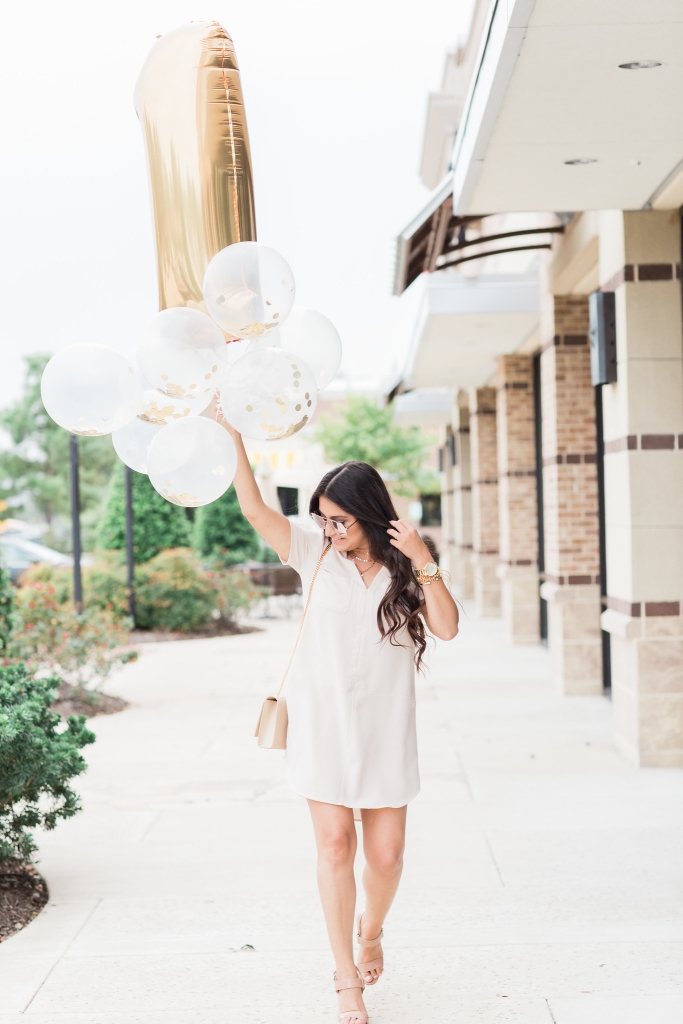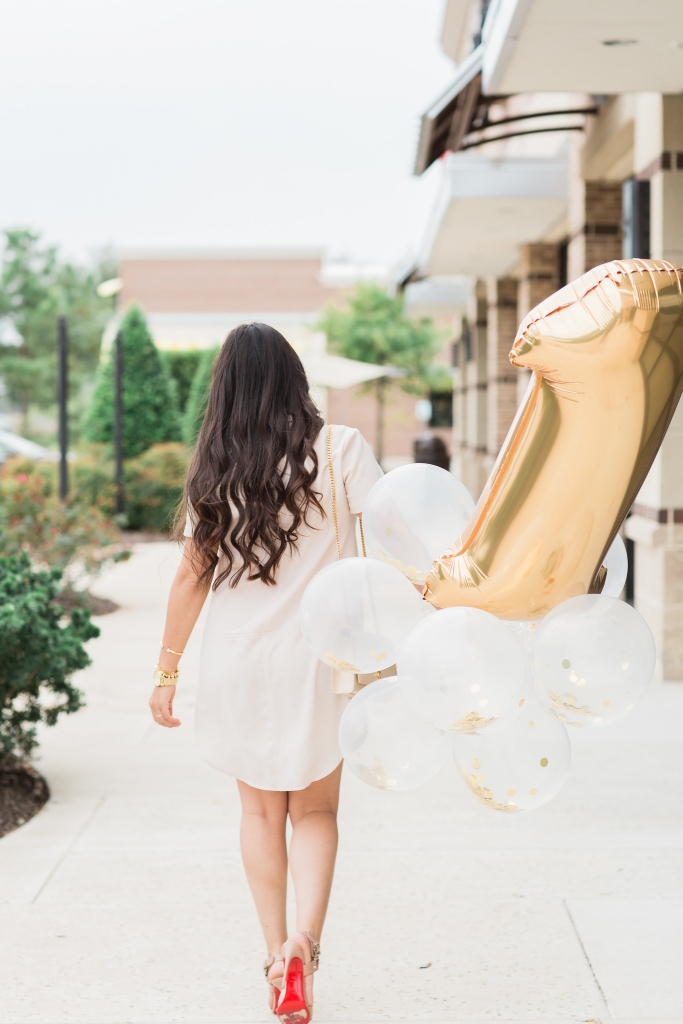 Dress – XS | Necklace | Sunglasses | 1 Balloon | Confetti Balloons | Shoes – Louboutin – similar here | Bag
Okay, so first things first, do I get a cake for this? Any excuse for cake right? lol. I honestly can't believe it has already been an entire year since I started my LuxMommy Blog. You know how something can feel like yesterday but at the same time feel like it has also been like forever? That's how this feels for me. I could never have imagined that this crazy busy, exciting, and (lets be honest) pretty stressful, but in the best kind of way of course, life would have ever been a possibility before LuxMommy. BTW, I was joking about the cake (kind of). Besides getting to share my love for fashion and the things that I feel passionate about, all of you have been the greatest gift of all. I am so glad that you have all come along with me on this journey. I only started this blog with you all in mind. I started LuxMommy as a way for me to share my outfits of the day on Instagram and my love for luxury and well, it just never stopped growing. There's a famous poem by Robert Frost about two roads diverging in the woods and having to choose which path to take. I also feel like I was wondering aimlessly in the woods and I came across this path I wasn't necessarily looking for but there it was… So I took it. I didn't start LuxMommy with some huge plan or a goal, it was just was something I knew I would enjoy. Thankfully you guys stuck with me and allowed it to blossom into what it is now. So, from the bottom of my fashion addicted heart, I want to say THANK YOU to each and every one of you! I literally wouldn't be here without each and every one of you!
Now, let's get to the fun stuff! One lucky winner is going to win a $100 gift card to anywhere you want. This is open Internationally. I just need to be able to order it online and have it emailed to you. Use the widget below to enter. If you are not familiar with rafflecopter, please watch the 30 second video below before you enter. The more boxes you check the more entries you have. The only requirement is to comment on this blog post(and mark it in the widget below) for your first entry. All the other entries are extra and not mandatory to enter. You can tweet once a day through the widget below for additional entries daily. Good luck!
Not sure how to enter, watch this 30 second video to make sure you are entering correctly.
a Rafflecopter giveaway