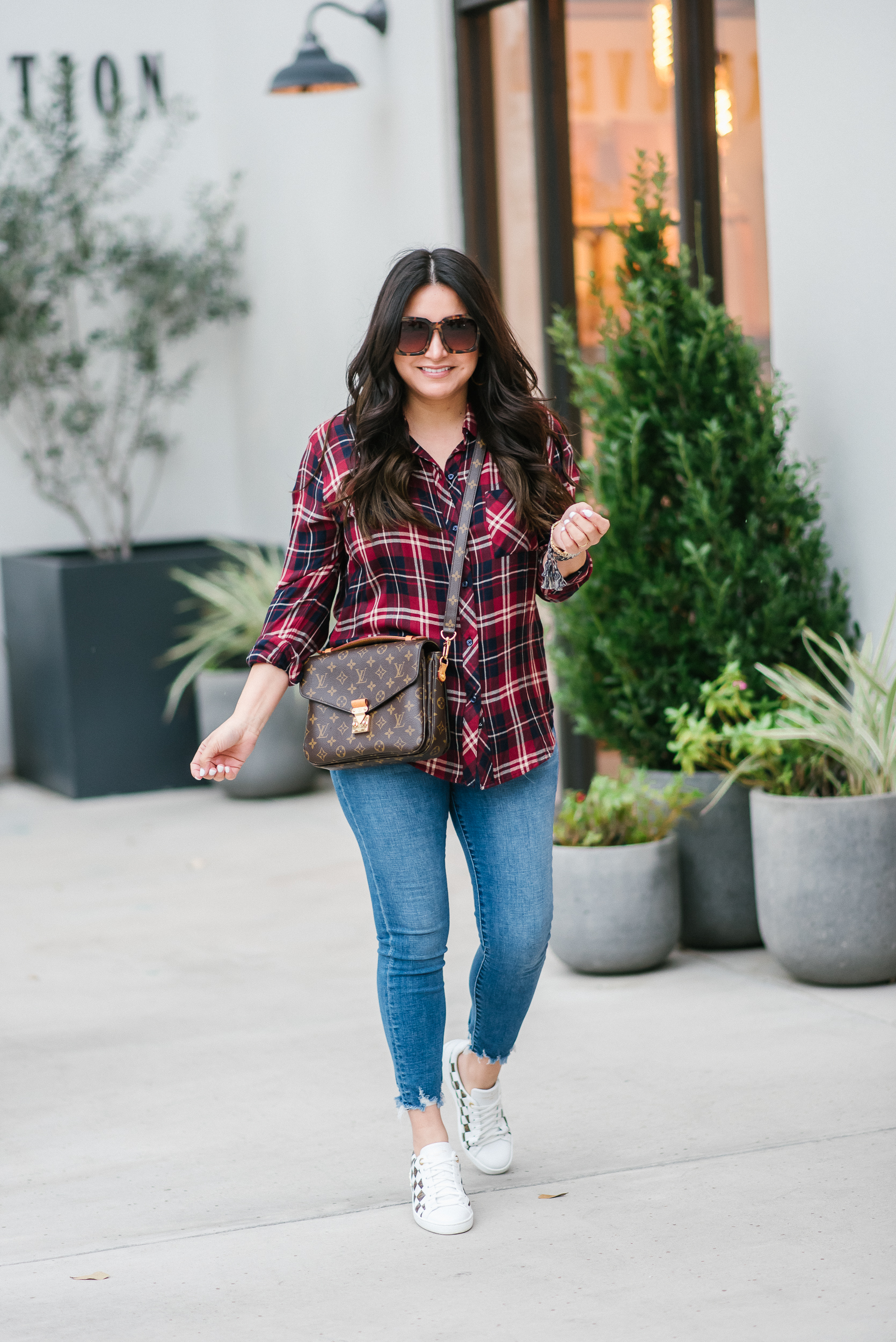 There is nothing like a good plaid for transitioning into Spring so I had to put together the best plaids for now and later! I separated them below by under $50, under $100 and splurge-worthy. Mine is a total splurge but from my favorite brand for plaids. It's super soft, fits amazing and has the perfect drape. If you know, you know. This is my 3rd from the brand and it won't be my last.
I've also gotten a ton of questions about these sneakers lately. They run a little big, so I went down half to a 36. I am usually a 36.5 and are actually very comfortable. They are traditional lace-up sneakers but I tied them off so I could just slip them on and off and I love them. I received mine as a gift so I didn't even have these on my wishlist but I am glad I have them now. They are definitely one of my favorite sneakers. If you want to see some of my other favorite luxury sneakers check out this YouTube video.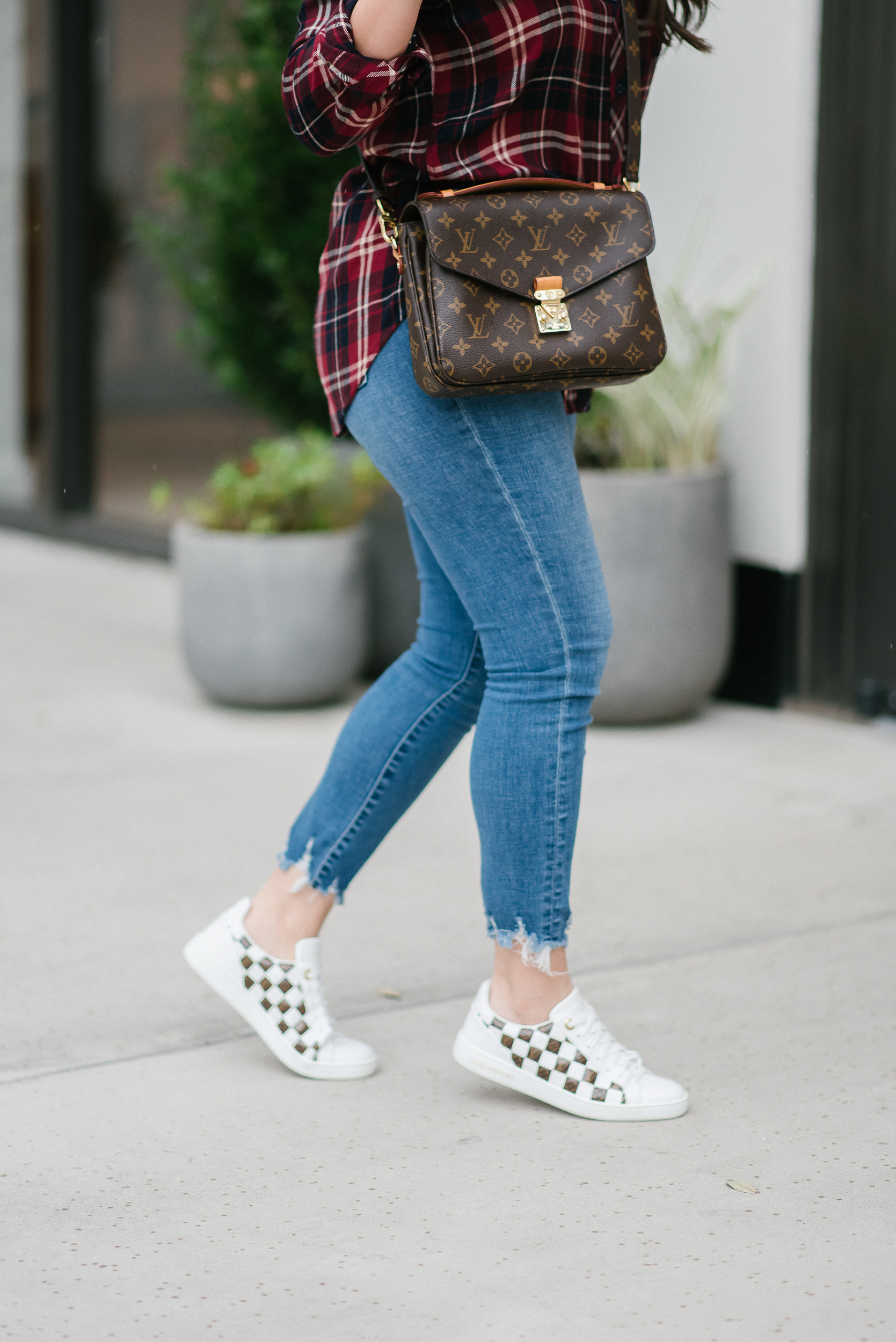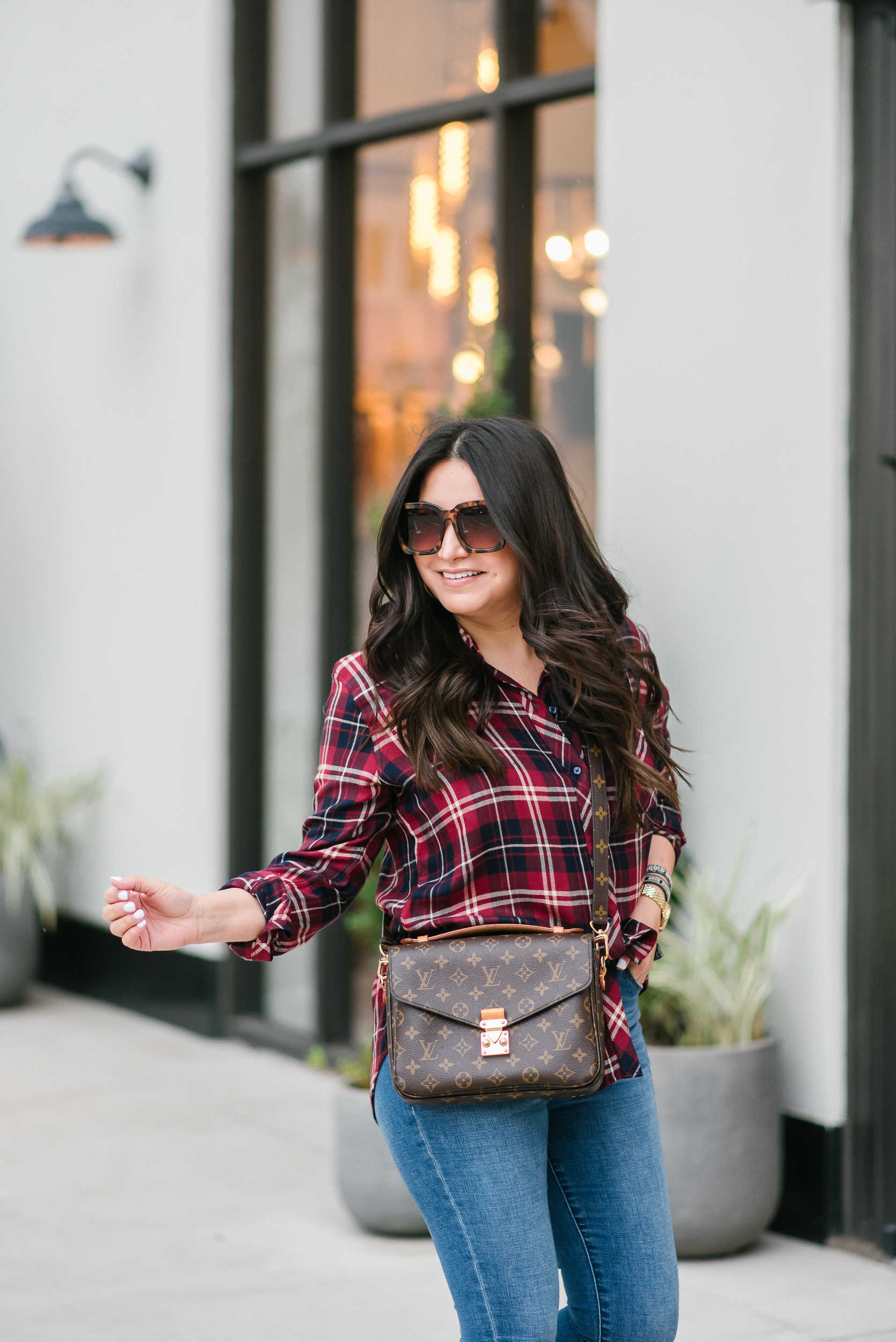 PLAID SHIRTS UNDER $50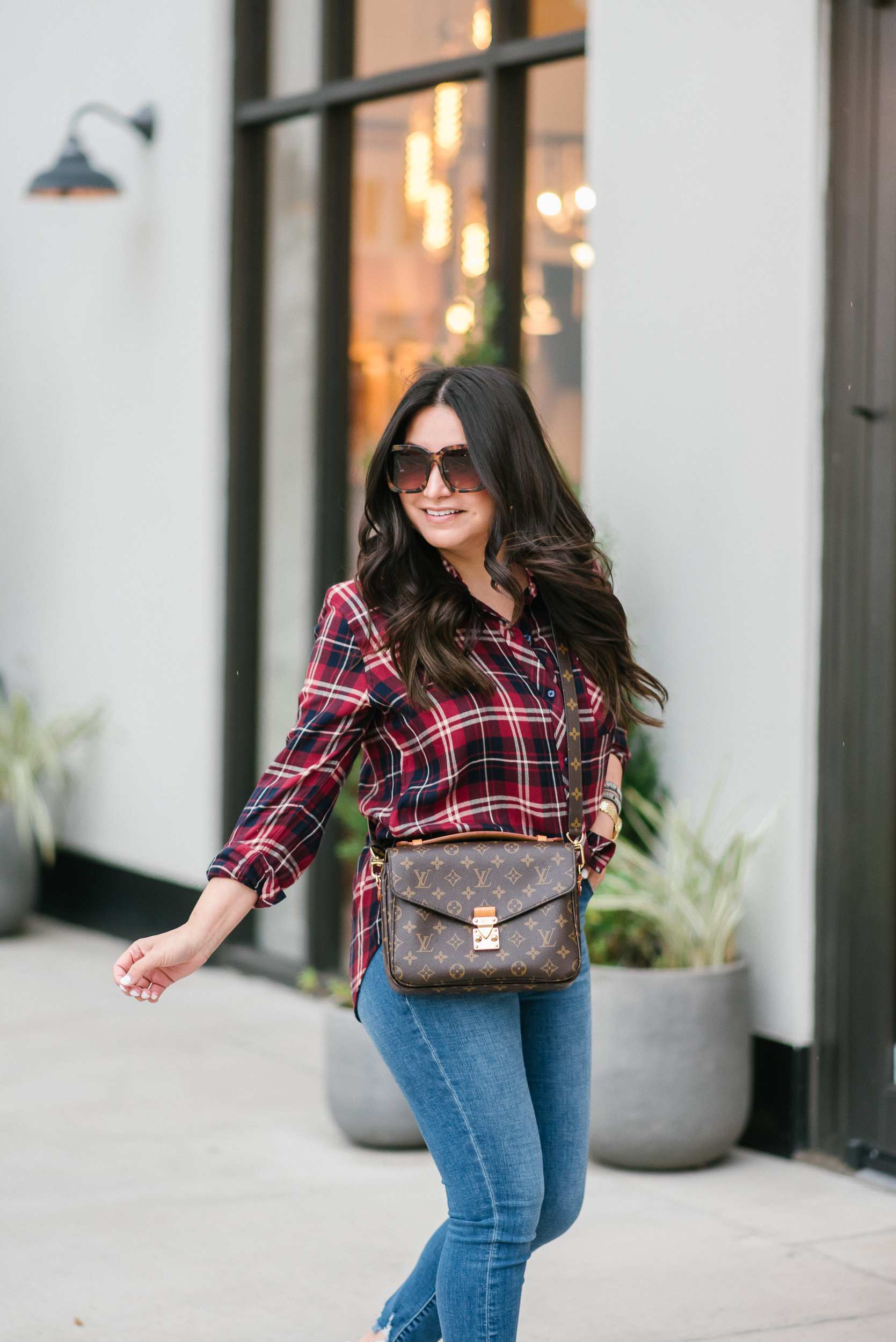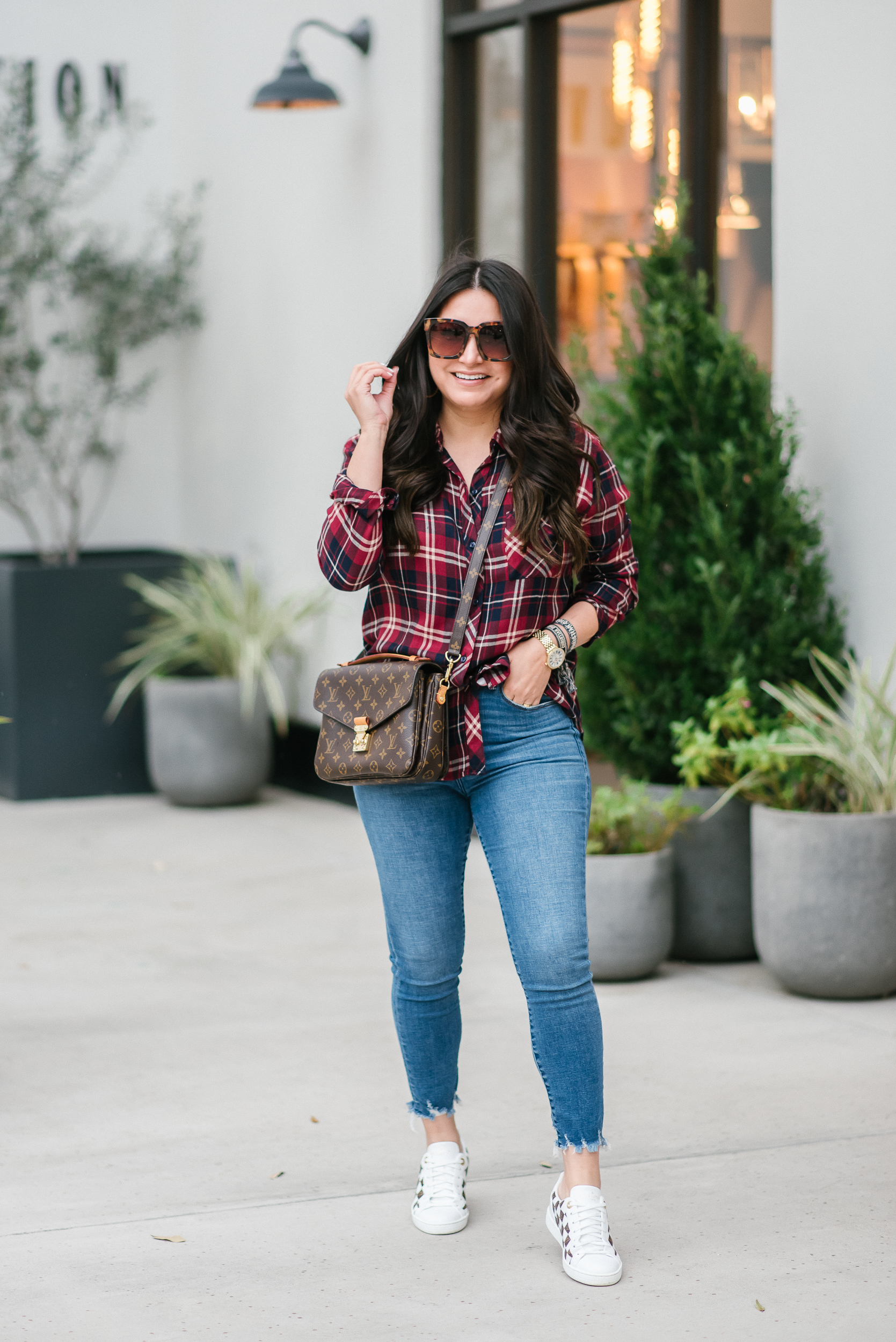 PLAID SHIRTS UNDER $100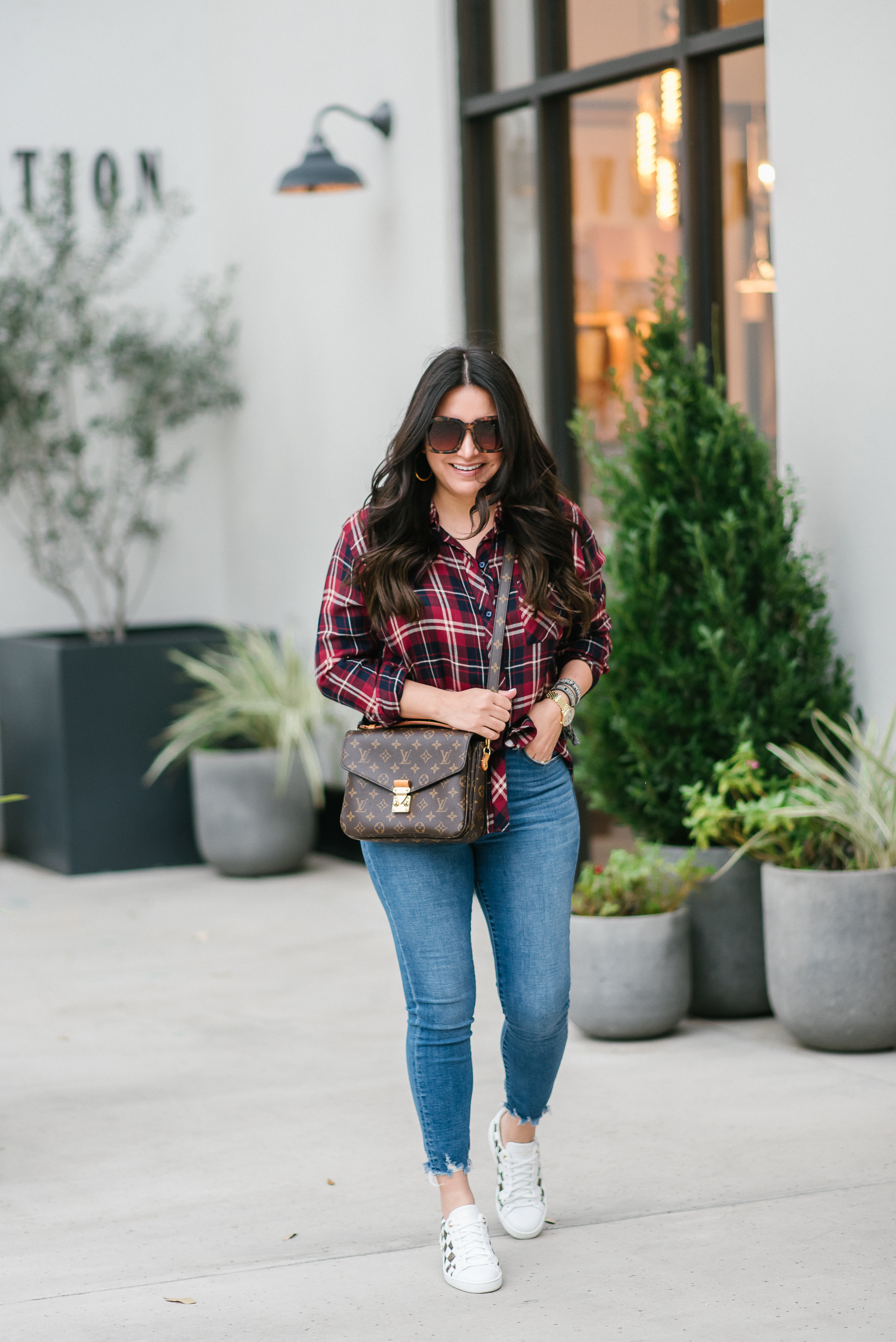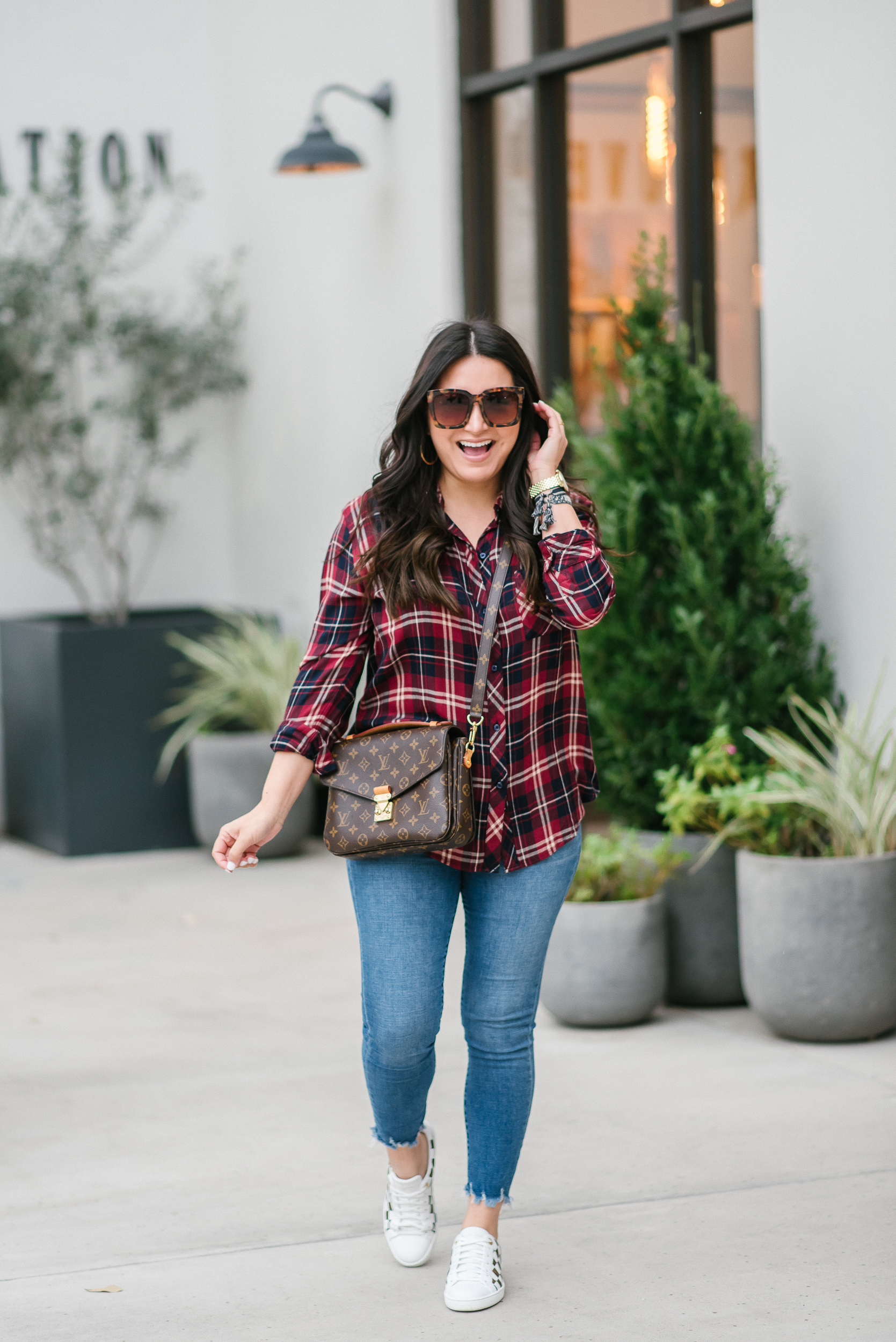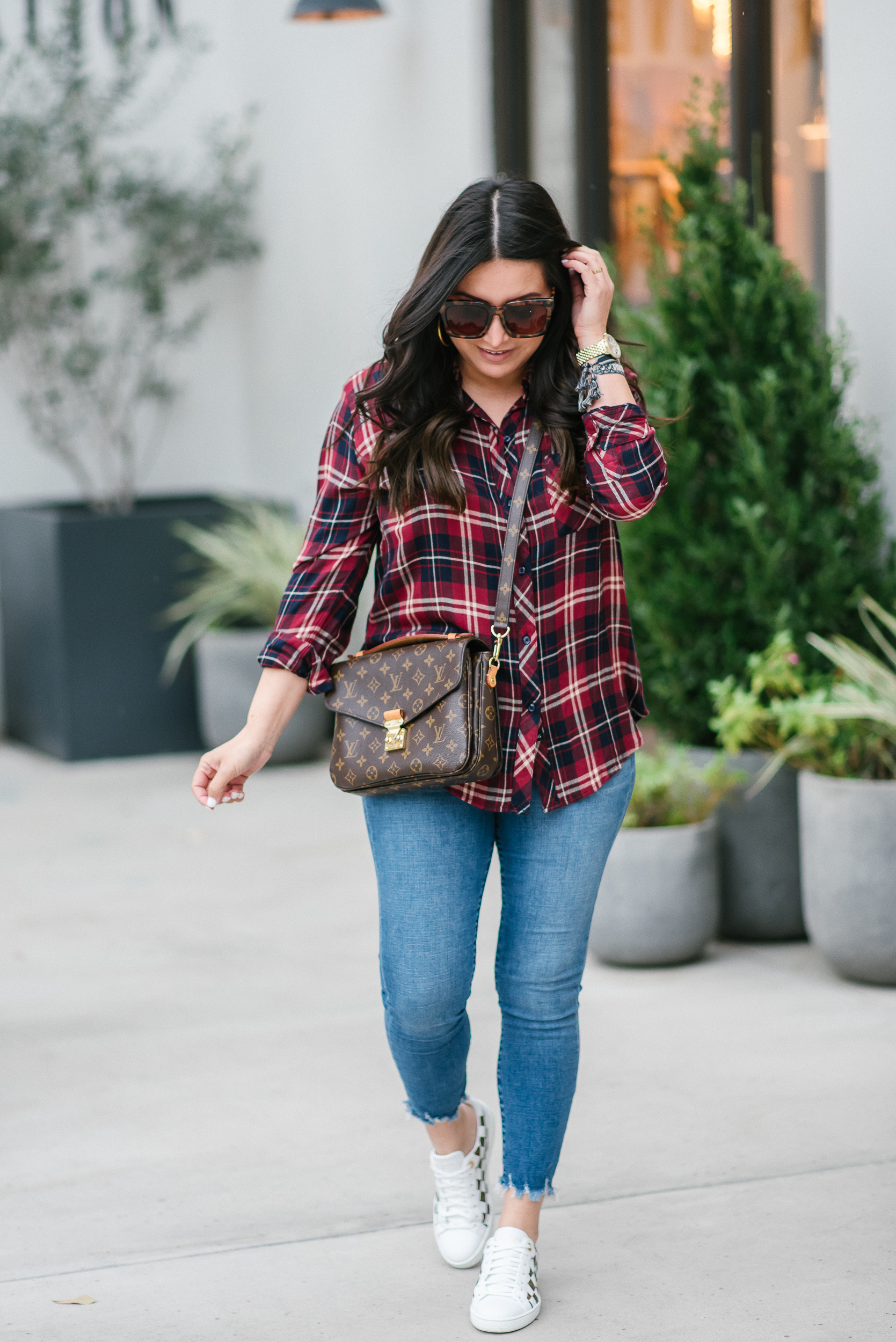 SPLURGE WORTHY PLAIDS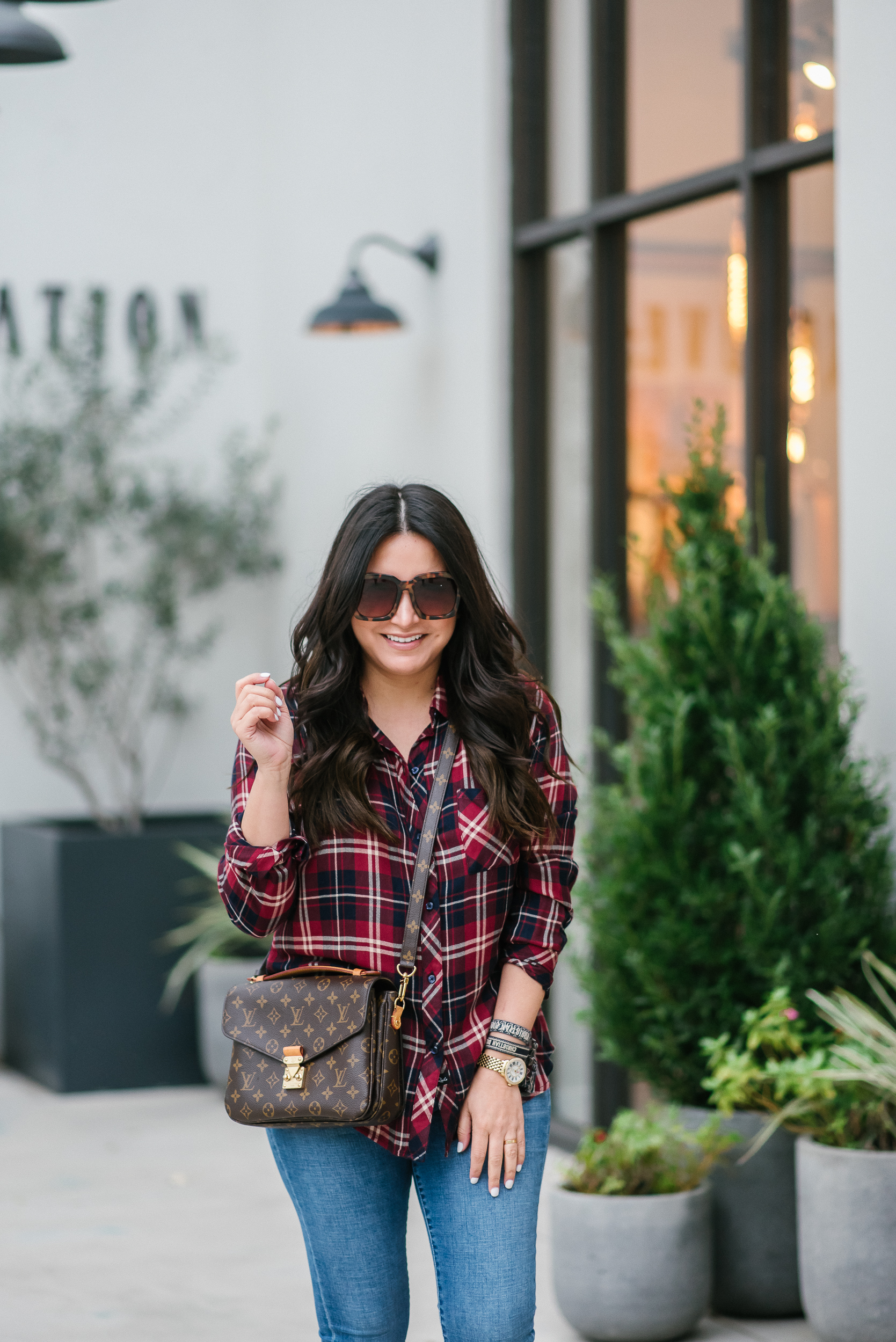 Last up, I have to mention the current rumor about skinny jeans…are they out or in? I honestly think this debate is hilarious because I've always been a big believer in wearing what you love not what's trending. So, to answer the question. What is my opinion on the skinny jeans debacle, are they out? Well, yes I think they are out in terms of trends. I don't think skinny jeans have been trending for a while. They've moved into the classic category. They are now a forever staple in your closet essentials. Now, the trends are more wide-leg, bell bottoms and straight legs. If you're curious if I love those trends, the answer is yes. Unfortunately, they don't always love me back. My body type paired with my height can make it challenging to wear some styles of jeans without making me look like a tree stump and I am sorry but I can't wear something I don't feel confident in…trend or not. With that said, I am currently working on a denim order now that has several different styles. Once it arrives if any of them look good on me, I will share!!
So, what's your opinion on the jeans debacle? Do you think skinny jeans are out? Let me know in the comments.