All my Luxury Shoe lovers, this one's for you! Today on Instagram I shared my luxury shoe collection, so I thought I'd do a little add on and share my top 5 luxury shoes with y'all. It's no secret that I love shoes but if I ever had to downsize and only keep 5 luxury pairs of shoes, these are the ones I will keep. Any guesses before you keep scrolling?
Top 5 Luxury Shoes
This classic pump might be my all time favorite pair of heels. They surprising break in very nicely and become a more wearable shoe the longer that you own them. The look is timeless, sexy and elegant at the same time. They are perfect for the office, date night or girls night out. They will very quickly become a go to pump for almost every occasion.

I currently have 4 pairs of these mules and I want to add the red color too. They are so comfortable and chic. I love that they are understated yet so still so luxurious. They instantly make a super casual outfit look polished and pulled together. If you want something casual, comfortable and luxurious….. these are for you. Check out some of the colors below.

This classic rockstud pump is another all time favorite of mine and they are so comfortable too…for a four inch heel that is. If you want a classic heel with a little personality you will love these. They instantly glam up a simple outfit in the most fashionable way. They come in a ton of color/print options and a lower heel version too. I will link some options below. Whether you reach for these often or just on occasion you will be glad you have these in your closet.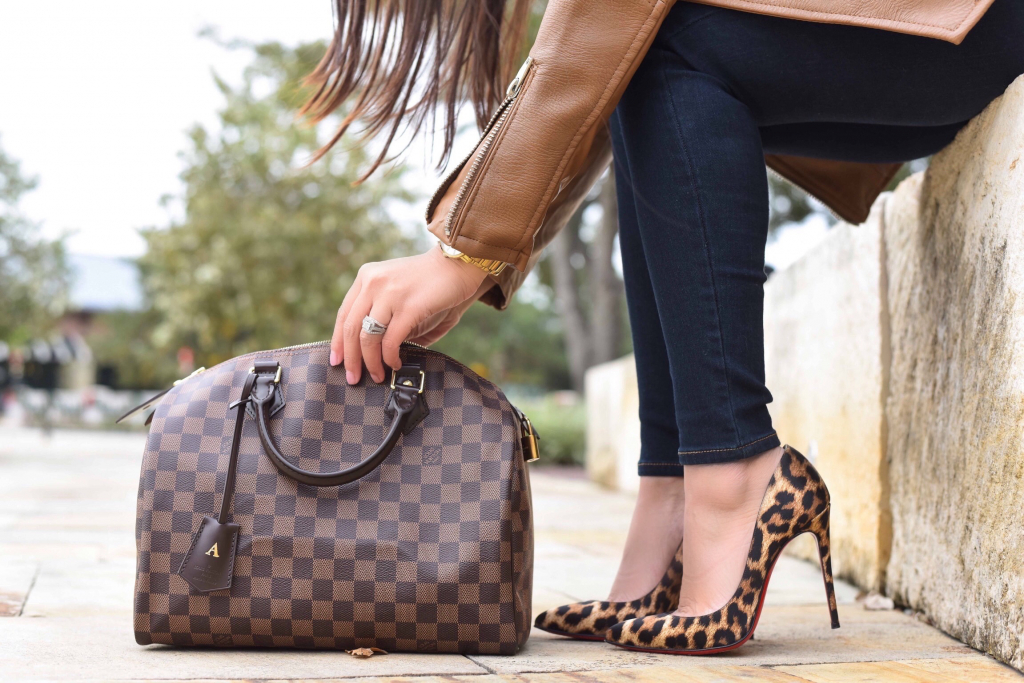 I keep talking about classics so I had to include my favorite print into the mix. This silhouette is classic but so much fun in this leopard print(also a classic). A leopard print heel is a must have in any true fashionistas closet. This print pairs perfectly with neutrals and fun colors. If leopard isn't you thing no biggie, find something that is. A fun print is always a good option to have on hand. I will link a few options down below.

These block heeled rockstud sandals are still a favorite after all these years. Like clock work, I dust them off and enjoy them for the spring and summer season and every season they bring me joy. I've considered ordering another color every year but haven't yet. Maybe this is the year. I just love them. As with most strappy shoes you can get a little rubbing after a couple of hours of wear but I'd consider these pretty comfortable considering the style. I can wear these for a good part of the day without any issues. They also still look amazing after a few years of wear. So, I'd say they are worth it too! Check out the shorter option below as well as some of the colors I am considering.

So, which pair is your favorite? Let me know in the comments below!