Happy weekend y'all! It's been a great week, busy but great. We are still lounging around this morning. It's been a long week and I was going to fully take advantage of sleeping in. It felt so good to sleep in today. Dogs are currently all cuddled up around me, boys are listening to music in their rooms. They are obsessed with listen and requesting music. We've always been a music family, we love to sing and dance. This house is no stranger to the random dance party…lol. Okay, enough of that, let's get to this weeks best sellers shall we.
CLICK PINK TEXT TO SHOP
THIS WEEK'S BEST SELLERS:
You guys loved this zipper hoodie as much as I do! It is on the best sellers for a second week in a row. It is so soft and comfortable but still lightweight enough to workout in. This is a definite must have if you workout outside IMO.
I LOVE quay sunglasses and last month I got a couple new pairs and y'all loved them too! These are the high key black rim with the mirrored lens and I just love the oversized look of them. They come in a smaller size and so many different colors as well.
These have been one of my most talked about items recently and quite a few of you picked these up.  They are easy to incorporate into your skincare routine. If you grabbed these let me know what you think in the comments!
The Gucci Belt Bag made the best sellers list and I am so excited because I have been loving it so much! It has been a crazy and busy week and this bag has been so easy for being on the go. I am so glad y'all are loving it too.
I always get excited when something from Barefoot Dreams is a best seller. Barefoot Dreams is such an amazing brand, I love all of their products and I seriously live in this robe when I am at home. It is so cozy and perfect for getting ready or laying around to watch tv.
CLICK TO SHOP BEST SELLERS

---
POSTS OF THE WEEK:
CLICK PHOTO TO SHOP DETAILS
---
VIDEOS OF THE WEEK:
CLICK THUMBNAIL TO WATCH VIDEO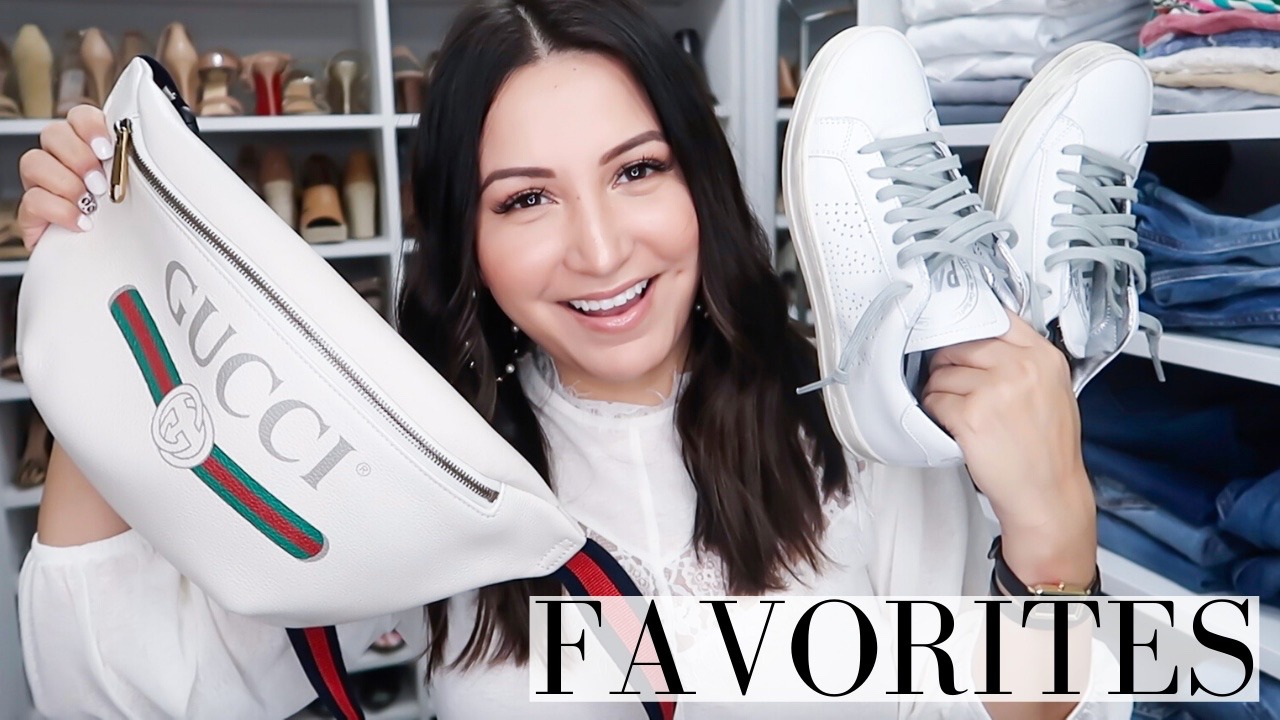 ---
Recent Purchases
–  I ordered two more pairs of these leggings. They are my favorite so I had to get them in petite
– I grabbed this lightweight pullover top. It is going to be great for transitioning into spring.
---
Sales You Need to Know About
Nordstrom – up t0 40% off clothes, shoes + accessories – CLICK HERE TO SHOP
Revolve – up to 65% off – CLICK HERE TO SHOP
Express – up to 50% – CLICK HERE TO SHOP
Pottery Barn – 20 off Friends + Family Sale – Use code FRIENDS – CLICK HERE TO SHOP
CLICK TO SHOP BEST SELLERS