I'm so excited to share an epic luxury handbag haul featuring Louis Vuitton and TWO Hermes handbags! I thought we'd go a little deeper and talk about the quality and why they are worth it, and how to get your own. Check out the full video and more below!

Hermes Birkin Bag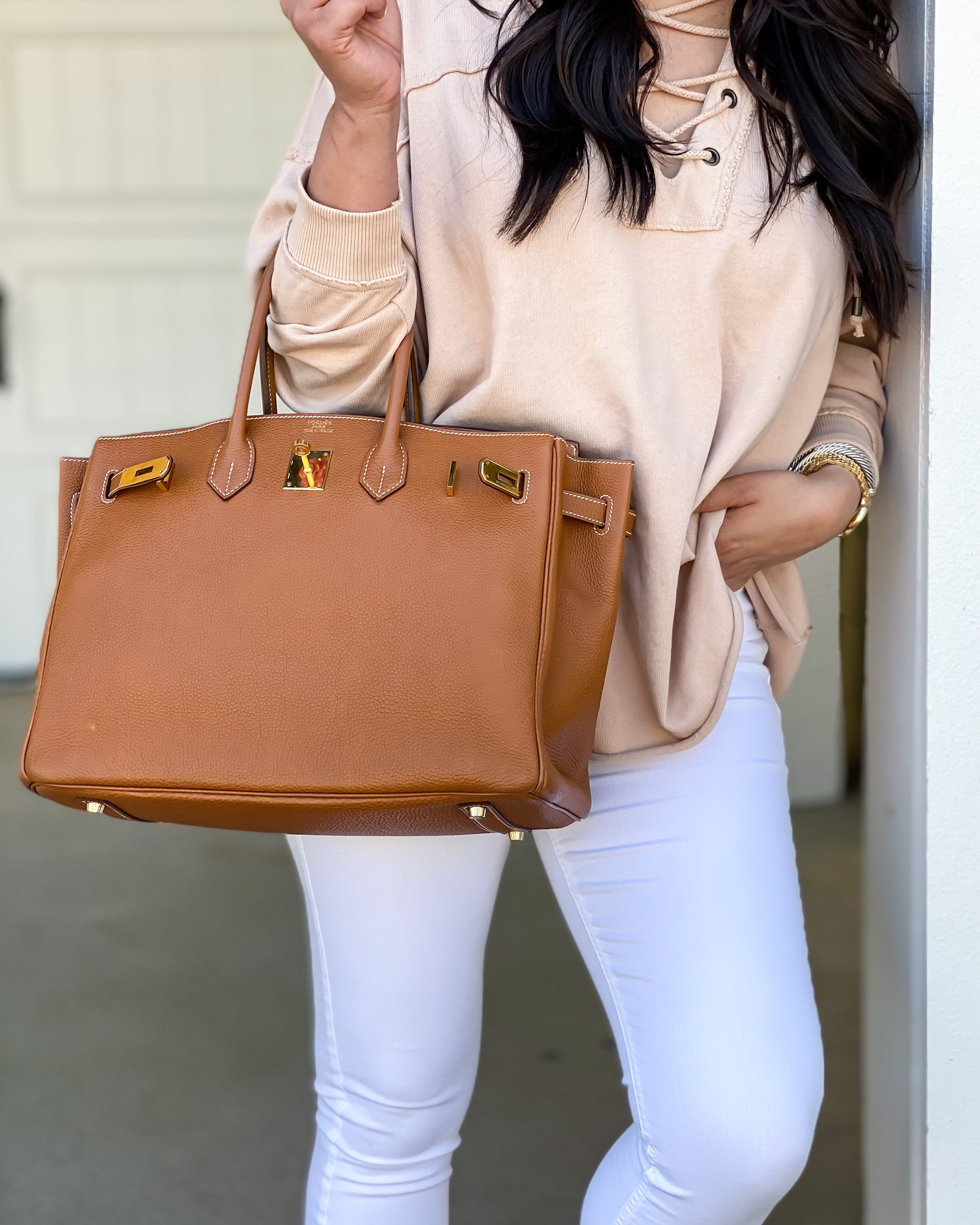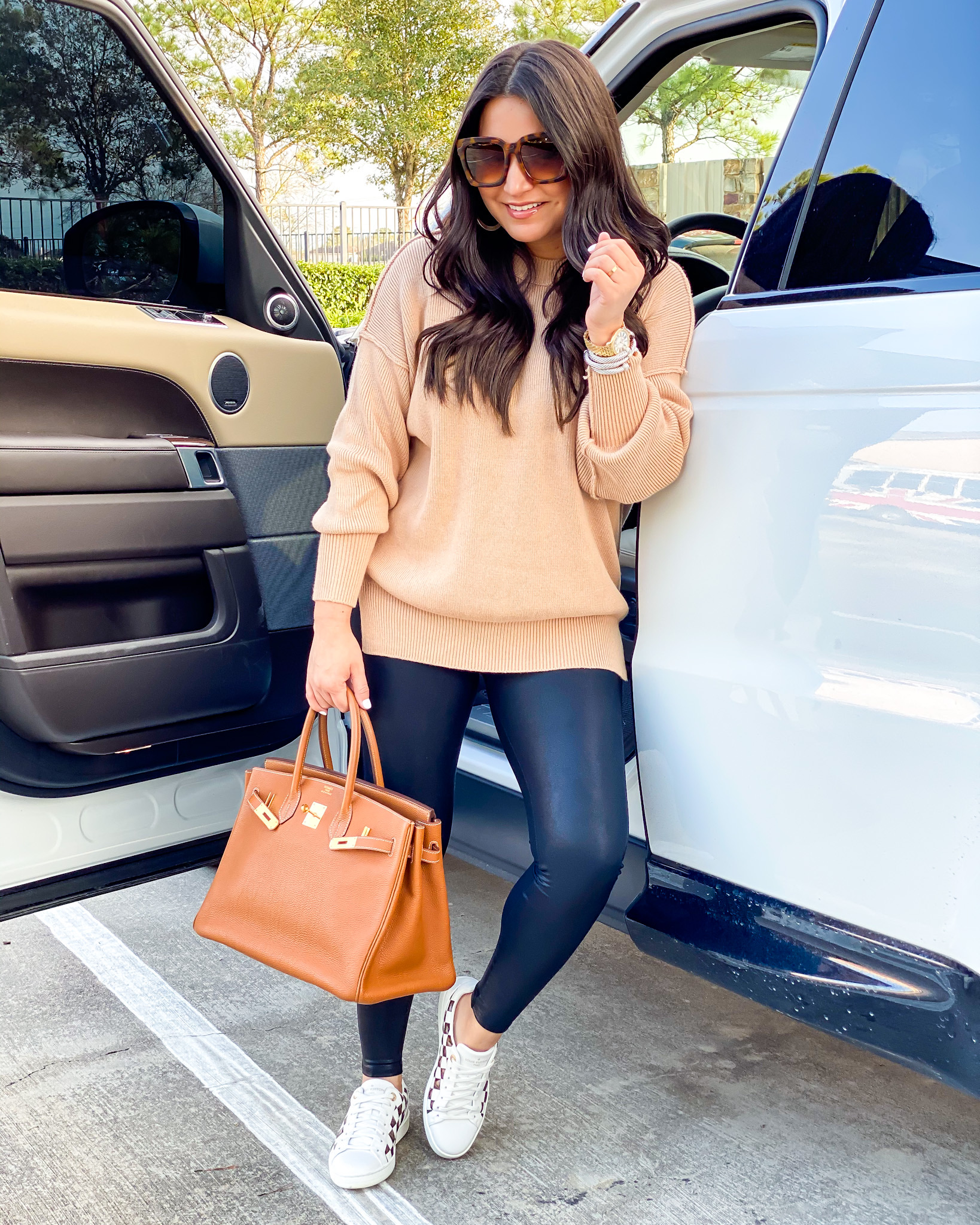 I am super excited to share with you guys two amazing new pieces to my luxury handbag collection. The Hermes Birkin 30 size gold-on-gold Togo leather and the Hermes Birkin 30 size in etoupe with gold hardware also in Togo leather. Both are really beautiful neutral colors.
I did have the Hermes Birkin bag in the 35 originally. I found that no matter how much I loved that bag, I just did not reach for it because it was too heavy. What is the point of having your dream bag if you are not going to reach for it often?! So, I decided to go with the smaller size. This size is definitely more comfortable to carry as your everyday bag. It's still an all-leather bag, but the size difference is pretty big when you compare the 30 to the 35 size.
The gold-on-gold combo has always been my dream color combination but I always wanted to add another color to my Hermes bag collection. The etoupe Hermes bag is such a classic neutral beautiful color. I wear a lot of nudes, beige, caramels, and creams, so this color is going to go perfectly with a lot of different outfits. I am in love, you guys, I LOVE it! If you wanted to compare the gold to the etoupe. I'd say the gold is a warm camel color and the etoupe is neutral. It can lean both warm and cool, depending on what you style it with.
Why Are Birkin Bags so Expensive?
Two of the questions I've been asked are….why are Birkin bags so expensive and are they worth it? The short answer to both is they are pure luxury and yes, they are worth every penny.
Everything about the Hermes Birkin bag is of the highest quality. They are handmade from only the highest grade leather for durability and beauty. The hardware is plated gold for that exceptionally luxurious feel. Then to top it off,  the high demand for a Birkin just keeps growing and growing. The Hermes Birkin is now one of the most expensive bags on the market.
Buying a luxury handbag like the Hermes Birkin is more than just buying that feeling of pure luxury, it is also an investment. An Hermes bag continues to go up in value year after year! The quality and exclusivity of the bag make it a favorite among collectors. Buying an Hermes bag is more than just treating yourself, it's buying a family heirloom.
How to Get a Birkin Bag
The number of Birkin bags available are very limited. You are not likely to find one by stopping into an Hermes boutique. Mine were both purchased new but on the pre-loved market, which means I paid a premium for them. Watch the reveal video here. Mine both came with all of the packing and accessories, minus the box for the gold on gold. It really is an amazing experience to open that package and smell the leather for the first time.
If you are not lucky enough to snag one from a boutique you will need to find a reputable seller that can source one for you or get it pre-loved from a reputable website. I am linking a few options below from a website I trust. Prepare yourself, the prices are pretty high on the pre-loved market, especially depending on the condition.