When it comes to luxury sneakers, P448 sneakers are one of my top picks. It's been a while since my original p448 sneakers review(check it out here), so I thought it was time for an updated version. Plus, I just got a new pair in and had to share them with you! My new P448 sneakers are a different style than my original pair. I wanted to try another pair to compare but also to confirm the consistency of the brand. My first pair were the John style and these are the task style. The task has a platform style sole, so you get a little extra height with them.

What brand are P448 sneakers?
P448 is actually the brand. P448 is an Italian footwear brand that offers eclectic and innovative styles manufactured with the highest quality Italian materials. All P448 products are 100% made in Italy.
The website says… From the selection of materials to the cutting of the leather, to the hand-stitching of the sole, every step of the production process is executed with meticulous attention to detail. Every P448 design is engineered to achieve perfection in both form and function. An expert team of skilled artisans is devoted to quality and comfort in both design and performance.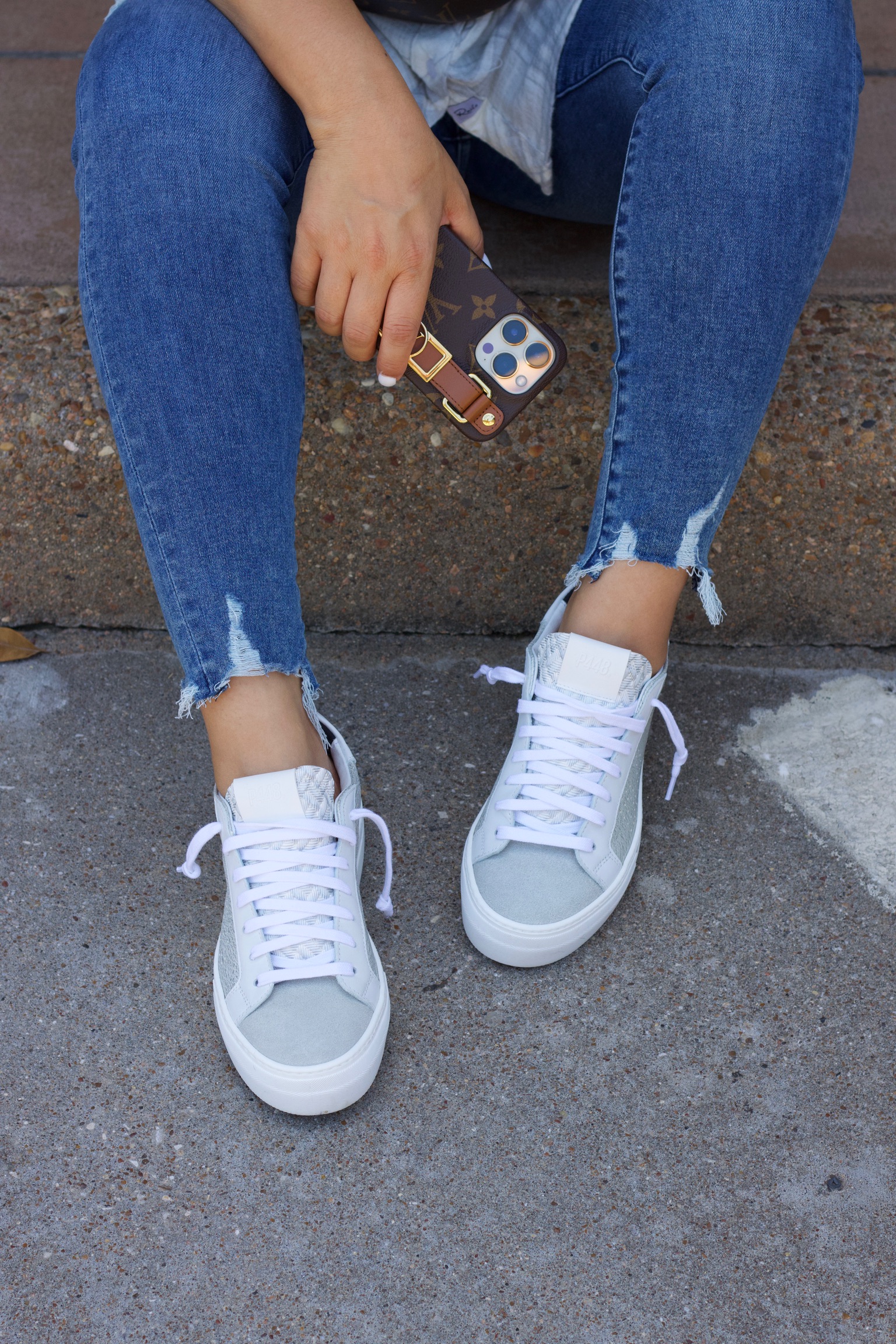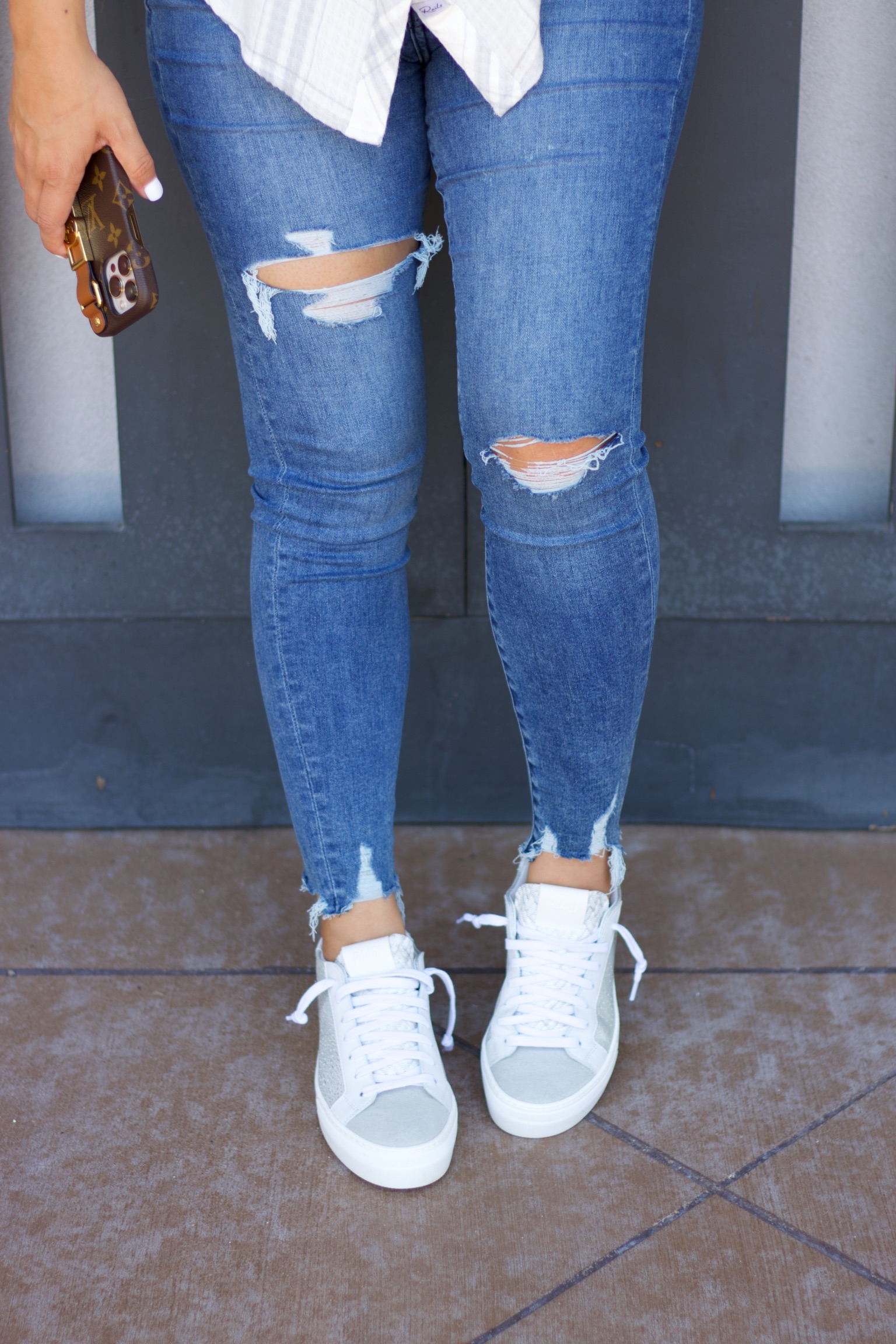 Are P448 Sneakers Comfortable?
I don't know about you, but comfort is mandatory when it comes to sneakers and P448 sneakers are elite when it comes to comfort. I'd say, when comparing all of my luxury sneakers, P448 sneakers are the most comfortable. Both pairs of my P448 sneakers are extremely comfortable and I can wear them for long periods of time. You can feel the difference between these and other brands immediately after putting them on. They have definitely made it a priority to create a comfortable sneaker.
Do P448 Run True to Size?
My only complaint is, that the sizing isn't consistent. I have these in 36 and these in 37. I am typically a 6.5, for reference. Also, I don't typically wear socks with my P448 sneakers. When I do, I wear these. They are my favorite no-show socks. I can wear them with everything from sneakers, to flats and boots and they don't show at all. I also love that they come in sizes, so you get a better fit.
Are P448 Sneakers Worth the Investment?
I get this questions in regards to all things luxury. In the luxury sneaker space, I think P448 sneakers are one of the best options out there. The quality is amazing, they are extremely comfortable, they come in a ton of colors/fabric options and the price is one of the best in the luxury sneaker category. Can you get more affordable sneakers, sure, but when talking luxury sneakers, P448's are totally worth the investment.
P448 Sneakers Sale
I had to put together some P448 sneakers I found on sale for you. You can often find many styles available on sale, so I will link some options below. Even though these are worth full price, why not save a little if you can.

I think with all that said, it's clear P448 sneakers are a smart buy. They are great quality, have a ton of options to choose from, are a better price than other luxury sneakers and are extremely comfortable. I've had my first pair for years and they are still a go to when I know I will be on my feet for a while. This new pair is just as comfortable with a little more style. Make sure to shop my full outfit details in the widget below.
Thanks for stopping by! Make sure to subscribe so you don't miss any other posts here.