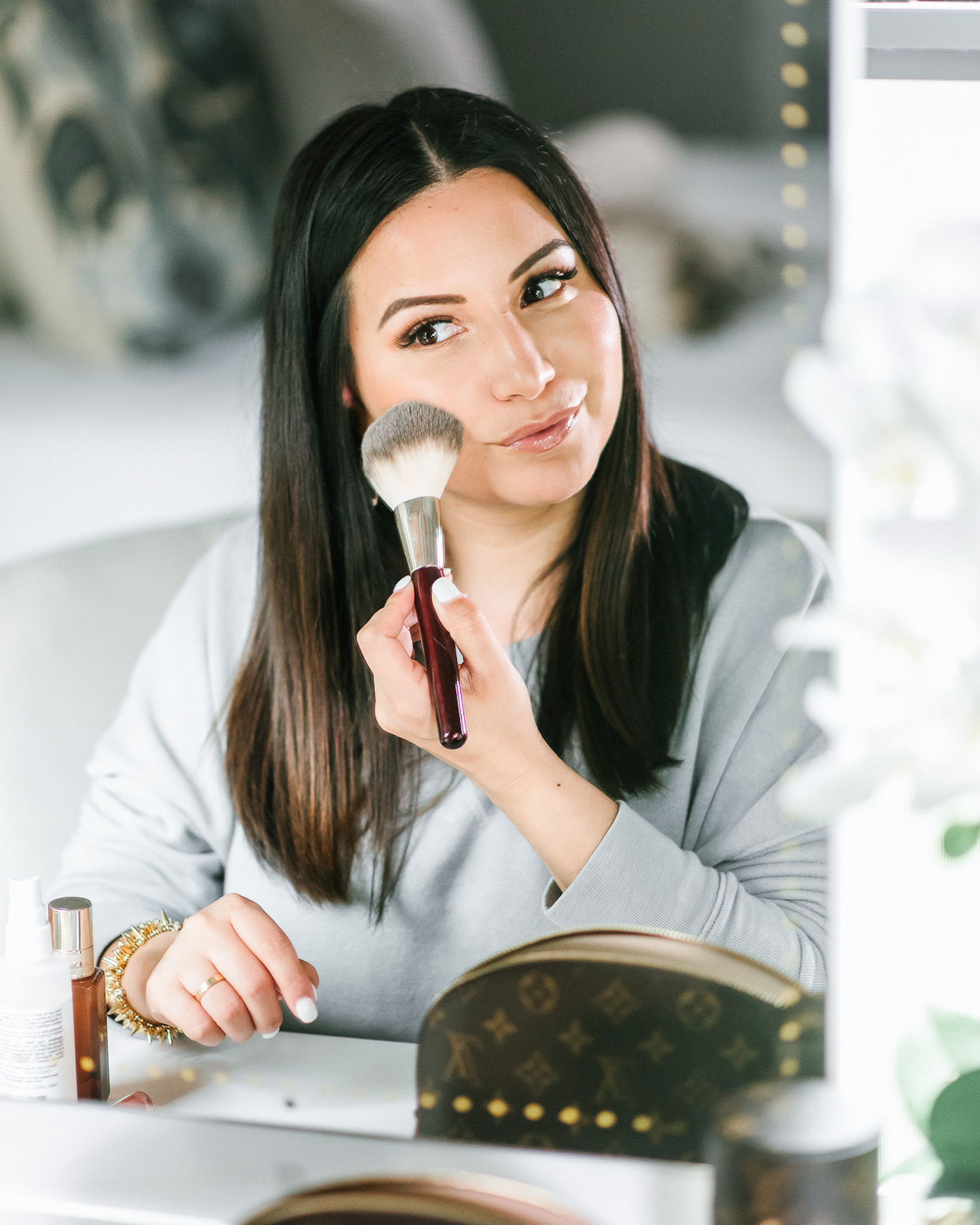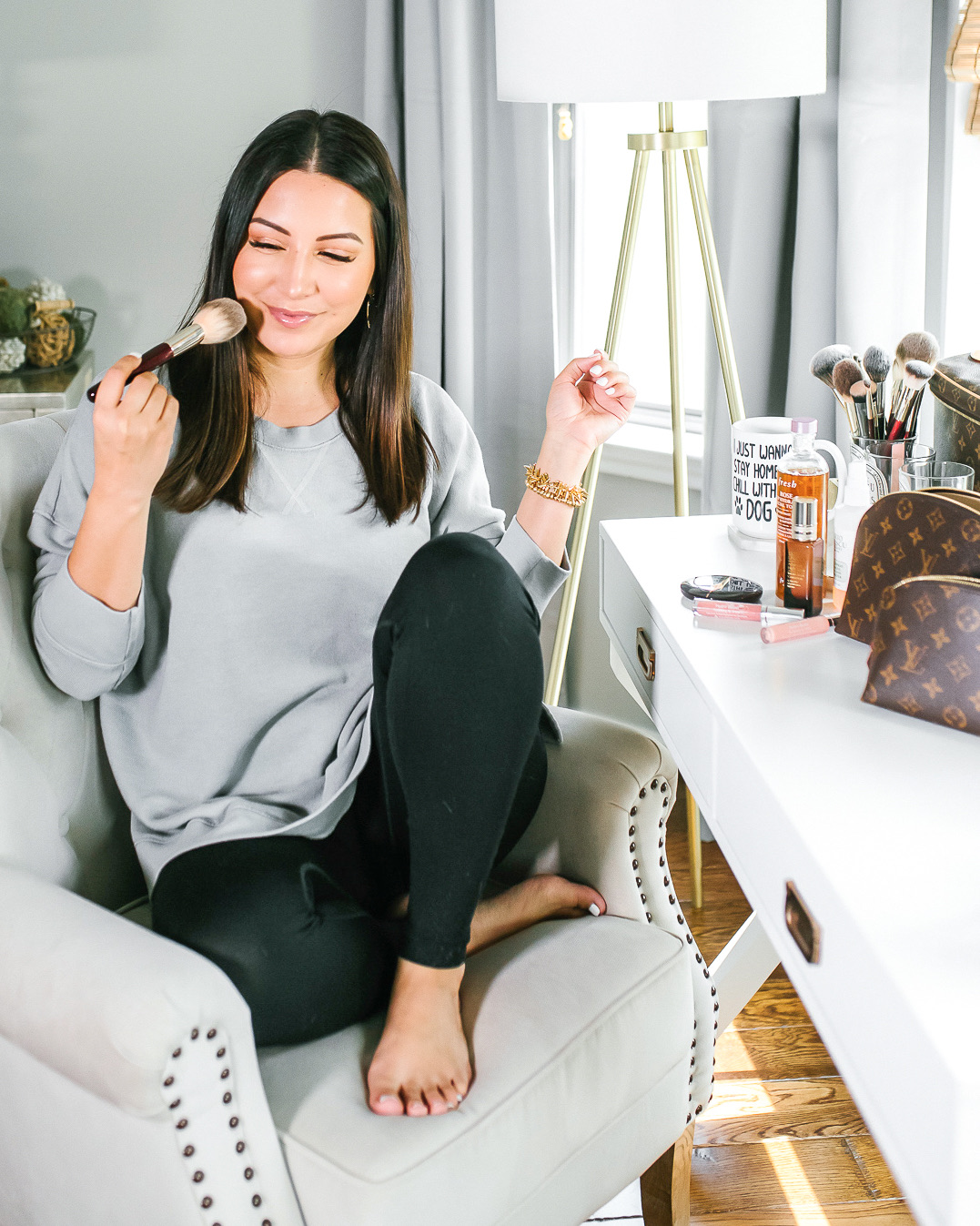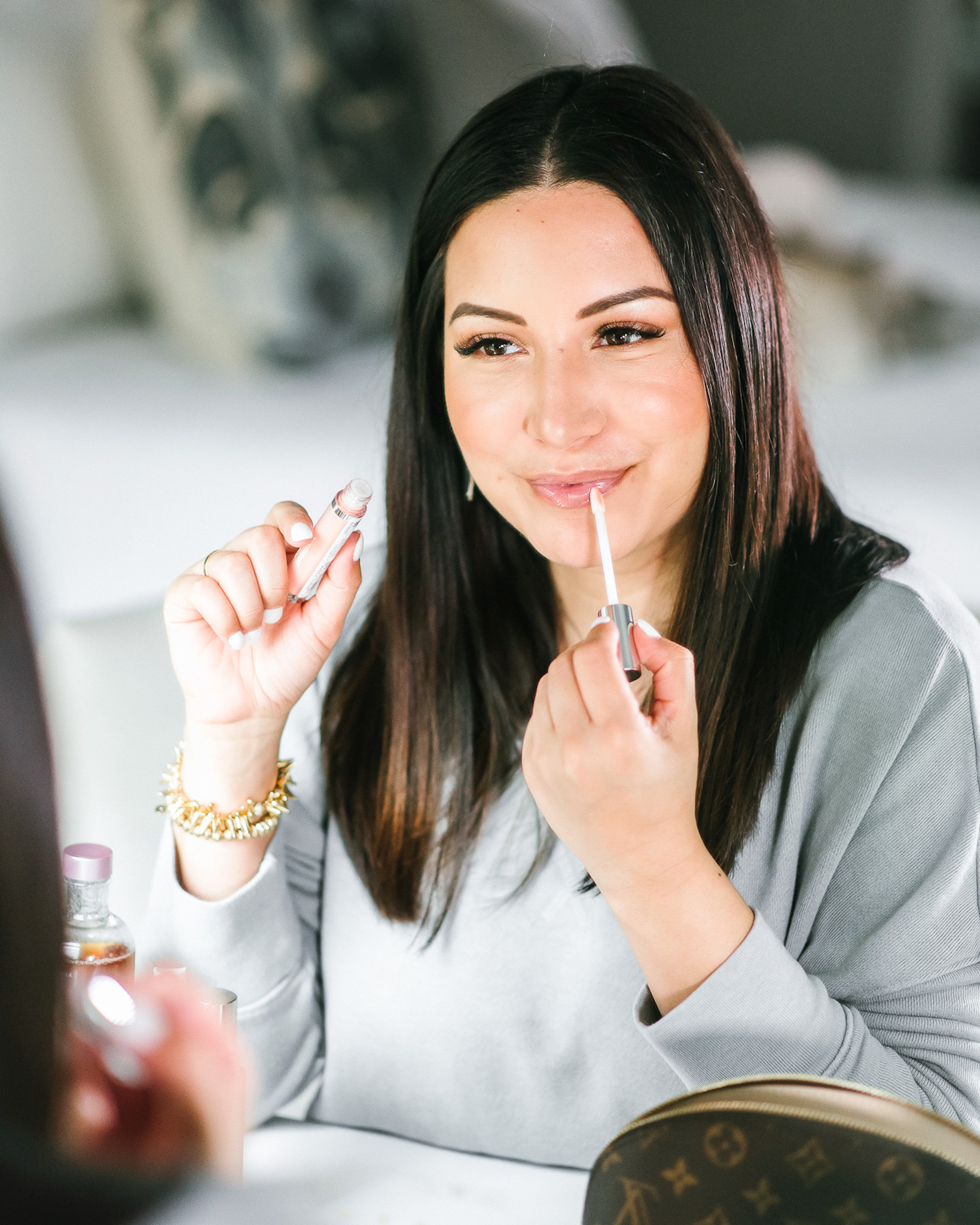 Good Morning Beauties! I hope y'all are having an amazing day so far. I will admit, I've been dragging this week. My sleep schedule is so off. So, this lady is in major need of some beauty assistance…lol. Who doesn't love feeling pretty! I've been getting asked a lot about beauty products and what my current favorites are now that we are staying home. So, I put together 10 current beauty favorites. Check them all out below!
SCROLL + CLICK TO SHOP BEAUTY FAVORITES

---
10 Current Beauty Favorites
1. This has been my go to foundation as of lately. I still love this one, but I've just been reaching for this one more. I love the buildable coverage and natural finish. It's the perfect everyday foundation. I am in shade NC40.
2. Are you tired of me talking about this lipgloss yet? The color OPAL is the best y'all. It's the perfect nude color alone or over lipstick or liner. I also love how it feels on the lips.
3. Another must have for me lately are these gel eye patches. They feel amazing on the eyes. Truthfully, I am wearing them right now. I keep them in my night stand and put them on while I am watching TV or getting a little work done.
4. When I am not in the mood for foundation, I add a little of this concealer on the checks and blend it out. It's the perfect amount for a very natural no makeup look. The coverage is AMAZING and it stays put all day long. I am the shade ocher.
5. Now, this concealer is still a go to for my under eye area. I love how it doesn't dry out that area. The coverage is great and the finish is brightening but still natural. It's a splurge but worth it. I also wear ocher in this formula.
6. This little tool has become a new favorite of mine. It feels amazing after a long day or as a refreshing wake me up in the morning. I notice a difference immediately after I am done. My skin feels tighter and hydrated. It's a must y'all!
7. I recently added this eyelash conditioner to my night time routine. I'll admit I haven't used it long enough to see a huge difference but I wanted to include it in this post because y'all know how important my lashes are to me. I actually think I've decided I am going to continue using this eyelash conditioner even after I go back to extensions to keep my natural lashes healthy.
8. Obsessed y'all, there are no other words. I have this cream bronzer in a couple of shades and I LOVE IT!!! My two favs are butta biscuit and macchiato. The formula is amazing and can go over bare skin or foundation. I also have the amber tone which is perfect for contour. I like to blend the cool and warm shades for the perfect sculpted look.
9. I've been getting a ton of questions about pores and what products I use. My biggest tip is to keep your pores clean, that is how your pores look smaller. The truth is there really isn't anything that can shrink your pores but you can make them appear smaller. You do that by keeping your skin clean and exfoliated. I use these pads daily to keep my skin and pores in check.
10. Another new obsession y'all are these sticks. The amber and mocha blend perfectly to contour my face. I love how easy they are to use and they are magnetic. I mean, come on! I'm all about quick and easy when it comes to makeup and these sticks have made my routine practical.
SCROLL + CLICK TO SHOP BEAUTY FAVORITES + OUTFIT DETAILS