If you are anything like me when it comes to beauty products, this is the post for you. Today we are going to talk about the best BK beauty brushes in this bk beauty brushes review. I shared a top makeup brushes post a while back and introduced you to my BK beauty favorites and so many of you have asked for an update. Spoiler alert, BK beauty is still a go-to for me when it comes to makeup brushes. If you are struggling to find the perfect makeup brushes to add to your routine, keep scrolling this bk beauty brushes review is for you! Make sure to read the full post, because I am also sharing how to save on all things BK beauty at the end!

How do you use a BK beauty brush?
I've been using BK beauty brushes since they launched in 2019! I knew, the second they arrived, they would be a game-changer in my makeup routine. My official bk beauty brushes review: they are the softest makeup brushes I've tried, but more importantly the best I've ever used. I use BK beauty brushes on a daily basis. This is my favorite for foundation. I love this bk beauty brush for blush and this brush is the ultimate for powder.

Which makeup brushes are best for beginners?
The brushes you use to apply your makeup are just as important as the makeup you use, that is why BK Beauty brushes are a great option for beginners. They were created with everyone in mind. Whether you are just getting started or a seasoned pro these brushes are the perfect beauty tool to add to your makeup routine. If you are just starting out, this set is the perfect place to start.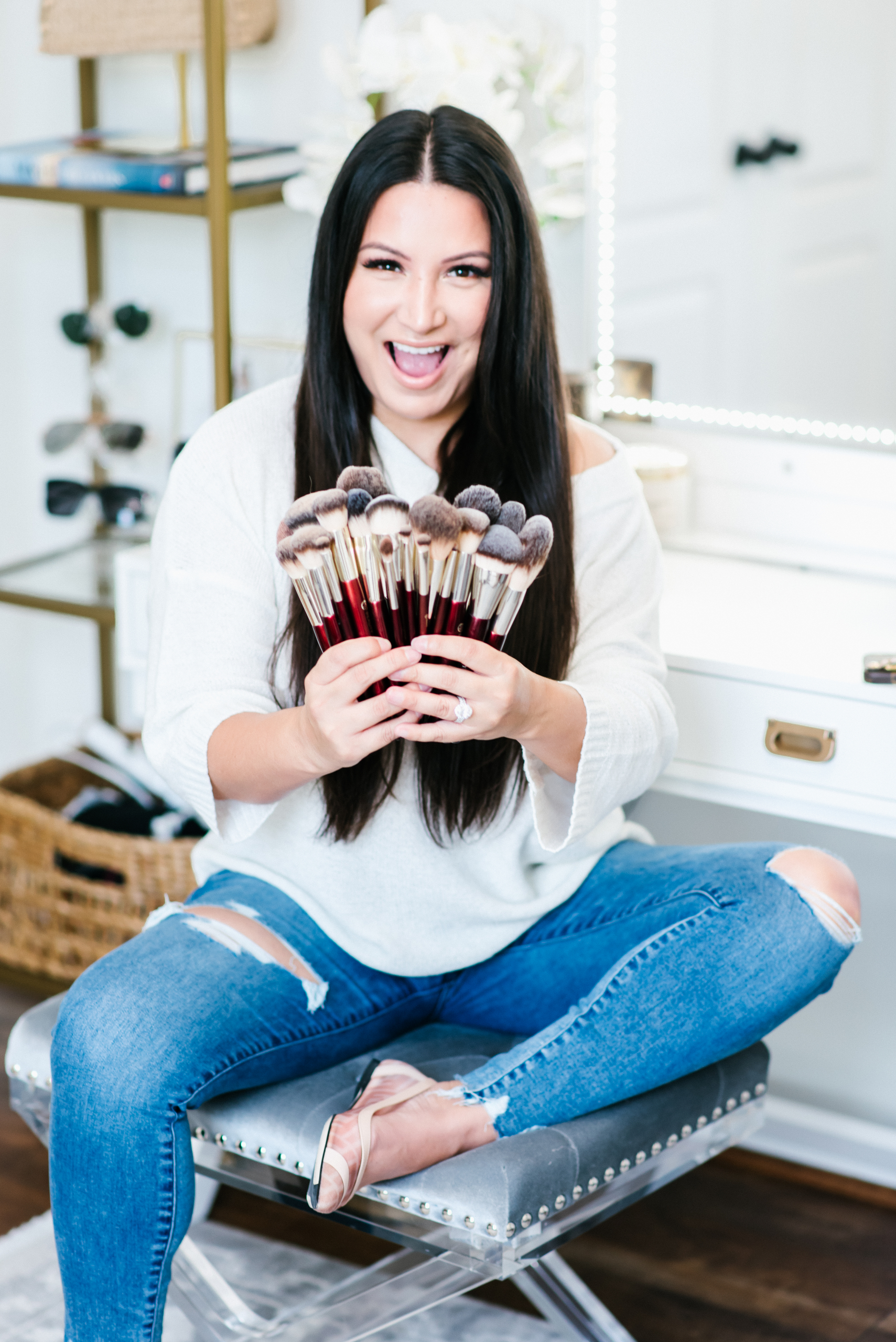 Where to buy BK beauty brushes?
You can buy BK beauty brushes here. I also have a coupon code AMANDA10 that will get you 10% off everything at checkout. Make sure you browse around. BK beauty has grown so much since it launched in 2019. They now offer lipsticks, lipliners, and the prettiest eyeshadow palette.
I hope you found this bk beauty brushes review helpful. Ultimately I say you have to give bk beauty brushes a chance. They are for sure going to stay a part of my regular makeup routine!