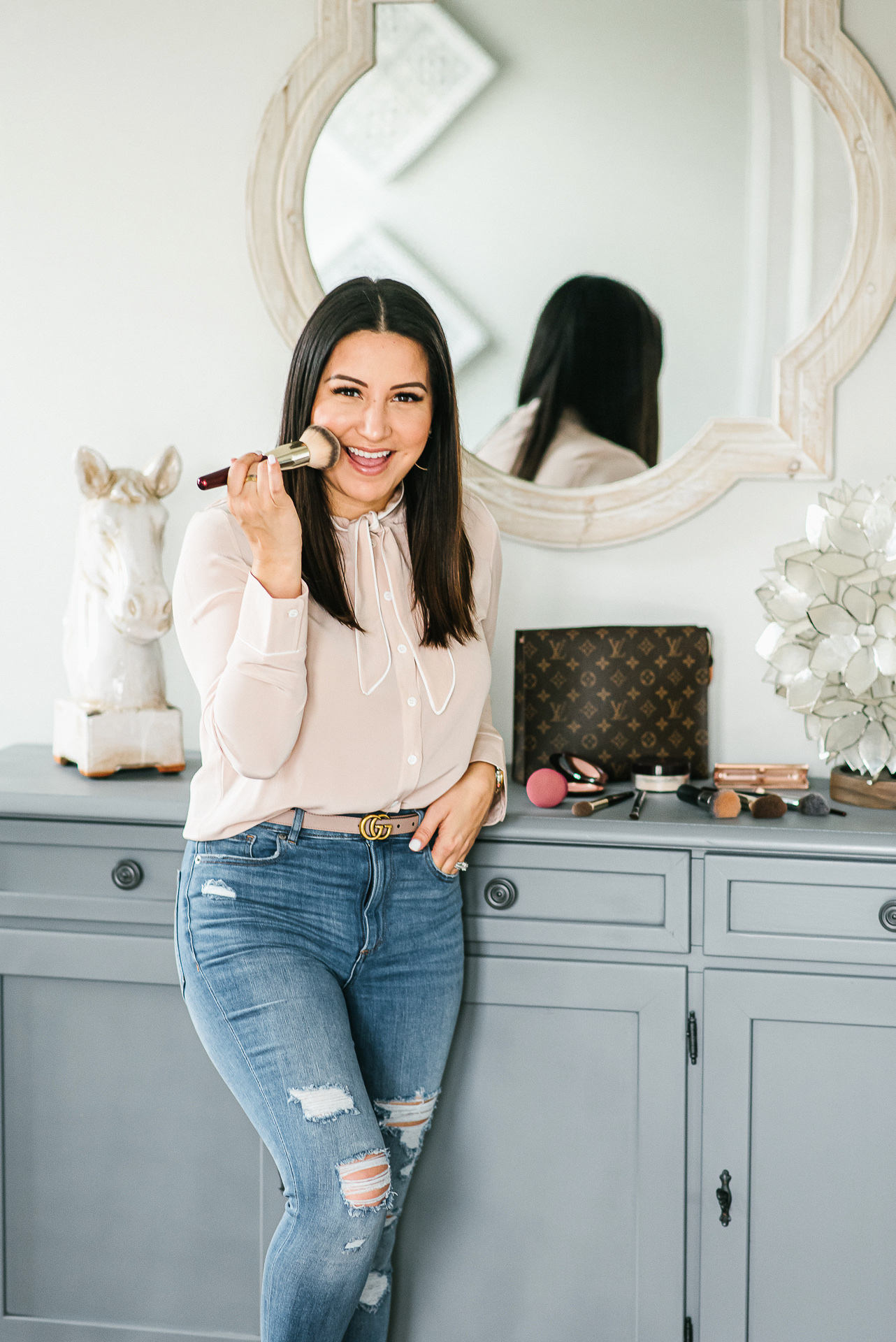 I get asked all the time about makeup brushes. Which ones do I use and love so I thought I'd put together a post and share all my current go-to makeup brushes. I will admit, that I don't switch up makeup brushes often. I typically find brushes that I love and use them for a very long time.
Where to buy BK beauty brushes
My newest brushes are BK beauty brushes(use AMANDA10). They've quickly become favorites of mine, but I also love a few other brands. When it comes to face brushes I am VERY picky. I want them to be soft but they need to work. I don't consider myself a makeup guru at all, so I want my makeup brushes to work for me. In other words, I need them to be user-friendly. When it comes to foundation, I recently fell in love with this bk beauty brush(use AMANDA10). I've been a beauty blender lover for years, but this bk beauty brush(use AMANDA10) has been a major go-to for me. I also really love the BK Beauty sponge(use AMANDA10). It's very bouncy and I find works better than a BB.
Are BK beauty brushes synthetic?
The BK Beauty Brushes are SO soft and so effective that one of my first questions was are my BK beauty brushes synthetic? Yes! If you think that matters let me tell you, what you need to know about BK beauty brushes… the handles are so comfortable to hold, they are just the right size and weight, the bristles disperse my favorite colors so effortlessly, and they are so easy to clean. I also haven't had to worry about shedding, which has been a huge perk and makes my collection of BK Beauty Brushes my most reached for out of all my makeup brushes!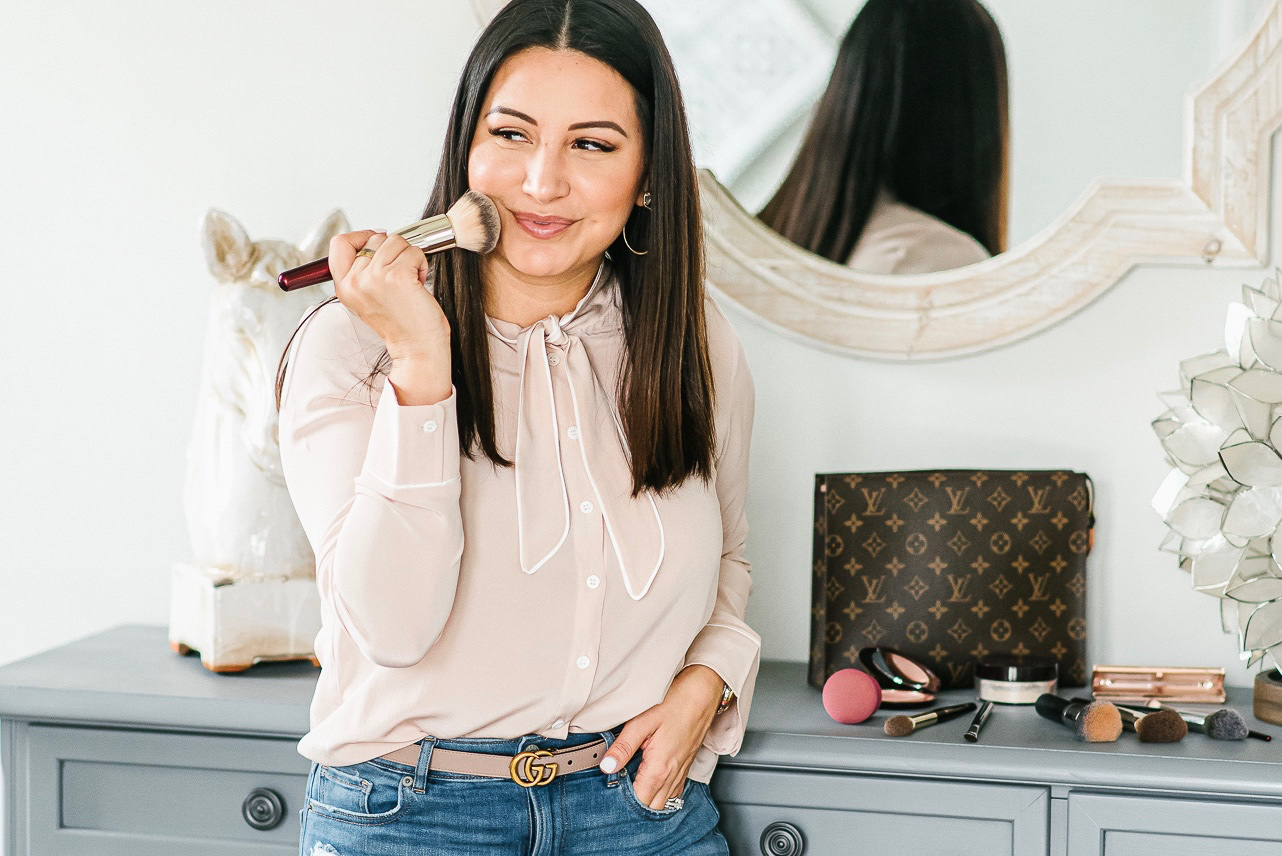 BK beauty brushes 101
As I said before… I am no beauty guru, but I can give you the skinny on the makeup brushes I keep close by during my makeup routine. Below you will find the full list, some on this list are not BK Beauty Brushes, that I continue to reach for!
My Favorite Makeup Brushes for the Face
Check out my other go-to face makeup brushes below.
FOUNDATION – BK beauty brush 106(use AMANDA10), Beauty Blender or BK Beauty Sponge (use AMANDA10)
CREAM BRONZER – Morphe M439
POWDER – BK Beauty Brush 105(use AMANDA10)
CREAM BLUSH – BK Beauty 108(use AMANDA10)
POWDER BRONZER – BK Beauty Brush 103(use AMANDA10) or Morphe M527
CONTOUR – BK Beauty Brush 107 (use AMANDA10)
BLUSH – BK Beauty Brush 104(use AMANDA10)

My Favorite Makeup Brushes for the Eyes
I don't use a lot of different eye brushes, remember…. not a beauty guru. Less is more for me, but again…picky! These all get the job done and I don't need a ton of options.
CREASE – Mac 217 – This has been my go-to crease brush for years. It's good!
CREASE – BK Beauty Brush 202(use AMANDA10) – This has been a recent new go-to for me for the crease. It's a little bigger than the Mac 217 so I like to use it when I don't want to spend a ton of time on my eyes, which is almost daily. When I want a little more precision. I reach for the mac one.
BLENDER – BK Beauty Brush 201(use AMANDA10) – When I am finished with my eye look or the colors need to be blended a little more I reach for this one.
LID COLOR – Sigma E60 – When I just want to get some color on the lid quick and easy this is my go-to. It's the perfect size to deposit color onto the lid.
EYEBROW BONE – Sigma E55 – The perfect curve for that eyebrow arch. I use this to add that little touch of highlight to the brow bone.
EYEBROW – Anastasia 12 – This is all I use to fill in my brows. It's two-sided and is perfect for home or on the go.

While we are talking makeup, I thought I'd also share some of my go-to makeup products. Check them all out here! Let me know some of your favorite makeup products or brushes in the comments!