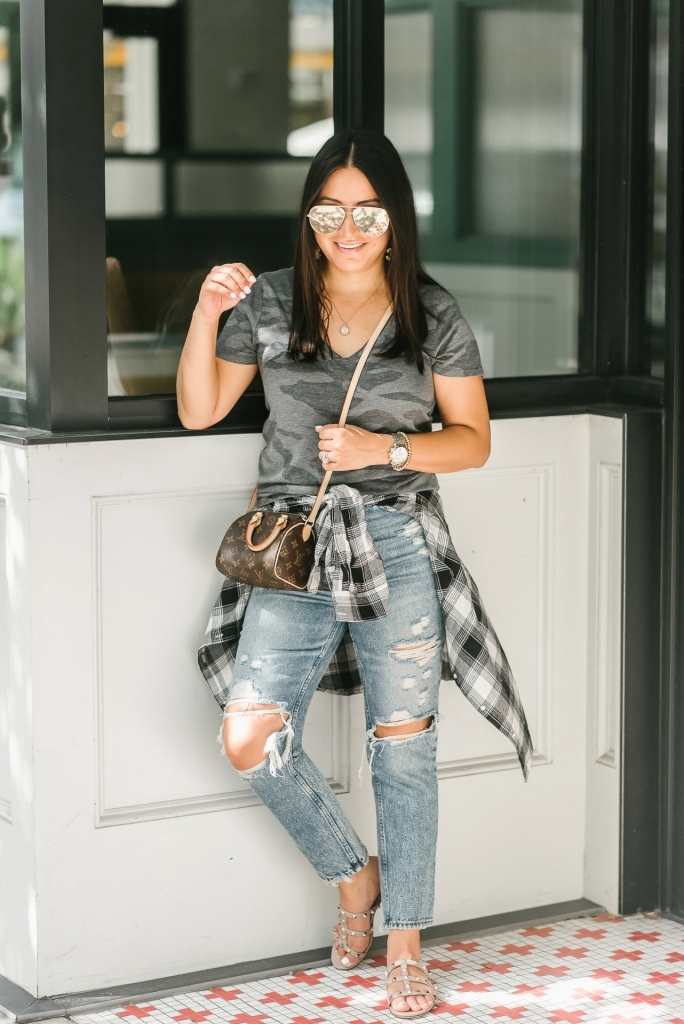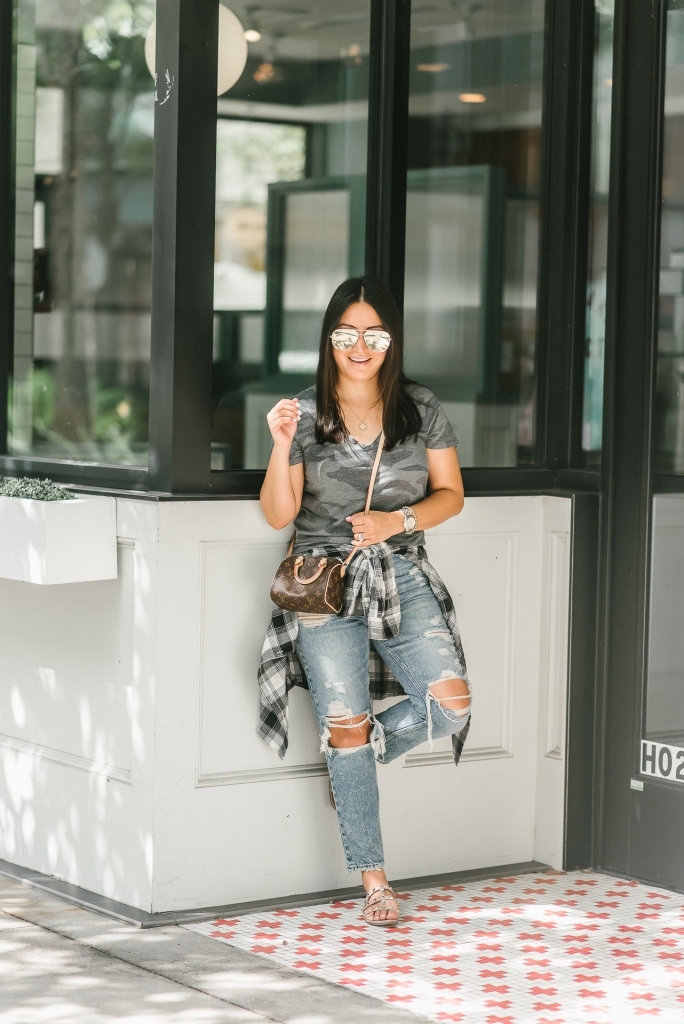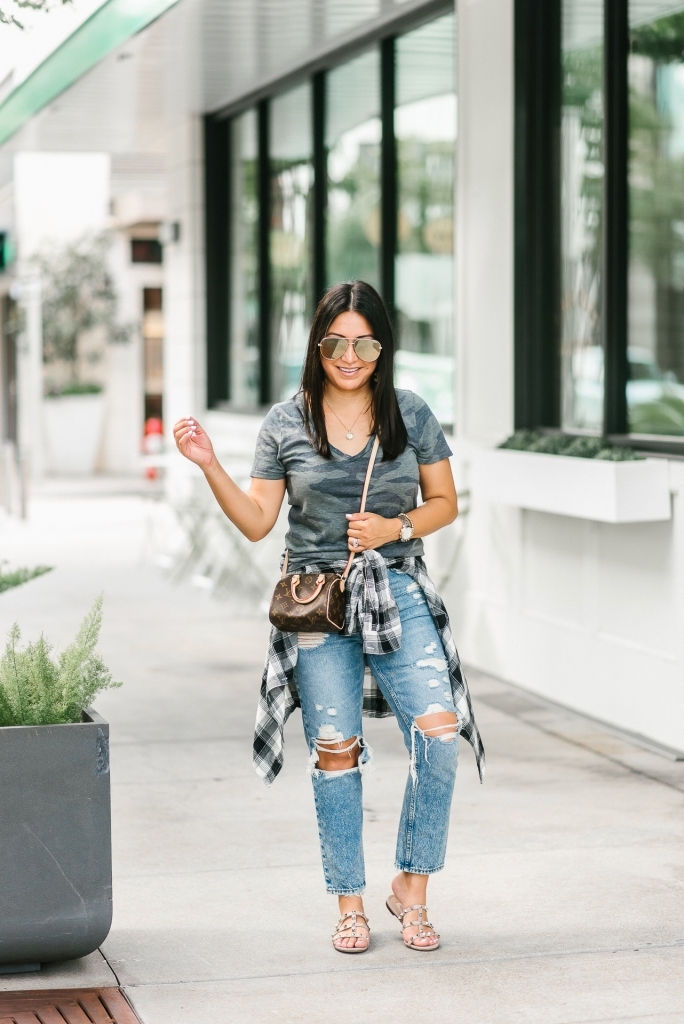 Y'all are always asking about mini handbags and what I recommend so I thought I'd put together my top 10 luxury mini handbags all in one post. Scroll down to see my top 10 and why they made the list.
OUTFIT DETAILS
Top – small | Flannel – small | Jeans – 2 short | Sandals – down half | Necklace | Bracelet | Sunglasses
10 Luxury Mini Handbags You'll Love
1 – I talked about this handbag in my recent YouTube video here. It's a great bag, it's definitely mini, but the classic shape is a must in your collection. I prefer this one in the ebene canvas which is my favorite print in this bag. It's small, classic but oh so mighty.
2 – This mini bag is so much fun. It's boho vibes gives any outfit just a little something without overpowering your style. The size is just right for your essentials. Oh, and the hardware is seriously AMAZING. If you want a statement piece, this one is it.
3 – This mini is lust worthy y'all. I love the shape and overall feel of this bag. It's vintage with a modern touch. Another mini I think worth considering.
4 – This mini or should I say mini mini is on the more affordable side of luxury but it's still luxury in my book. The quality is amazing and I love the classic silhouette of this cutie. It's also surprisingly bigger than you'd think. If a bucket bag is on your wishlist give this one a try.
5 – I've been a fan of this line for a while now. I own the clutch version of this handbag but have had this one on my wishlist for a while. I love the unique round shape but this print just does something to me.
6 – Today's feature bag is a new one for me but I am in love y'all. It's so stinkin' cute but again fits so much more than you'd think. It's classic silhouette in a mini size is just what my collection needed.
7 – Another Gucci line I've been loving is this one. I love the hardware on this collection so much. Its lines are modern with the classic Gucci canvas making it a perfect bag to wear day or night.
8 – If you are a handbag collection and you don't have a Chanel mini, what are you waiting for. This timeless handbag will last through many generations and is as cute as it gets. Let's just say, I want more.
9 – Speaking of cuties this one is a major fav of mine. I had been wanting to buy something from this collection and when I saw the super mini version I knew I had to have it.
10 – Holy Grail status y'all! This bag is seriously a work of art. I decided to add this bag to my collection and I couldn't love it more. The history alone is enough to want this bag in your collection, but the vibe is perfection.