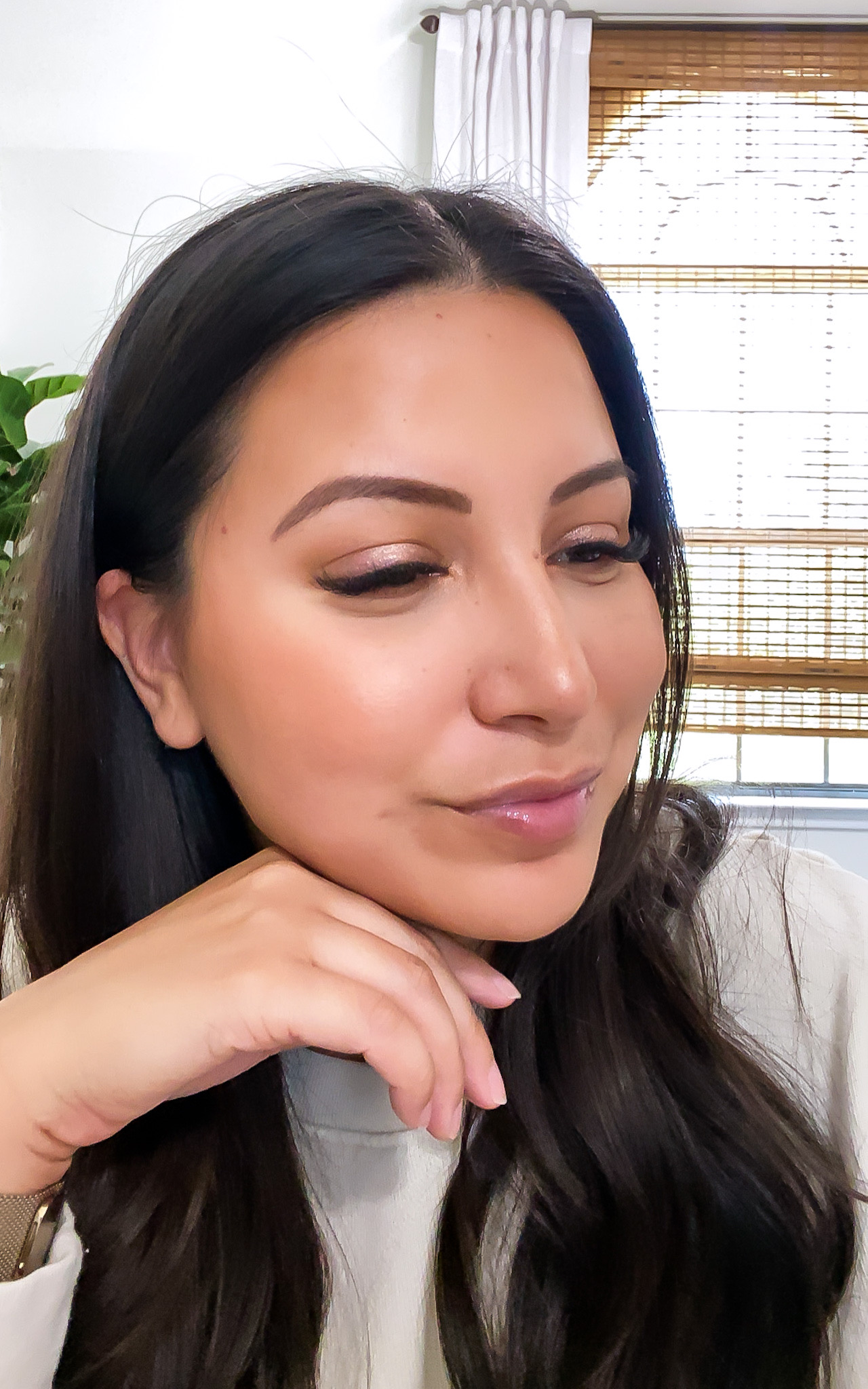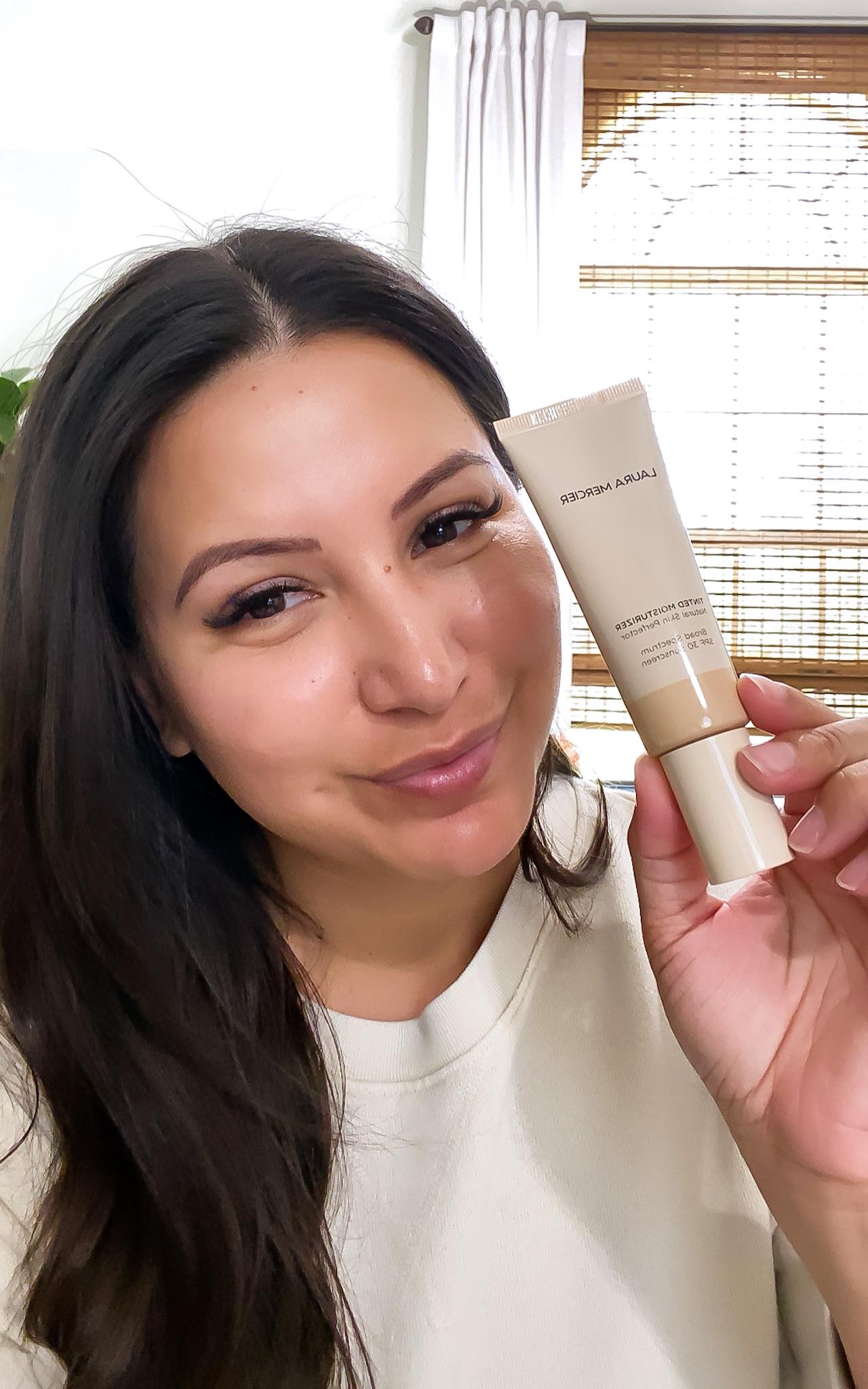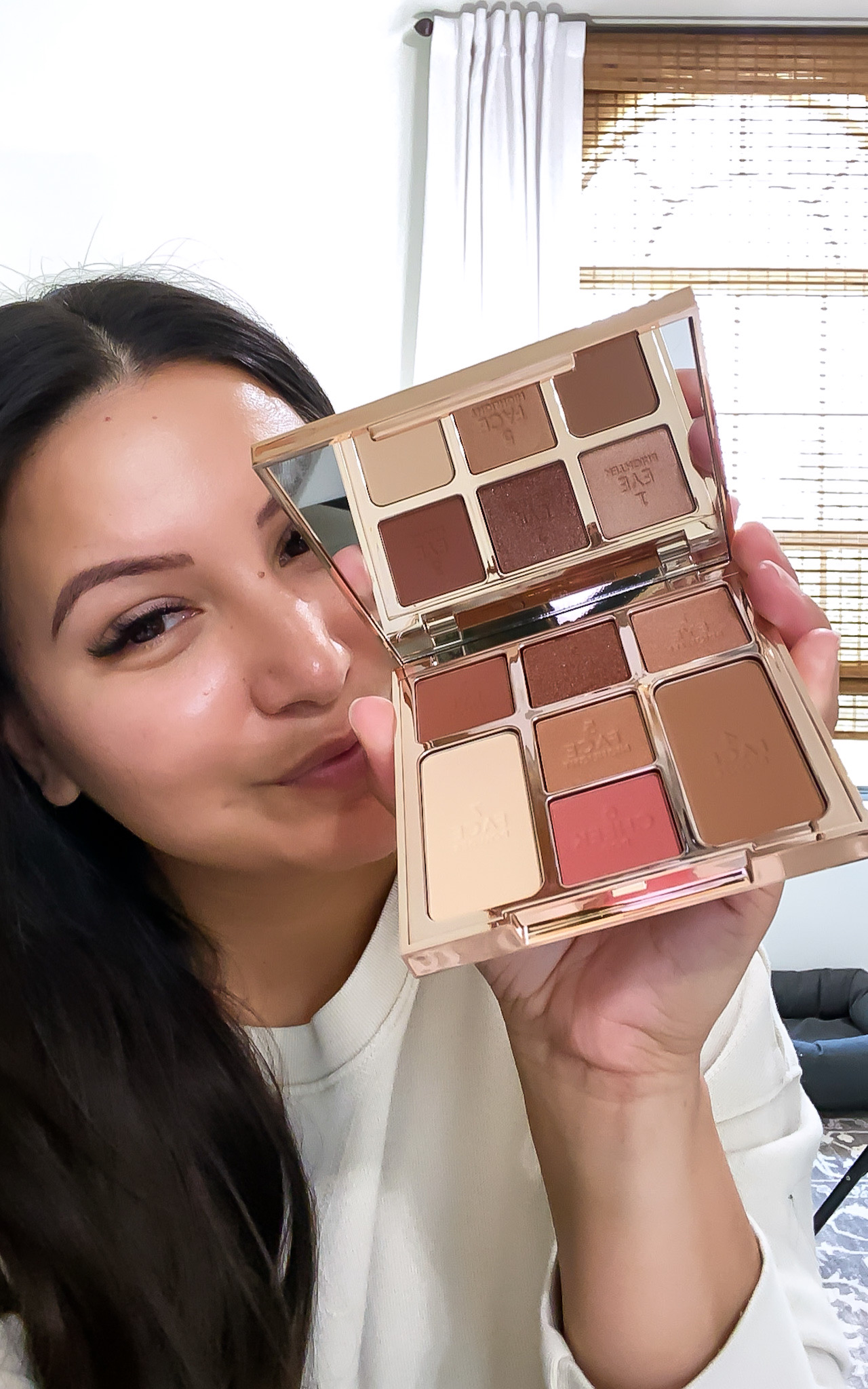 I decided to do something a little different today. I recently ordered a few new beauty products from Nordstrom and instead of just adding them straight to my beauty routine I thought I'd challenge myself and create a 10 minute makeup look using ONLY 5 products!! Challenge accepted and defeated! I shared the full tutorial on IGTV, watch it here. I love the final look and I found some great new beauty products. This palette was a great buy and I love the formula of this tinted moisturizer.

I am so glad I decided to order this Laura Mercier tinted moisturizer. The formula is great and surprisingly provided a nice coverage for a tinted moisturizer. It's a great everyday option when you don't want to wear a foundation. It comes in a ton of color options too, but I do think the shades are very forgiving. It blends nicely and feels very hydrating too.
This Clea de Peau concealer has been a go to favorite of mine for a while now. It's the best under eye concealer I've come across so far. It provides great coverage without looking cakey and that's HUGE for an under eye concealer. I have always struggled with creasing in that area until I started using this concealer.
This Charlotte Tilbury Palette is definitely the stand out product for this look. It's the perfect all in one palette for your next vacation. It has everything you need for a full face look. There are two different shade options available. I ordered the darker option but I plan on ordering the lighter option too. It will be a go to for me when I want something quick and easy. Also, I am super impressed with the pigment. It's just as good as the full priced products which isn't always the case when you buy a palette.
In the IGTV I just applied lip balm but my go to lipstick is this one by Bobbi Brown in shade Almost Bare. It's the BEST NUDE lip color and I love the formula. I've gone through multiple tubes and that's saying a lot for lipstick. If you can't seem to find your perfect nude, try this one!
My 5th product of choice is totally optional but does instantly elevate the look and it's my go to brow filler. This Anastasia Brow wiz is the best!! My go to shades are soft brown and medium brown. They both look great, soft brown is a little softer and more natural but if I am going for a full glam look I prefer medium brown. I love how blend-able this brow pencil is too.
What's next on your beauty wishlist? I know for sure I will be ordering the other shade of this palette. Make sure to check out Nordstrom's Beauty selection here. They have a ton of beauty exclusives and gift sets.
 Thank you to Nordstrom for sponsoring this blog post.