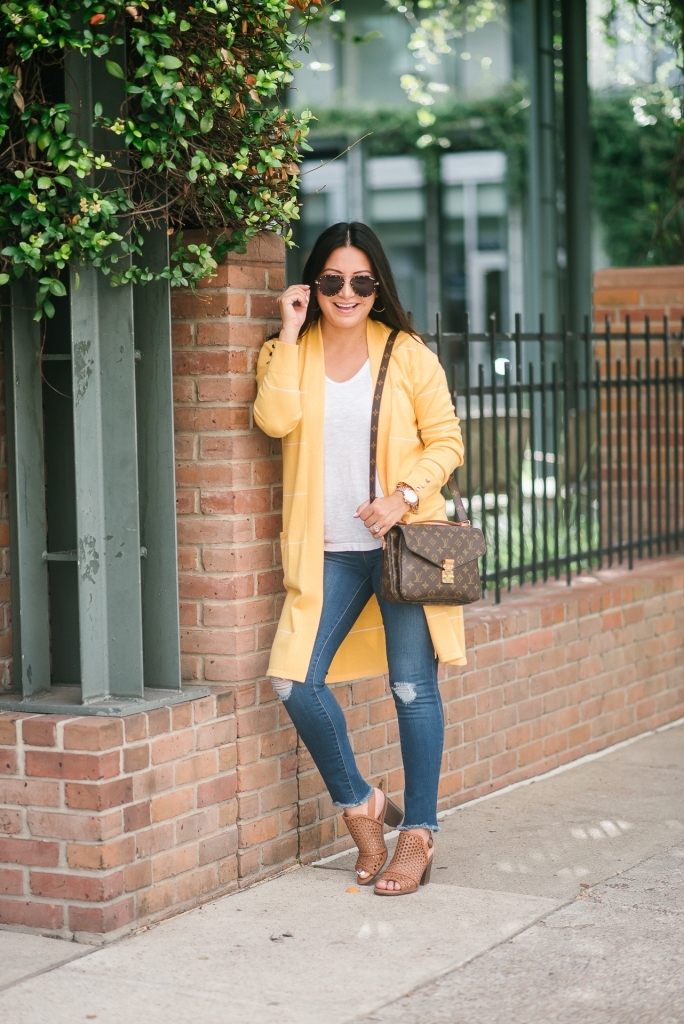 I'm in fall mode y'all. And even though the weather isn't cooperating with me, I am so ready. Which is why I partnered up with Walmart again to share an easy, casual and affordable fall transitional outfit. Because, a girl can dream…lol.
Fall Transitional Outfit
This yellow cardigan is so good y'all. I love the weight, the length and of course the color(it comes in 3 colors). I'll be shopping Walmart for more fall fashion essentials so make sure to subscribe to the blog for more affordable fashion ideas. I ordered a lot of the boys school clothes from Walmart too. If you missed those posts, check them out here and here. They have the cutest kids clothes too. If you looking for a one stop shop for affordable fashion finds, Walmart is where it's at!
SCROLL THROUGH TO SHOP WALMART FASHION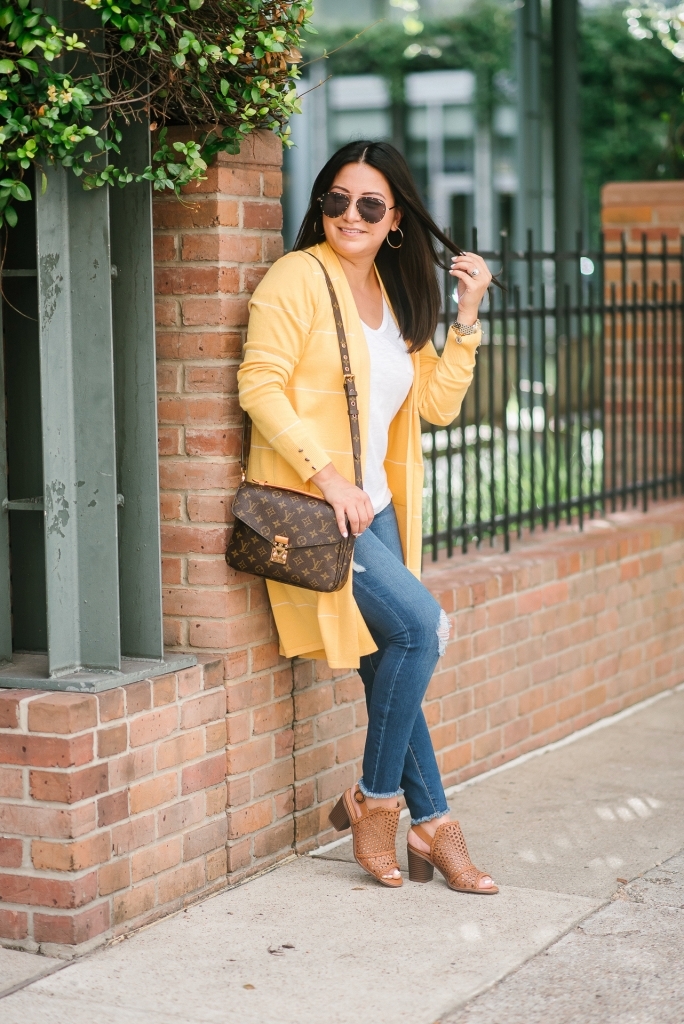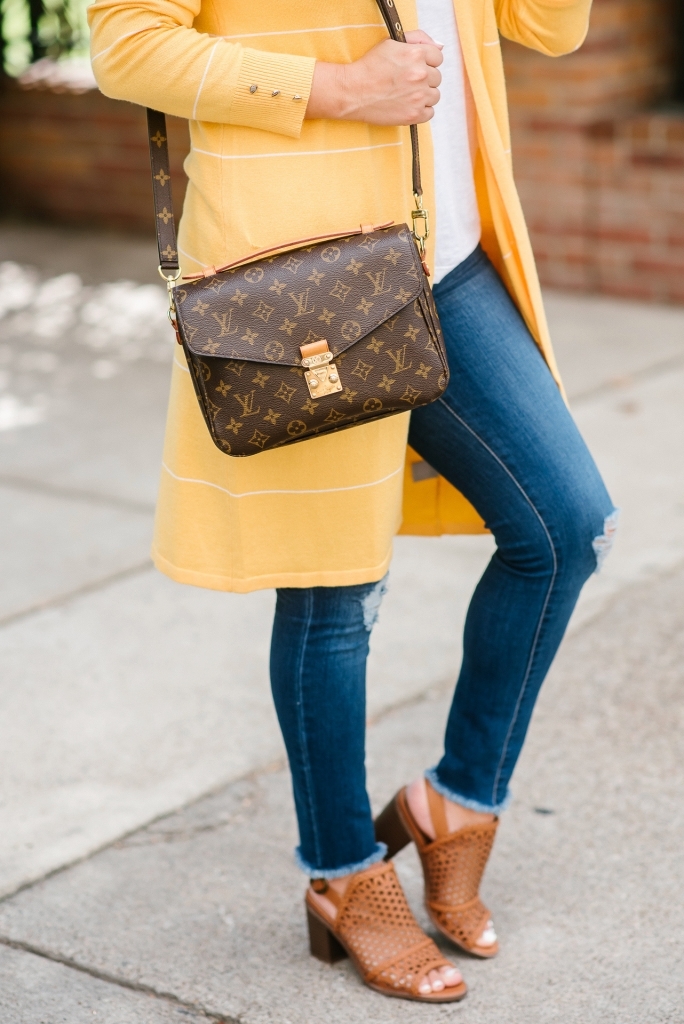 OUTFIT DETAILS
Cardigan – small | Tee – Medium | Jeans – 2 | Shoes – true to size
Can you believe summer is already over? Boys are back in school and I am getting back to my daily grove. I will admit, I am struggling. I feel like I need a vacation from summer, who else?!? This summer was amazing and brutal at the same time. I honestly don't remember it getting this hot for so long. We've had a lot of consecutive 100º+ days. If you're not familiar, consider yourself lucky. We tried to go for a walk yesterday after dinner and even then it was too hot outside for us. So, we waiting by the curb hoping the ice cream man would come…haha. On that note, I will end it here. I hope y'all have a great weekend. XOXO
What fall essentials are in your closet?  Share in a comment below!
Thank you to Walmart for sponsoring today's post. All items were picked and purchased on my own.
SCROLL THROUGH TO SHOP WALMART FASHION