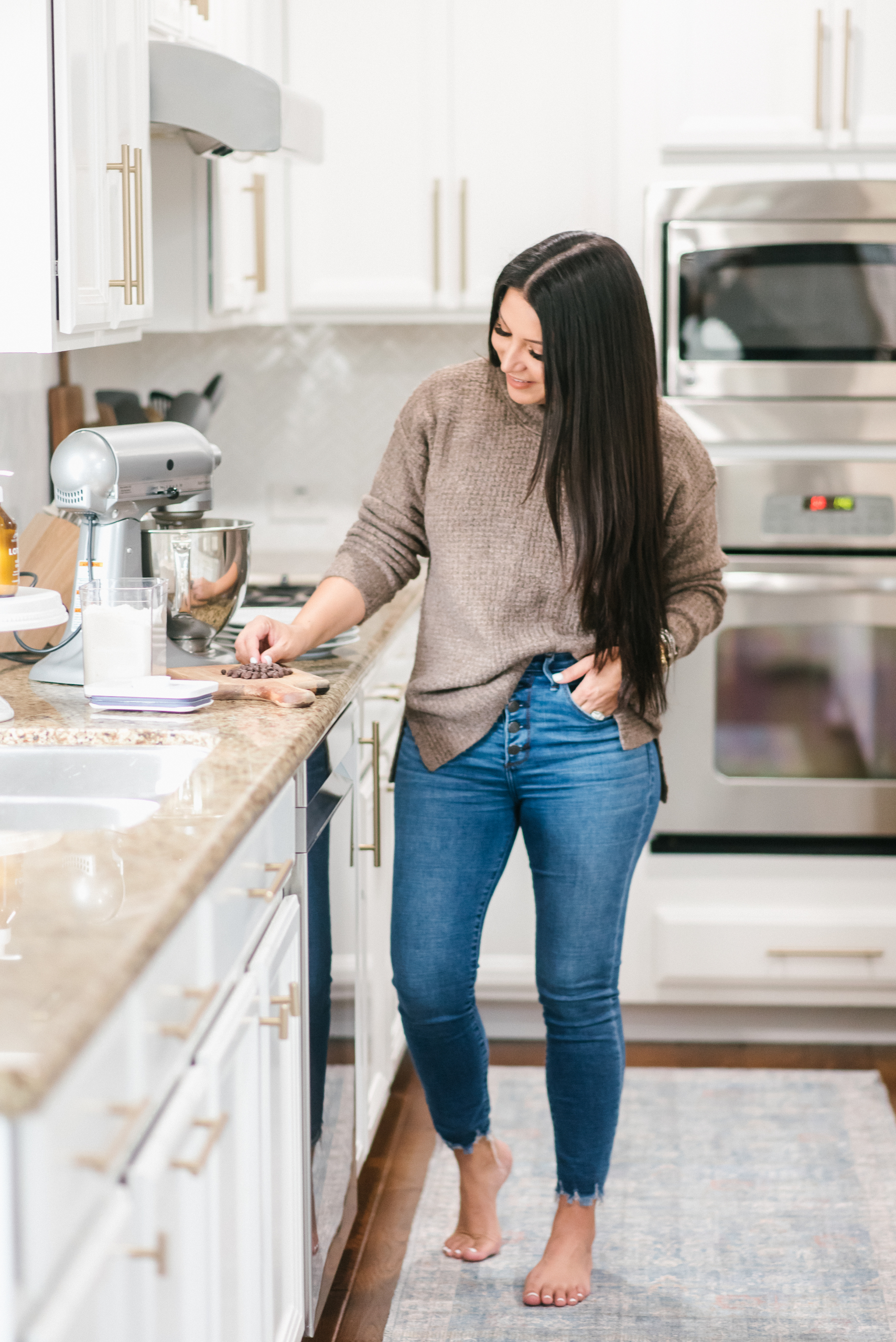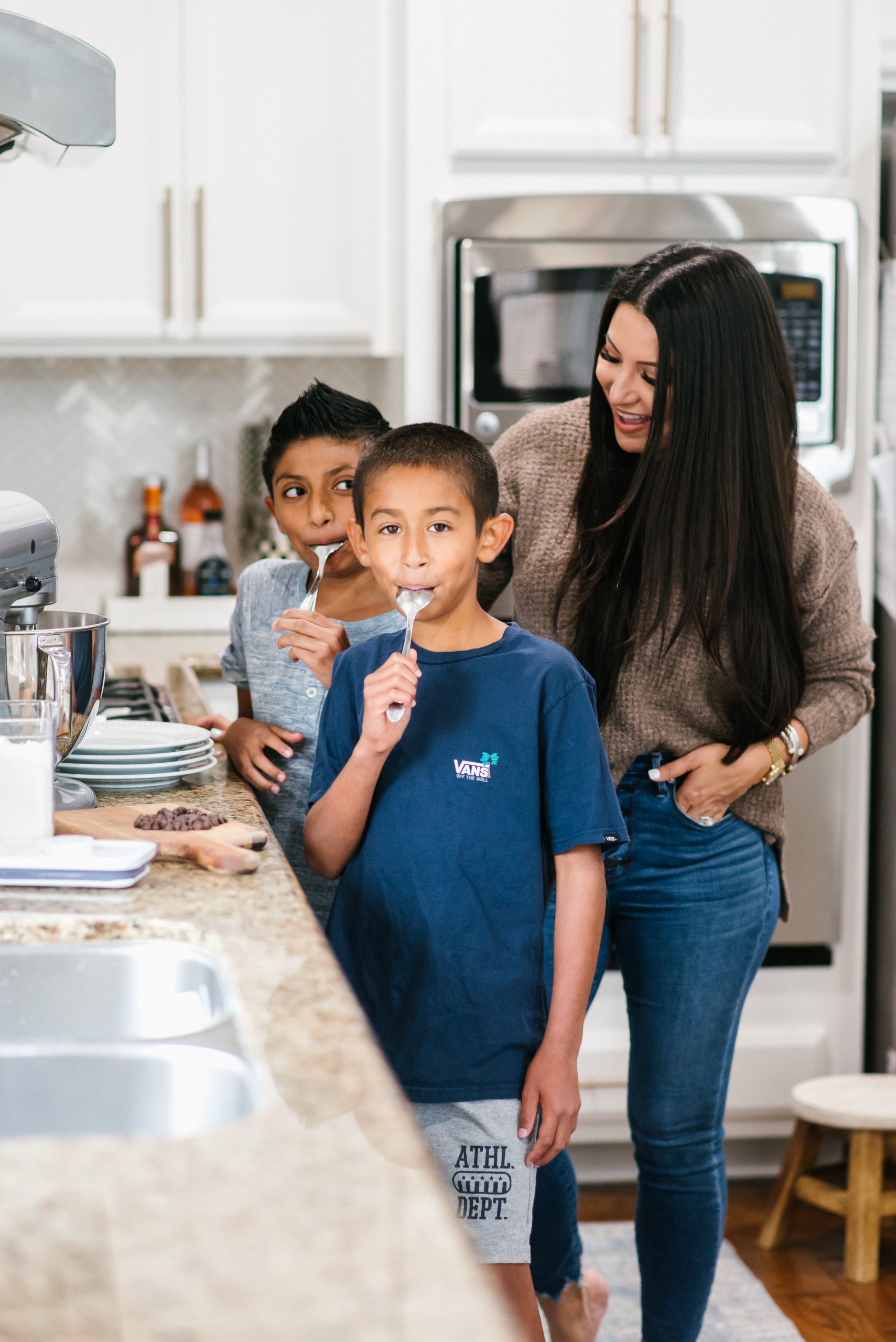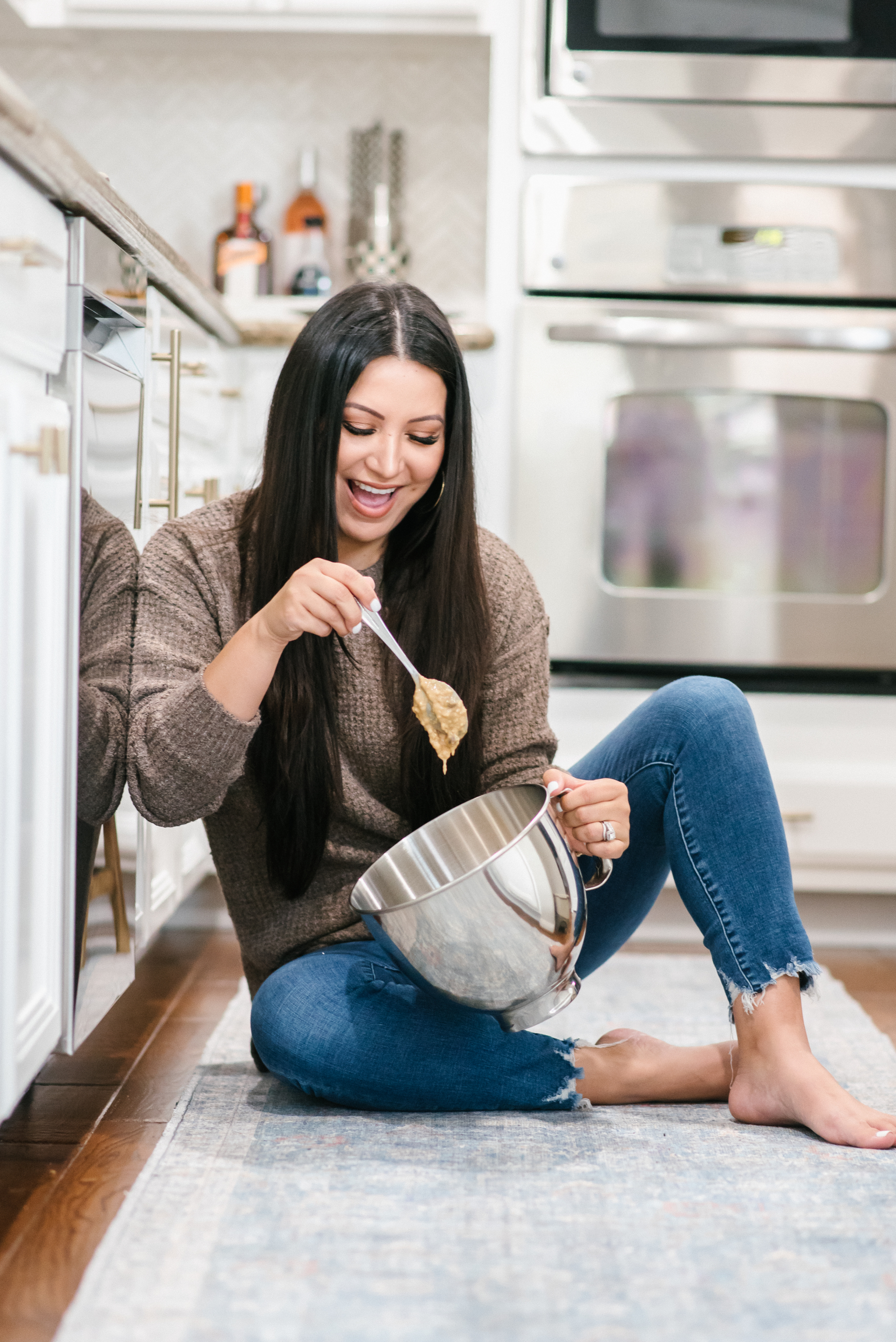 There is nothing like baking cookies with your kiddos but as a self proclaimed clean freak….I often worry about messes. Which means I do my best to create a home that works for both my need for cleanliness and the reality of having a house full of kiddos and pets. So, when I say washable rugs are a must, I am not exaggerating.

I recently ordered this washable runner from the Walmart Home department and OMG it's AMAZING!! Not only is the quality impeccable but it's one SOLID RUG. No more layered washable rugs, the whole thing can be washed AND DRIED!! Oh and did I mention it's stunning! They have a ton of color options but this one was perfect for our home. If you're new to the washable rugs world, you can use them everywhere. No more stressing over spills, just toss it in the washing machine and all the mess comes out. This one's already been through a wash and dry and it came out looking good as new. Whether you have a house full of kiddos, you enjoy entertaining or you're a little accident prone…..washable rugs have saved me thousands of dollars. Check out the full line of washable rugs from Walmart Home here.
Speaking of Walmart Home, they've been a go to for me when it comes to home decor. I can find everything from the perfect lamps to the coziest throw blanket. Check out more Walmart Home finds in this post of our powder room, this post of our living room and this post of our bedroom.
Thank you to Walmart for sponsoring this post.