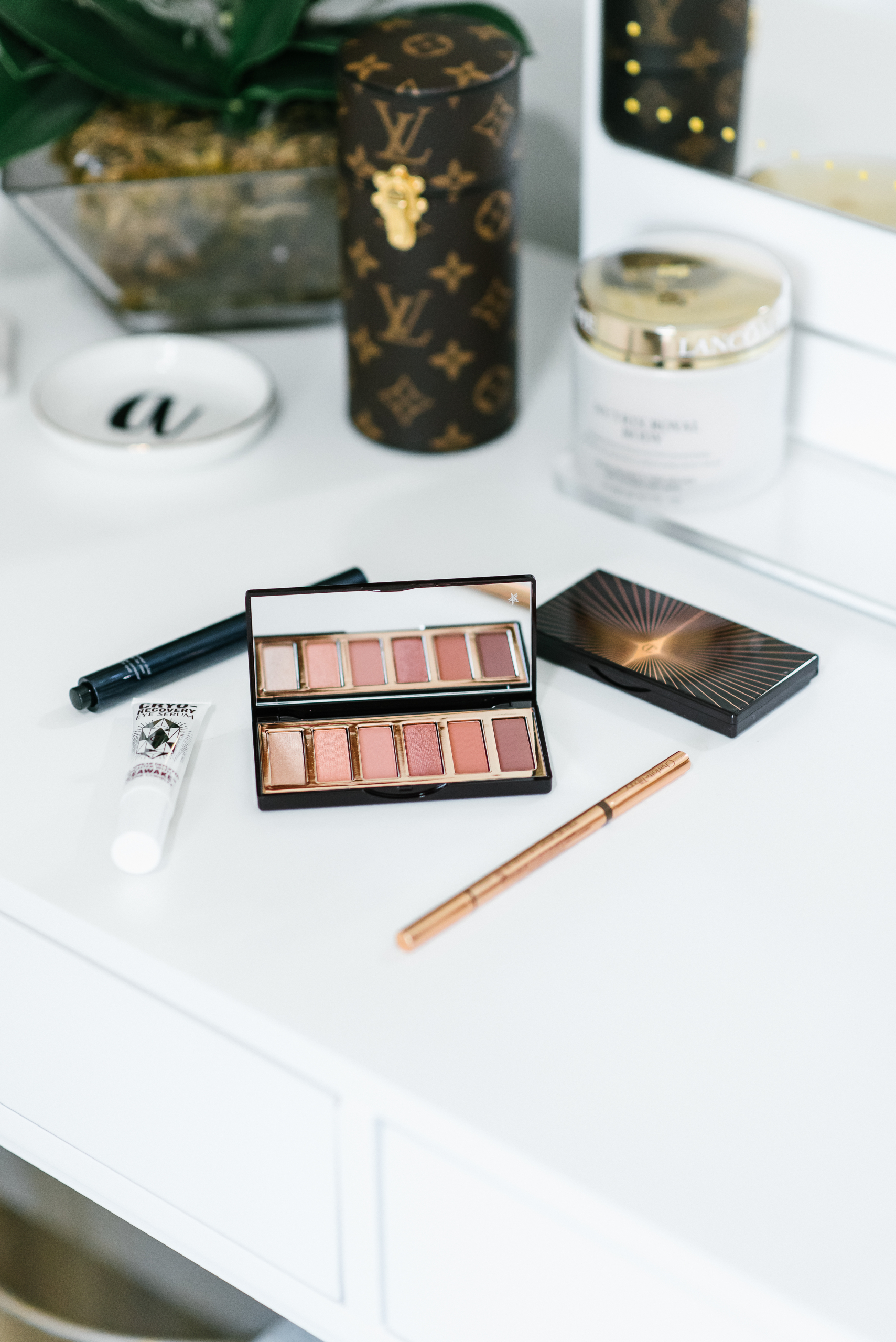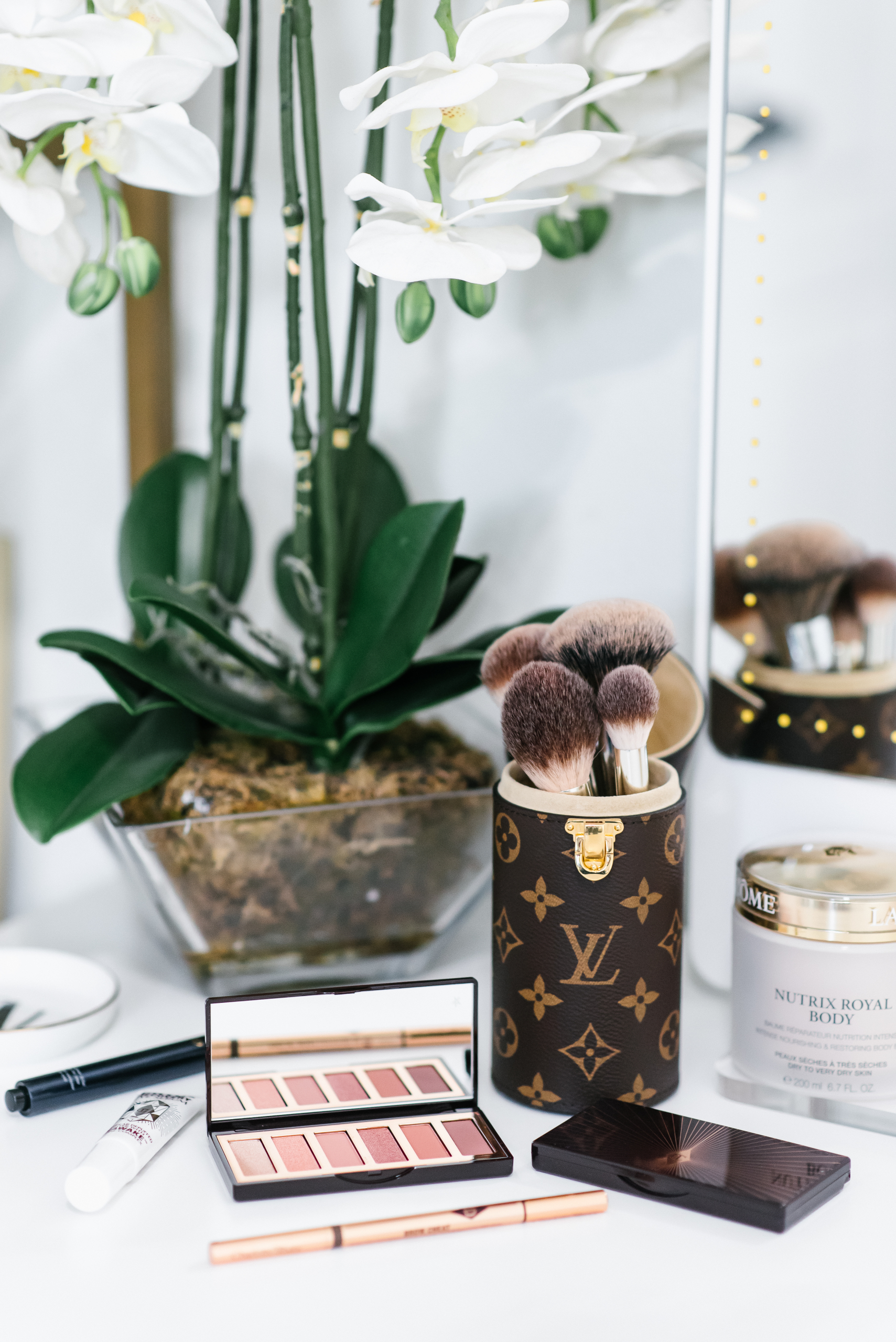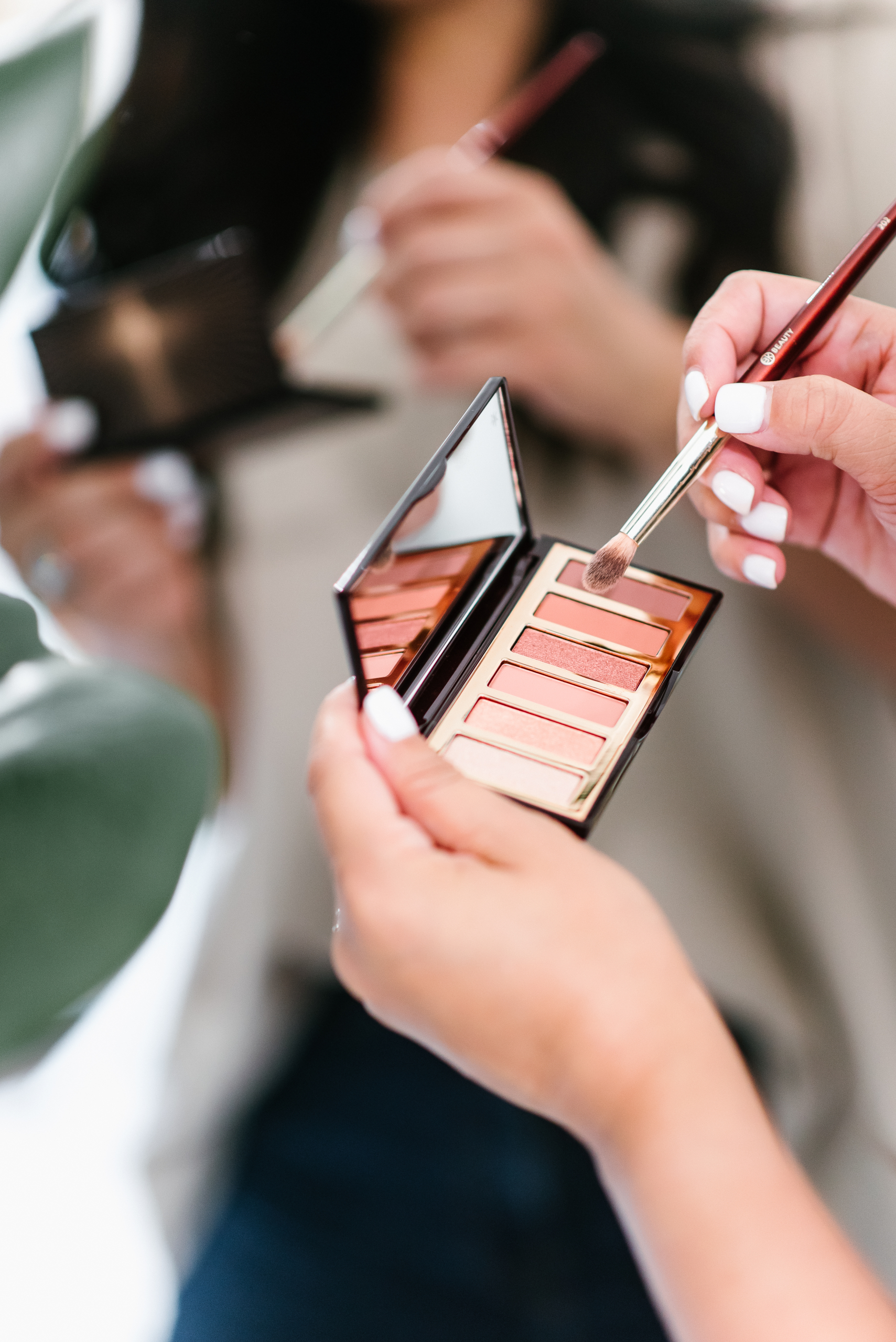 Hello Beauty Junkies, this one is for you!! I've been playing with a lot of new beauty products lately. When it comes to makeup I am guilty of being a creature of habit. This has been a go to foundation for me the last year and I have been using this concealer for years now. I finally branched out and tried a few new things and I am so glad that I did. I splurged on this concealer and I love it. And, if you're anything like me when it comes to eyeshadow this palette is a must have. I also found a new nude lip(idealist) that is so good. The formula is just like a lip balm but gives a color like a lipstick.
Charlotte Tilbury has some of my favorite makeup and they really make their palettes easy to use and apply. They have the best formulas and always put together color combos that give that perfect balance of everyday and glam. Charlotte Tilbury has my all time favorite pressed powder, I love the pressed version too. Speaking of favorites, this setting spray is another favorite of mine too. I also branched out from my normal eyebrow pencil and ordered this one and I like it.
While we are talking beauty favorites I have to mention a few products I still recommend. This eyeshadow(woodwinked) is a go to for my lid and this blush(first love) is an all time favorite. I also always get asked about sunscreen and I ordered this one that I keep in my car for my hands while I am driving. Sunscreen is a must all over.
Check out the beauty selection at Nordstrom, they even carry Nordstrom exclusives that you can't find anywhere else. Right now through Sept 26th they are doing triple points. So, right now is the perfect time to stock up on all your beauty favorites and try a few new products.
Thank you to Nordstrom for sponsoring this post.