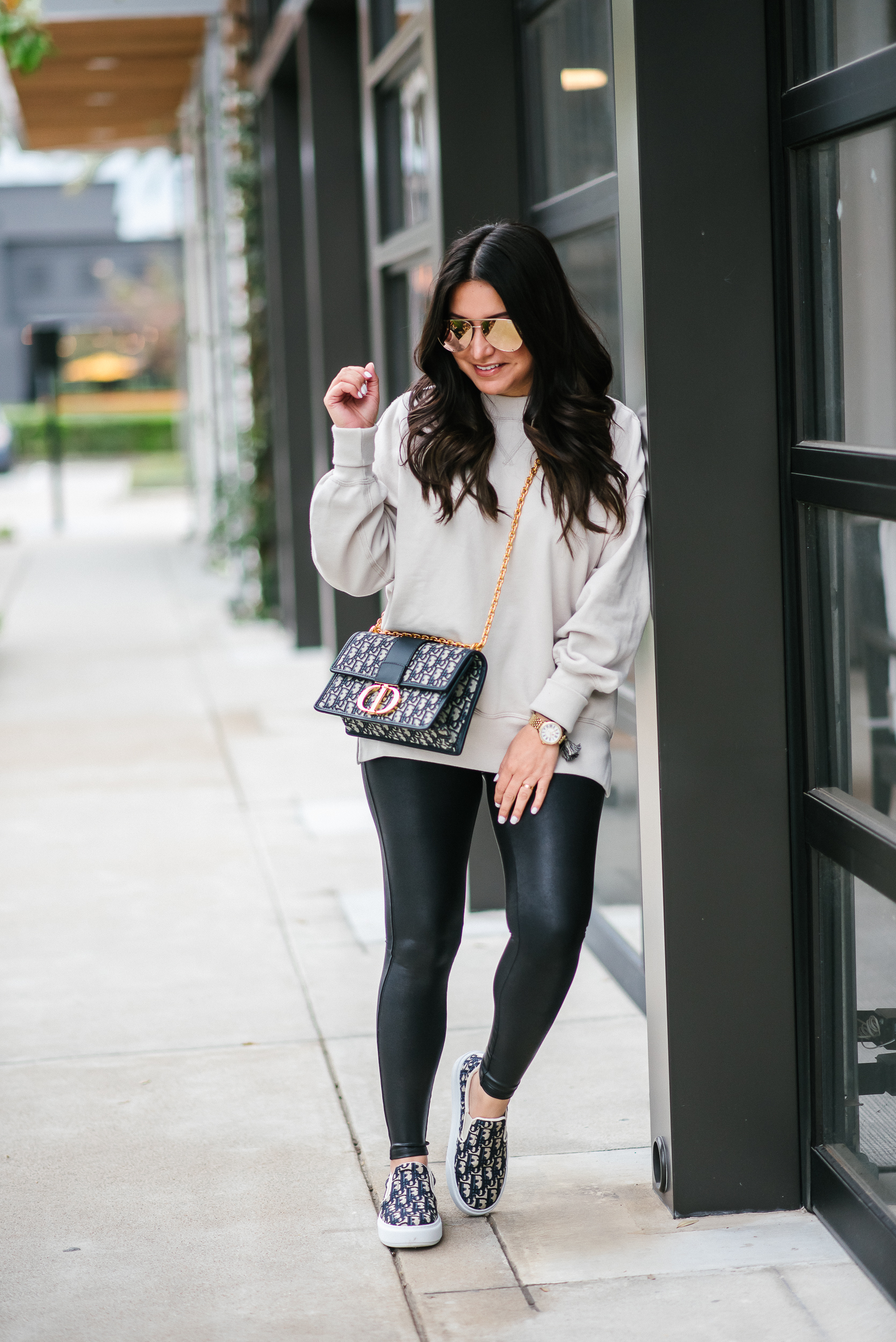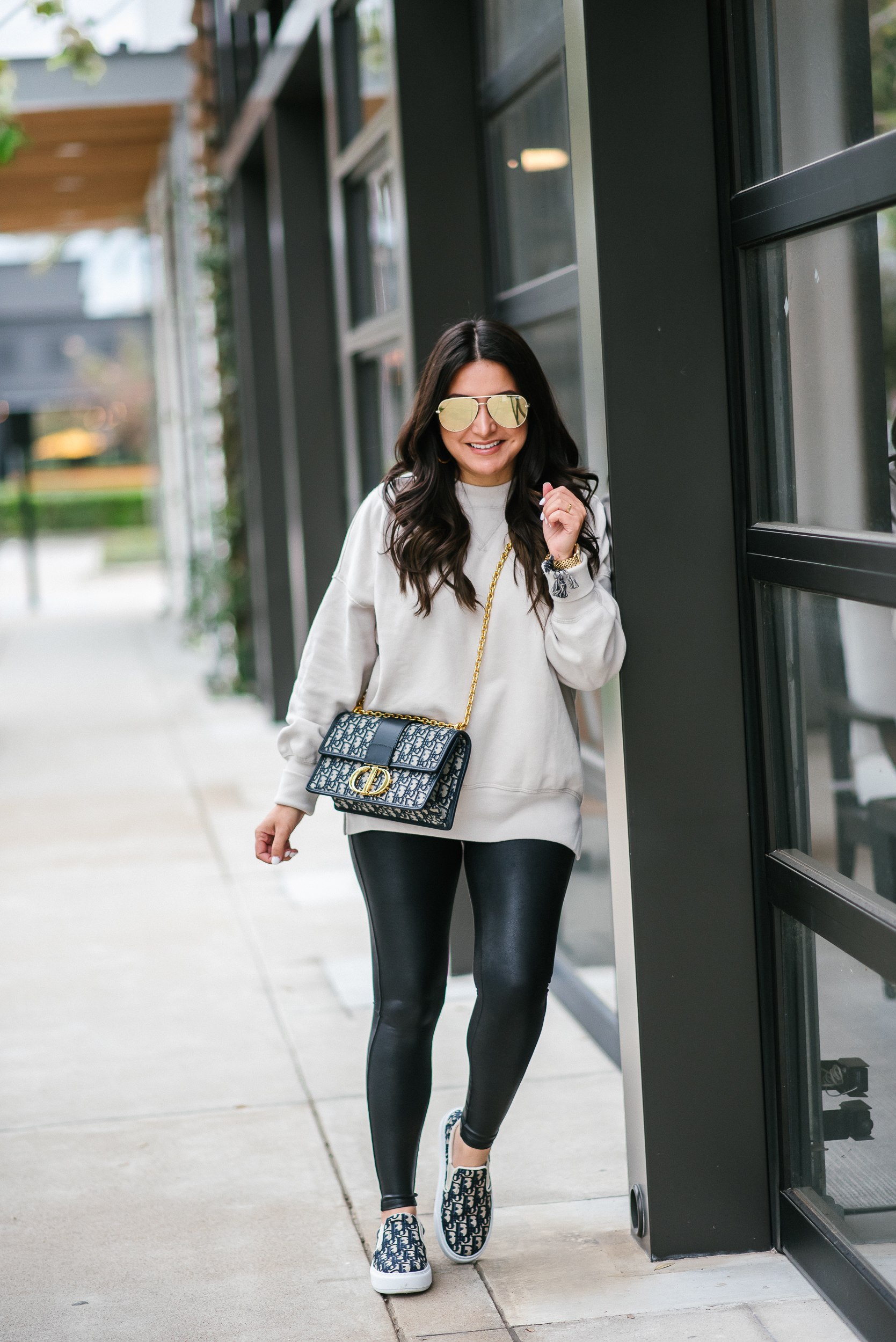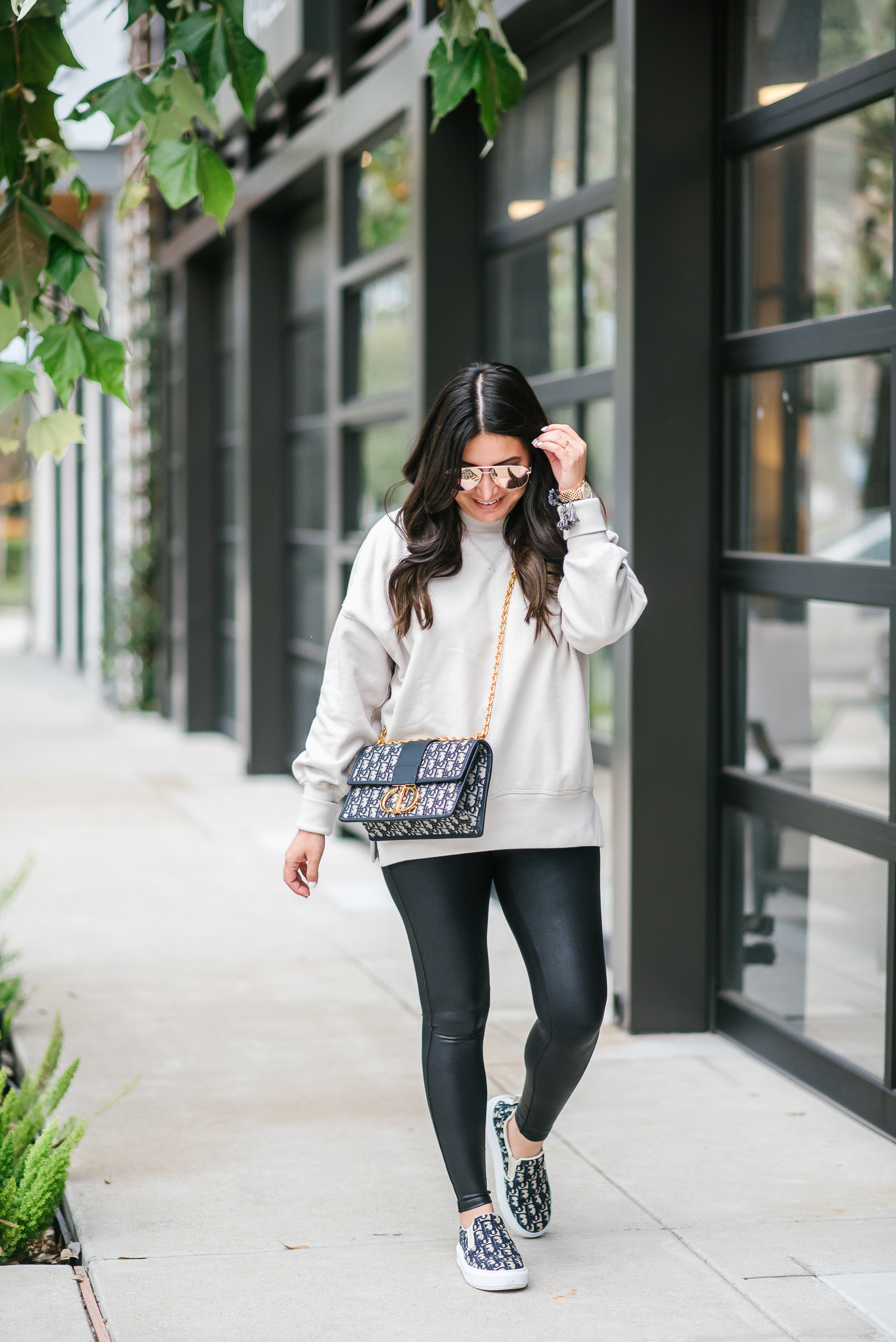 How cute are my new Dior sneakers?!? I wasn't sure how the whole Dior on Dior look would go but I think it works. It's all about keeping everything else clean and simple. I ended up getting tts and they fit perfectly and are super comfortable. They are fun and different for my collection. Who else has been loving all the sneakers lately? I will admit, I miss my heels though too.
On another note, if you are still looking for some good loungewear pieces this oversized crew neck sweater is perfect. It's super soft and the rolled up sleeves are so cute. I went tts(small) and it fits exactly how I wanted it too. Check out some more Dior and slip on sneaker finds below!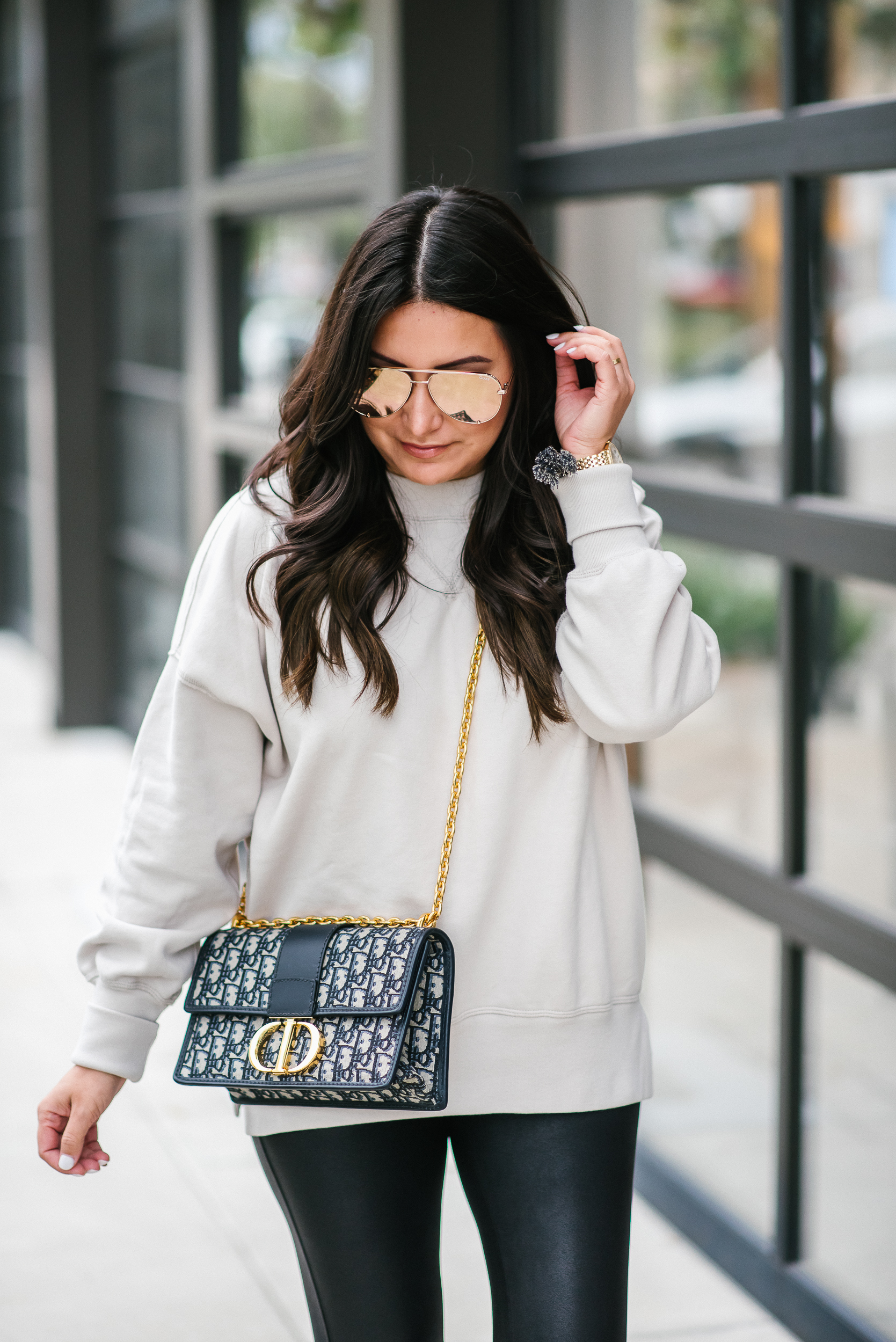 SHOP SLIP ON SNEAKERS HERE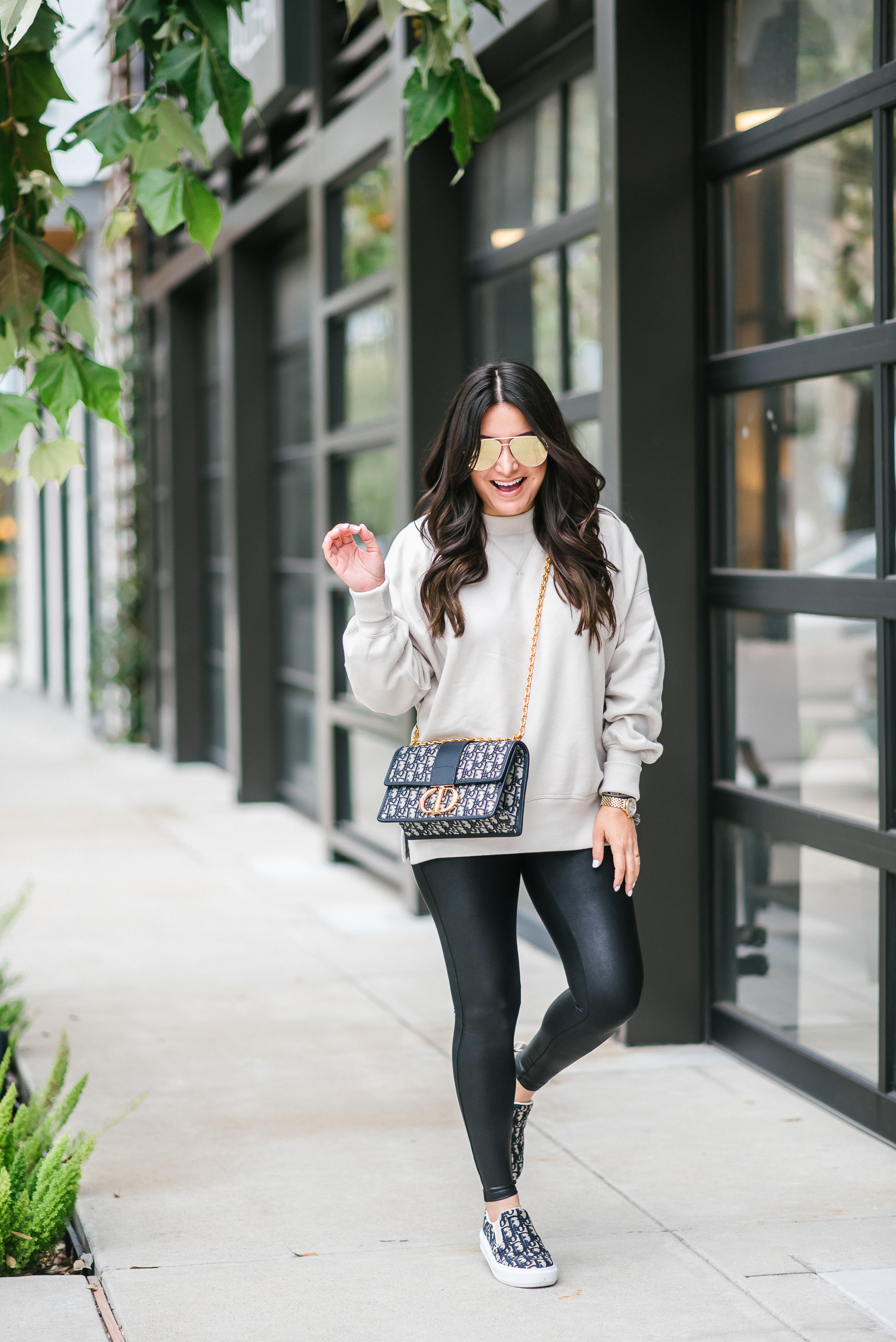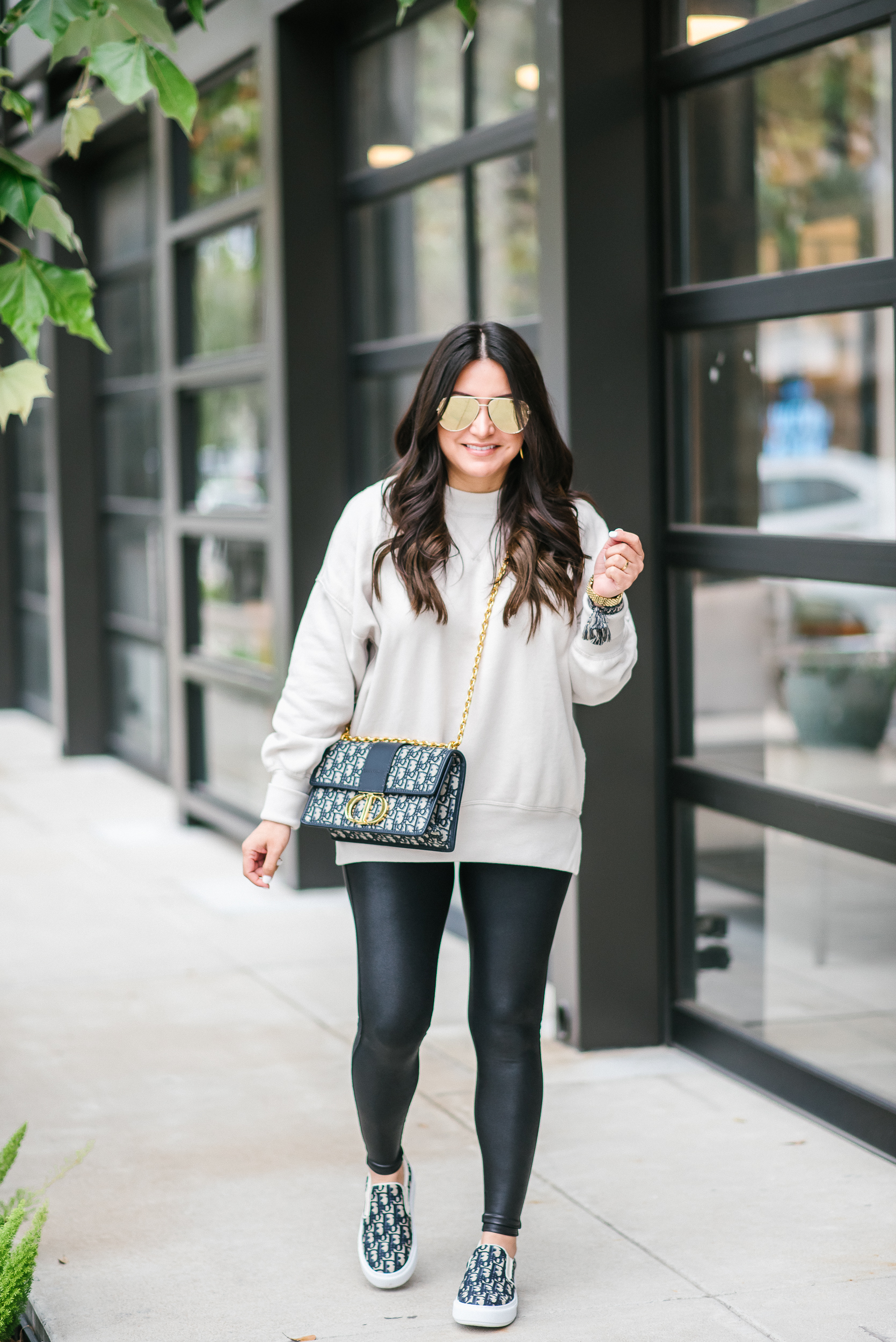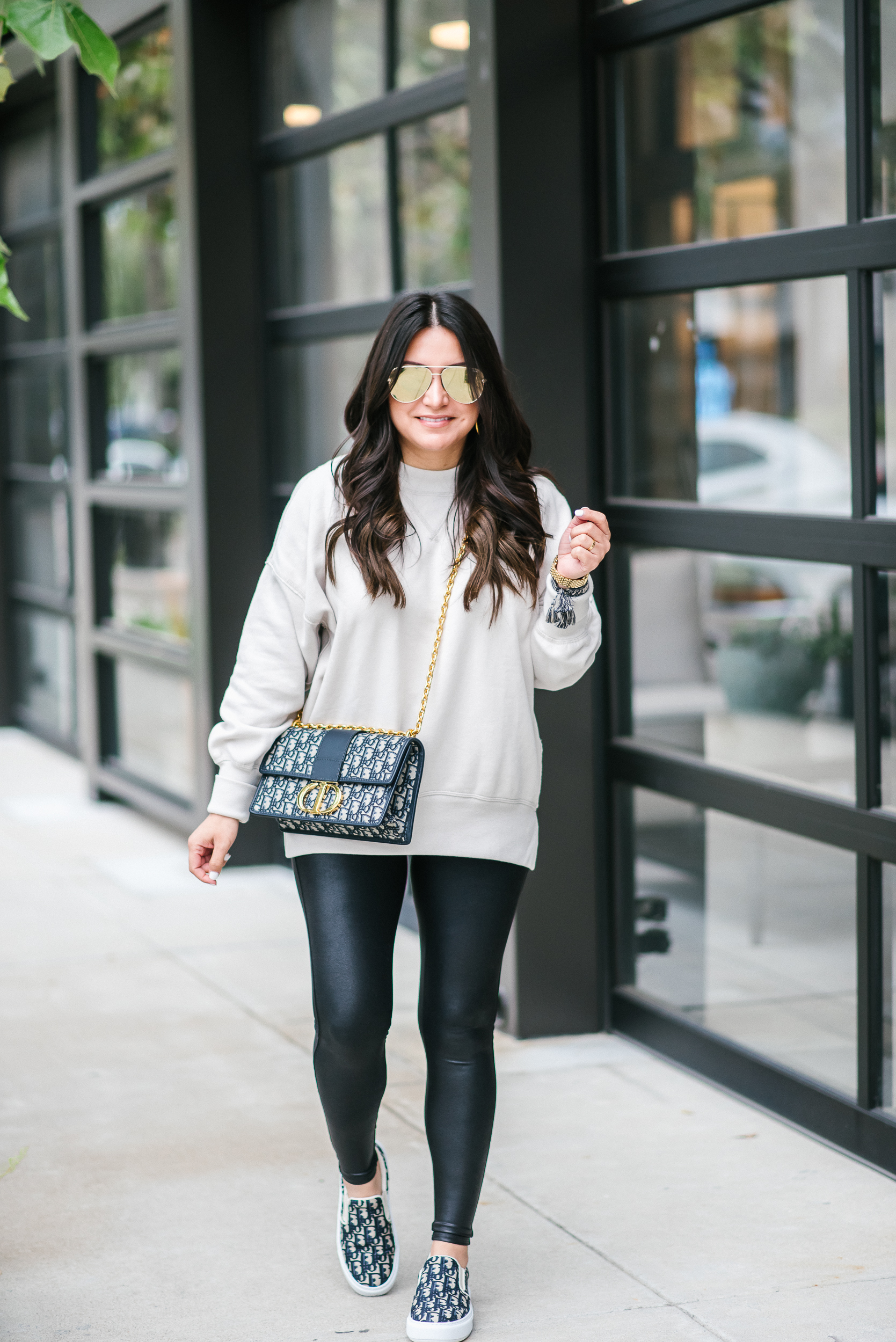 OUTFIT DETAILS
Top – Small | Leggings – small short | Sunglasses | Sneakers – Dior | Earrings | Watch | Handbag
I hope you guys are staying warm out there. We've had a cooler week, which is actually enjoyable. It's a nice and refreshing change from the heat. The boys and I are going to go for a walk when the boys get home from school. I am in need of some fresh air today! What are you up to today?